Planning Commission Approval for Hollywood's new creative workspace
The LA City Planning Commission unanimously approved plans for 1000 Seward Street, which will offer 150,500 sq ft of mixed-use creative workspace in Hollywood.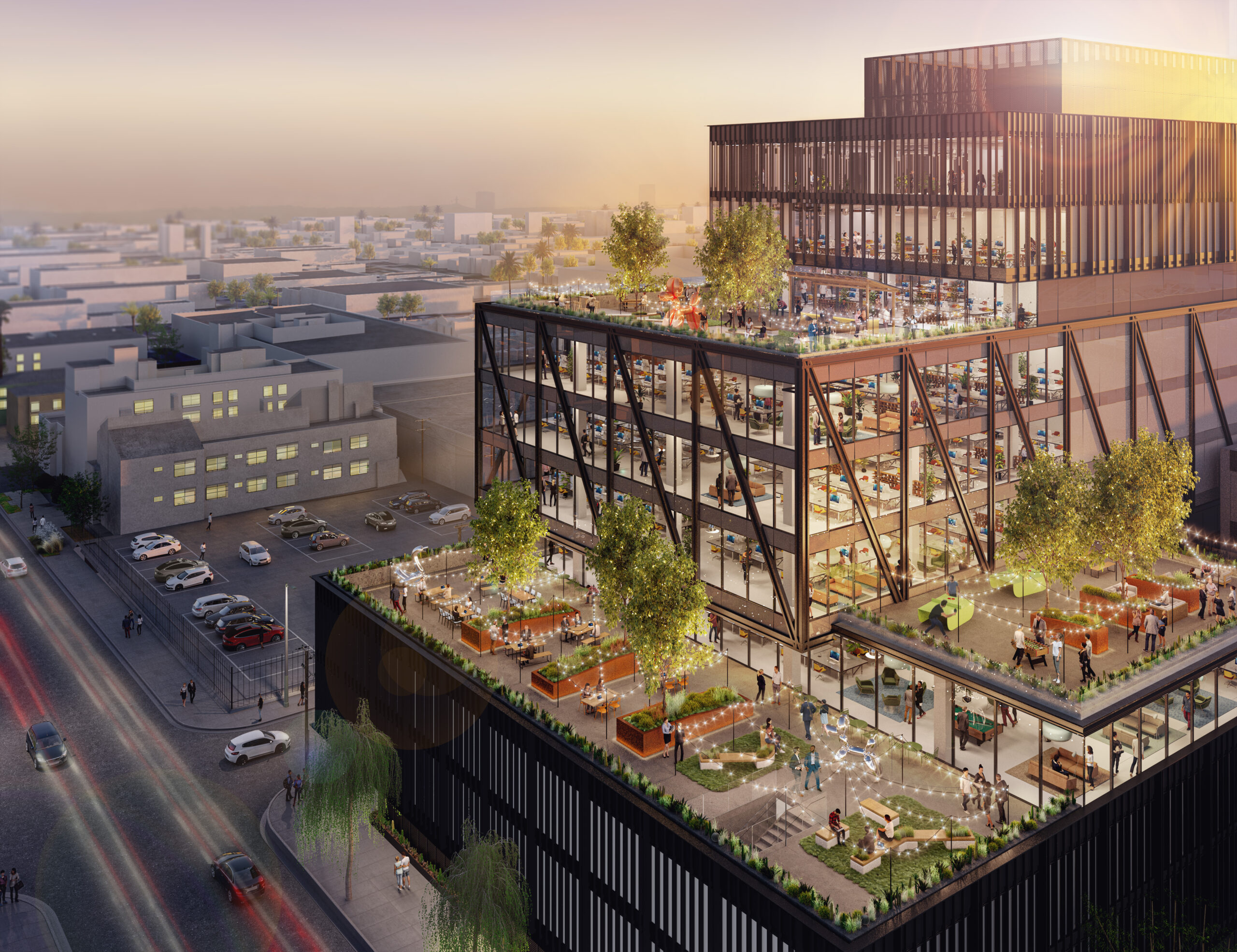 This approval marks a key milestone in the entitlement process, which will be followed by further decisions by the Los Angeles City Council in order to proceed to construction.
Sitting just south of Santa Monica Boulevard, the proposed building will offer creative workplace, retail and restaurant space to the studio district while offering a new pocket park and a plaza for the neighbourhood.
1000 Seward Street will comprise of nine commercial floors, with a penthouse and amenity space on the 10th floor. There will be approximately 137,000 sq ft of office uses above more than 13,600 square feet of retail and restaurant space on the ground floor. 310 parking spaces would be provided in four subterranean levels.
Find out more about 1000 Seward Street
We have been working in collaboration with Matt Cooper and MGMT Partners on a number of projects in Greater LA, including 1235 Vine Street, 1415 Cahuenga Boulevard and 4100 Riverside Drive in Burbank.
Despite the challenging times for the office sector, we believe there is an appetite for new Class A office space in the greater Hollywood area, especially well-designed space that offers thoughtful tenant amenities. Hollywood's well-deserved reputation as the entertainment capital of the world will only be burnished by exciting new spaces for creative people to call home.