1000 Seward Street
A new star in Hollywood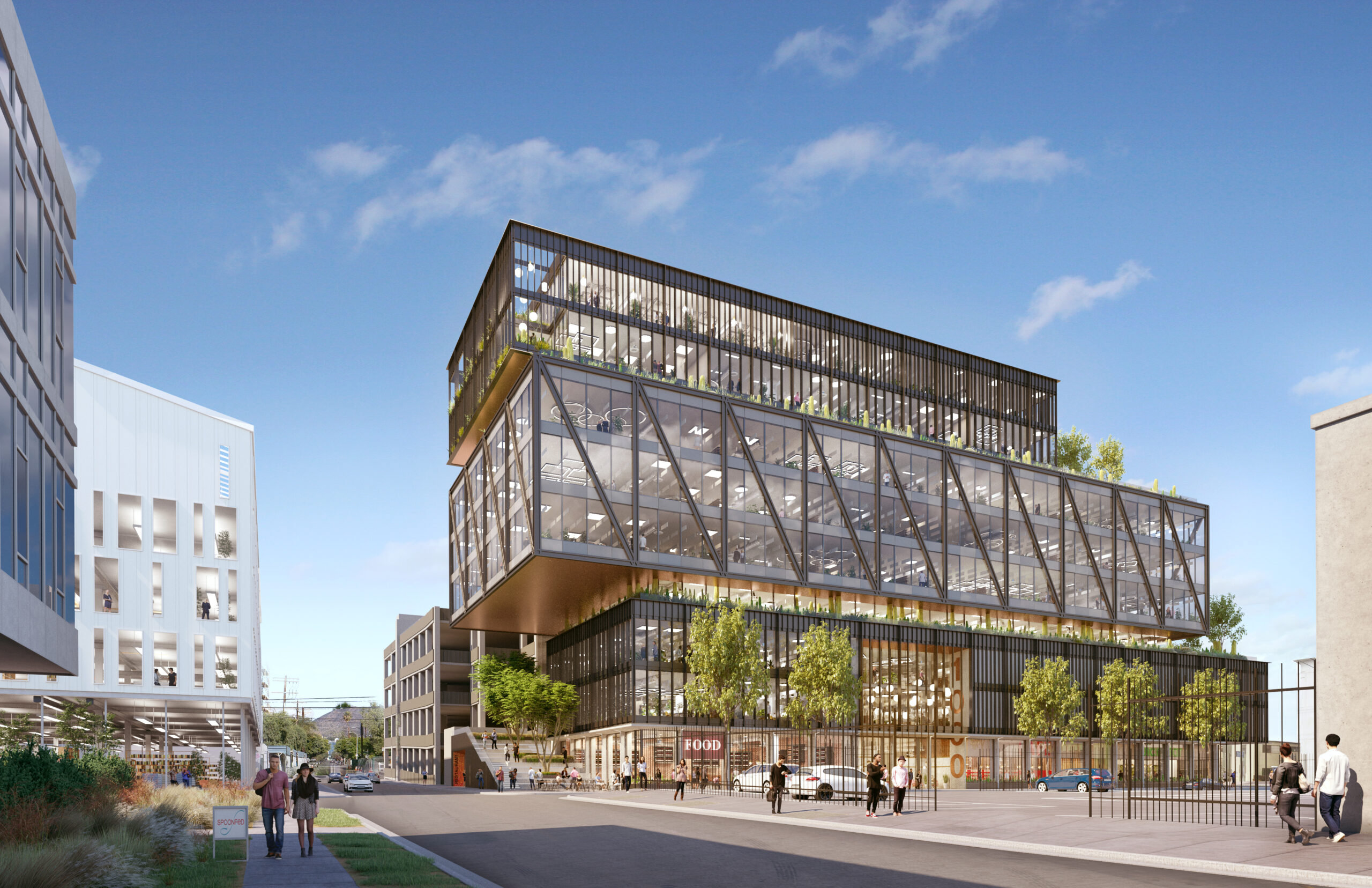 Located on a prominent corner in Hollywood's revitalized studio district, this speculative redevelopment combines 160,000 square feet of creative workplace, retail and restaurant space and a new urban plaza.
We wanted to reflect the renewed energy and vigor of the studio district, with a statement building, which combines our contrasting European and Californian sensibilities and experiences, embraces density, and brings the surrounding streets and ground floor spaces alive for people, not cars.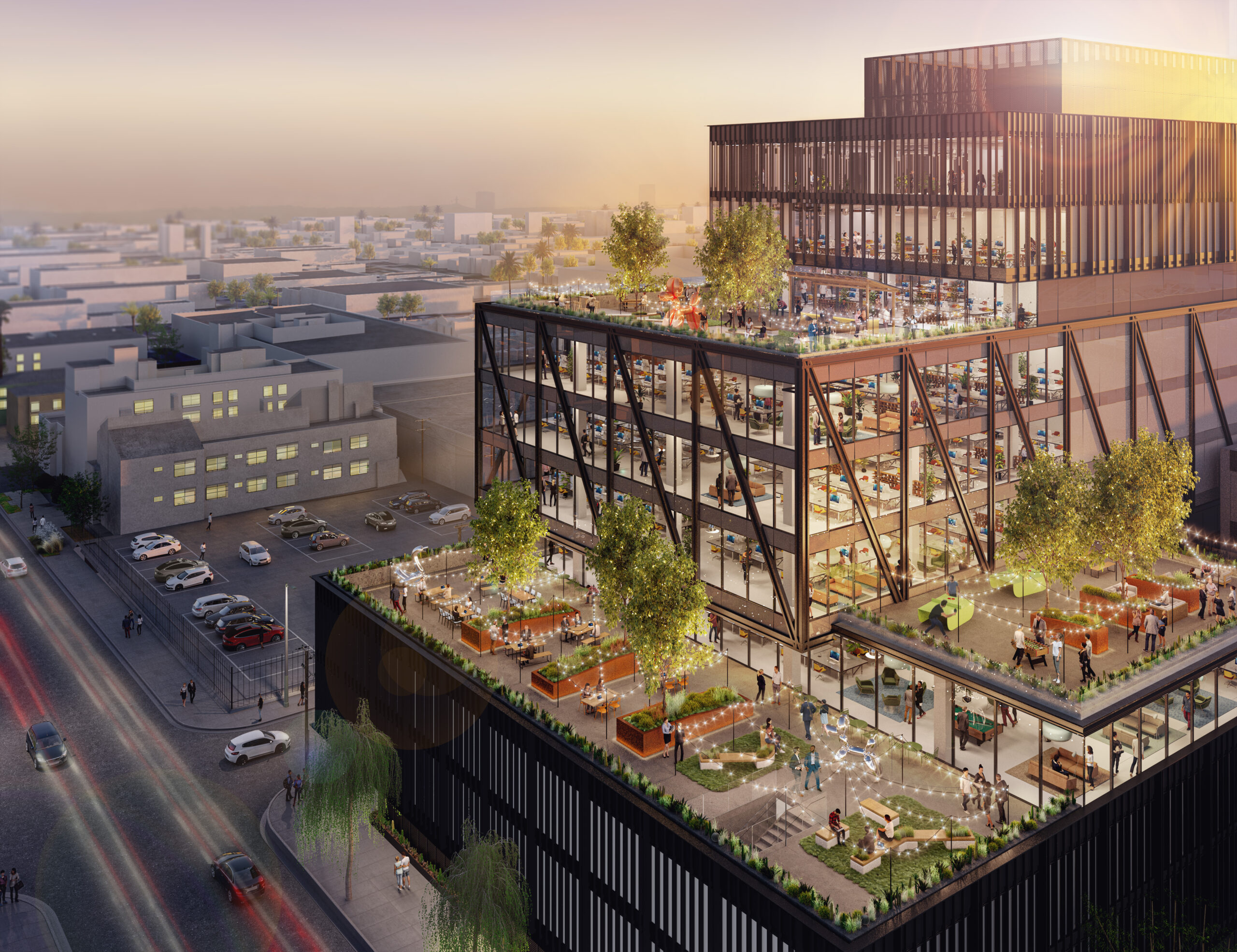 Hollywood will continue to be the entertainment capital of the world. As the competition for content creation continues to drive billions of dollars into the economy, the need for new content creation spaces will only increase. This plan responds to that need.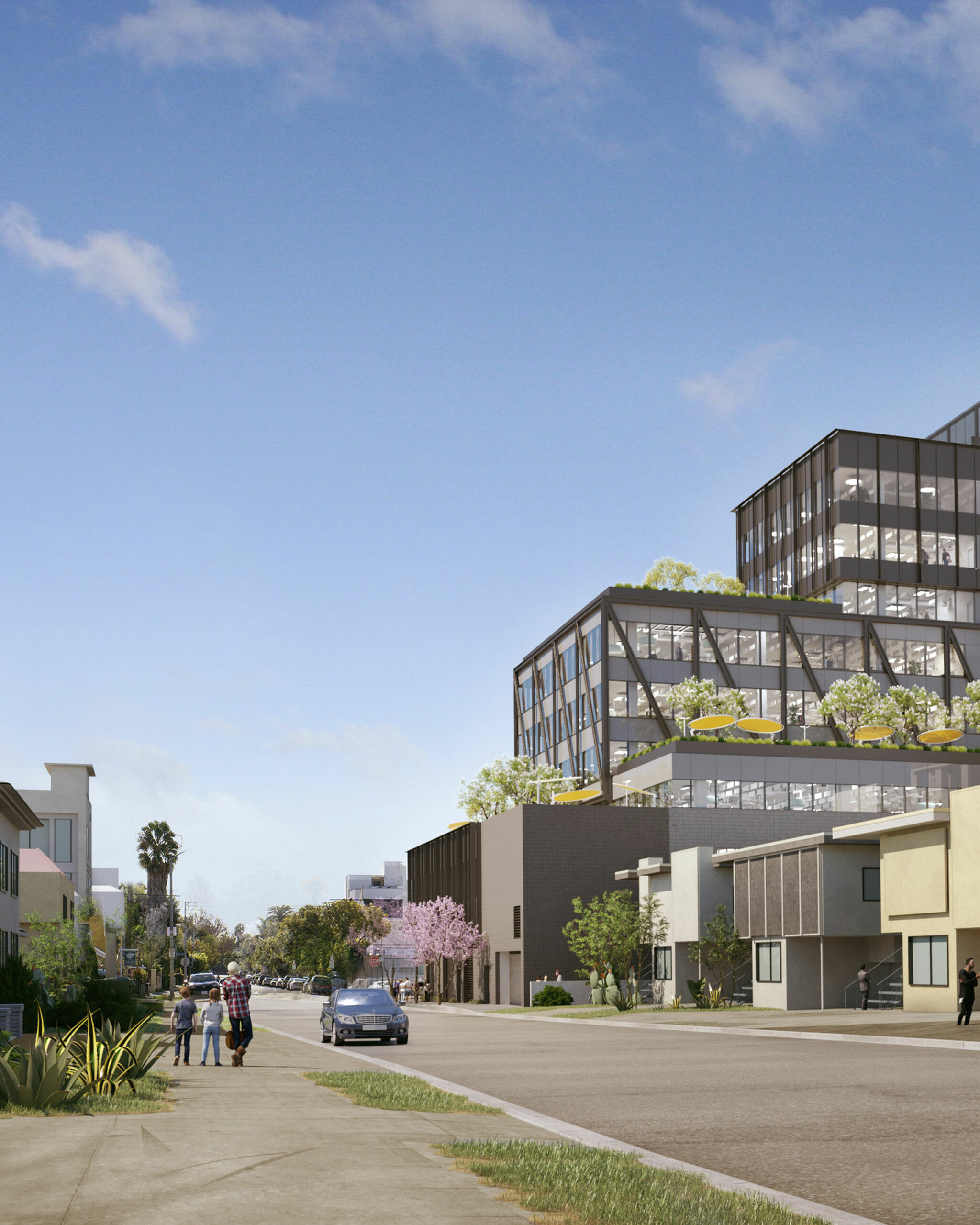 Hollywood borders a low-rise residential area, so although our building makes its presence felt, it is sympathetic to its surroundings, tiered down to four stories on the Hudson Avenue side to meet its residential neighbors.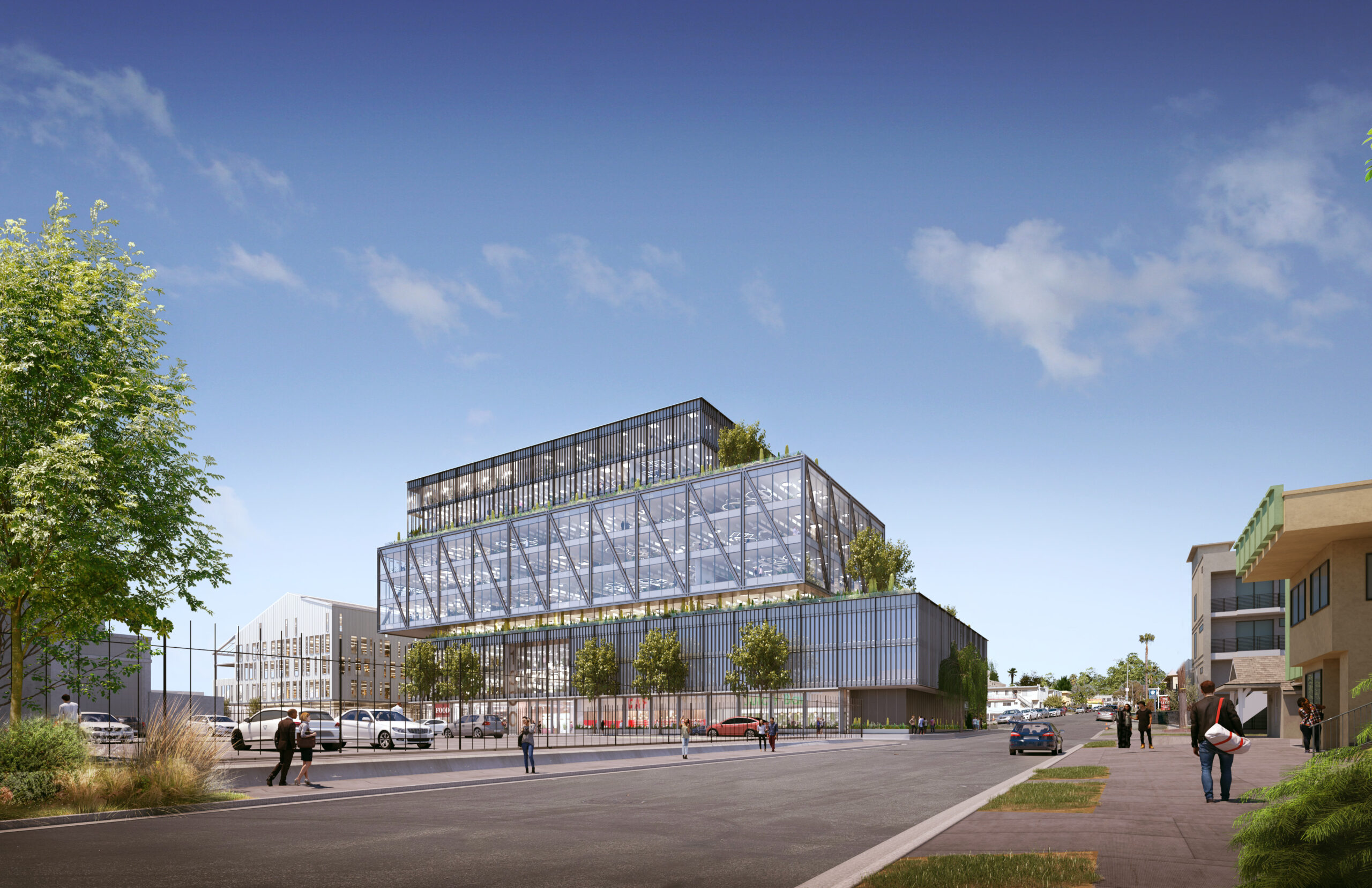 The Californian climate makes designing post-pandemic healthy working environments a breeze. By staggering the building volumes we have created a variety of easily accessible roof terraces and decks at different levels. The lower volume is set back from Seward Street to create a pocket park and a plaza and car parking is predominantly buried underground.

A highly flexible design means the floorplates can be divided in any number of ways to suit the size and requirements of its tenants.  Workspaces can expand with the businesses – both sideways and upwards – thanks to easily-removed partition walling and knock-out panels in the floor.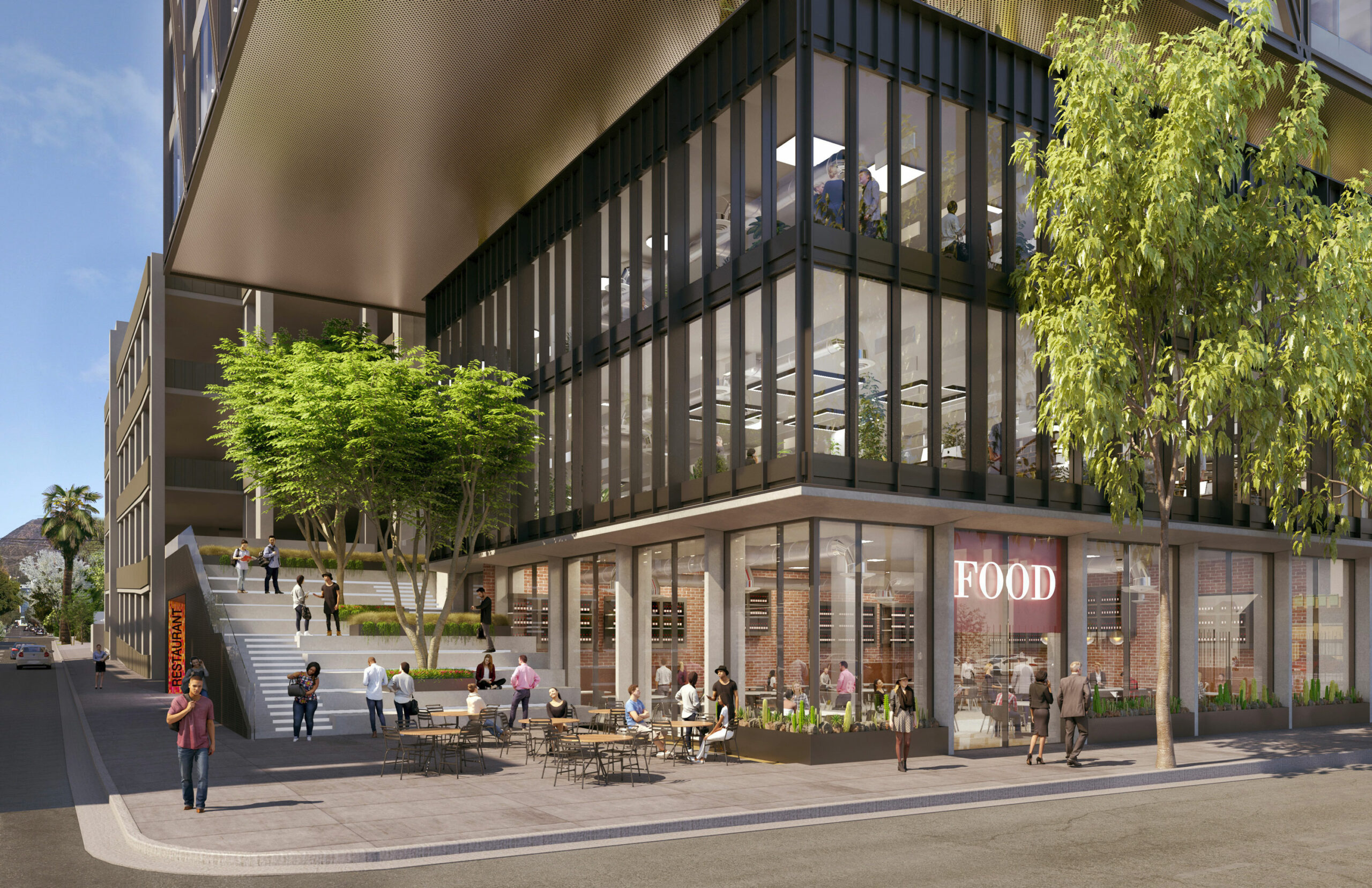 A variety of restaurants and shops provide rest, relaxation and employment for the wider Hollywood community. On the Romaine Street side, smaller retail units will be specifically earmarked for local, neighborhood businesses. Outside, the multi-level plaza will have a tiered auditorium stair with pop up kiosks, seats and planting for everyone to enjoy.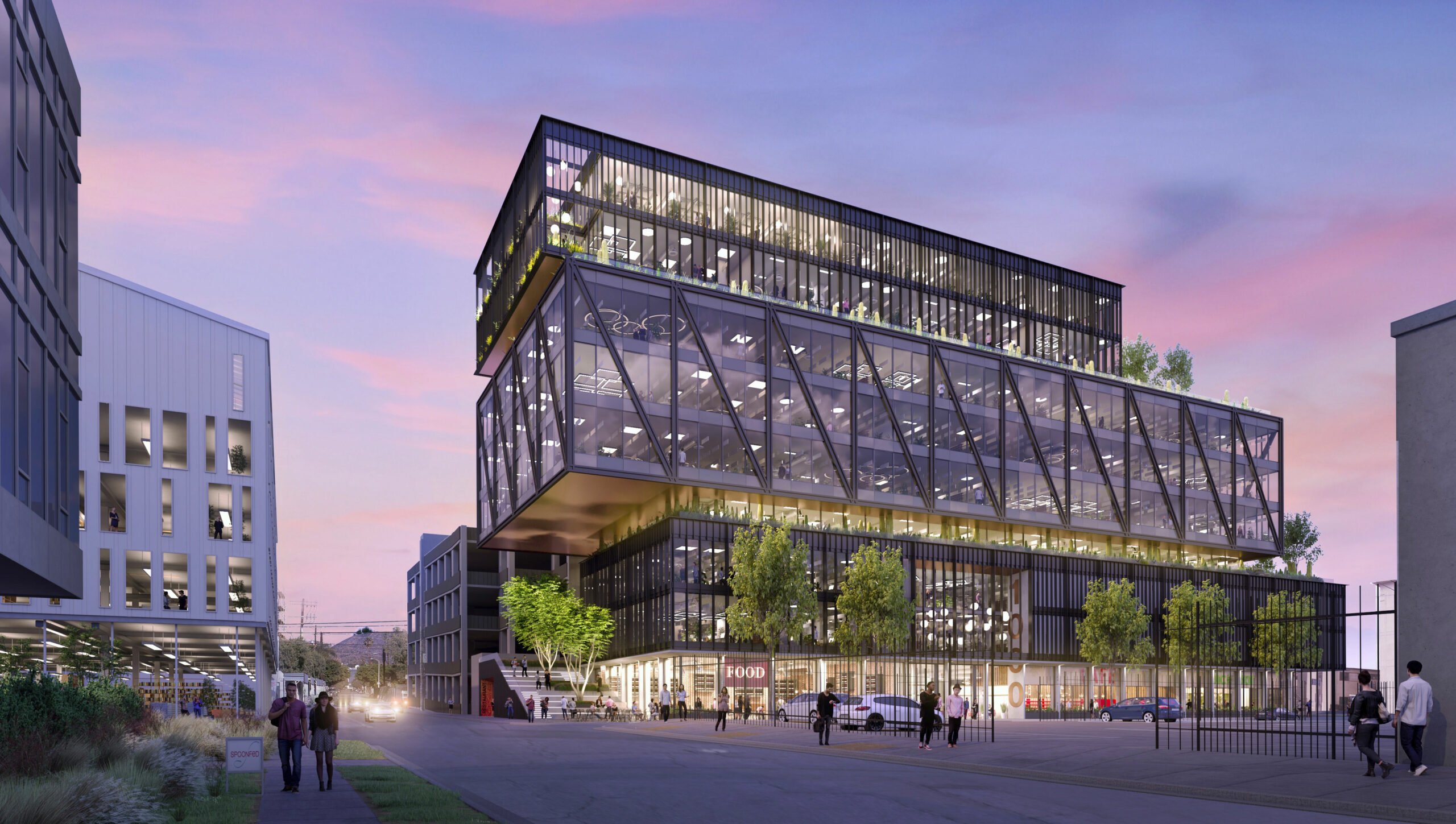 Project name: 1000 Seward Street
Location: Los Angeles, USA
Value: $50M – $100M
Scope: Architecture
Clients: The Post Group
Status: Live
Project manager: Plus Development
Executive architect: Gruen Associates
Landscape architects : Gruen Associates
MEP: Buro Happold
Civil engineer: John Labib Associates
Entitlement lawyer: Mayer Brown
Structural engineer: John A Martin & Associates