1415 Cahuenga Boulevard
Homes meet hospitality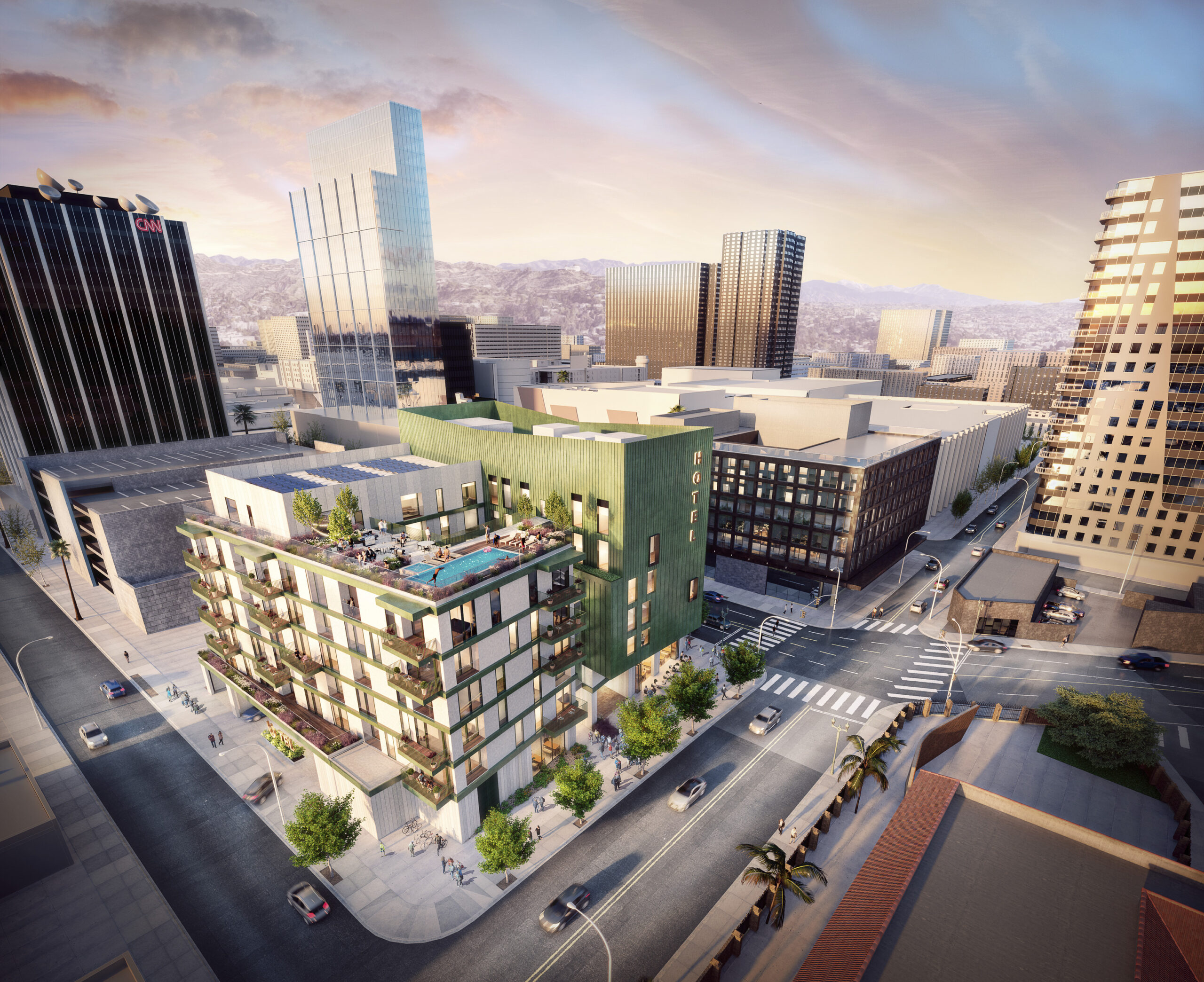 Sitting on a prominent intersection, this space combines 82 apartments with a 100-key boutique hotel and ground-floor retail and restaurant uses.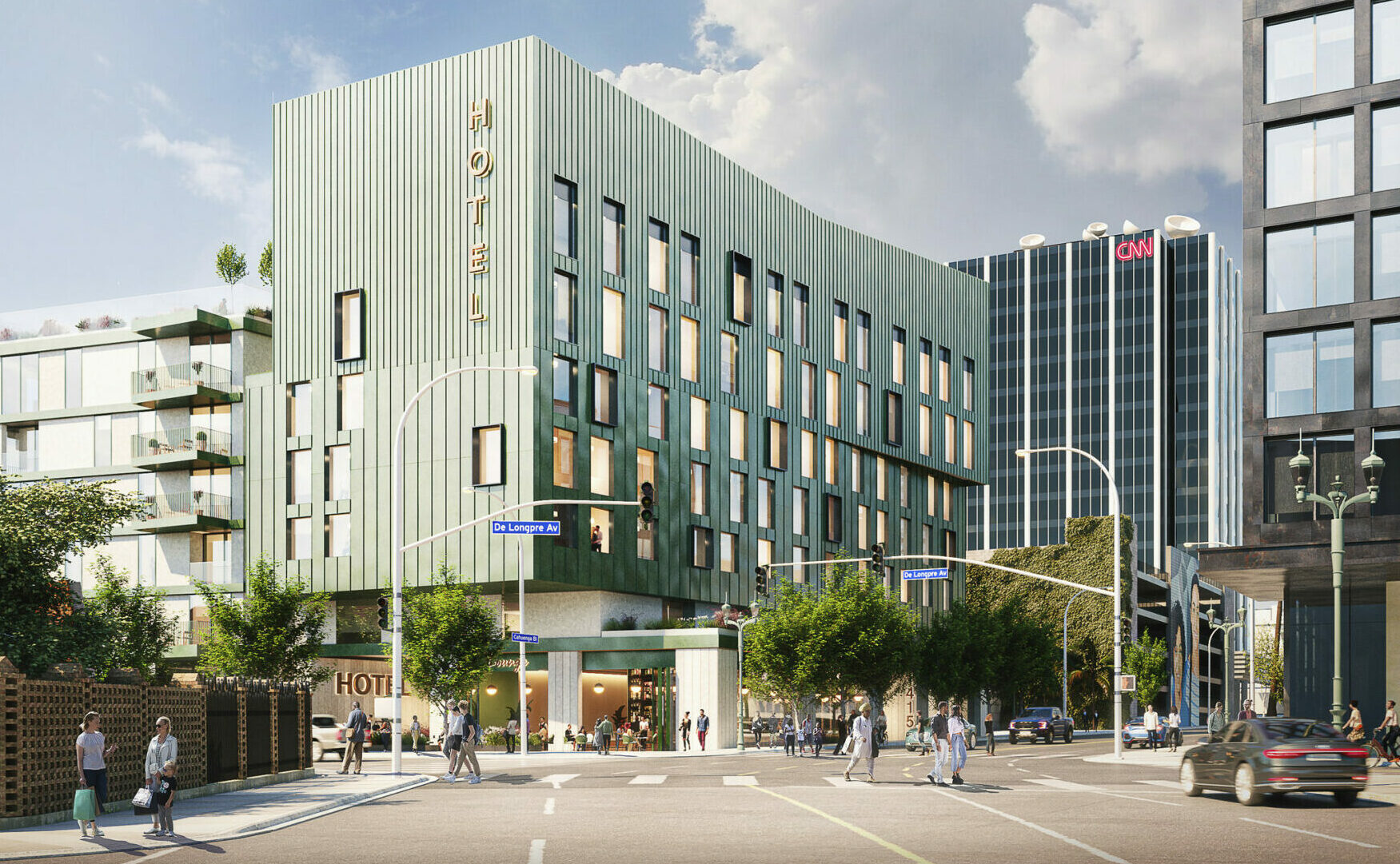 The 102,600 sq ft development will provide 82 much needed homes in Hollywood, including 10 affordable apartments. Cars will be pushed underground to four subterranean levels, increasing the amount of public realm and other pedestrian-friendly features. And retail and restaurant spaces will provide jobs as well as amenities for the wider community.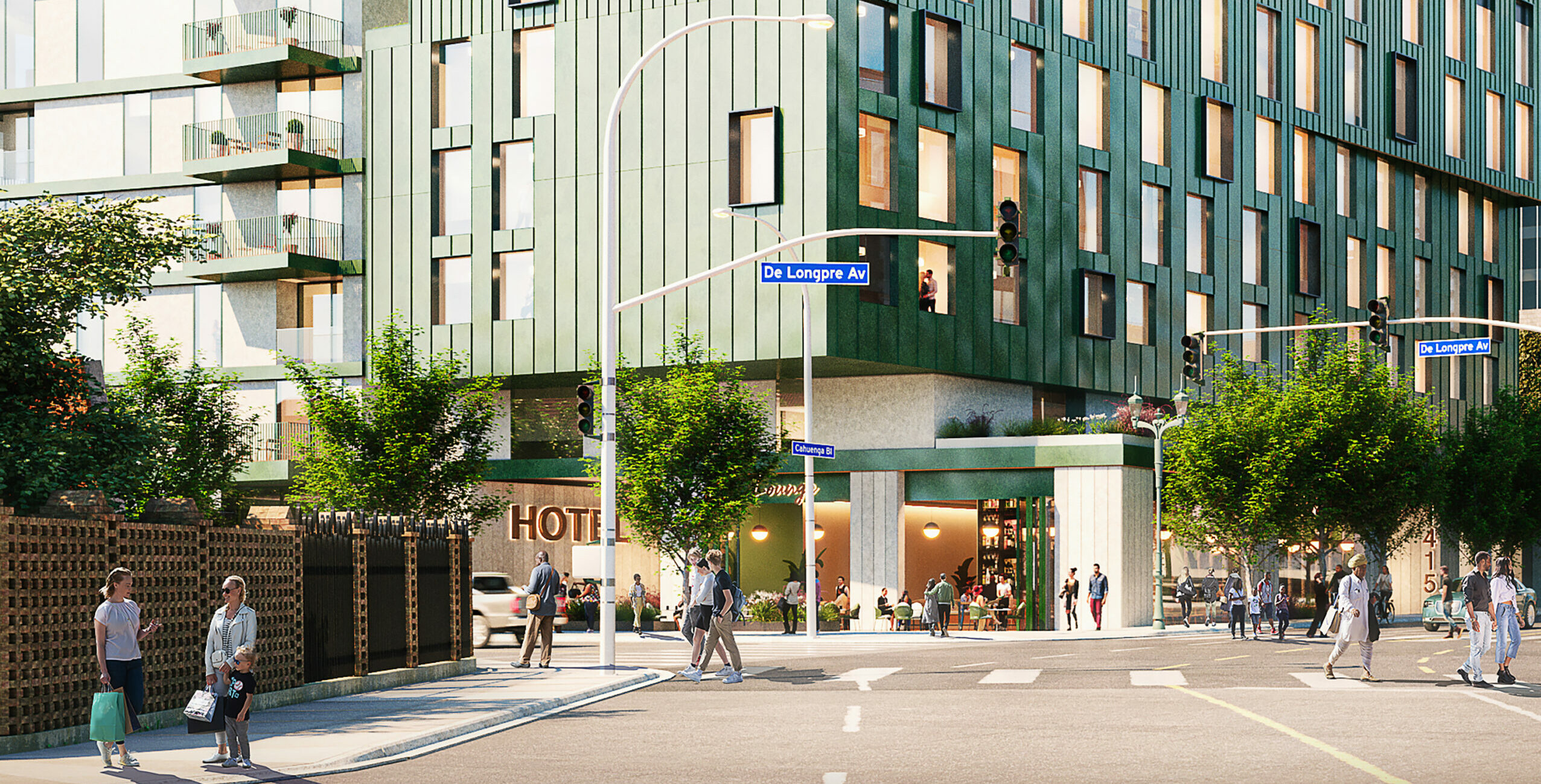 1415 Cahuenga replaces a two story office building with seven new stories, creating a bold new presence in keeping with this increasingly dynamic part of town. A sculptural roofline and playful composition of hotel windows add to the contrast with neighboring buildings.
The residential part of the building is accentuated by generous balconies and floor lines that bring a human scale to its mass.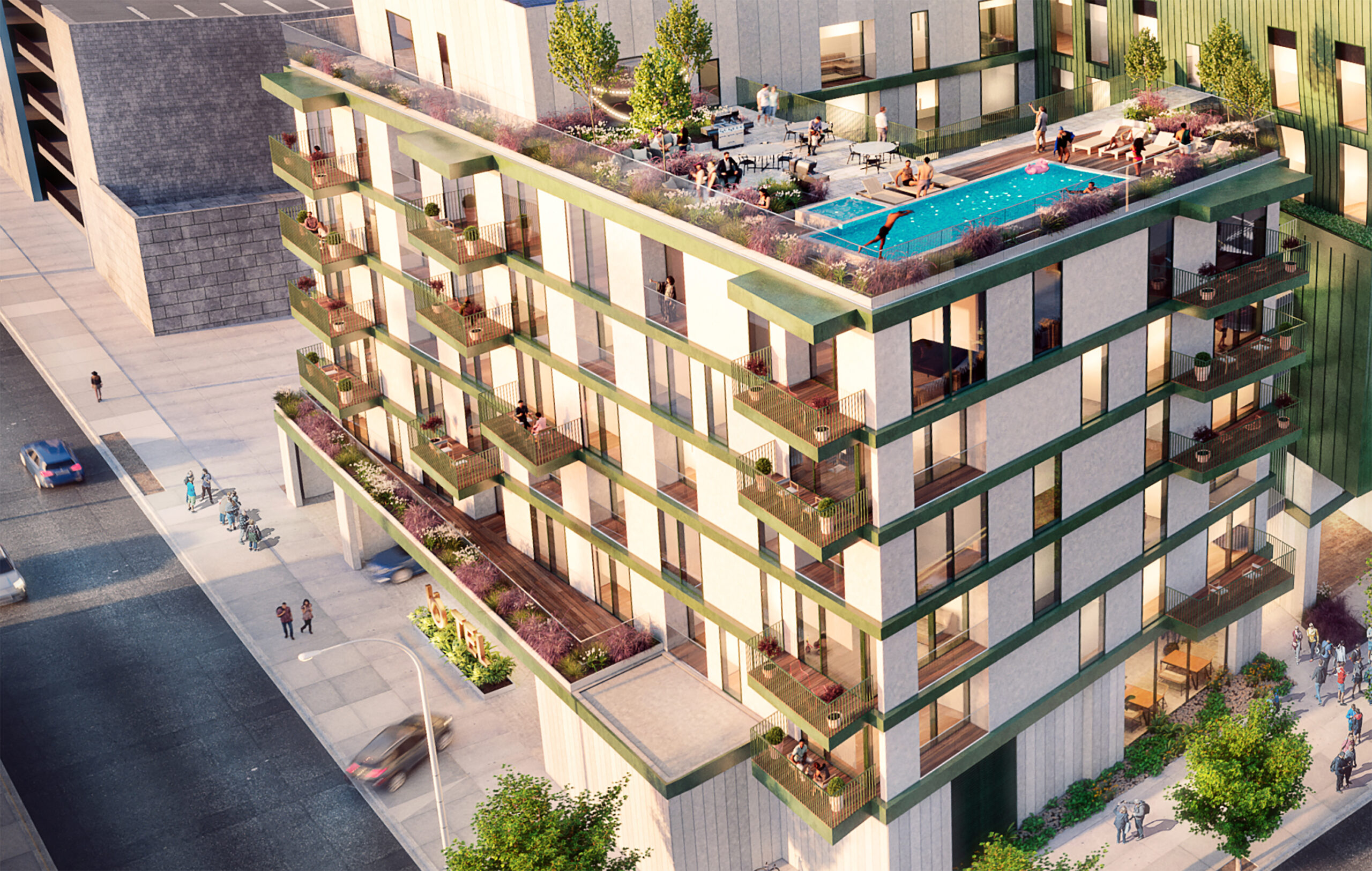 Cahuenga is quickly turning into one of the most exciting streets in all of Hollywood, and I really believe this project will add to the strong pedestrian-friendly flavor that defines the area. The complementary uses in this building, along with its distinctive architectural style, will make 1415 Cahuenga a highly sought after address both for visitors and people looking to live in Hollywood.
Project name: 1415 Cahuenga Boulevard
Location: Los Angeles, USA
Scope: Architecture
Clients: The Post Group
Status: Live
Number of homes: < 100
Project manager: Plus Development