Net Zero: a design outcome, not a catchphrase
Net Zero is achievable. It's an imperative, not a design option
Explore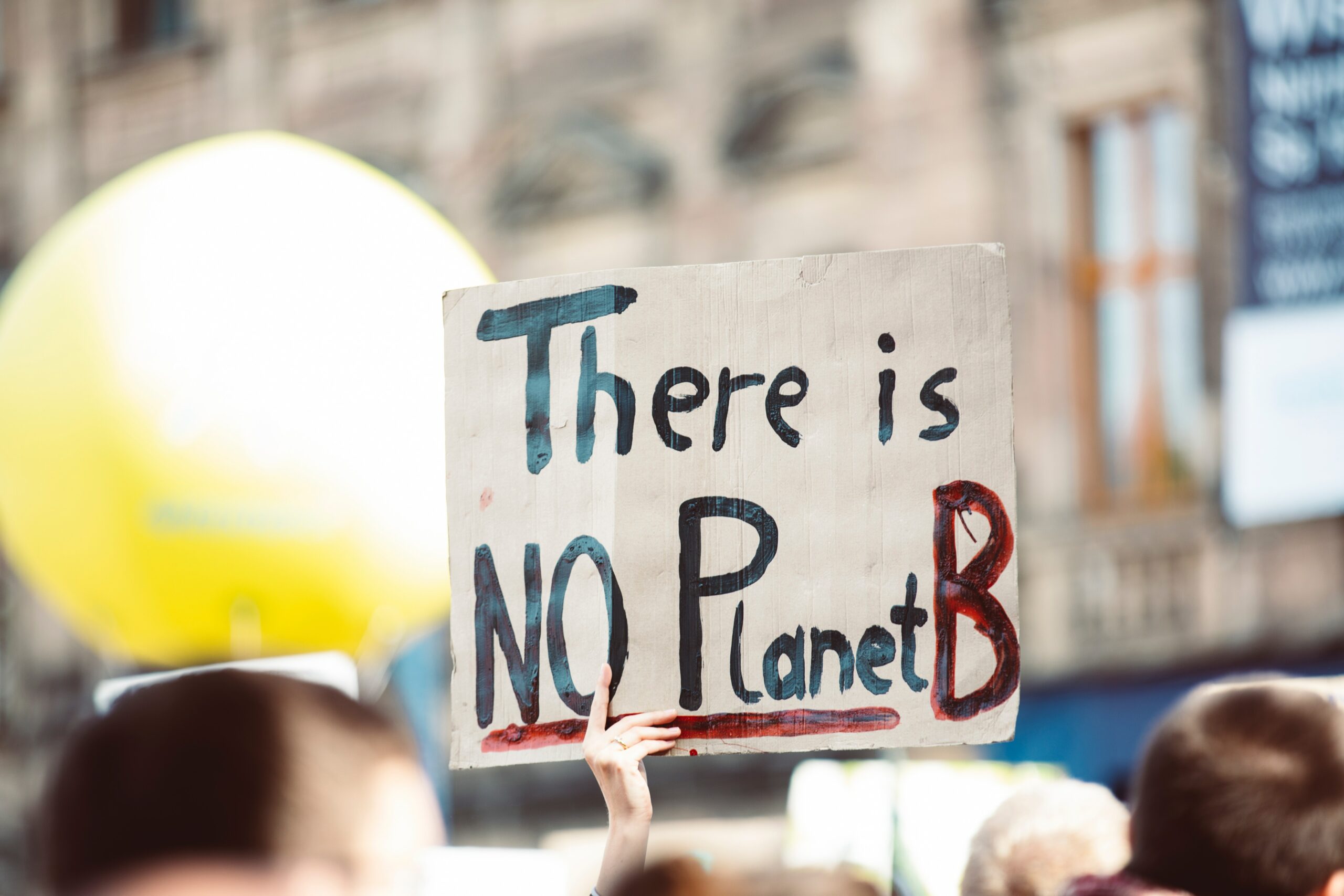 Unless we all start treating Net Zero as the new normal, the condition on our planet is only heading in one direction.
Extreme weather, warming planet, biodiversity loss – these are all well-worn phrases. Climate change is already here. In the UK, we have just emerged from the hottest summer since records began in 1884; across the ocean, we watch the devastating impact of crises such as the floods in Pakistan and Hurricane Ian in the US.
Reducing carbon emissions to Net Zero is one way to mitigate the effects of climate change. The architecture, engineering and construction industry contributes 39% of global emissions, so reducing this is critical in mitigating the growing effects on our planet and our lives. Net Zero is now a familiar term in the built environment and beyond, but there is still confusion about how it is achieved. The term Net Zero suggests it's a design option but, for us, it's an imperative; it's an indicator of good design, not a nice-to-have. Unless we all start treating Net Zero as the new normal, the condition of our planet is only heading in one direction.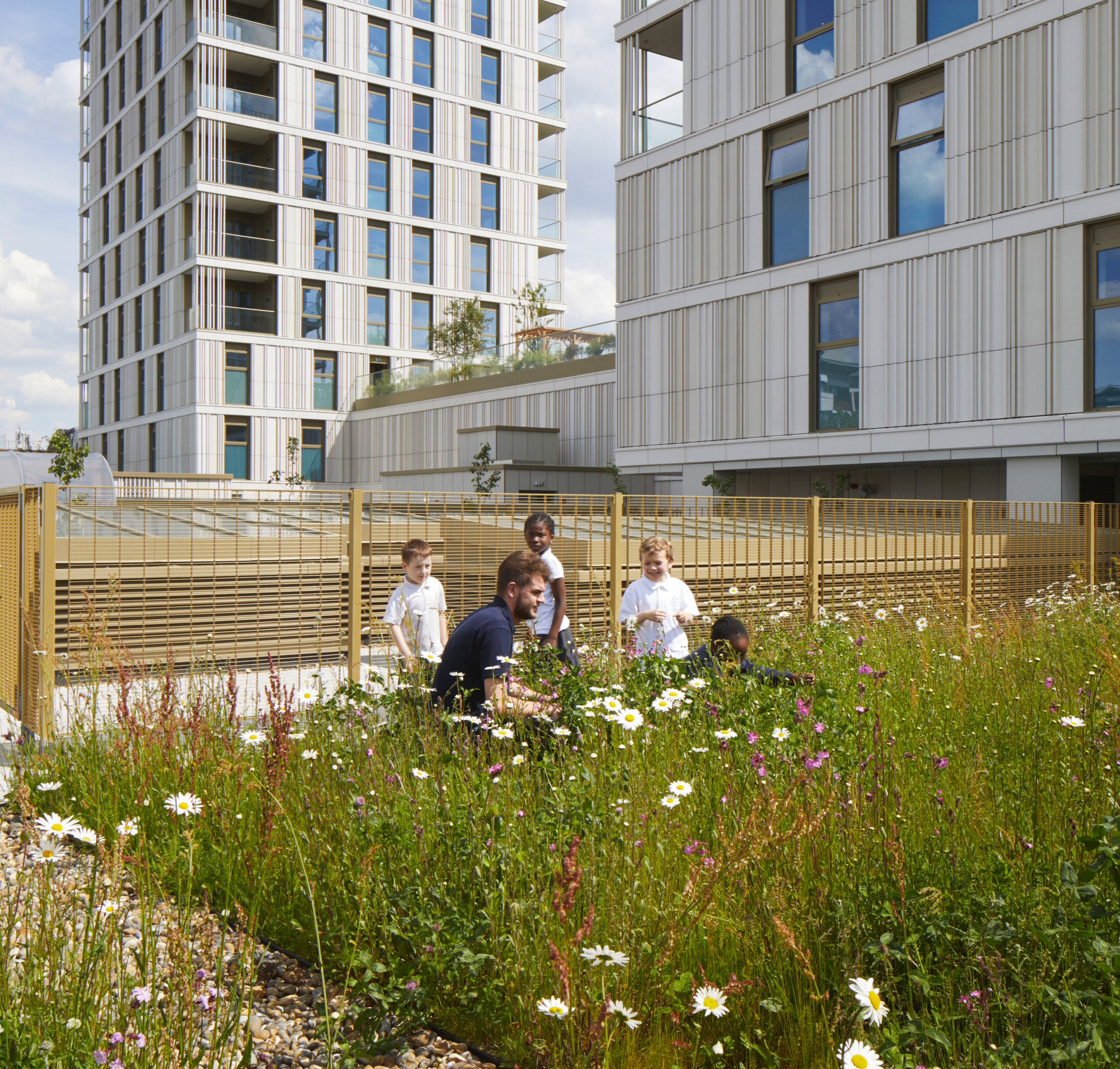 We need to define Net Zero to achieve it
I'd like to start with a definition. Net Zero should refer to the reduction of greenhouse gas emissions to zero. For the built environment, the constituent parts are the energy and the materials used: operational carbon and embodied carbon.
It is technically possible to reduce the energy-based emissions – operational carbon – to zero through demand minimisation, electrification, decarbonisation of the grid and renewables. But the picture becomes more complex when the carbon generated to produce the asset – embodied carbon – comes into the equation. There is no technical way to reduce embodied carbon to zero; we are reliant on minimising and offsetting. With little current regulation governing reporting, combined with a lack of benchmarks for many typologies, there is much uncertainty in this area.
At Hawkins\Brown we start a project by defining what Net Zero should mean for project performance, design process, roles and responsibilities. Our approach is guided by an understanding of opportunities and constraints including site, climate, context, brief, wellbeing, comfort, and budget. We always advocate including both operational and embodied carbon, which is known as Whole Life Carbon. It's the only way we can consider the emissions of an asset over the whole lifecycle including product manufacture, installation, use, maintenance, end of life and disposal.
Whole Life Carbon reporting will soon be mandatory in the UK
Here in the UK, there are plans afoot to make every single construction project calculate its Whole Life Carbon figures. Part Z is an industry-proposed amendment to the Building Regulations to introduce mandatory whole-life carbon reporting for buildings over a specific size. The parliamentary Environmental Audit Committee released its report in May 2022 and the support for this was overwhelming – the recommendation was that the regulation should be introduced by December 2023 at the latest.
Aligned with this aim, 2023 should be an exciting year for creating more consistency and less uncertainty in Whole Life Carbon reporting and the definition of a Net Zero building. I'm very proud to be involved in the Net Zero Carbon Buildings Standard, which aims to define what level of performance is required for a building to be able to use the term Net Zero. There will be updates to the RICS Whole Life Carbon assessment for the built environment methodology released in 2023 as well.
It's just good design
At its core, Net Zero aims for high quality, low energy and resilient design – saving money and emissions. It's about being aware of how the initial building concept can create tonnes of upfront emissions and lock in operational emissions for years to come. Evidence-based design can ensure choices are guided by climate change mitigation.
I'm seeing a huge demand to demystify Net Zero to clients and teams at all levels, particularly as the guidance changes very quickly. We have a simple and universal approach that starts with definition; covers roles, responsibilities and tasks; locks in regular analysis and monitoring processes during design and operation. It's flexible: it recognises the diversity of clients, scales and sectors we work across. We can advise how to turn a Net Zero aspiration in a brief into reality by identifying who needs to be involved, and when, throughout the process.
I won't say this is easy. But Net Zero is achievable. Every client, every project and every consultant needs to be a trailblazer, pushing the boundaries and leading by example. We don't have time to just talk the talk. Net Zero is not just a catchphrase; it is a high-quality, embedded design approach that makes environmental, social and economic sense.