55 Great Suffolk Street
Something old, new, and borrowed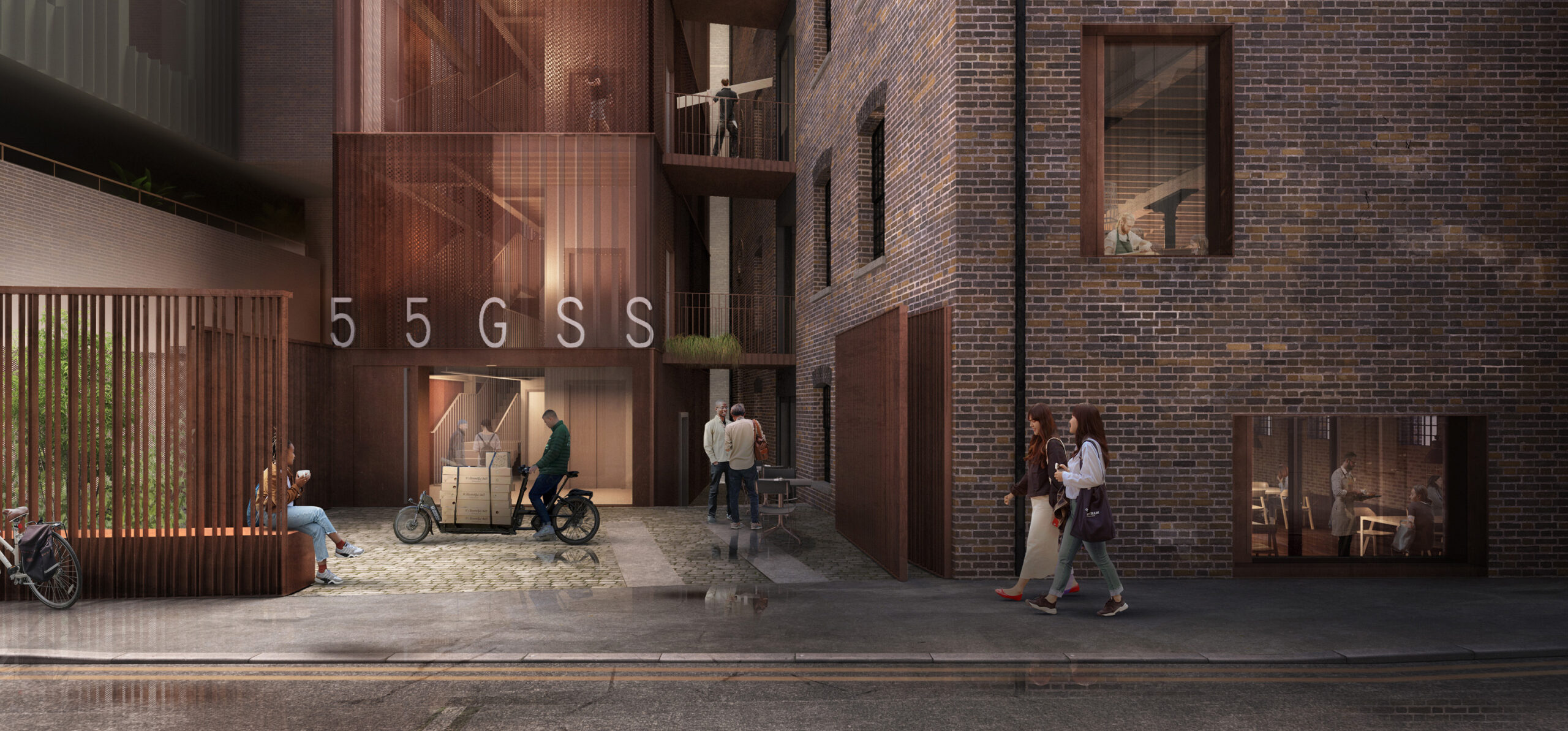 This sensitive refurbishment and extension of a Grade II listed warehouse brings 10,000 square feet of characterful workspace to Southwark.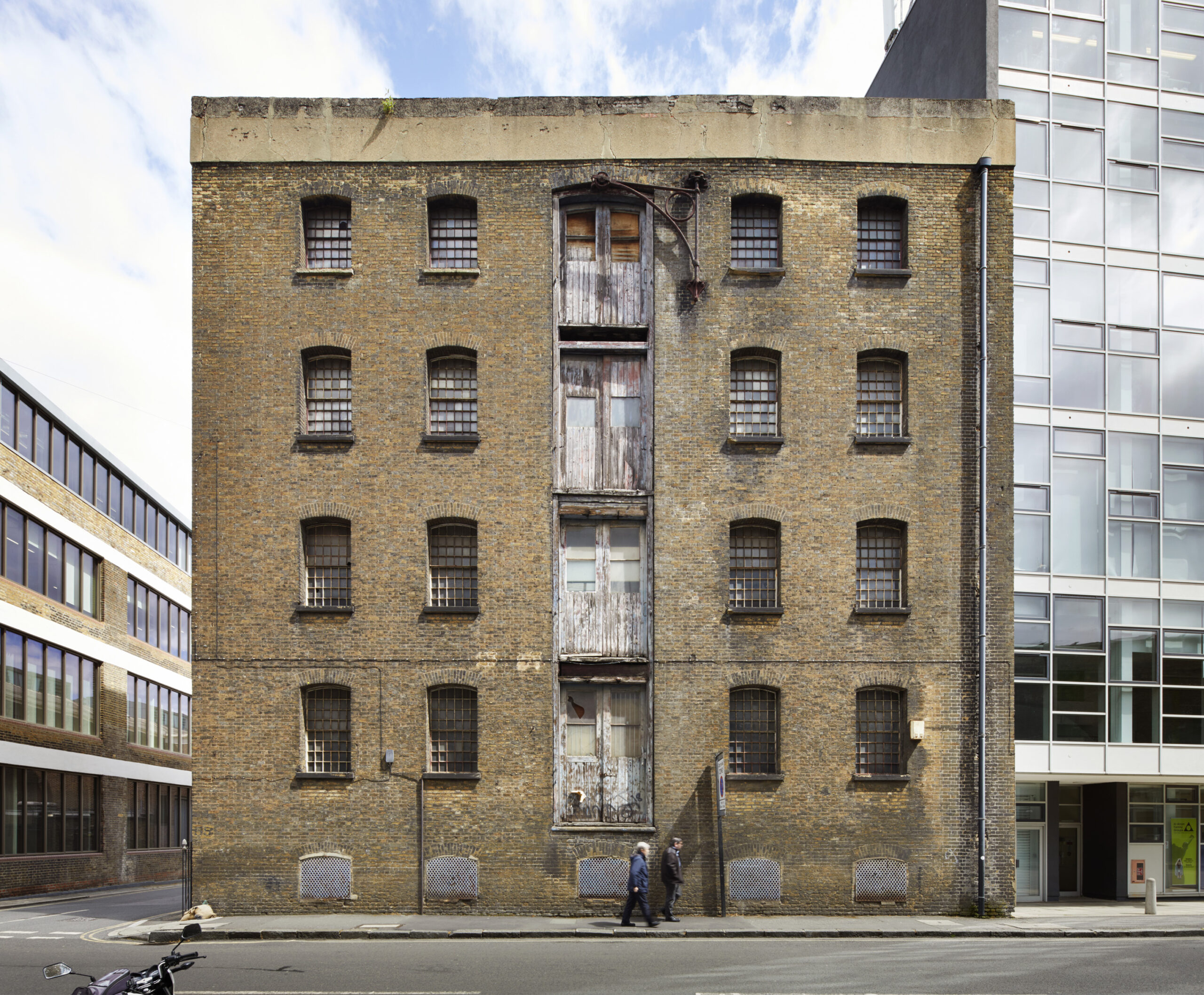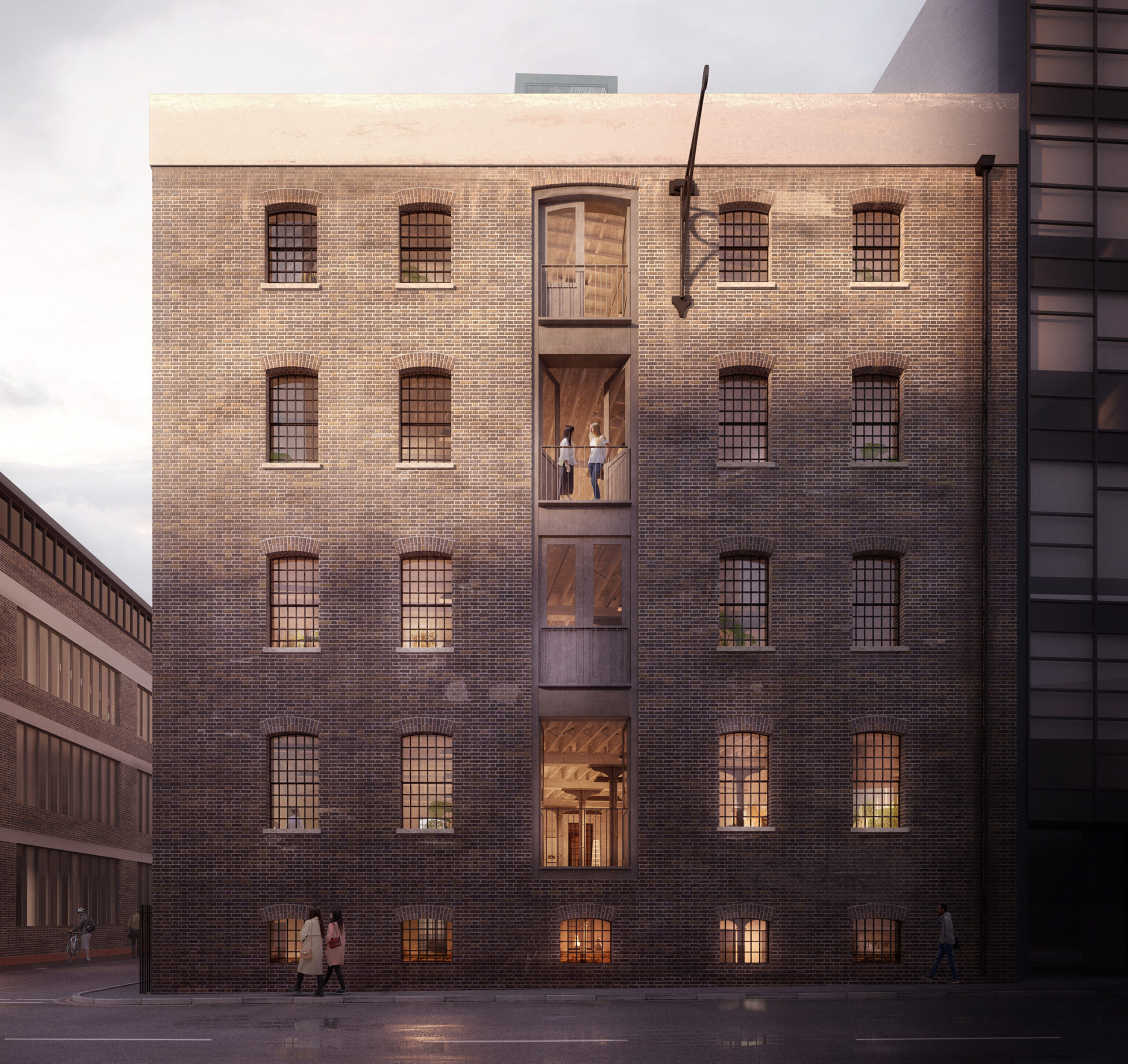 One of the last surviving Victorian warehouses in the borough, 55 Great Suffolk Street has lain vacant and untouched for the last 40 years. We are conserving, extending, and upgrading this remarkable building; celebrating its history, while constructing a distinctly contemporary structure alongside.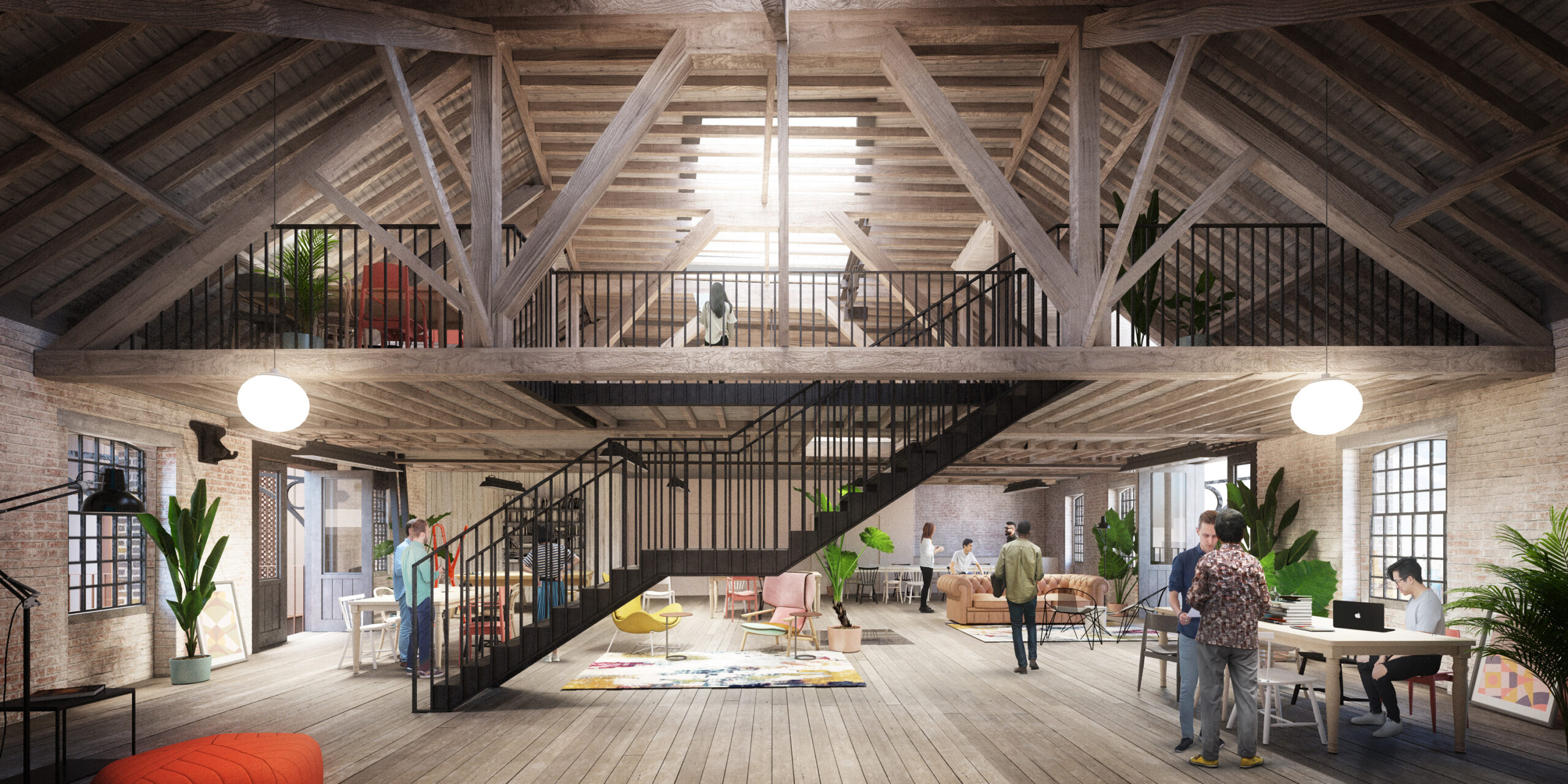 In a UK first, 55 Great Suffolk Street and its neighbour, the Roots in the Sky development, will use 139 tonnes of steel reclaimed from a demolished office building in the City of London: a process five times less carbon intensive than the recycling-by-smelting alternative.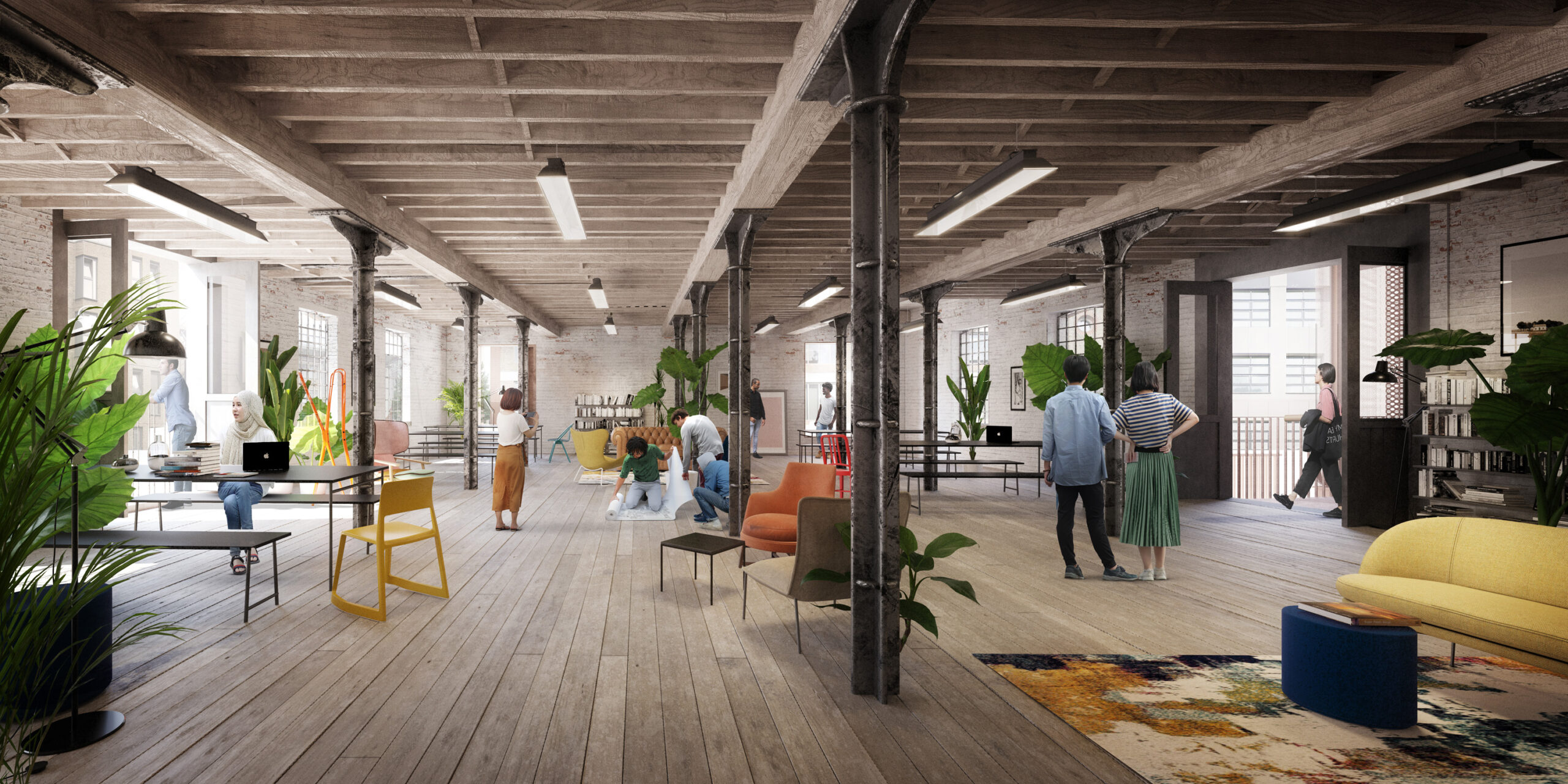 Alongside the preservation of historical features, the building is also being brought up to 21st century accessibility standards by new facilities housed in a core extension, connected to the listed building by bridge-links. These include step-free access to all levels, accessible WCs, a new lift, bike-store, and showers. An open yard area provides a welcoming space for visitors approaching from Loman Street.
Corrugated cladding for the façade of the building references the building's use in the 19th century by Spicer Bros paper merchants, who would have stored and sold the new corrugated (or pleated) paper, that received a patent in 1856. Corrugation also increases the structural strength and potential unsupported span of the façade panels.
Project name: 55 Great Suffolk Street
Location: London, UK
Service: Sustainable design
Scope: Architecture
Clients: Fabrix
Status: Live
Acquisition agent: Union Street Partners
Planning consultants: Gerald Eve
Structural engineers: Symmetrys
Heritage expertise: City Designer
NLA Awards 2022 Retrofit - Winner