Central Foundation Boys' School
Bright futures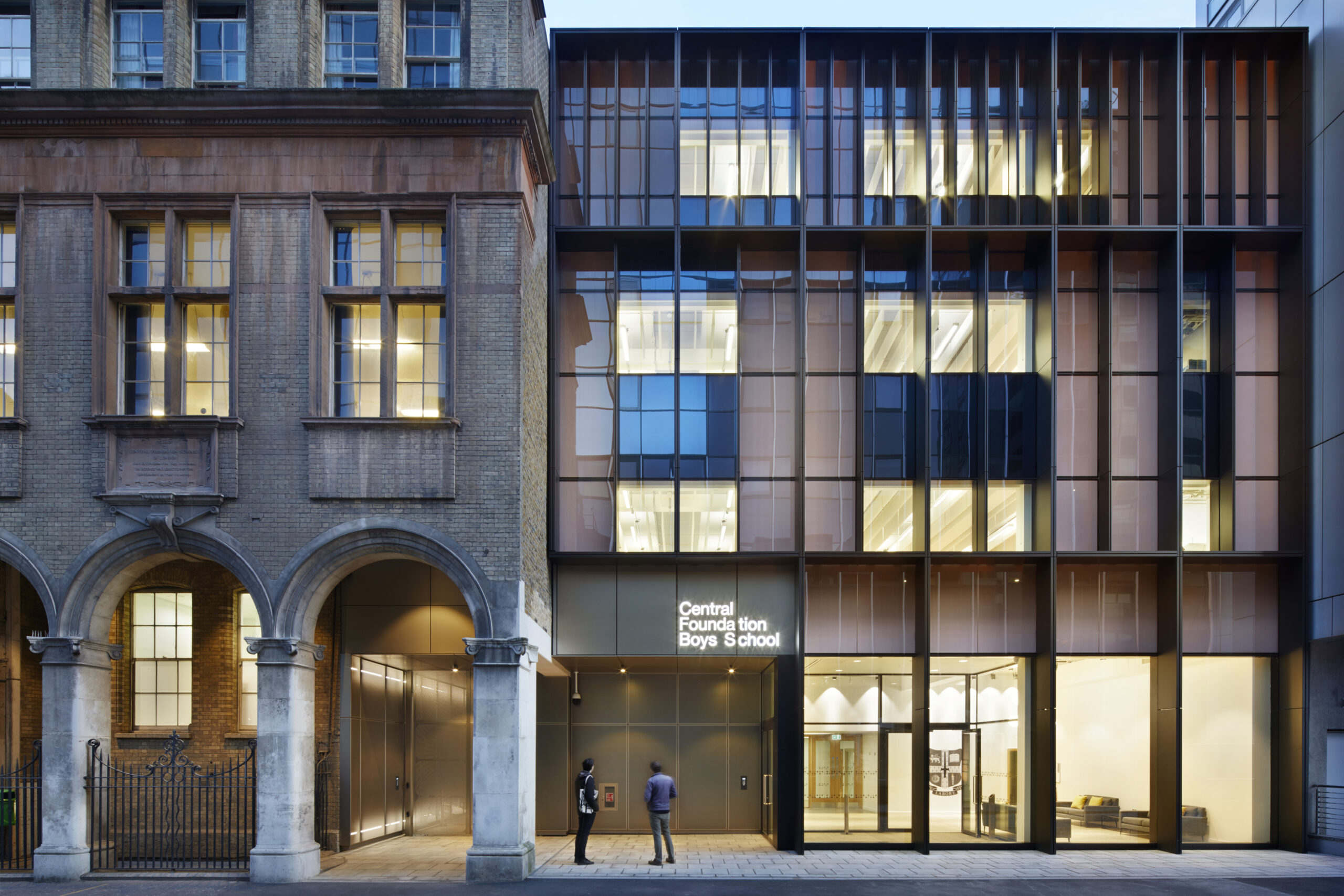 Creating state-of-the-art educational facilities in a heritage context.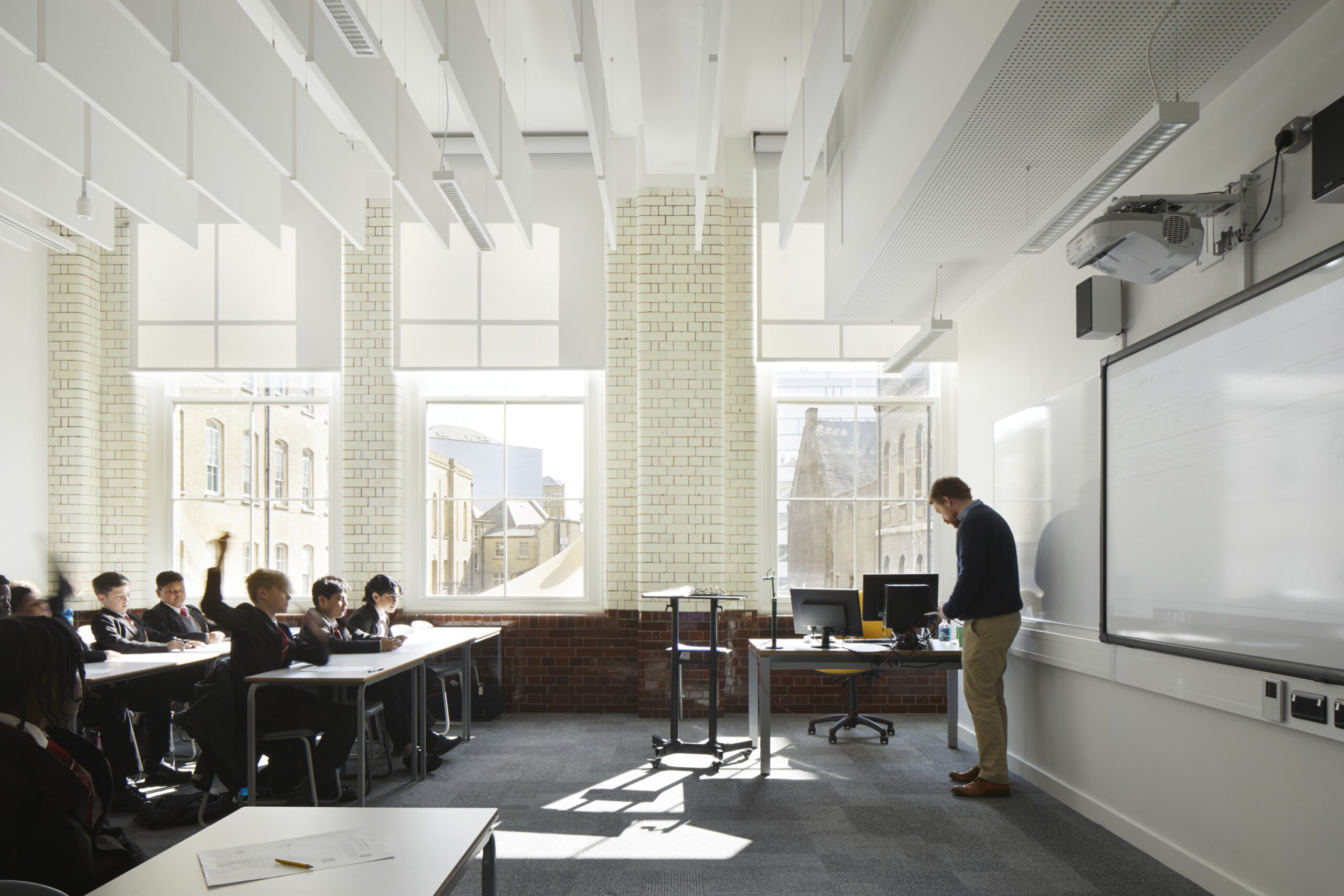 Over the last 150 years, seven buildings (including a Grade II listed former county court and the Tabernacle Chapel) had been brought together in one school campus around a central courtyard. The result was a hotch-potch of spaces, increasingly under-utilised and inefficient.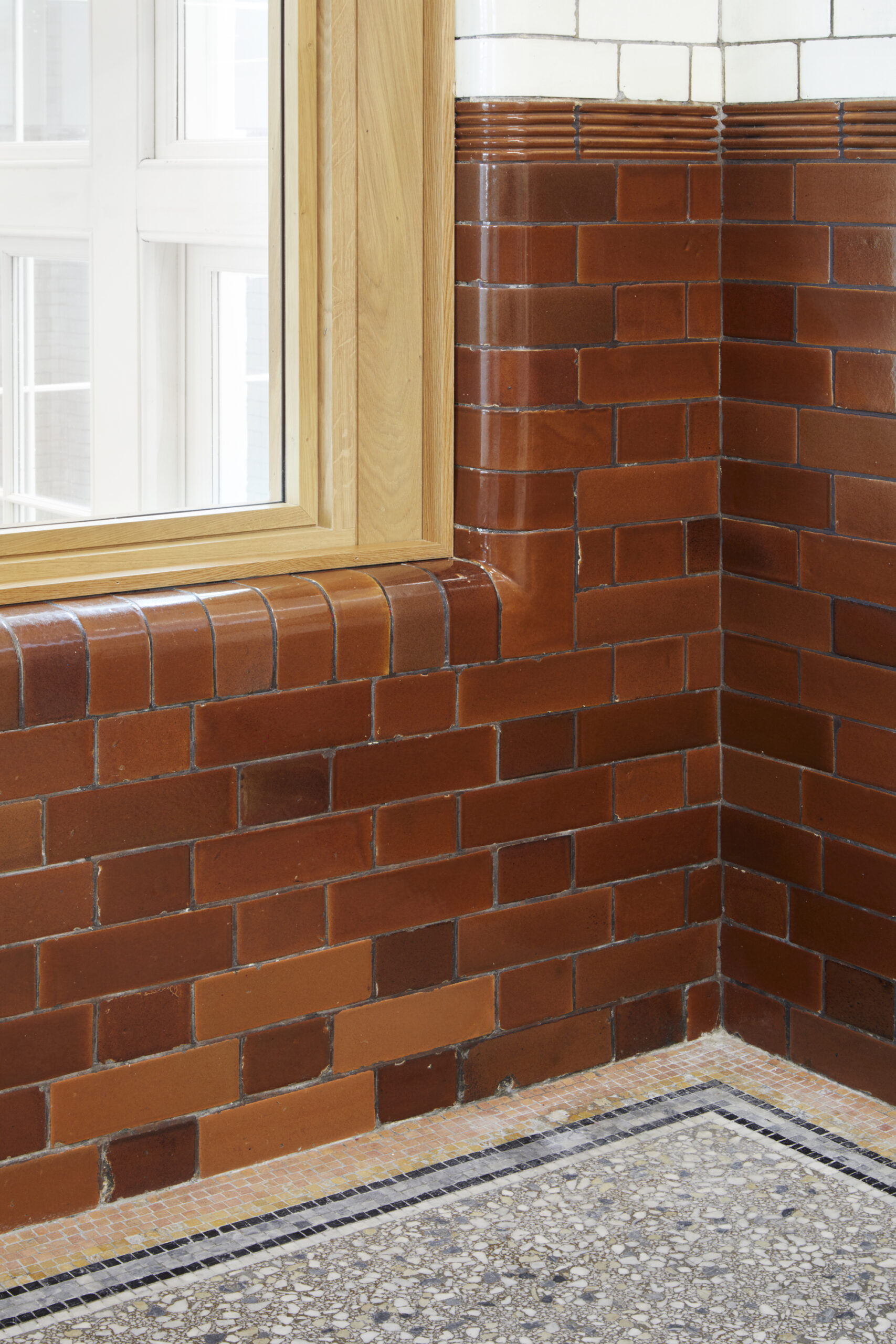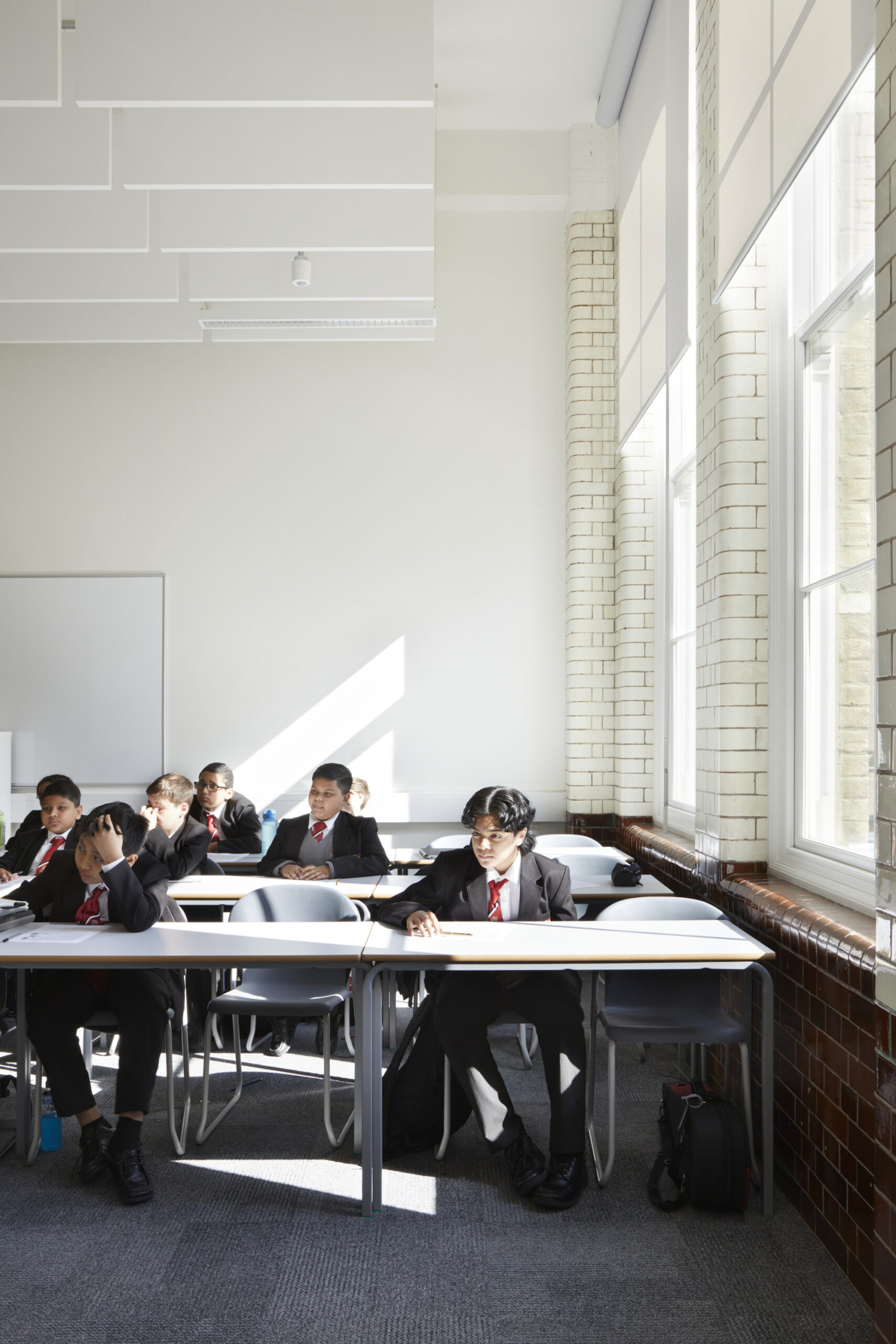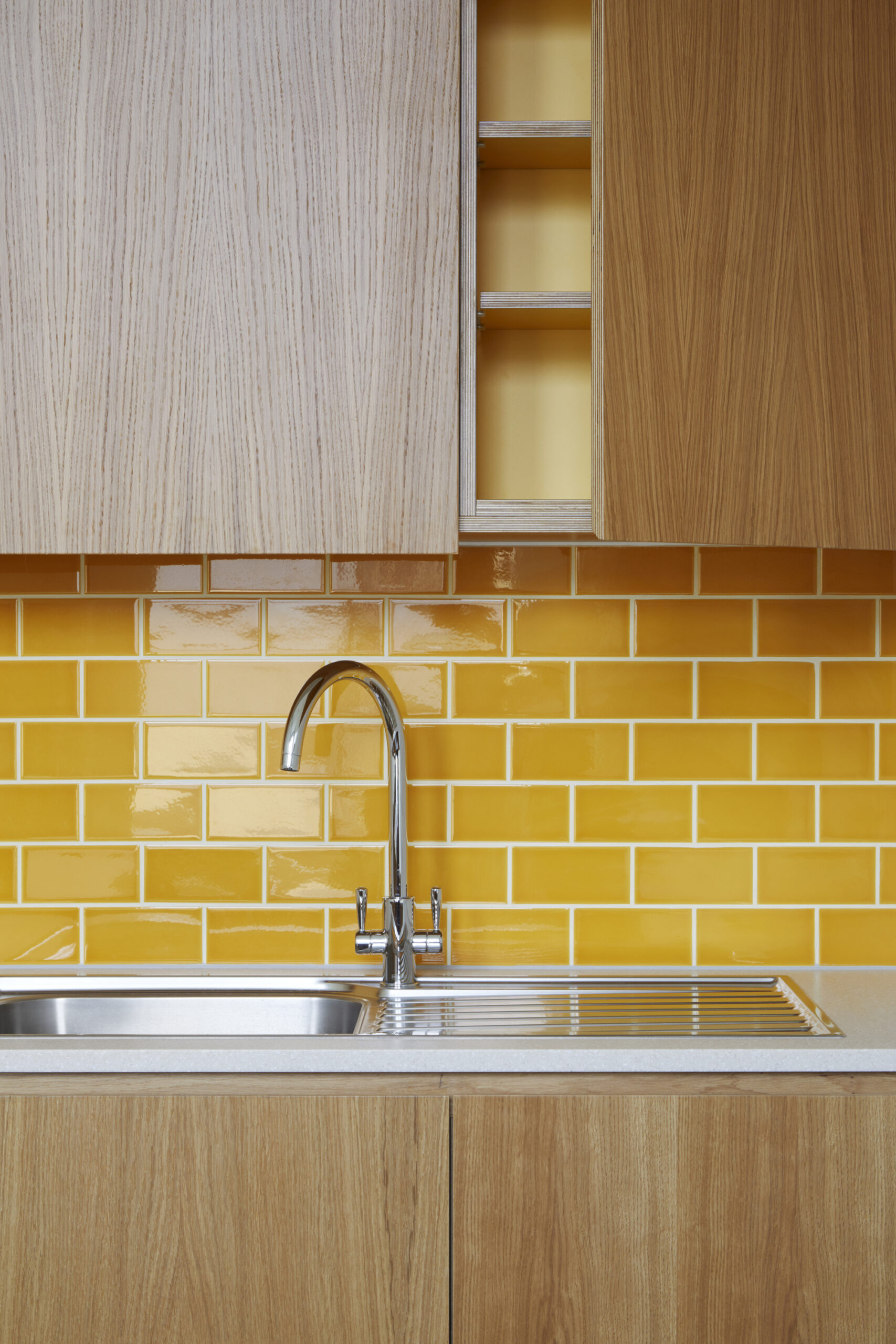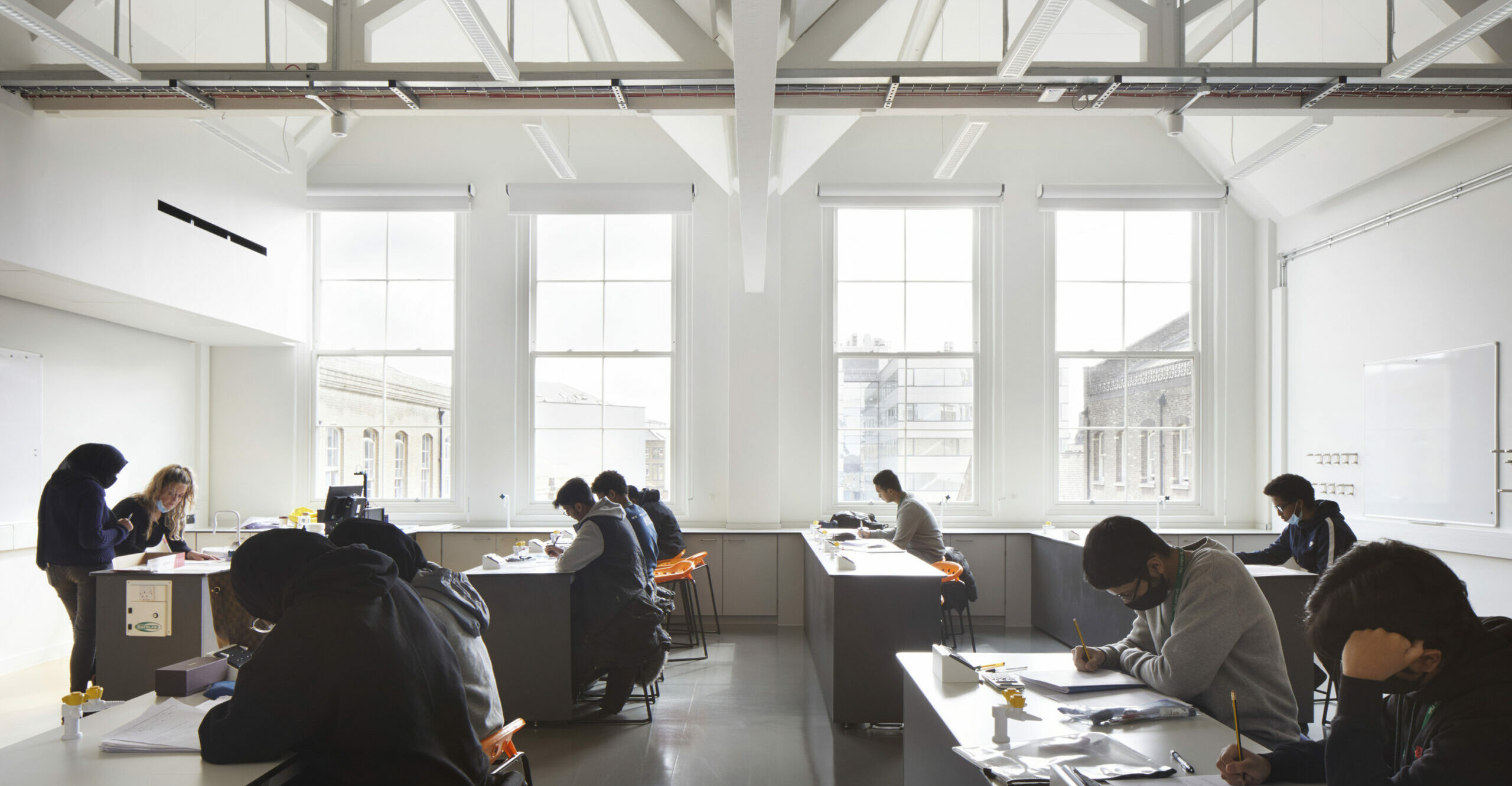 We replaced the less suitable buildings with state-of-the-art general and specialist teaching facilities and improved the efficiency of the remaining buildings through targeted and sensitive refurbishment.
The school now has a new science laboratory, a partially subterranean sports hall in the courtyard and a Creative Arts Centre in the Tabernacle Chapel.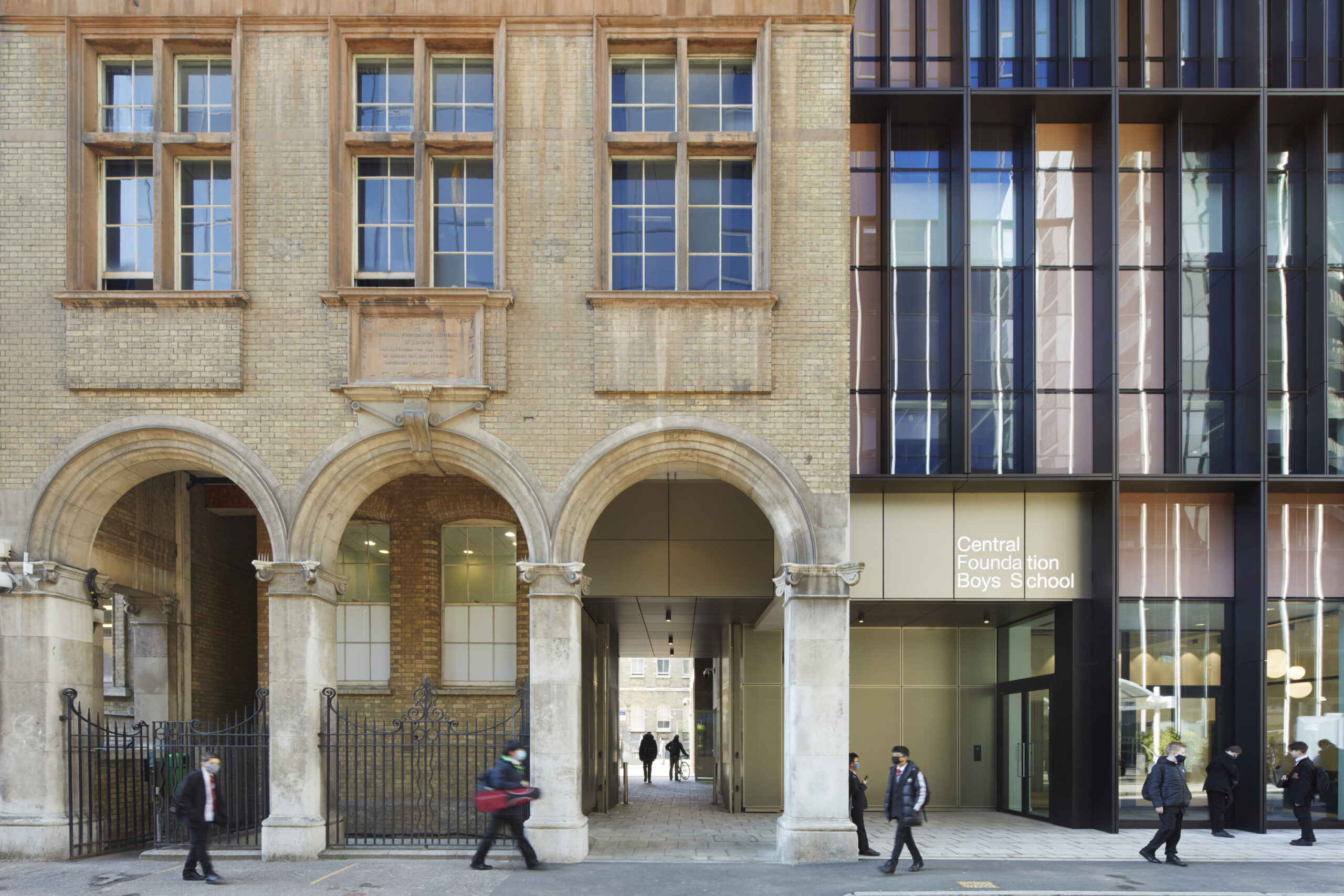 Our new cohesive campus provides the school with facilities which reflect and support its commitment to excellence; a bigger and better school for future generations on the same tight inner-city site.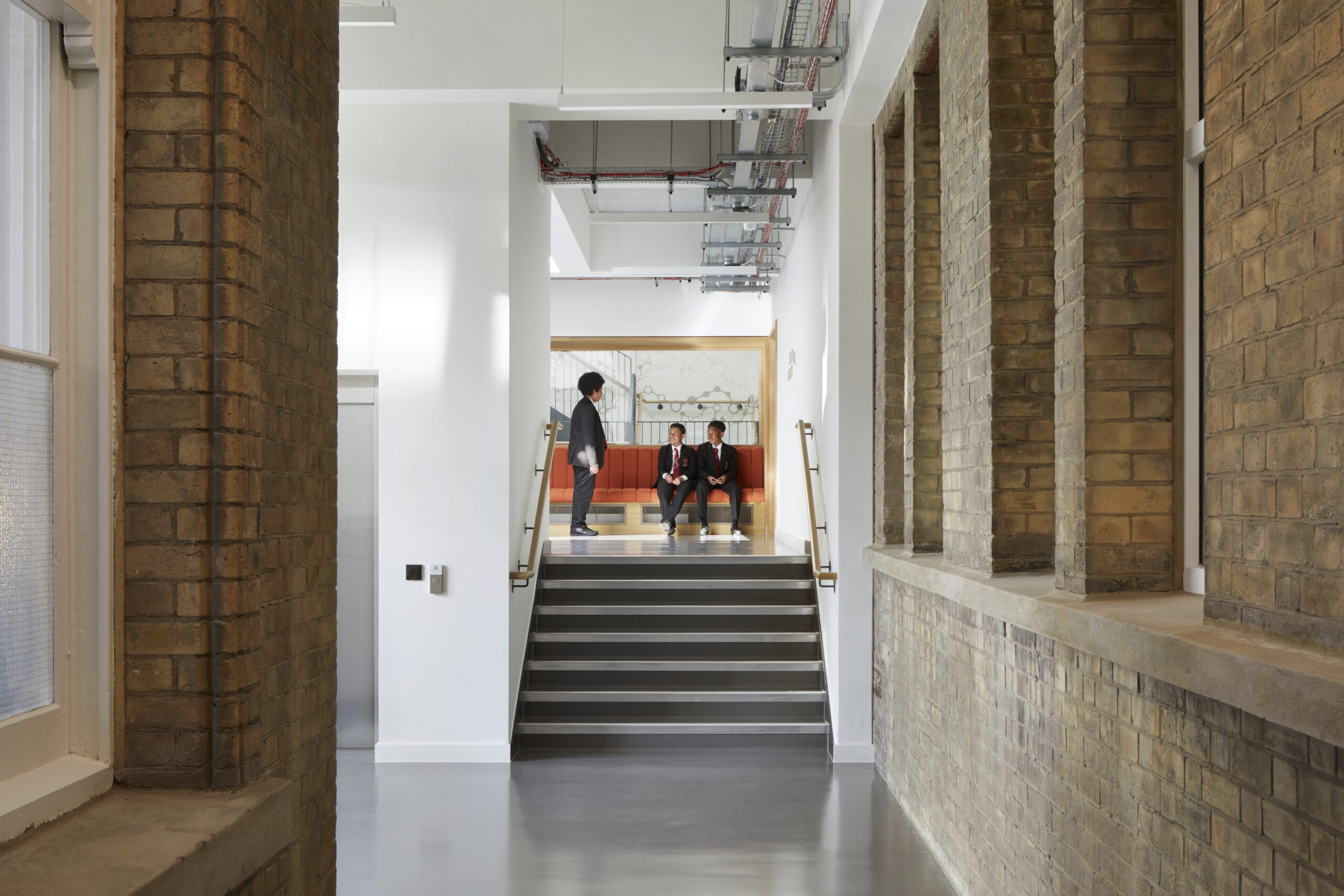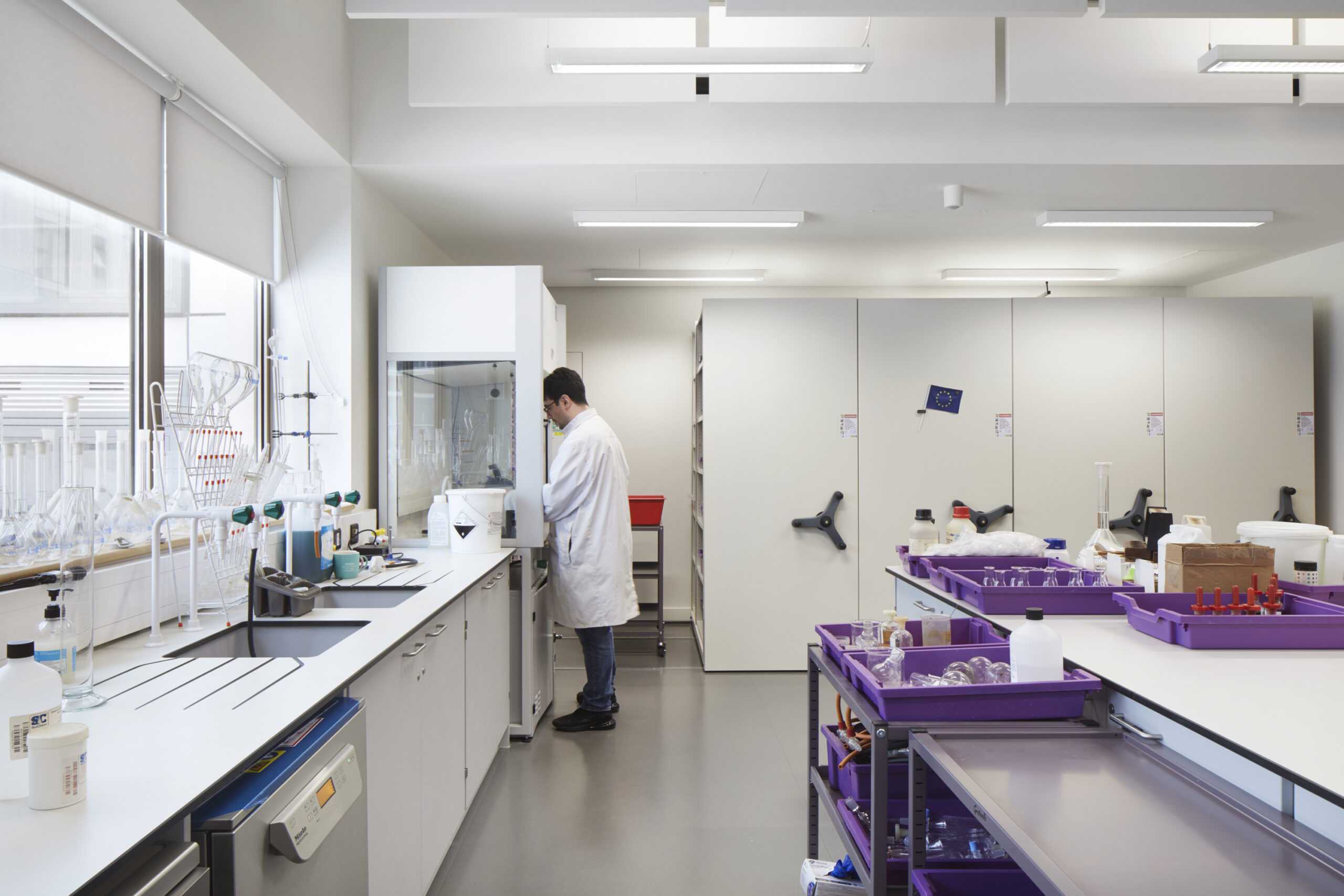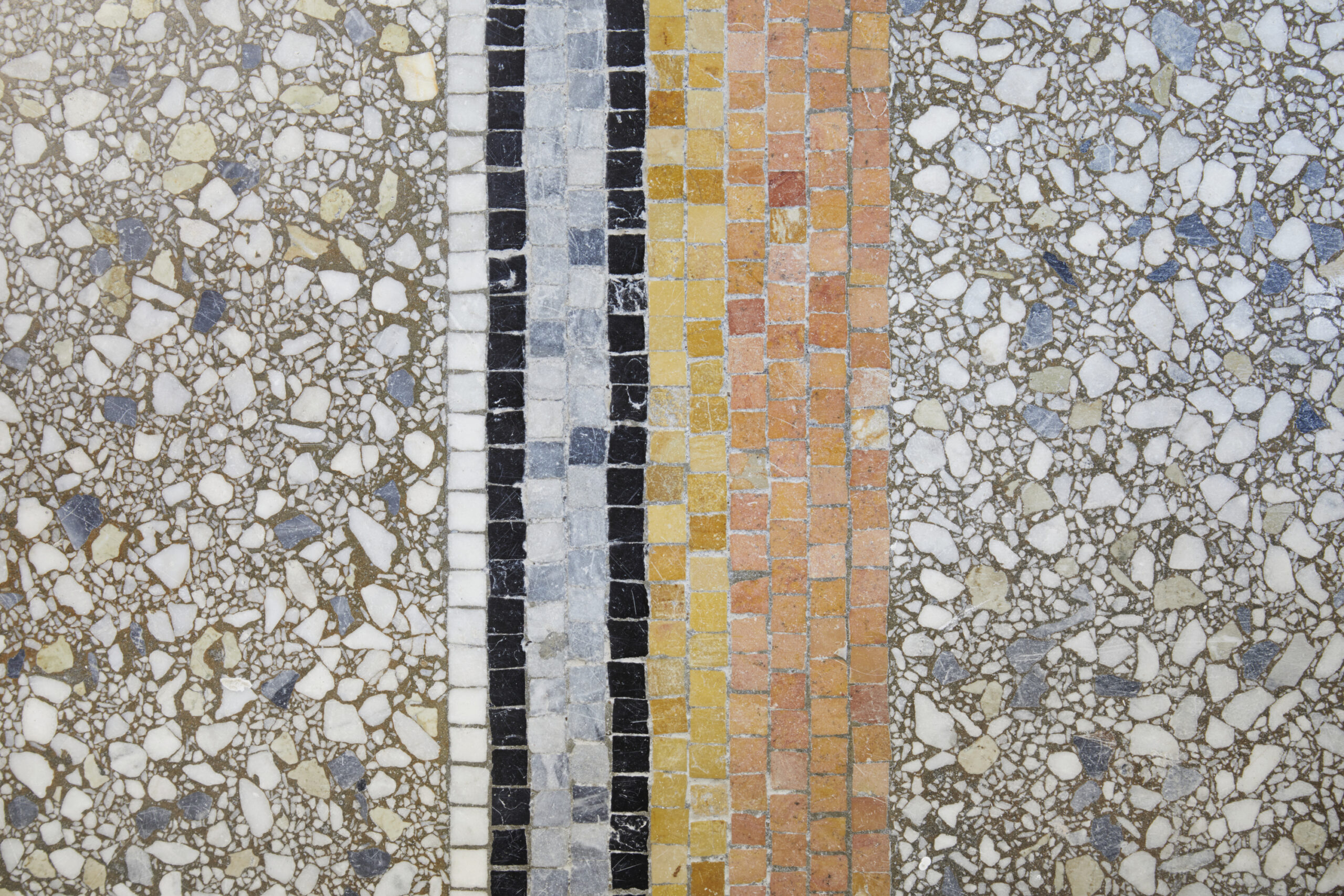 Hawkins\Brown marry great design vision with a committed and steady eye for detail. This has both given us a hugely exciting design and kept this most challenging of projects moving forward.
Project name: Central Foundation Boys' School
Location: London, UK
Service: Briefing and estates optimisation, Sustainable design
Value: £20M – £50M
Scope: Architecture, Masterplanning, Interior design
Clients: Central Foundation
Status: Live
Structural / civil engineer: BDP
MEP services engineer: BDP
Planning consultant: Montagu Evans
Landscape architect: BDP
BREEAM consultant: BDP
Fire engineer: The Fire Surgery
Project manager: Gardiner & Theobald
Quantity surveyor: Gardiner & Theobald