Discovering the link between poetry and architecture with secondary school pupils
We've collaborated with poet Adisa the Verbaliser for 'Fusion Futures' – an opportunity for Oasis Academy Silvertown secondary school pupils to explore the relationship between poetry and architecture.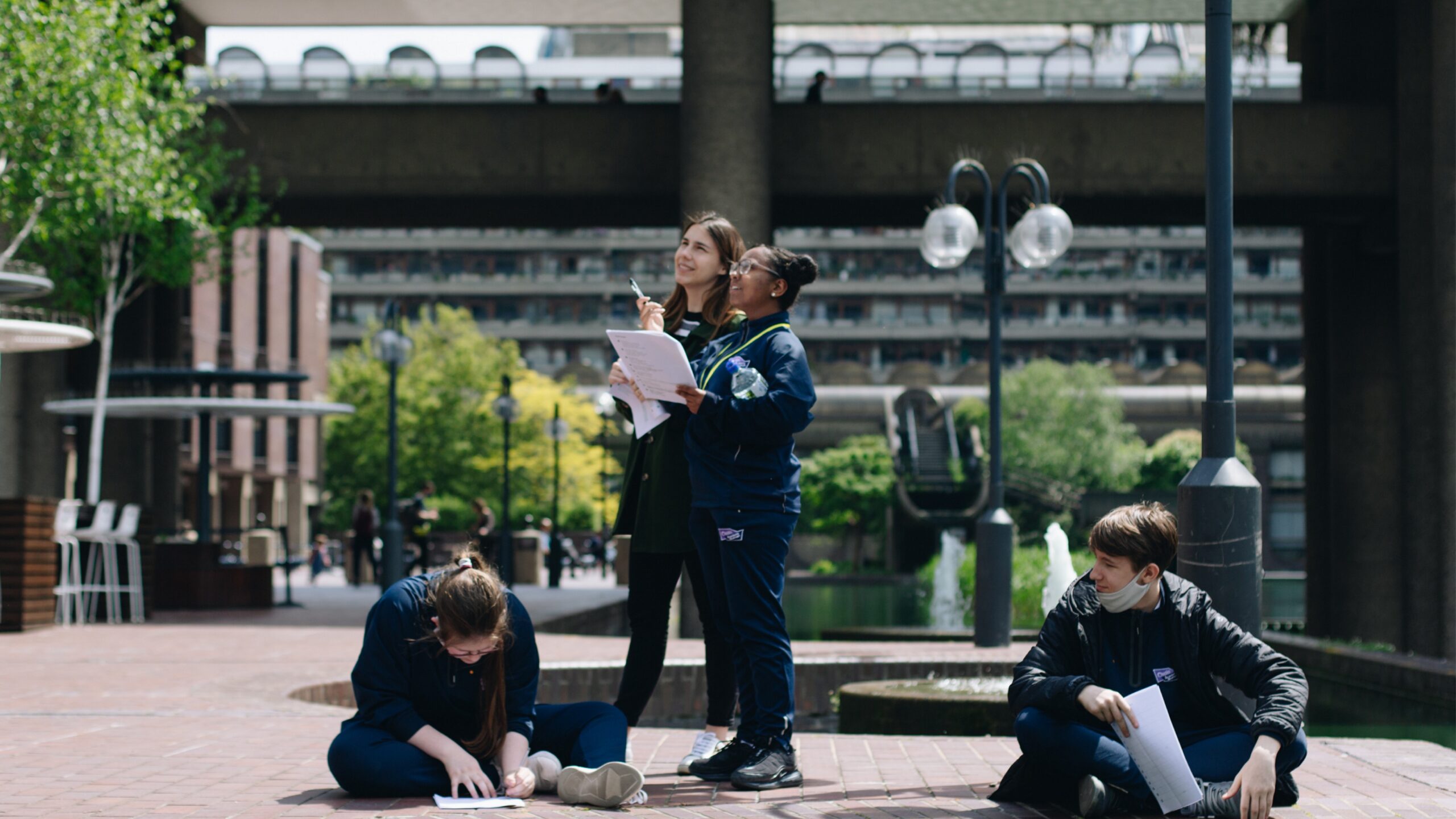 A partnership formed between Barbican Creative Learning, Culture Mile Learning, and Foundation for Future London, Fusion Futures is themed around the 'fusion' skills that are critical to the 21st-century workspace. Students are paired with an artist facilitator and an industry representative to uncover the seemingly-unrelated parallels between industries.
Hawkins\Brown, the lead teacher, and Adisa the Verbaliser took part in planning meetings between February and March 2021 to co-design three student workshops delivered in school, culminating in the final 'Challenge Day' workshop in the Museum of London.
To be, welded as one, shining and glimmering, painted in stripes of orange might, we rise.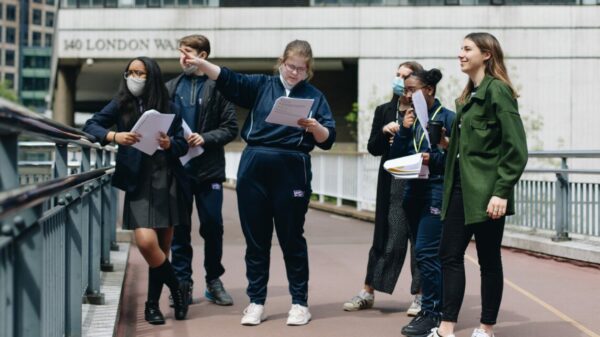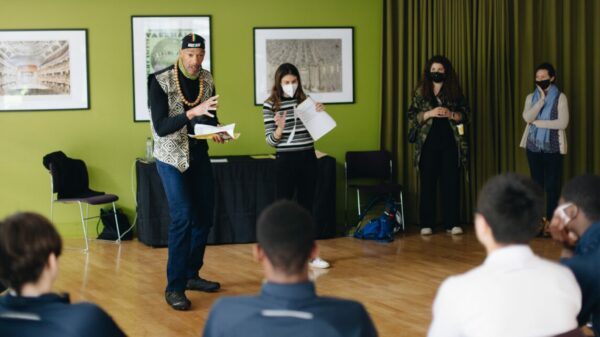 Bright, reflective eyes through the wooden foundations, joining the hands of hope within, children.
The introductory workshop was a brainstorming exercise focusing on the words 'architect' and 'poet' to uncover the stereotypes and similarities between the two. Students were then asked to create a cinquain-structure poem inspired by our Here East and Tiger Way projects, giving a voice to the buildings in an exercise first carried out between Hawkins\Brown and Adisa. We have interpreted and translated Adisa's poem 'Lady Onyx' in architectural terms, while Adisa wrote 'Travelling in Colour' inspired by our Tottenham Court Road Station.
Challenge Day saw a scavenger hunt from the Museum of London to the Barbican. Students were given hints about buildings and architectural features along the trail, given as rhymes written by Adisa. For each hint, pupils responded with a four-line poem, culminating in a full piece on the architectural surroundings of Clerkenwell.
In the second part of the day, pupils acted as architects, designing and building 1:1 pods for creatives out of cardboard, ultimately presenting them in the form of a rhyme, rap or, poem. They were asked to use one on-site object to build upon or use as an integrated part of their structure, and fit in at least one person.
The students' feedback we've received was wonderful:
"This was the best day ever."
"The best school trip I've ever been on."
"I didn't think that poetry and architecture could link in any way, but now I know that it's easier to link things."
"Made me realise that I really enjoy writing – I like doing poetry."
"I hated poetry before, I didn't even want to come on the trip but I actually kind of liked it."