Here East
Catalyst for growth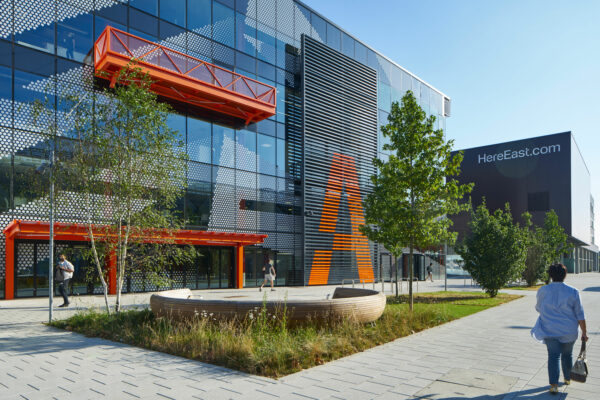 The former press and broadcast centre for the 2012 Olympic Games has been transformed into a dedicated campus, for innovators, disruptors, visionaries and locals.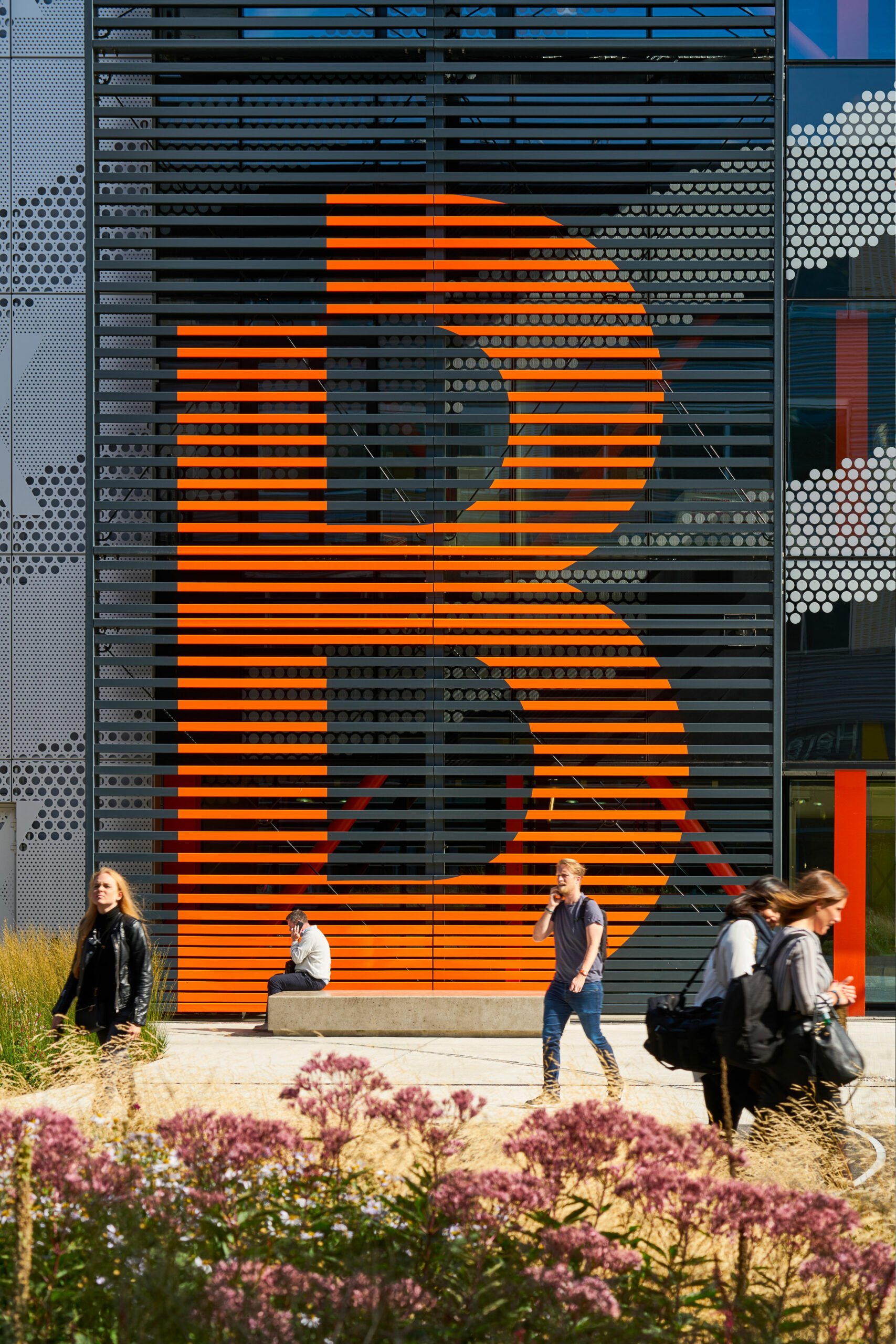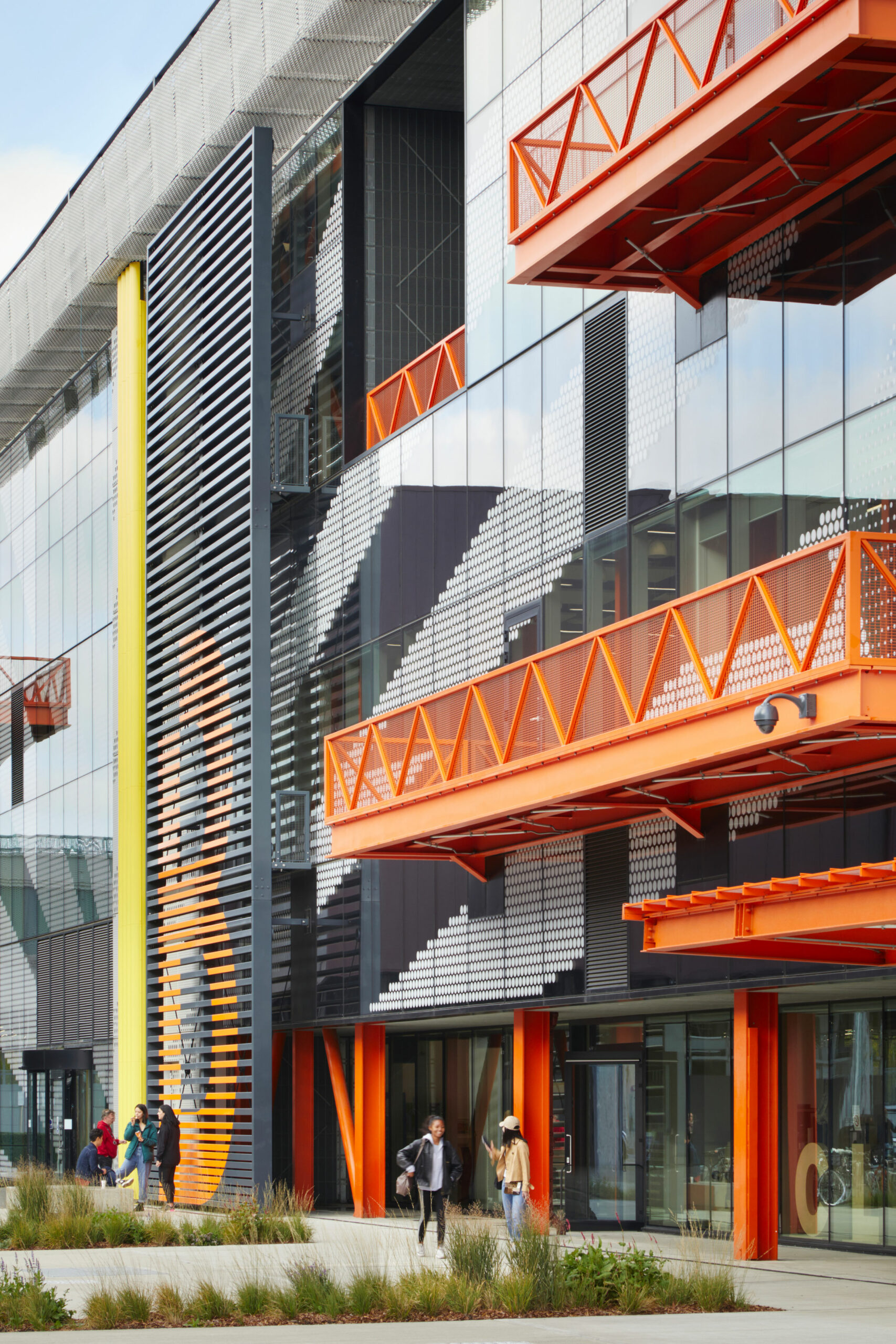 We broke down the immense scale of the development into human sized pieces, creating specialist spaces for big businesses and universities and beautifully small spaces for individuals and startups, all designed around communal areas that encourage creative sparks to fly.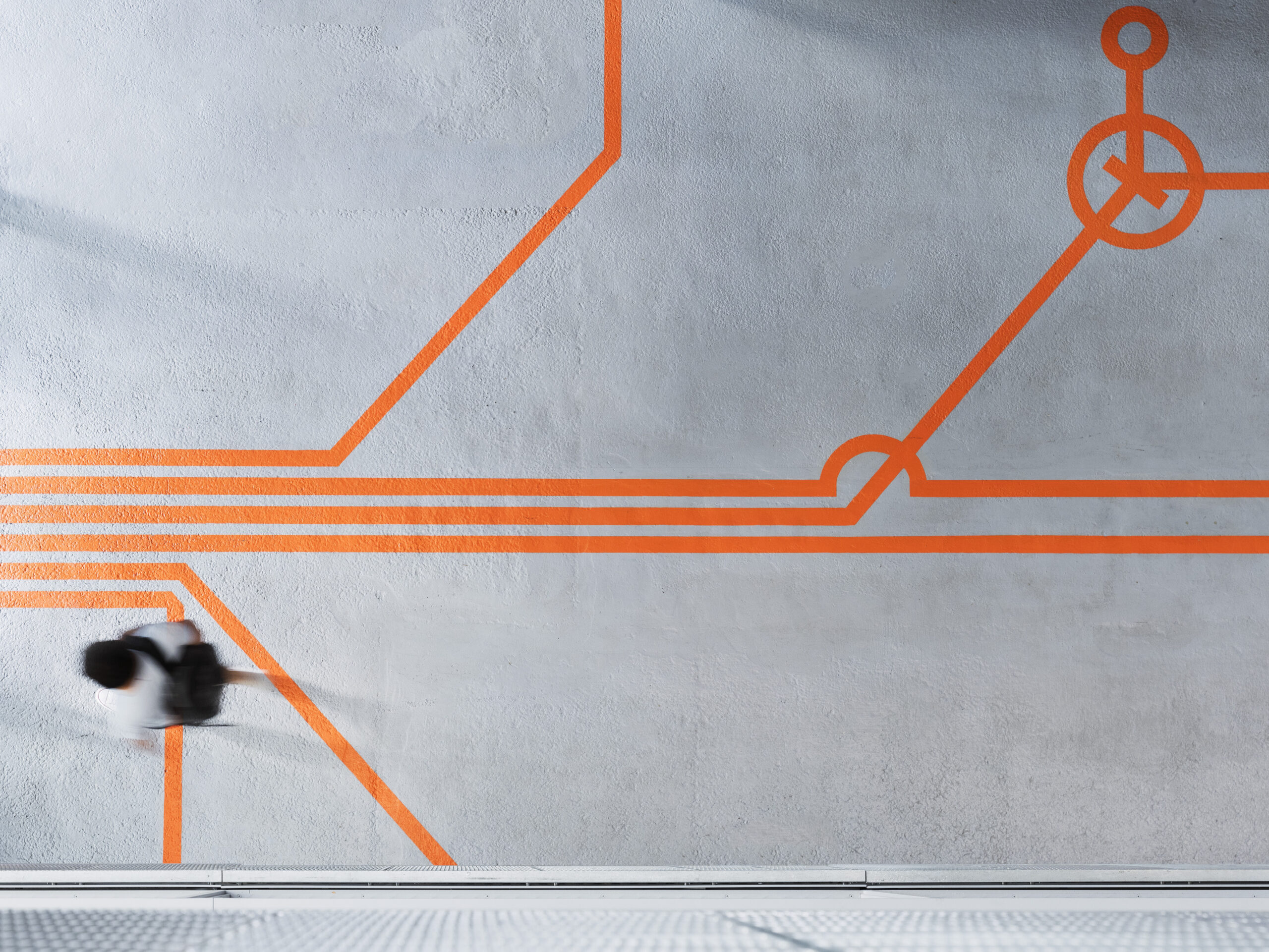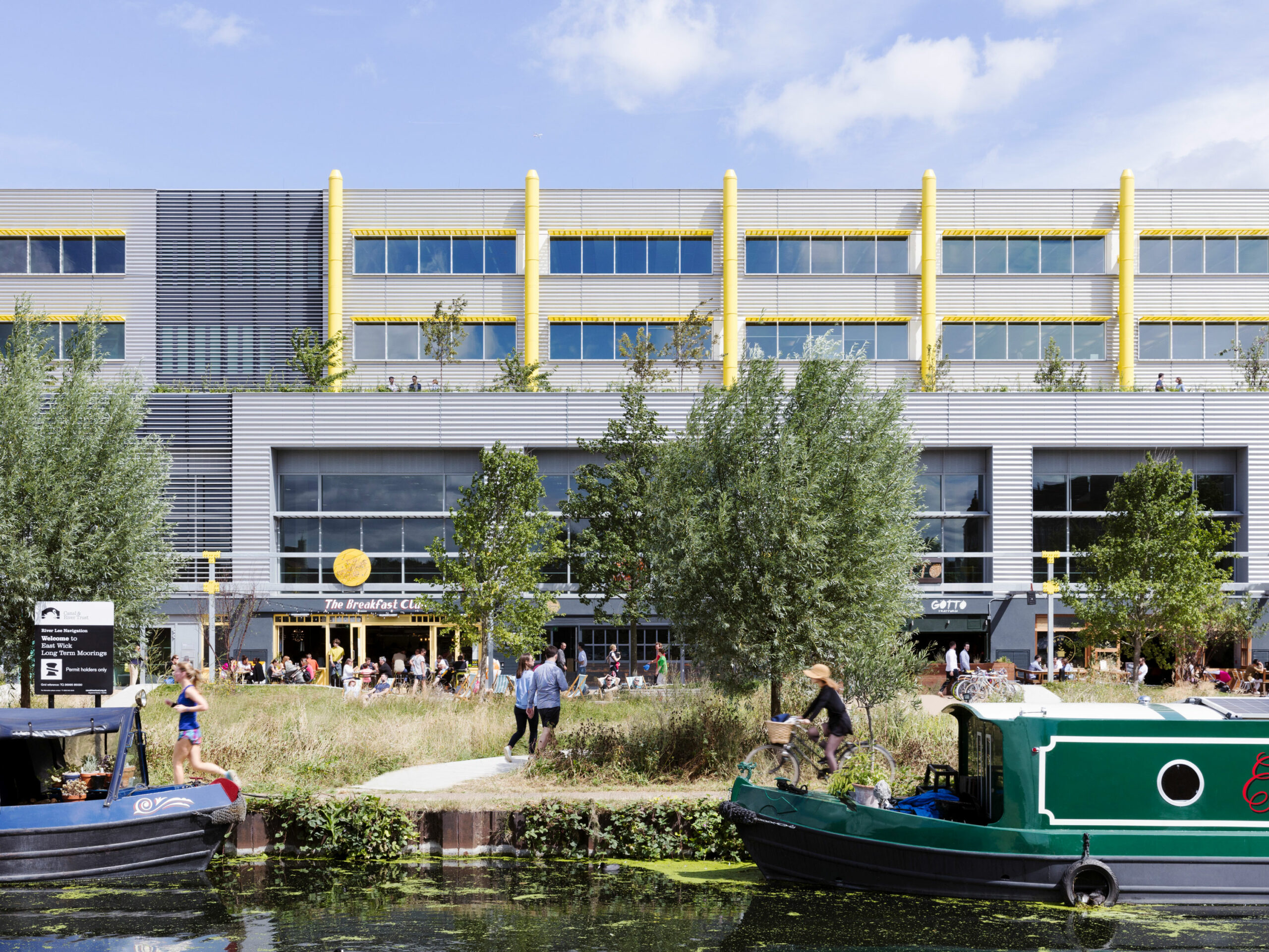 Here East was designed to encourage collaboration, innovation and design. These themes are engrained within the original vision, from conception into development, through to the 4,500 people that now call Here East home. From big to small, software to hardware, the use of collaboration and the sharing of ideas has been a work process embraced by everyone.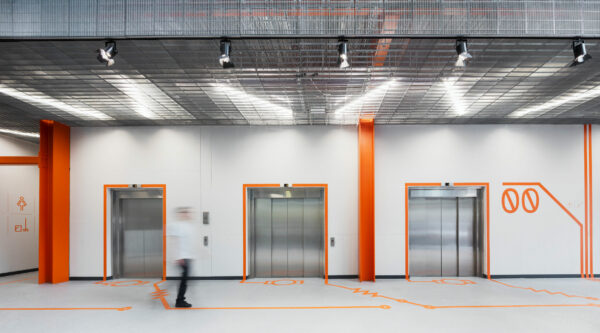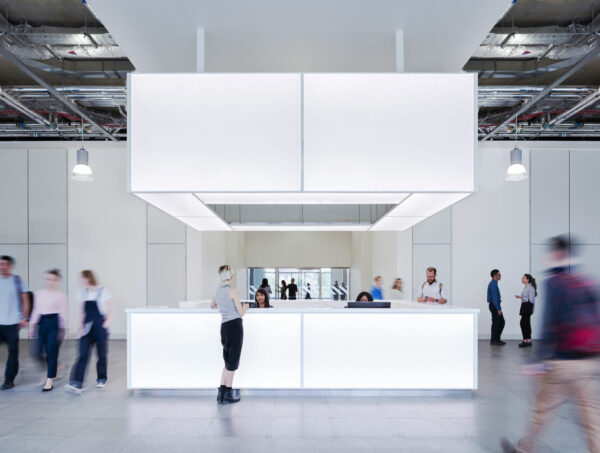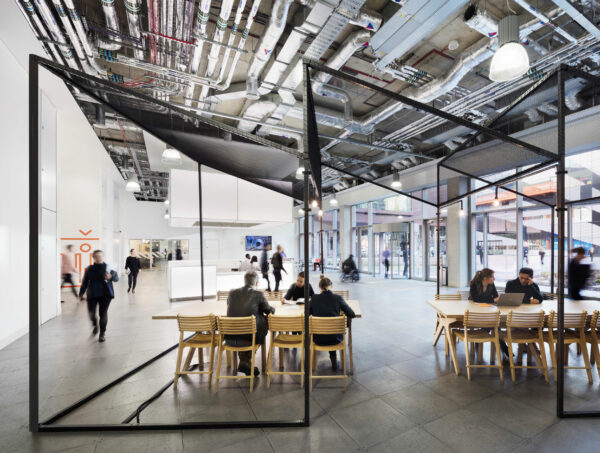 Three dramatic suspended meeting pods break up the huge broadcast centre atria space. Each unique pod celebrates the makers movement and industrial heritage – steel mill, fabric factory, timber yard. The pods embody the Here East ethos of feeding imagination, creativity, collaboration and groundbreaking technology.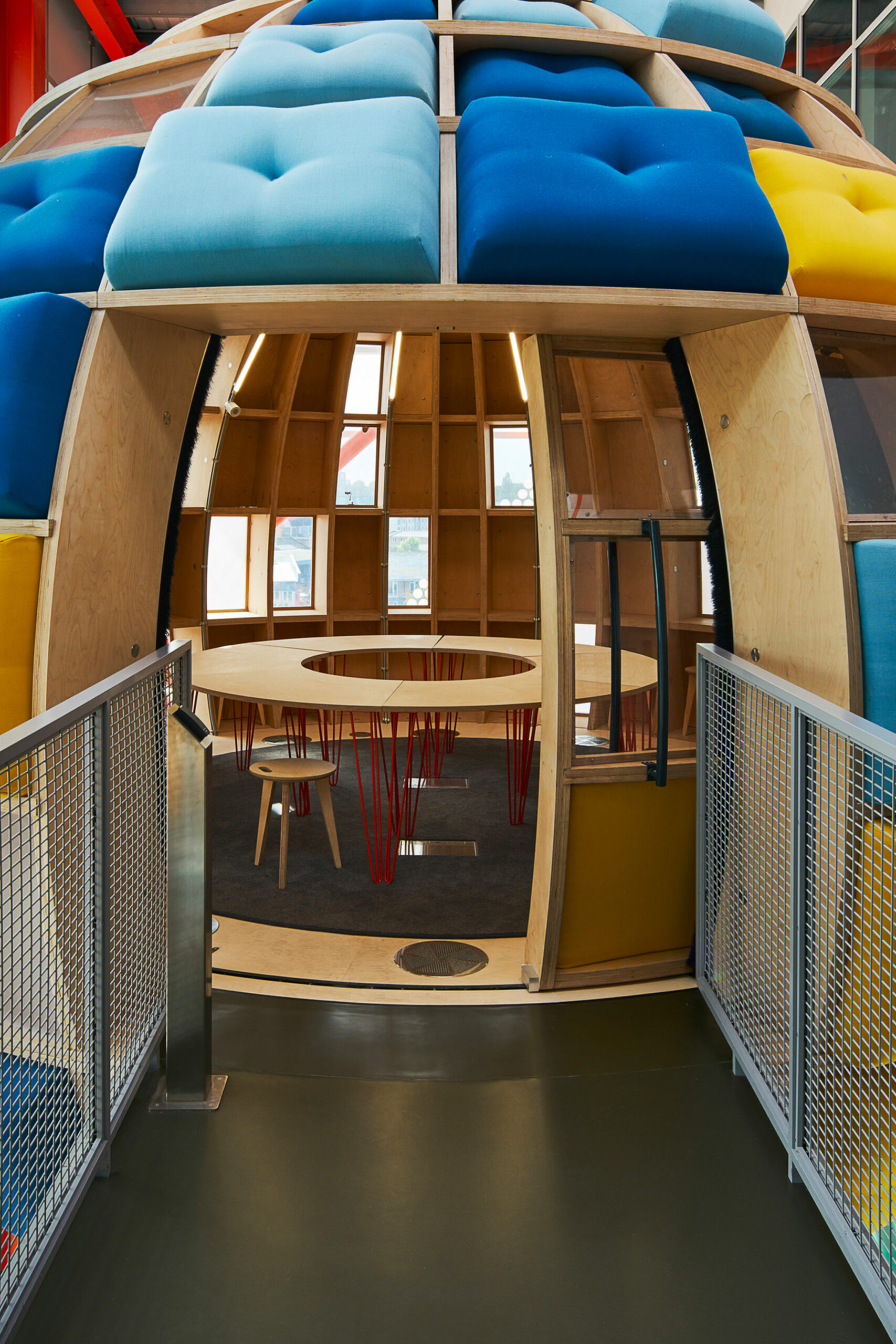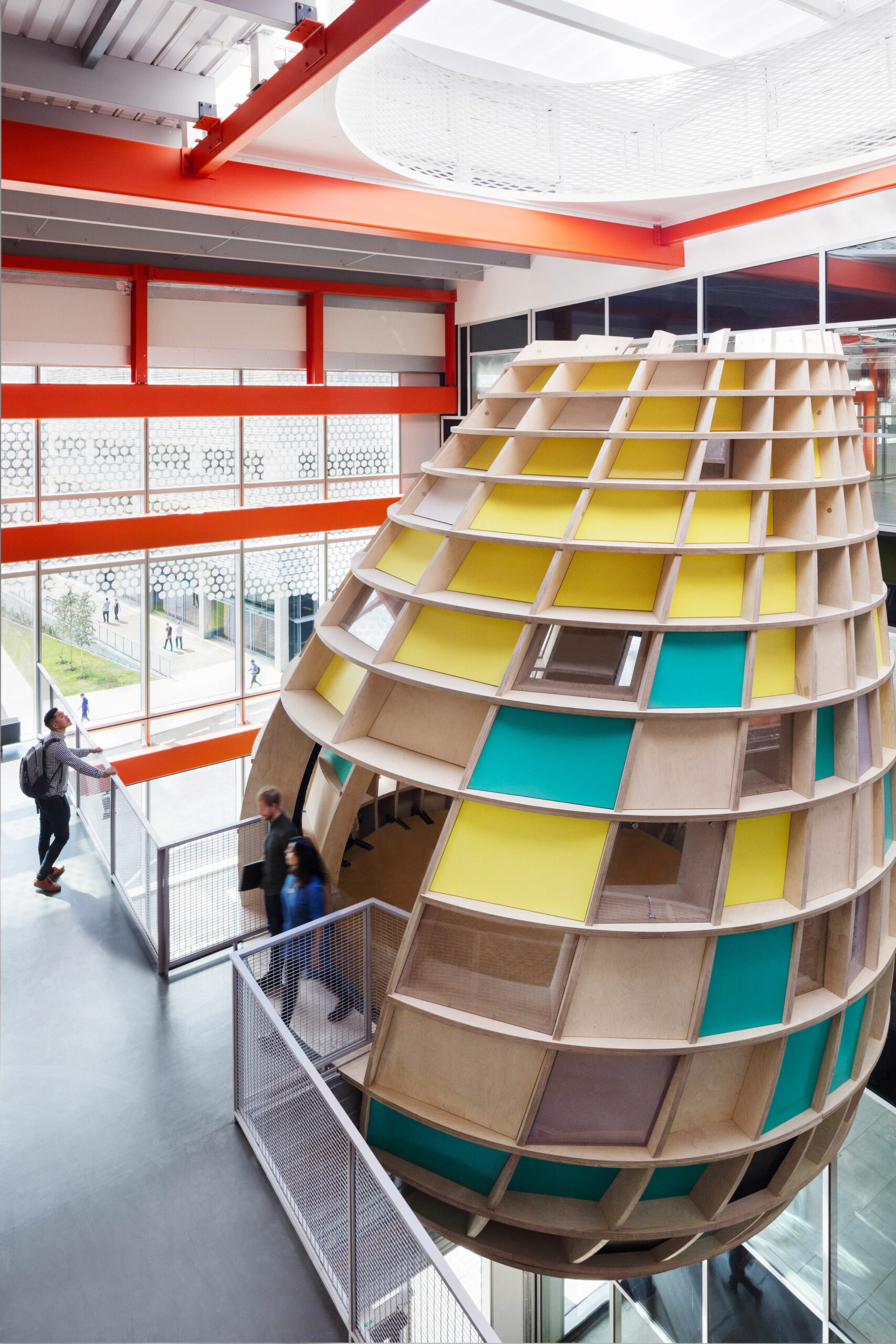 The pods were designed and manufactured in collaboration with ES Global; product information was generated using advanced parametric modelling, which was then sent straight to the CNC milling machine for fabrication – a unique design and construction process.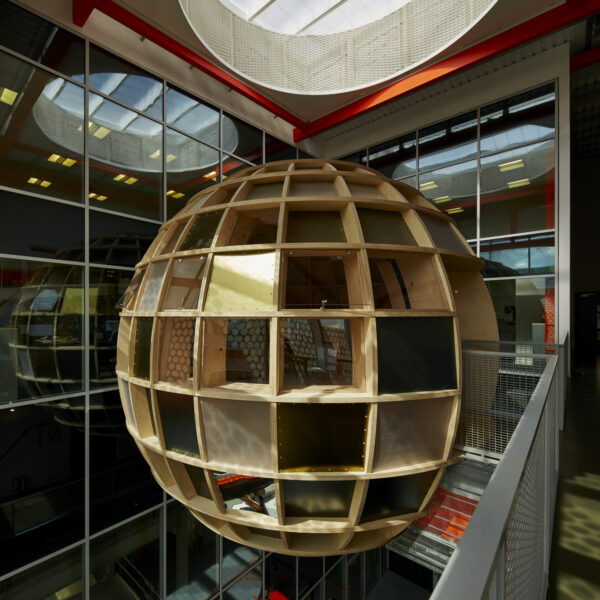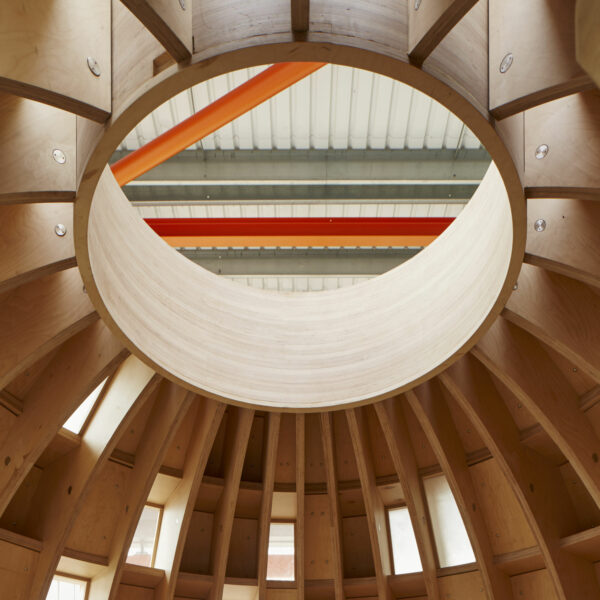 Independent data from Oxford Economics reveals that over the past decade, Here East has created over 10,300 employment opportunities, sustained £317million in wages and contributed £700million in GVA towards GDP in 2021. Over three quarters of survey respondents said their workforce had expanded because of being based at Here East. Nearly two thirds of businesses said their turnover or sales have grown. And almost all (99%) of tenants surveyed had collaborated with another business on the site, leading to improved knowledge sharing and the upskilling of employees.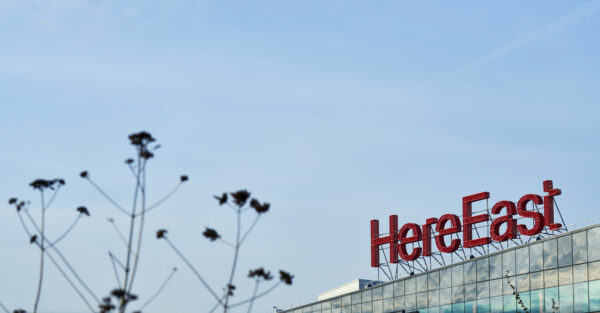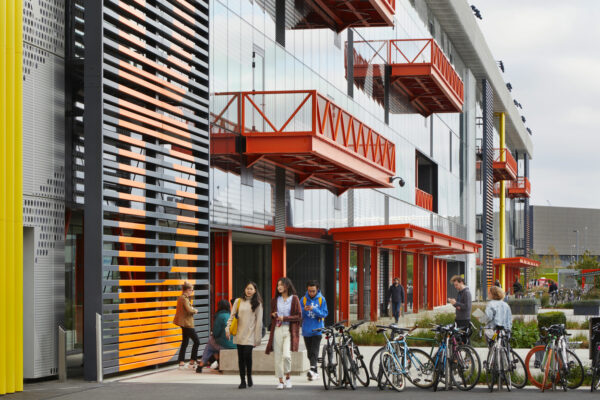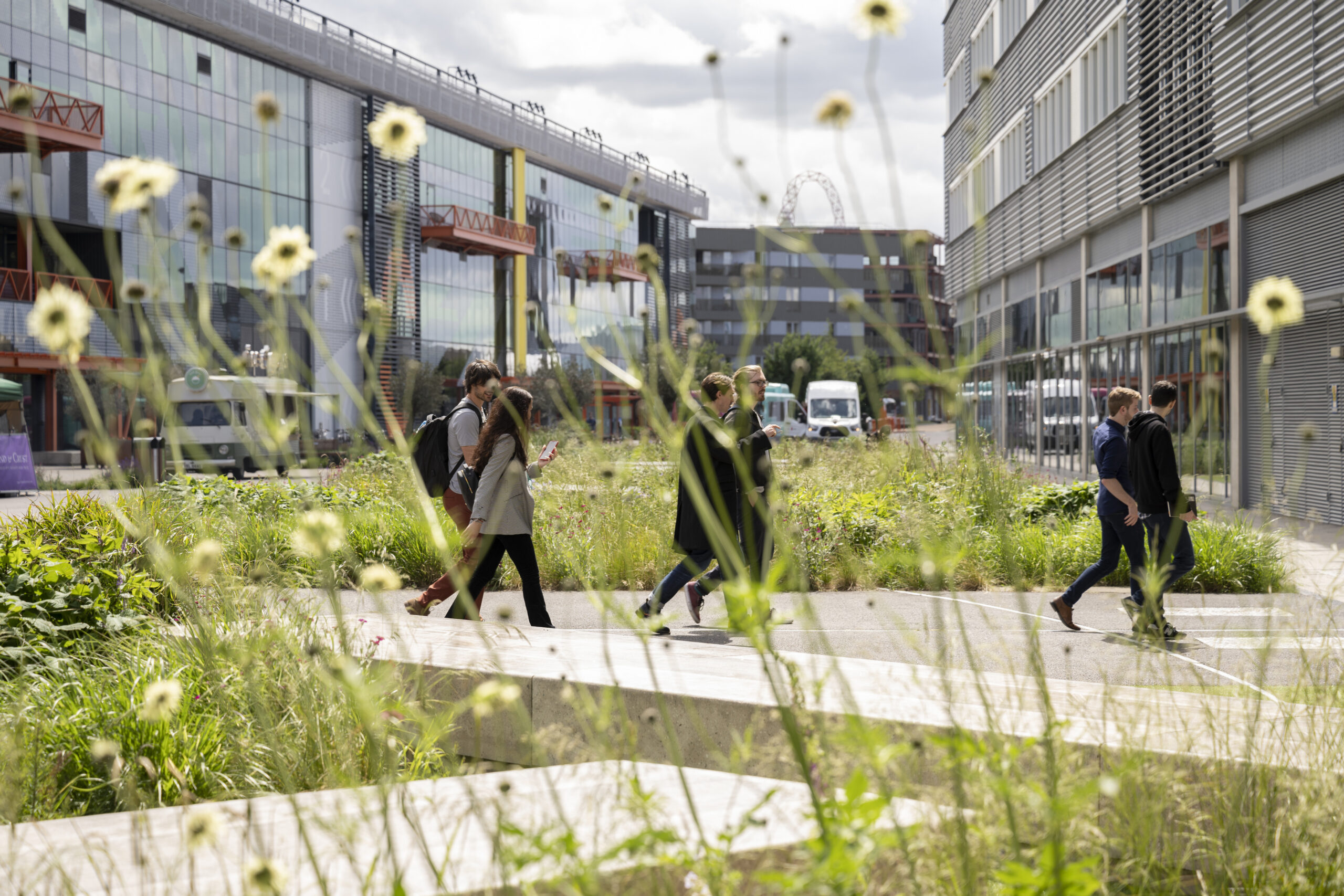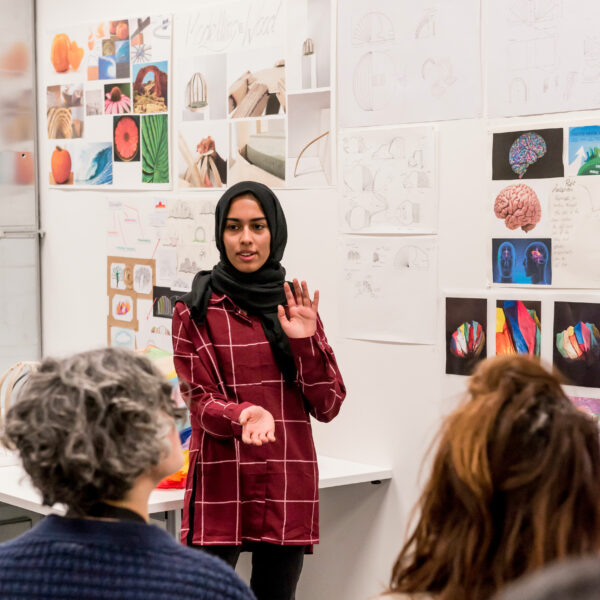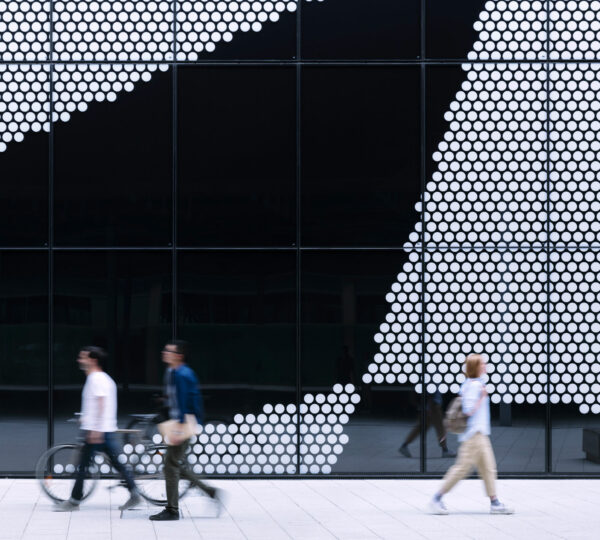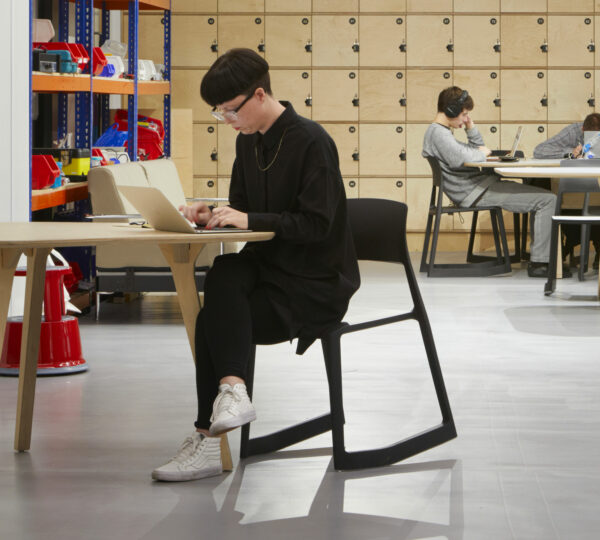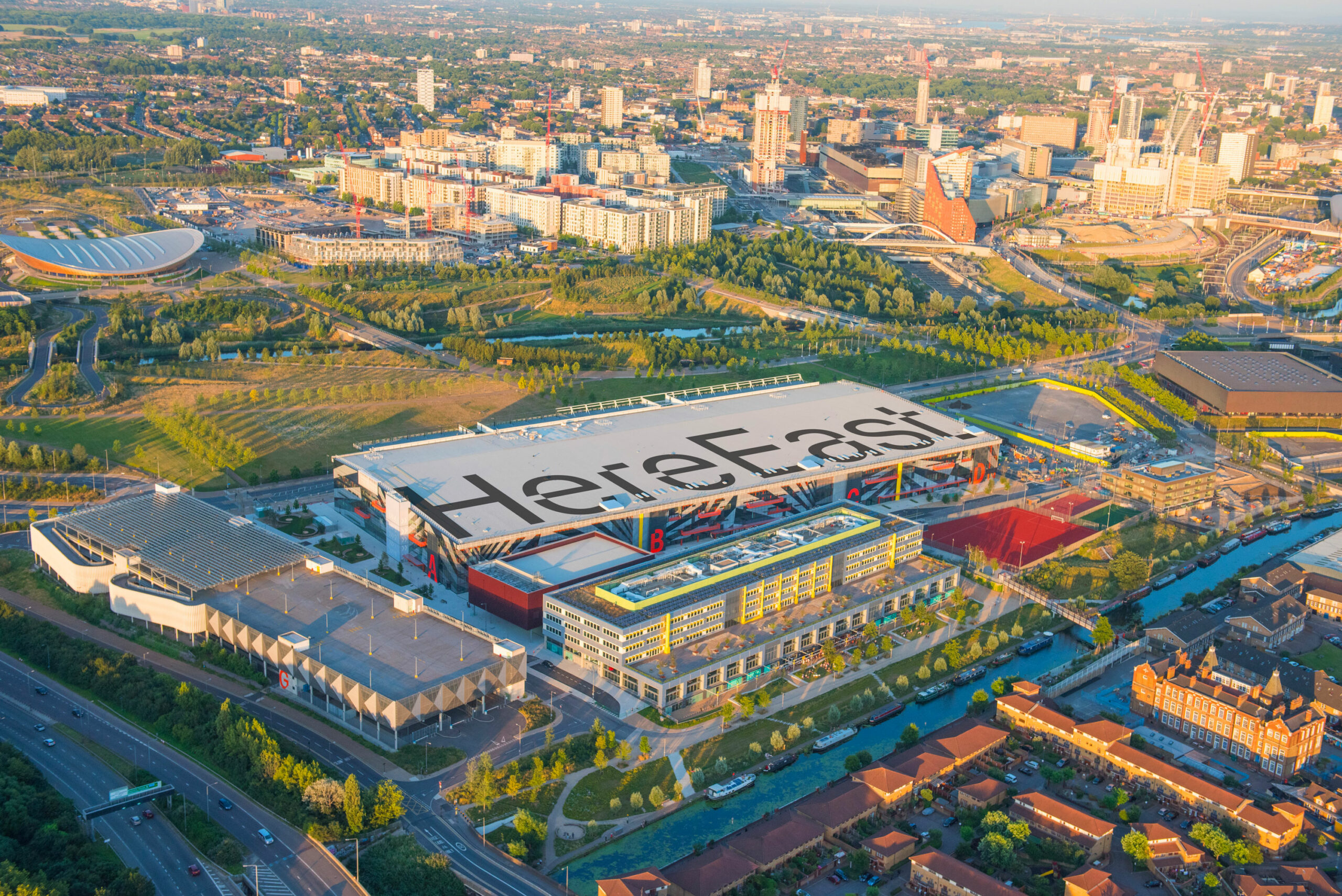 Project name: Here East
Location: London, UK
Service: Digital design, Sustainable design
Value: £50M – £100M
Scope: Architecture, Urban design
Clients: Here East, Infinity SDC, Delancey
Status: Complete
Completion date: 2018
Accreditation: BREEAM Excellent
Digital designer: Poke
Brand consultant: dn&co
Project management: Colliers International
Quantity surveyor / cost consultant: Gardiner and Theobald
Structural and M&E engineer: Buro Happold
Environmental engineer: Cundall
Landscape architect: LDA Landscape
RICS Social Impact Awards 2020 Project of the year - Winner
RICS Social Impact Awards 2020 Commercial - Winner
RIBA London Awards 2019 Regional Award - Winner
BCO National Awards 2018 Refurbished / Recycled Workplace - Winner
AJ100 Awards 2018 Building of the Year - Winner
AJ100 Awards 2018 Best Use of Technology - Winner
AJ Retrofit Awards 2018 Offices (over 10k sqm) - Winner