Tiger Way
Creating a community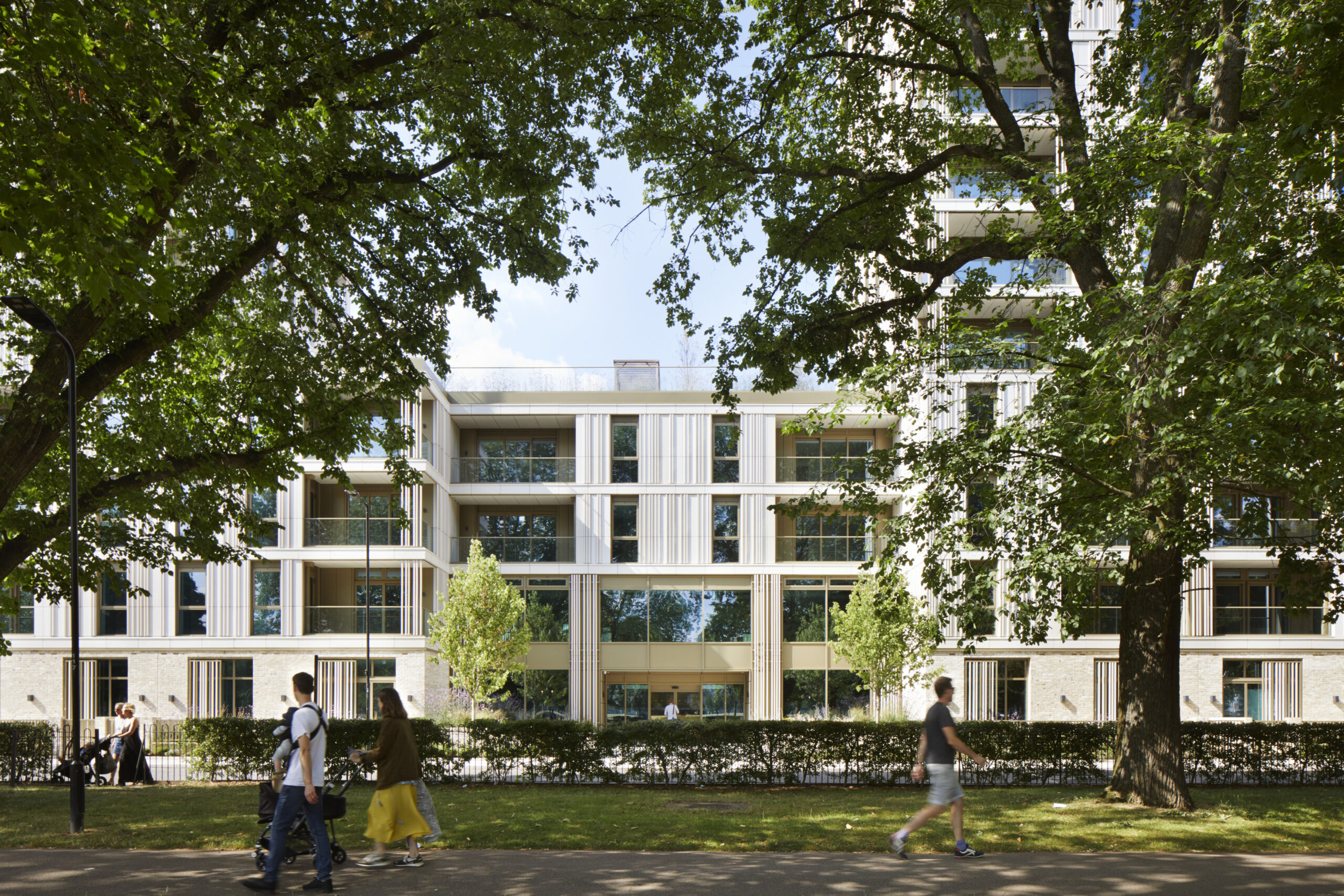 Co-locating a local primary school and a private residential development has allowed both to reap benefits from each other, economically and socially.
Head teacher Abigail Hopper had reservations about bringing her school together with a residential building. But by working closely with the team and wider stakeholders during the design process – and now in and using the space – she says it was a fantastic opportunity to create a unique multi-generational Nightingale community.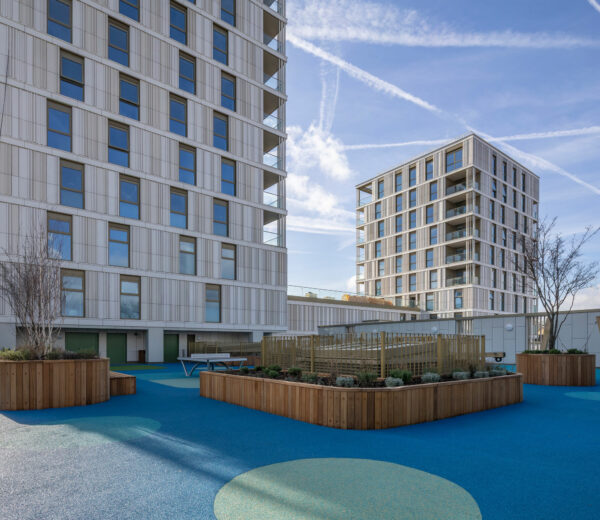 Working with Hawkins\Brown was great. They took the time to explain the architectural perspectives which I might not have thought about, but they also took on board the educational perspectives. It really felt like a partnership between experts in their fields coming together to produce something beautiful.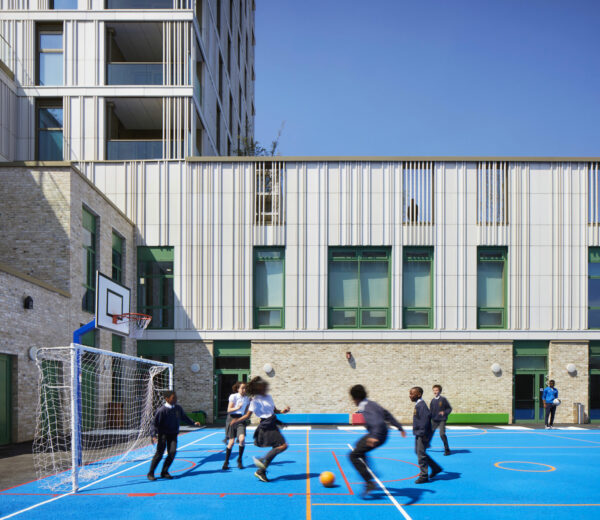 By placing the residential units facing the expansive Hackney Downs, we were able to build taller and provide 89 quality apartments. Their sale has helped finance a spacious, light and bright school on a more intimate scale for young children, with high-spec facilities and features to nurture and inspire.
Classrooms are wrapped around ground floor play spaces and the Park Room, carved out of the residential space, affords beautiful views across the park. Rooftop terraces for residents peer out over the park but within sight of dedicated rooftop spaces for the children, including play spaces on one and a wildflower garden and beekeeping space on the other.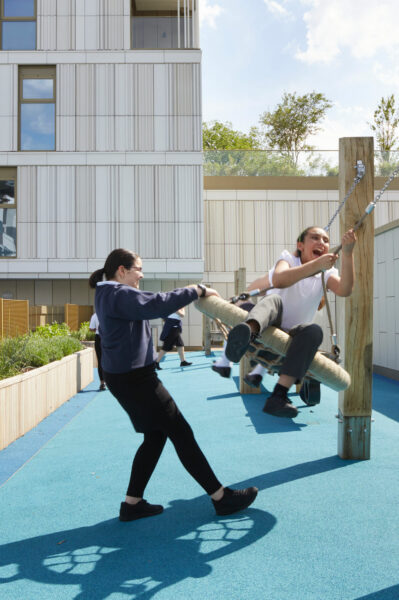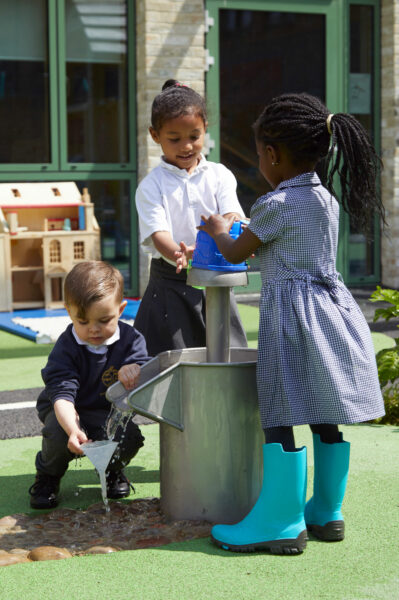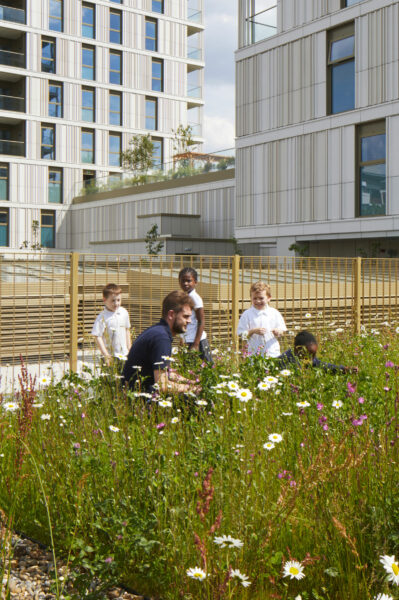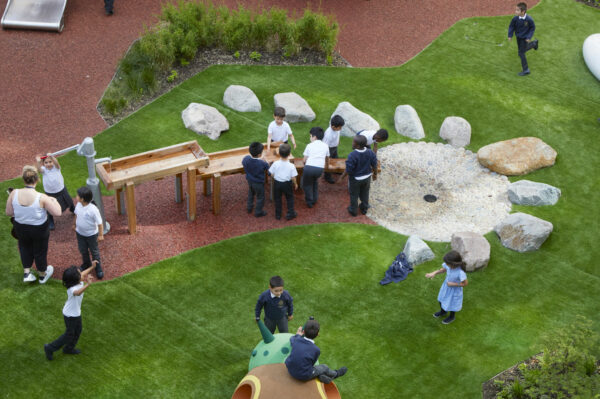 For many the new school has been life-changing and attitudes to learning have markedly improved. The inclusive design – with its sensory rooms, wide corridors, light bright spaces and access to the outdoors – has also had a calming effect, resulting in a two-thirds drop in the number of small behaviour incidents in the first year.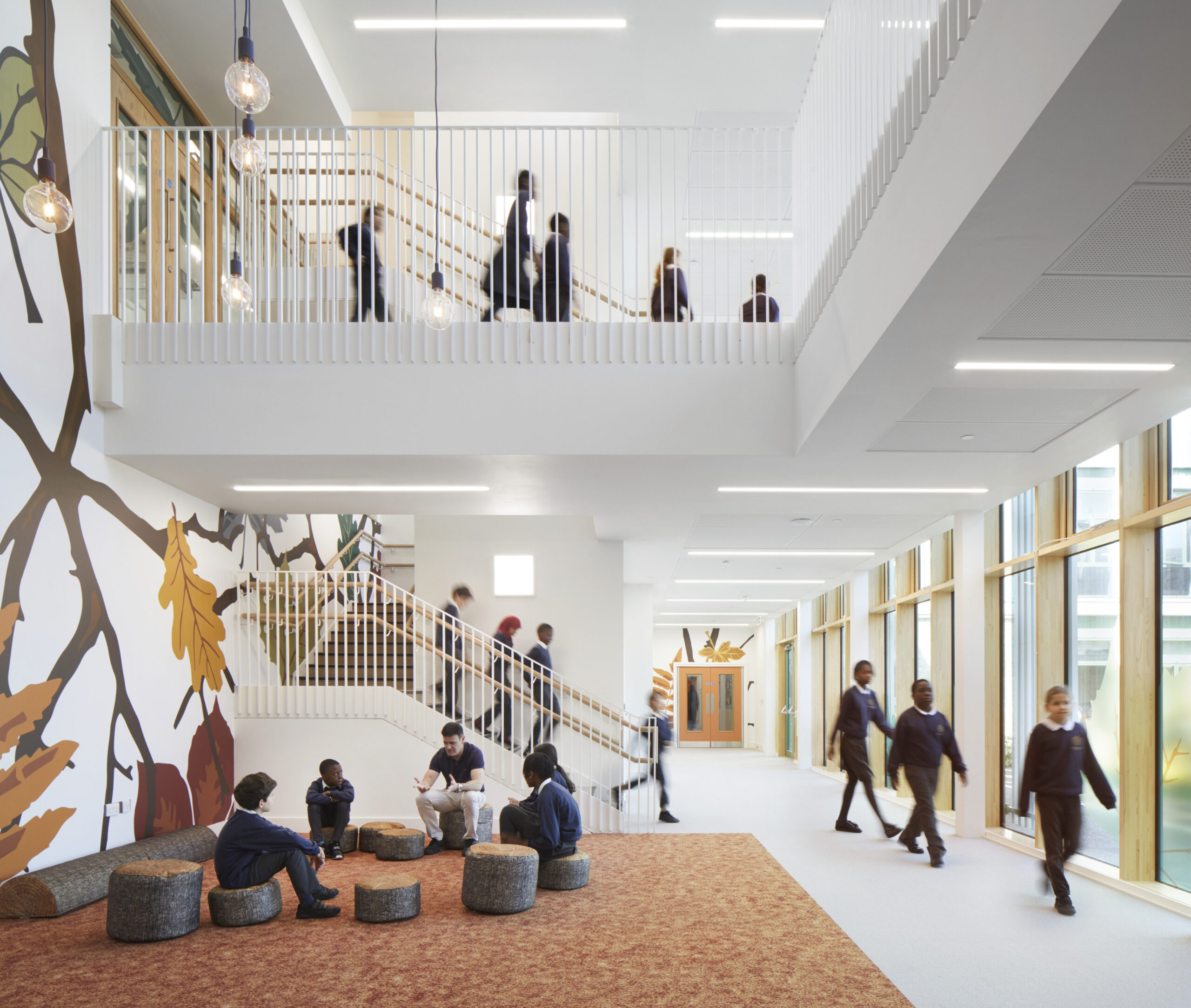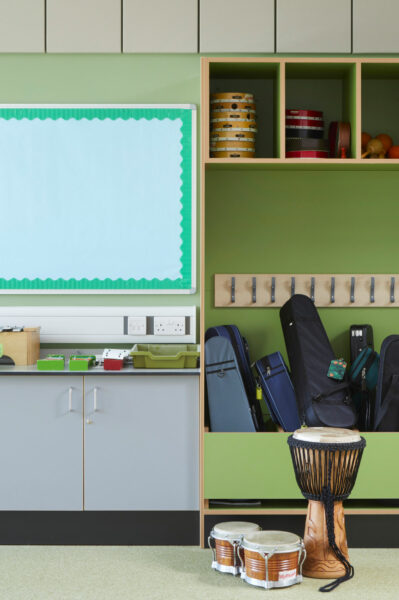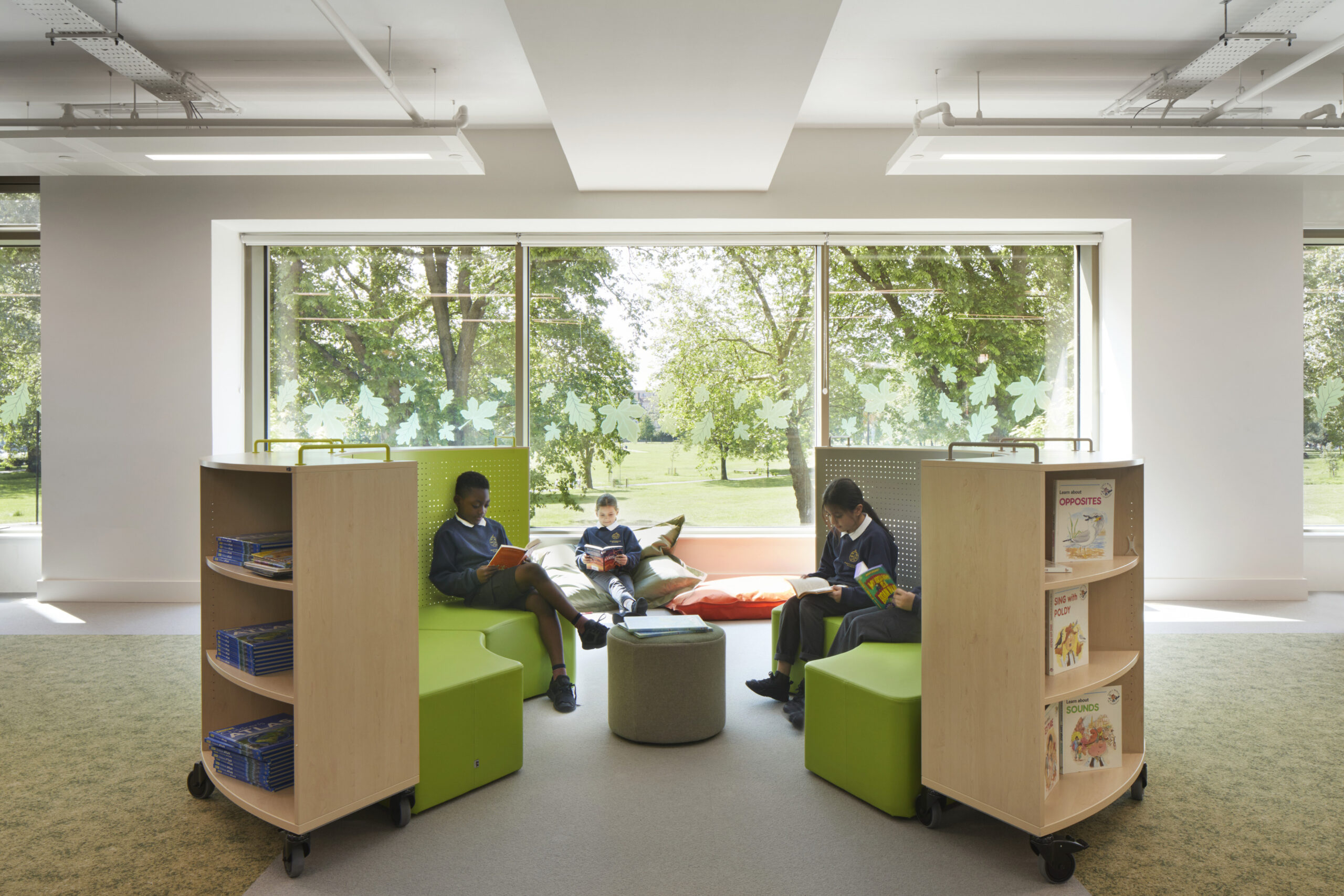 Hackney Downs park was the inspiration for the strong botanical theme across both the school and the residential spaces – evident in the school external fence and bold mural and in the sophisticated interior palette of the concierge area of the apartments.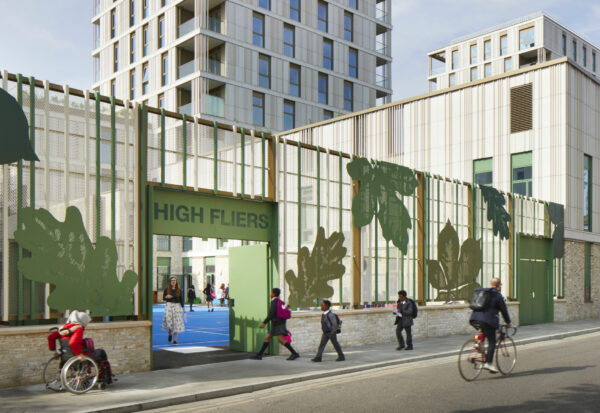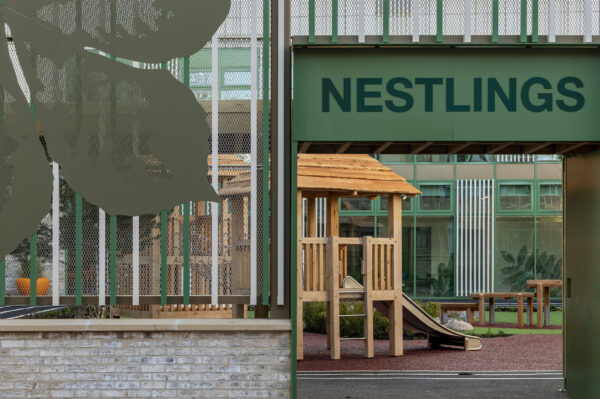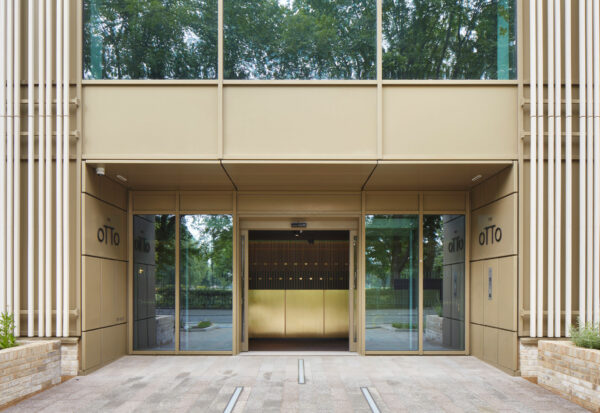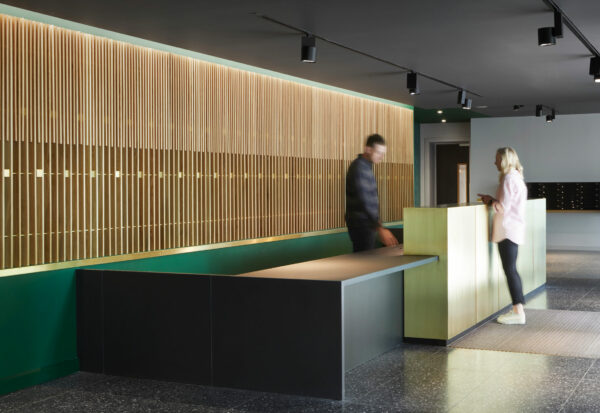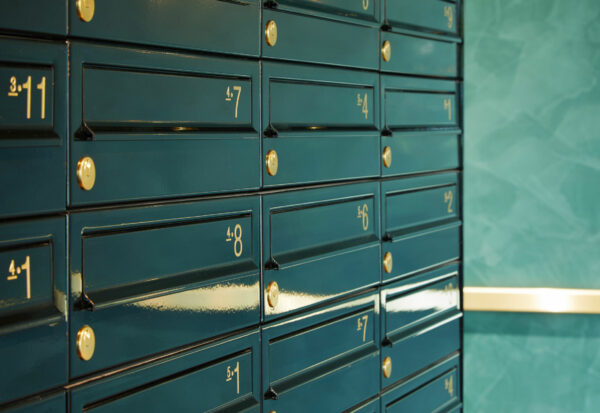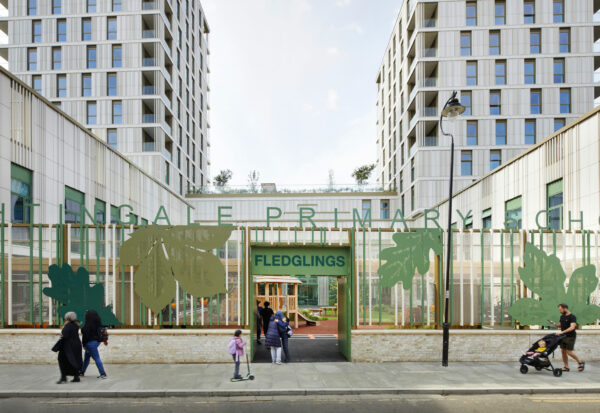 Project name: Tiger Way
Location: London UK
Service: Sustainable design, Digital design
Scope: Architecture, Interior design
Clients: London Borough of Hackney, Nightingale Primary School
Status: Complete
Completion date: 2019
Accreditation: CFSH Level 4, BREEAM Outstanding
Number of homes: < 100
Funder clients: Hackney Schools for the Future 2 Ltd, Kier Education Services Ltd, Londonewcastle, London Borough of Hackney
Main contractor: McLaren
Project quantity surveyor: Currie & Brown
Structural engineer: Keir Structures
MEP engineer: Max Fordham
Acoustic engineer: Max Fordham
BREEAM: Max Fordham
Principal designer: Currie & Brown
Planning consultant: CBRE
Landscape architects: B|D Landscape Architects
Furniture, fixtures & fittings: REDS10
Photography: Jack Hobhouse
RIBA National Award 2021 Winner
RIBA London Award 2021 Winner