Use of colour in the built environment
How can we engage with colour more meaningfully during the design process? Our research engaged leading practitioners to discuss their inspiring approaches.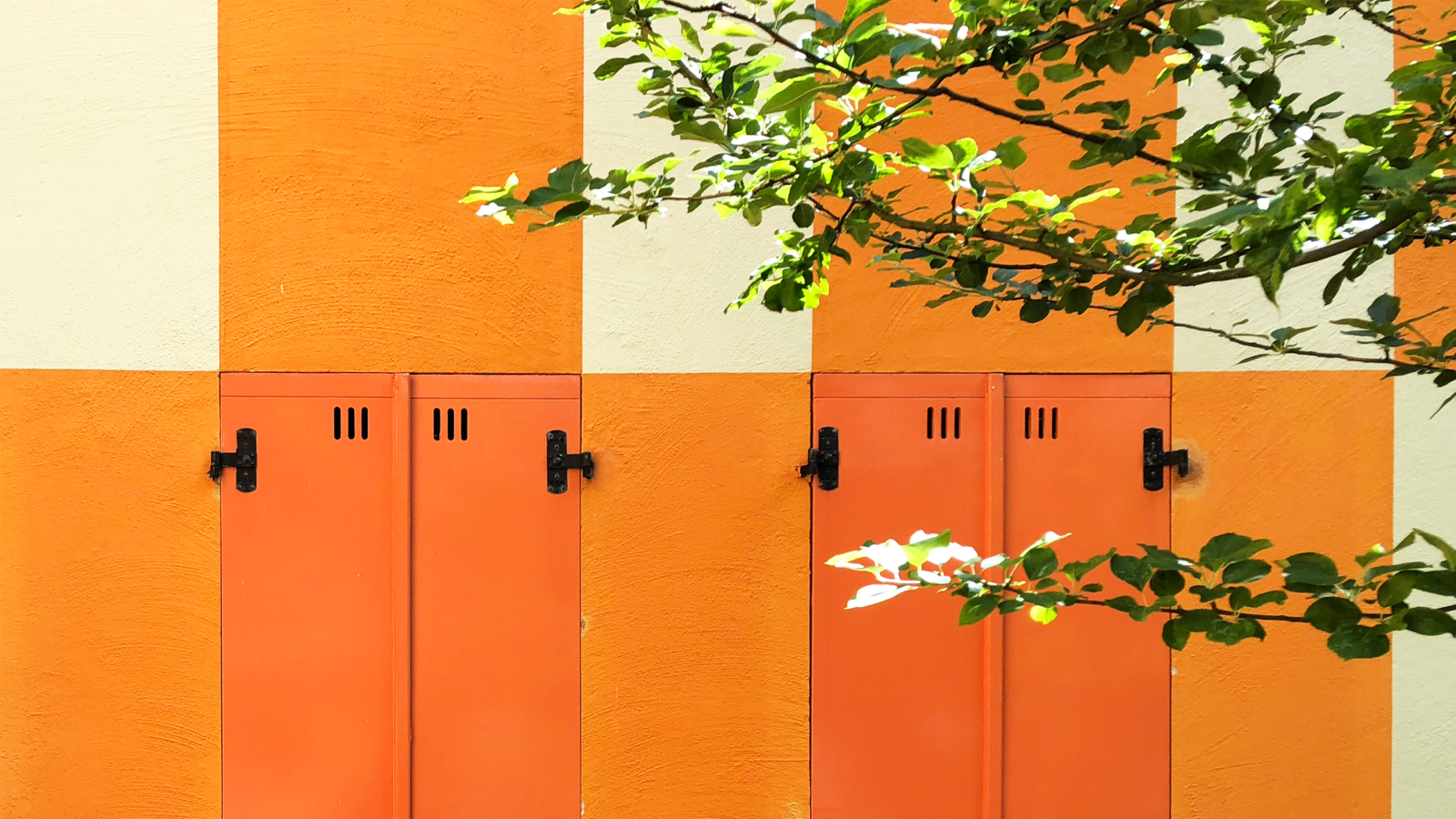 We believe that colour (as one of the formal elements of architecture) should be treated with the same reverence as form, material, texture and light, and dealt with as a design driver at the outset of a project.
We fundamentally believe that colour offers many opportunities to have a powerful emotional impact and can create a strong identity for a building.
Conversations on colour
We carried out a series of interviews with artists and architects who engage with colour in their work and have done so in hugely successful and inspiring ways, in order to exchange knowledge on the subject. These conversations have been published into a series of booklets for inspiration. Please get in touch if you'd like a copy to read!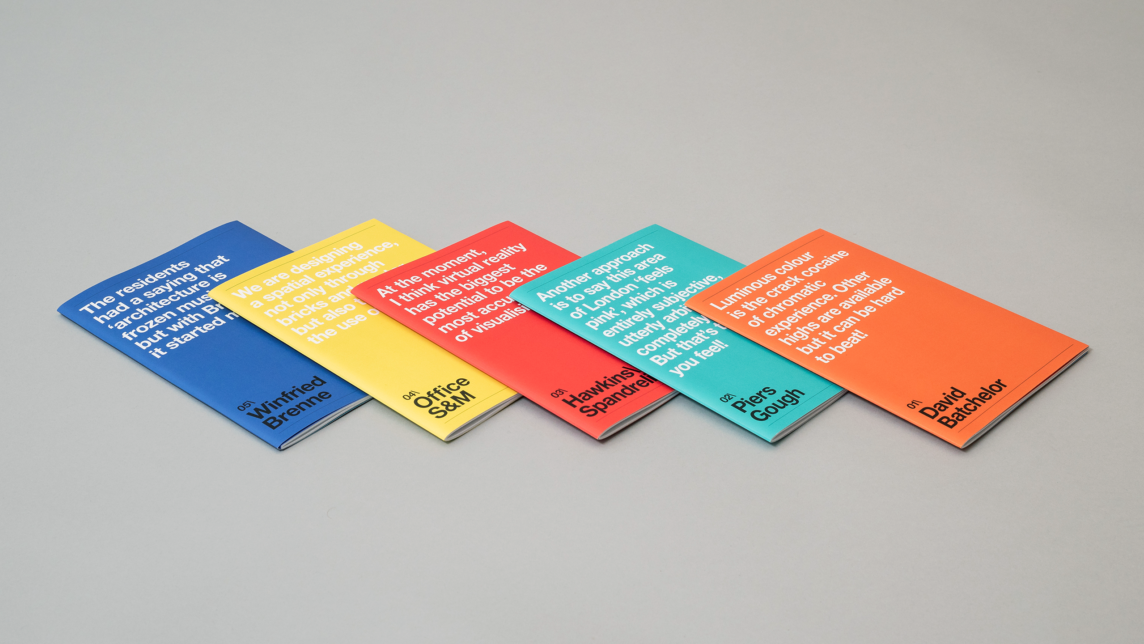 Digital tools
On East Village Plot N06, we used a digital tool known as the 'spandreliser' in order to randomly distribute colours across the facade of the two towers, and help us make decisions about colour combinations that felt right. These tools speed up the visualisation process and have given us more time to think and design.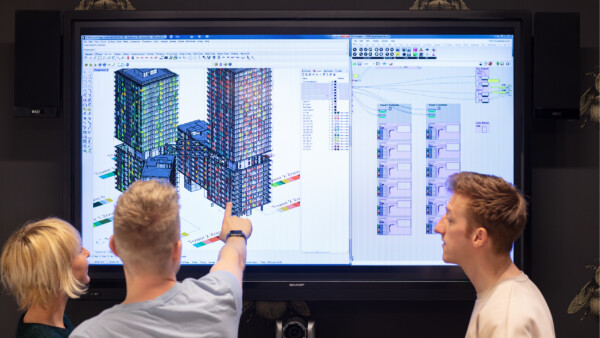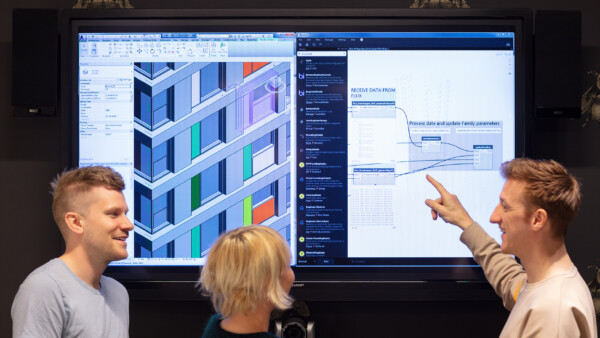 Building visits
In 2018, we visited some of the exemplar inter-war social housing estates by Berlin architect Bruno Taut, in order to understand how he uses colour to give joy and individuality to large-scale housing. This building visit was then presented back to the office for us all to learn from.
Another approach is to say this area of London 'feels pink', which is entirely subjective, utterly arbitrary and completely wilful. But that's the way you feel!
Project Summary
Project name: Use of colour in the built environment
Meet the team