Streets for the People!
The retrofitting of LA's public transit rail system in time to host the 2028 Olympic Games is encouraging Angelinos out of their cars to reclaim the streets says our local Principal Alex Anamos.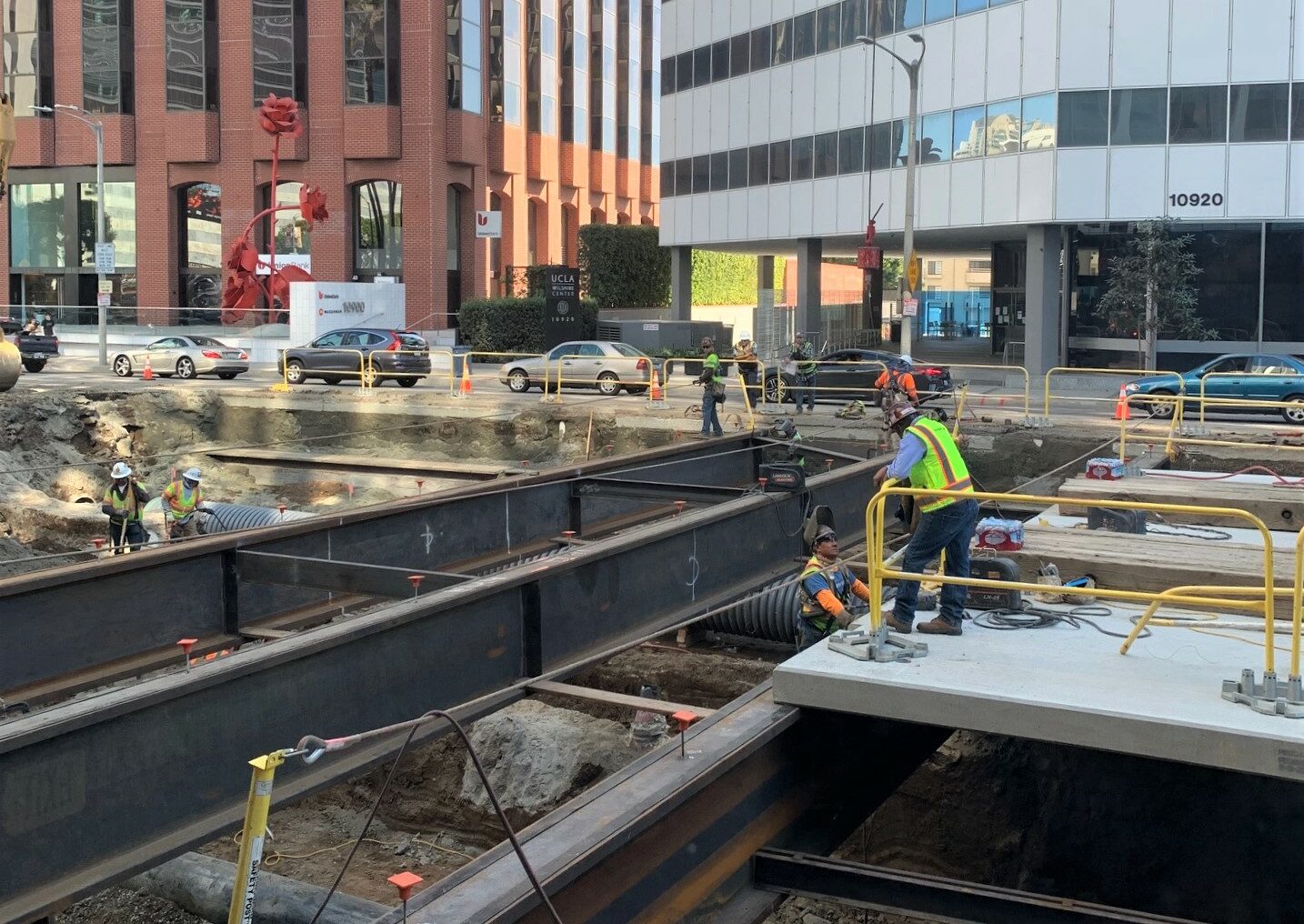 In six short years Los Angeles will host the 2028 Olympic Games. Since 2012, the city has been working feverishly to retrofit a public transit rail system into its infrastructure. Bit by bit new streetcar and subway routes with names like the Expo Line, the Crenshaw Line, the Red Line, the Gold Line and more, have "gone live" to much fanfare. The Hawkins\Brown LA office sits between the Culver City stop and the La Cienega stop on the celebrated Expo Line – which famously connects downtown to the Santa Monica coastline. It's been a game changer.
Imagine the disruption throughout the city as transit authorities burrow under major streets and intersections to create tunnels and transit stops. Up until the pandemic, commuters had to change their routes monthly in response to seemingly constant and random road closures. There is a collective sense though that the inconveniences are worth the long-range benefit. The collective discovery too has been that Los Angeles is generally not a pedestrian-friendly environment!
Transit stops increase pedestrian traffic as more citizens abandon their cars. Workers now willingly walk half-a-mile or more to get to their favorite stations. In that distance we discover that the automobile has ruled our thoroughfares for too long – and that those arteries were increasingly designed to let the beastly metal hunks go fast. It's scary walking alongside fast-moving traffic or crossing busy streets here.
Luckily, we're fixing that. The new "People Streets" movement and the 2025 Mobility Plan reclaims traffic lanes to create bike paths and "parklets". Infill or replacement developments on dense urban sites are required to create much wider sidewalks and are heavily rewarded for designs that create plazas and public space. All new urban mixed-used projects must address the street with commercial activity or community uses. Given the torrent of construction on the westside – I'm delighted to report that the measures are having noticeable impact. Angelenos are demanding a better city and have empowered our planning officials to legislate best practices in urban design.