Hawkins\Brown celebrates Pride!
In celebration of Pride in June, Hawkins\Brown handed our social media channels and internal communications over to HB\LGBT+ – an advocacy group and network for LGBT+ people at Hawkins\Brown.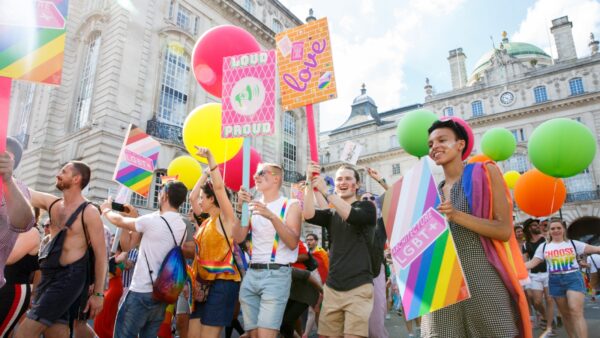 Comprised of a community of staff, LGBT+ people and allies, the group is passionate about creating a culture that is open and inclusive (without exception) and maintaining an environment where everyone feels safe and supported to be themselves at work.
HB\LGBT+ partnered with other employee voice groups to share content with staff and Hawkins\Brown Instagram followers, including six Pride-inspired Spotify playlists (available to listen here) and five 'Watch, Listen, Read' recommendations on Instagram.
HB\LGBT+ also teamed up with the Design Exchange to create a Pride-inspired podcast for staff around queer spaces, while also launching the LGBT+ FAQ section on the Hawkins\Brown intranet. The FAQs intend to promote allyship and create a safe and respectful channel for sharing helpful and informed resources.
Though Pride 2021 has drawn to a close, HB\LGBT+ continues to celebrate and provide a platform for LGBT+ people in our industry. In the coming months, we hope to grow links with other LGBT+ groups in our industry, partner with the HB\BAME advocacy group to host a virtual event for staff on the topic of intersectionality, and continue to contribute to the Hawkins\Brown Equality, Diversity, and Inclusivity agenda through the ED&I employee voice group.