Hawkins\Brown Studio North team tackle a 'Quaran-team' relay to raise funds for local charity
The 32-strong team collectively walked, ran and cycled 377 miles over the weekend of 23-24 May in support of Mustard Tree.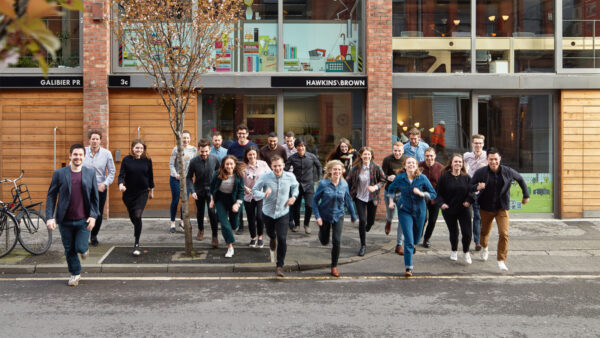 Mustard Tree is a Manchester-based charity addressing the causes and consequences of poverty and homelessness. They help people change their lives, secure better accommodation and economic wellbeing through providing access to health services as well as offering friendship, a sense of community and something meaningful to do. The fundraising relay recognises Mustard Tree's extraordinary efforts in meeting soaring demand due to these challenging times.
The 32-strong team working remotely across Manchester and the North West covered the miles with make-shift batons which included some very creative options. From James' glitter covered creation, a decorated carrot and even a well earned kebab!
Thank you so much to all who donated and supported Hawkins\Brown Studio North and Mustard Tree in the charity relay. The team achieved an incredible result, and beat the 250 mile target and their fundraising target. In just two days of running, walking and cycling they reached an eye-watering 377 miles!
Between the relay-ers there were lots of firsts, fast runs and personal achievements and it was great to come together as a studio again which we hope to do in person in the not too distant future!