Nyugati Railway Station
A new breathing space in the city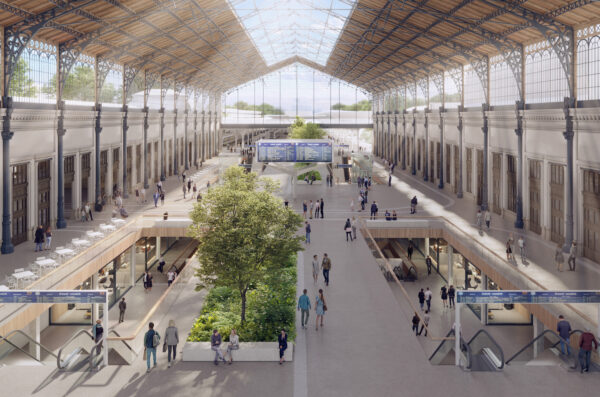 Our competition entry for the renewal of Nyugati, shows how thinking beyond the station can help solve larger-scale urban issues, stitch communities together and make better use of public space.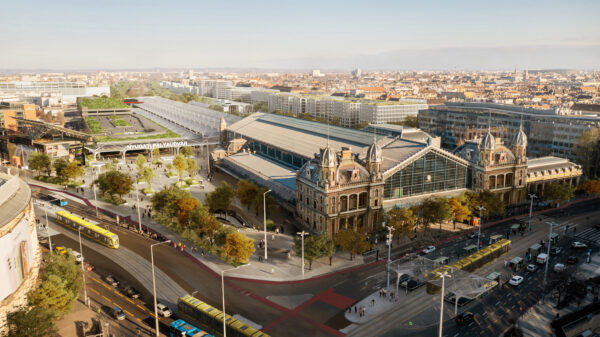 Built in 1875 by the Eiffel Company, Nyugati Station is Hungary's busiest railway station, receiving suburban, long-distance and international trains. At the time of the competition, it was operating at maximum capacity: for a city aspiring to become more liveable and sustainable, transforming one of its key transport hubs was crucial.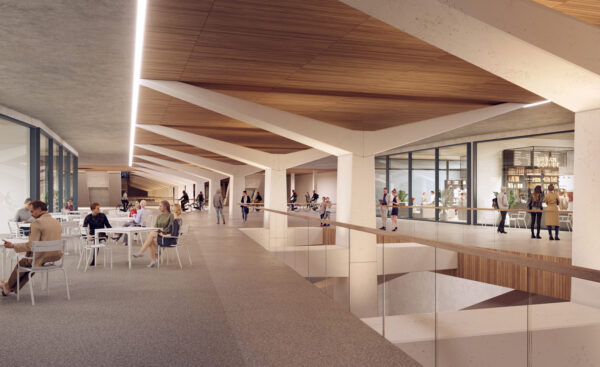 Nyugati station always had the 'wow factor'. Historically, passengers arriving in Budapest would step off the train into the beautiful, ornate Eiffel Hall, with its grand pitched roof and amazing structural details. But later trains terminated outside and underneath the Hall in many directions, and the experience was lost.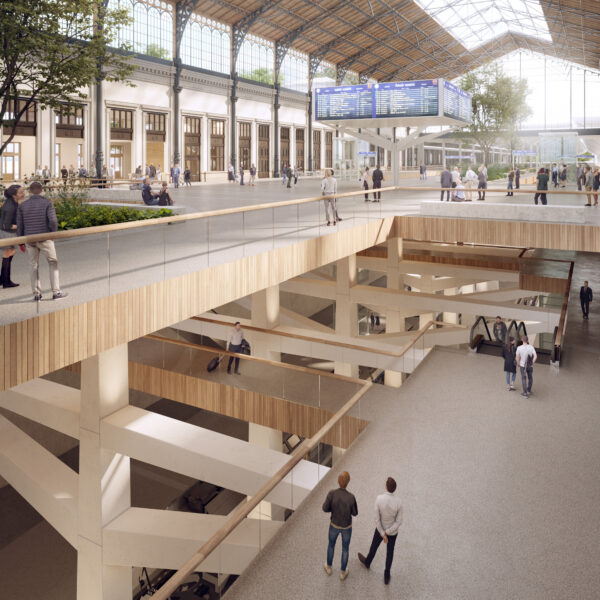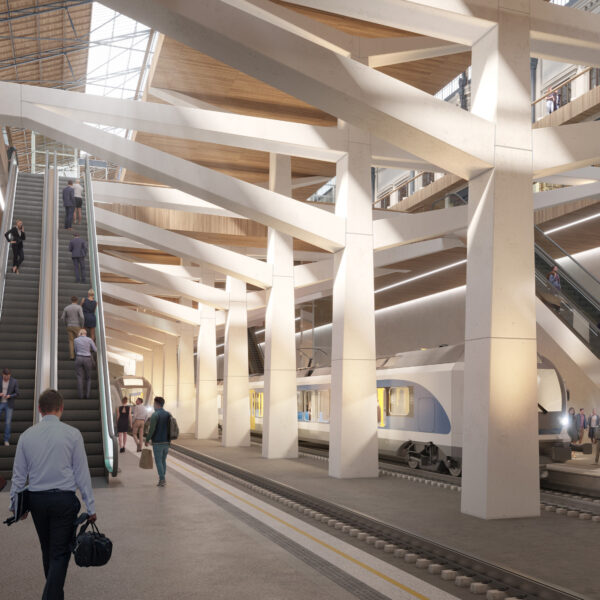 Our proposed design takes the old footprint at the Eiffel Hall, where the trains used to be, and creates generous openings to the underpass level. In this enticing middle ground, visitors can experience the contrast between the historic pitched space above and the contemporary one below.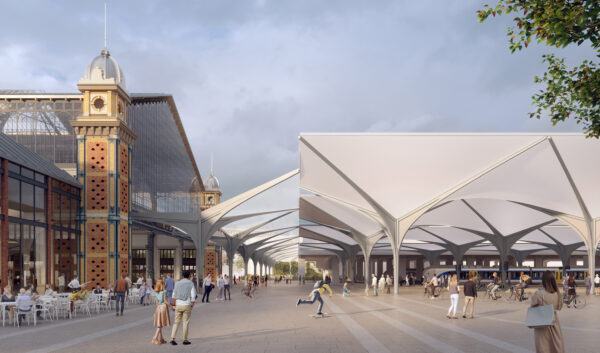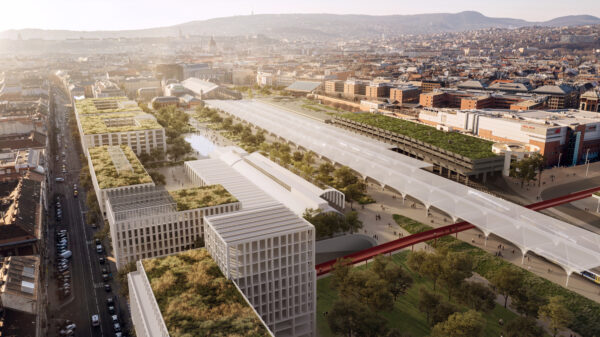 The modern new, surface station subtly compliments the Eiffel Hall, and is designed to frame the view, creating a sense of drama as you approach. It takes its cue from the details found in the Eiffel Hall, like the roof glazing strips, intricate brackets, and structural bracing. Each row increases in height along the platforms, letting in natural light at the 'pitched' open ends. The tallest canopy above the international platform opens the space to the Linear Park, blurring the boundary between the two.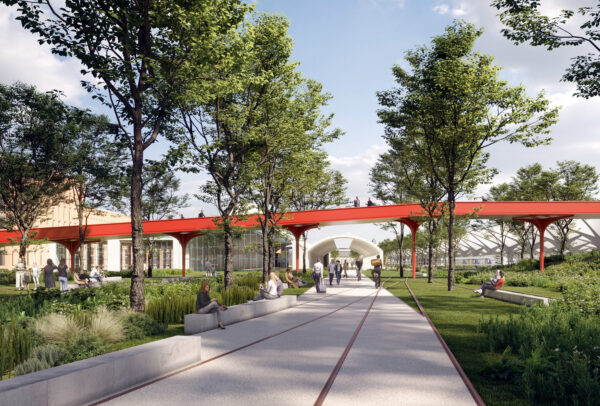 By replacing the Ferdinand bridge with a vehicular tunnel weaving under the surface station and between the underground station box, much of the noise and visual obstruction is removed, enabling the creation of an uninterrupted public park, which runs the entire length of the site, encouraging active travel and social interaction.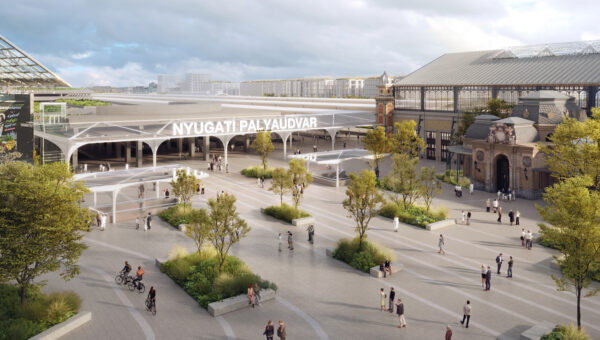 Project name: Nyugati Railway Station
Location: Budapest, Hungary
Scope: Architecture, Urban design
Status: Complete
Completion date: 2021
Architect: PLANT Atelier Peter Kis
Urban design and landscaping: OKRA Landscape Architects
Transport consultants: Momentum
MEP: Atelier Ten
Structural engineers: AKT2
Quantity surveyor: Mace