Industry and the City
What is the future of industrial land in urban centres? The &\also thinktank and urban design studio combined to provide solutions at the architectural, urban and policy scales.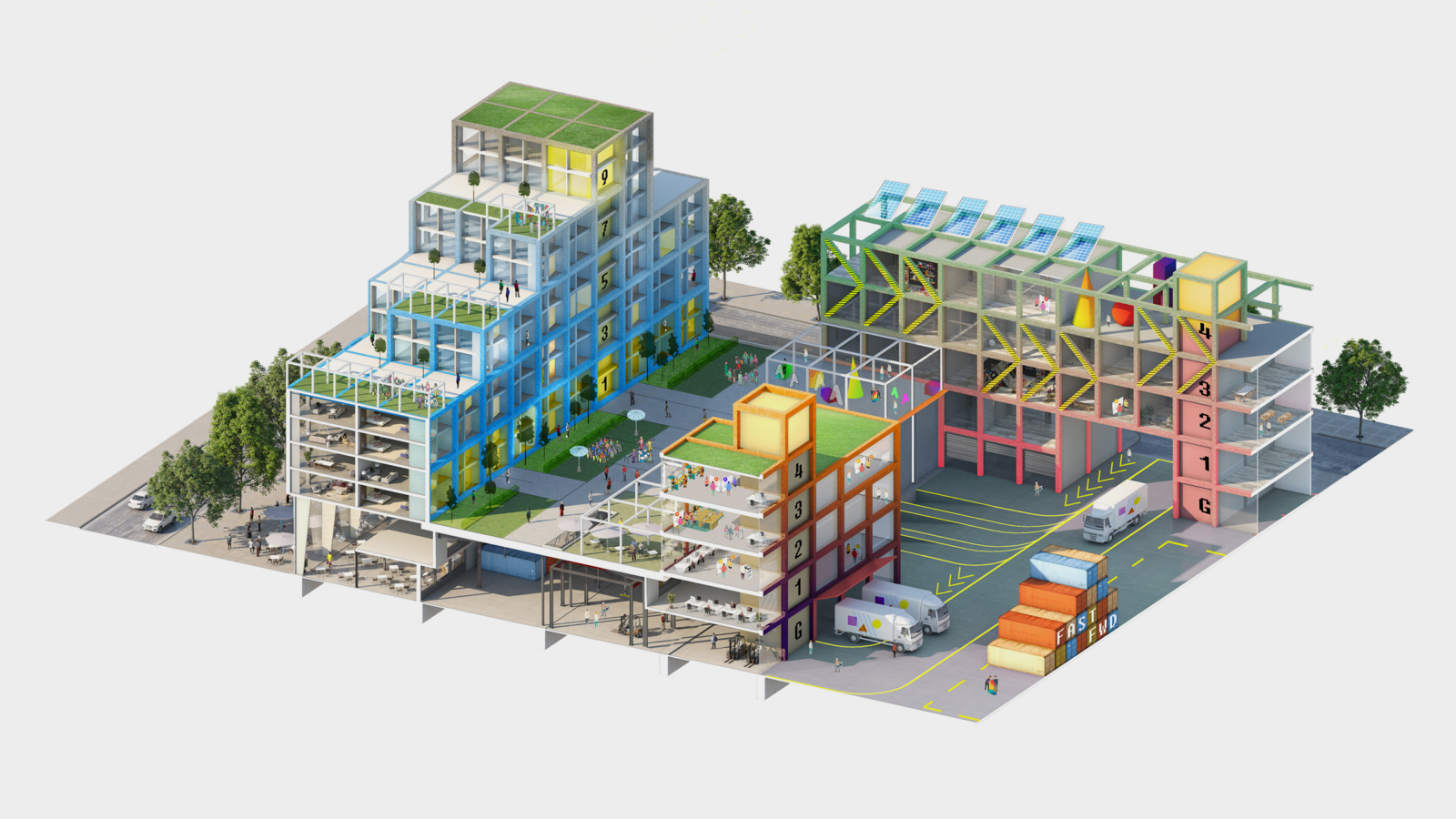 Industry is changing the city. As the way the city makes, moves and processes things changes, London's industry is transforming.
The city is changing industry. London's housing shortage is fuelling the release of industrial land. Now that the policy brakes are back on, industrial land will be re-integrated into the city fabric.
Our research explored the breadth of intervention from building to borough scales, stopping off at what was formerly know as the industrial estate. Our research has formed and informed part of local authority commissions exploring the future of industrial land, and our Fast>Fwd building proposal suggests that residential/logistics mixed use buildings are just a matter of smart masterplanning.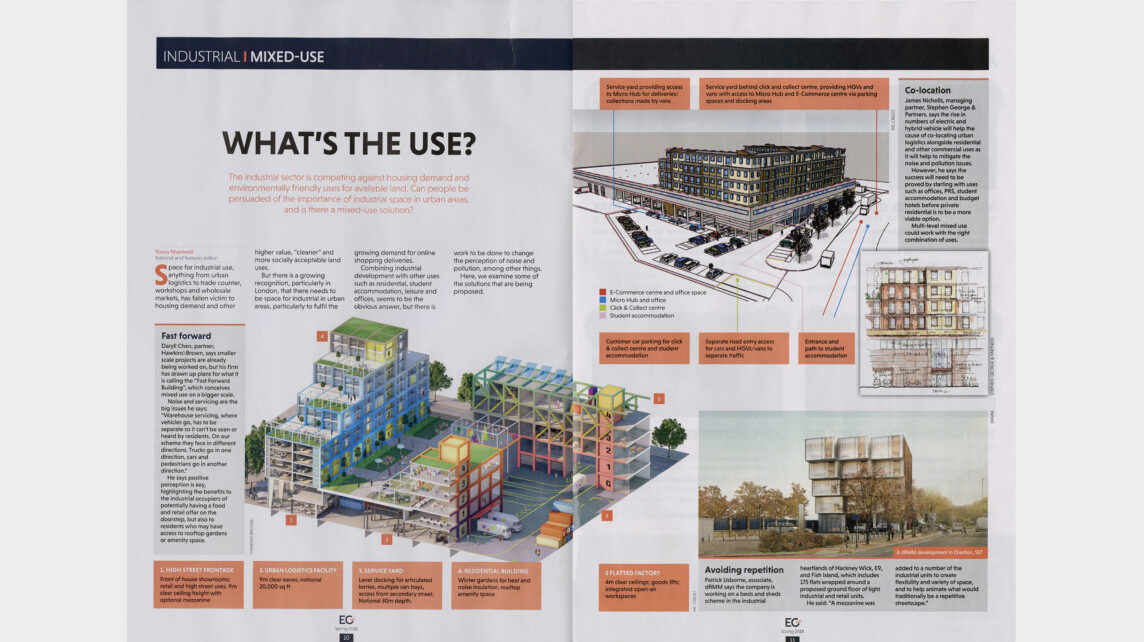 Project Summary
Project name: Industry and the City
Sector: Workplace
Meet the team