H\B:ERT wins AJ100 Best Use of Technology award
The latest iteration of our emission reduction tool, developed in-house, measures the whole-life carbon output of a project to help architects make key carbon decisions at early design stage when the largest carbon reductions can be made.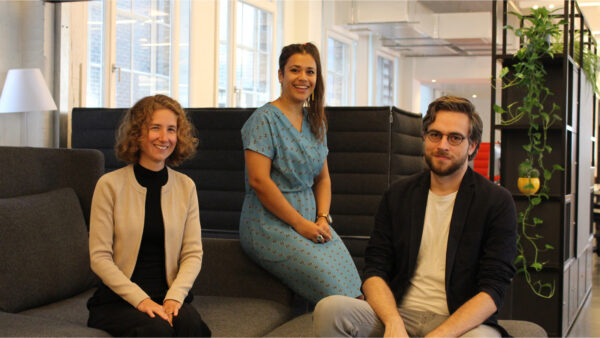 The Architects' Journal has today announced the Hawkins\Brown Emission Reduction Tool (H\B:ERT) as the winner of this year's AJ100 Best Use of Technology award. During an online acceptance speech at the AJ100 Digital Festival, the team behind its latest development – Louisa Bowles, Jake Attwood-Harris, Raheela Khan-Fitzgerald and Ben Robinson – each spoke of the climate emergency and the importance of developing a digital tool that enables architects to quickly understand the carbon impact of their designs.
The Revit-based plugin's continued evolution stems from our belief that zero carbon should not just be about operational carbon; we should be measuring the embodied and whole-life cycle of the building.
In the latest version of H\B:ERT, the data from the splash screen allows us to produce a carbon league table of our live projects. The first step has been looking at one or two design decisions that could produce big reductions in carbon emissions. The next stage will be looking holistically at the entire emissions figure, understanding how the scale of project impacts it, and to encourage involving the whole design team in the decision-making process.
H\B:ERT was developed in collaboration with the UCL Institute for Environmental Design and Engineering (IEDE) and Dr Yair Schwartz, Research Associate at The Bartlett, UCL. While the most recent version of H\B:ERT is not currently available online, the original version is still free to download from this page.
I'm glad to see the climate emergency being highlighted at the AJ100, but it's also a reminder of how much more we need to do – to achieve Net Zero targets, all buildings we are designing now need to be Net Zero.