UCLan Student Centre and University Square
A space dedicated to students, socialising, and studying
The new Student Centre creates a dramatic 'front door' between the university and the city, firmly establishing the campus within the city centre.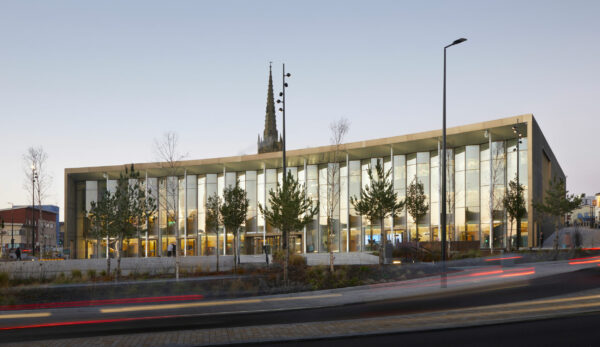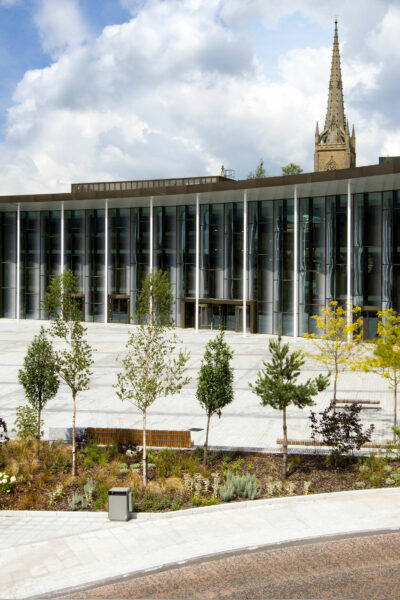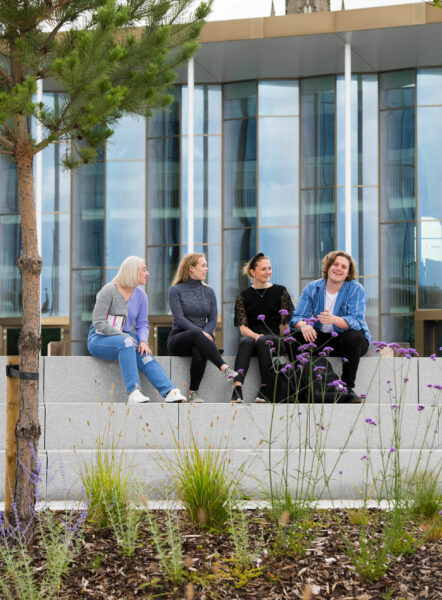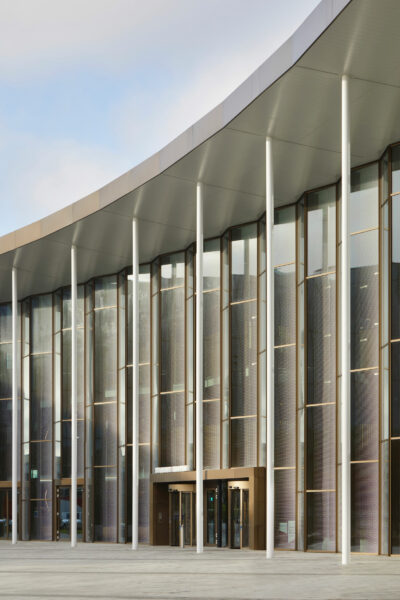 Offering a range of different and flexible spaces, the new Student Centre is designed to feel like a student space rather than a departmental space.
Invoking a sense of student 'ownership', the various spaces – from vibrant social areas to quiet study spots – have been designed to facilitate social interaction, collaboration and learning.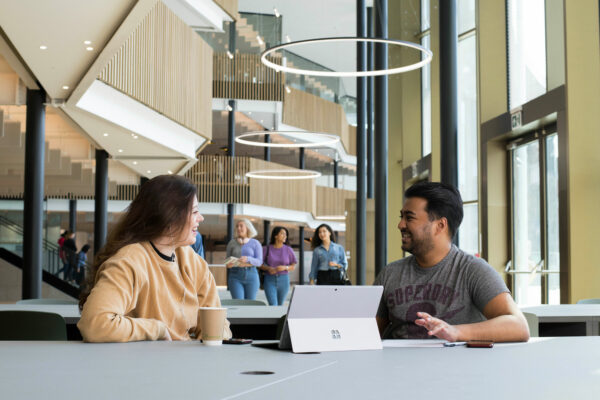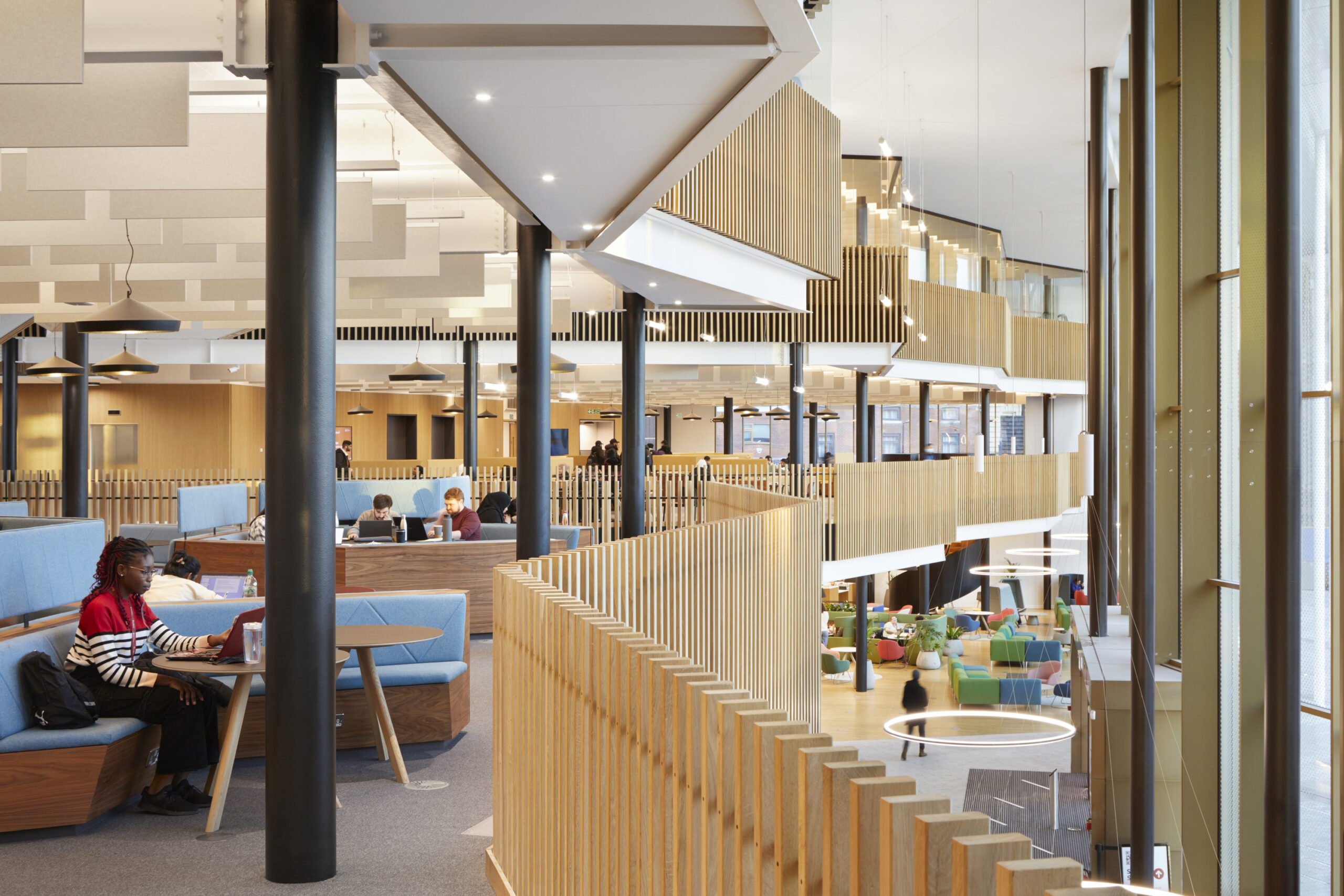 The curving façade of the new building embraces the public square. A high colonnade offers visitors and passers-by shade and shelter, drawing the square into the building and allowing a welcome transition between inside and out.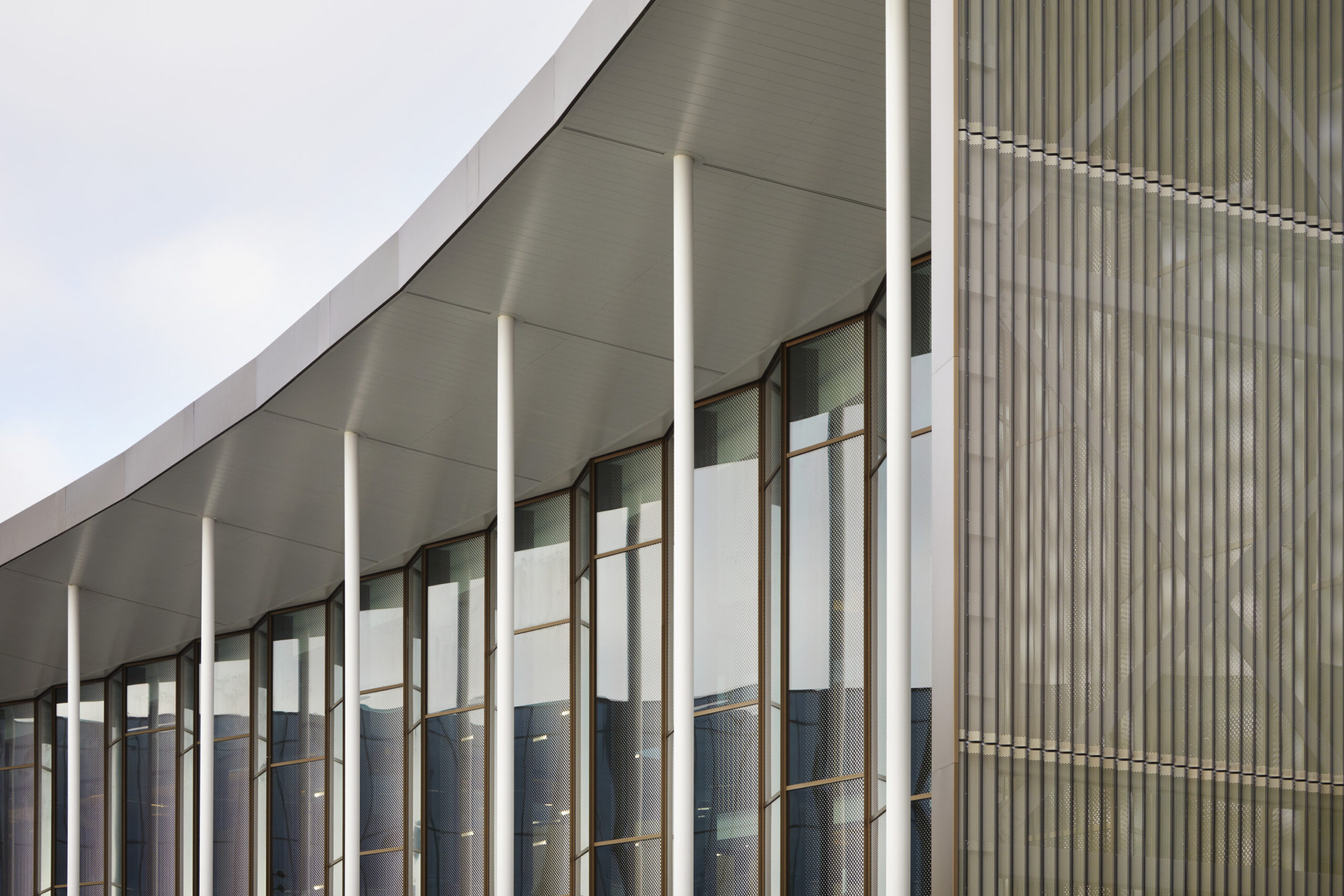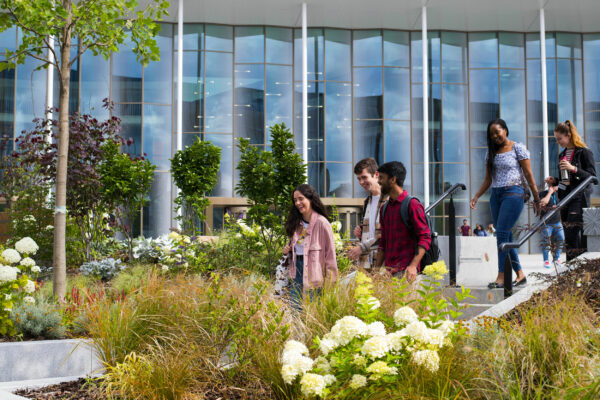 This open space continues inside the building, with a full-height atrium forming the social heart of the Student Centre – a space that can be used for informal performances, talks or events.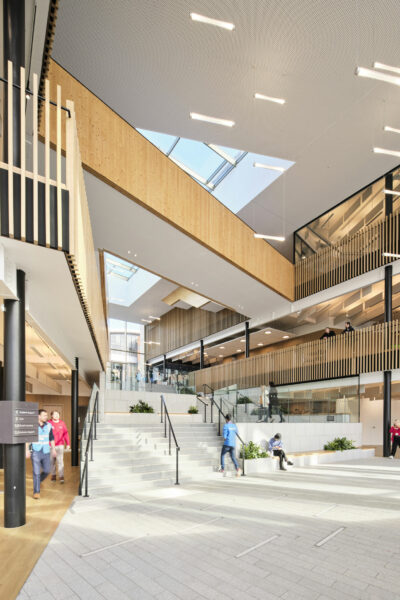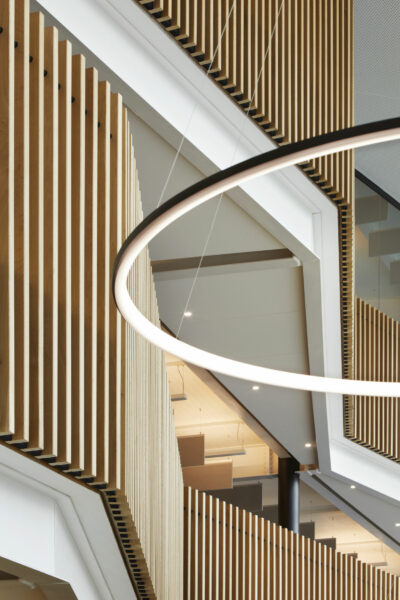 Taking inspiration from both Preston's textile industry heritage and its future in aerospace and electronics, the design features references to the idea of filaments, circuit routes, and threads, which act as an analogy to the path that a student takes through life and learning at university.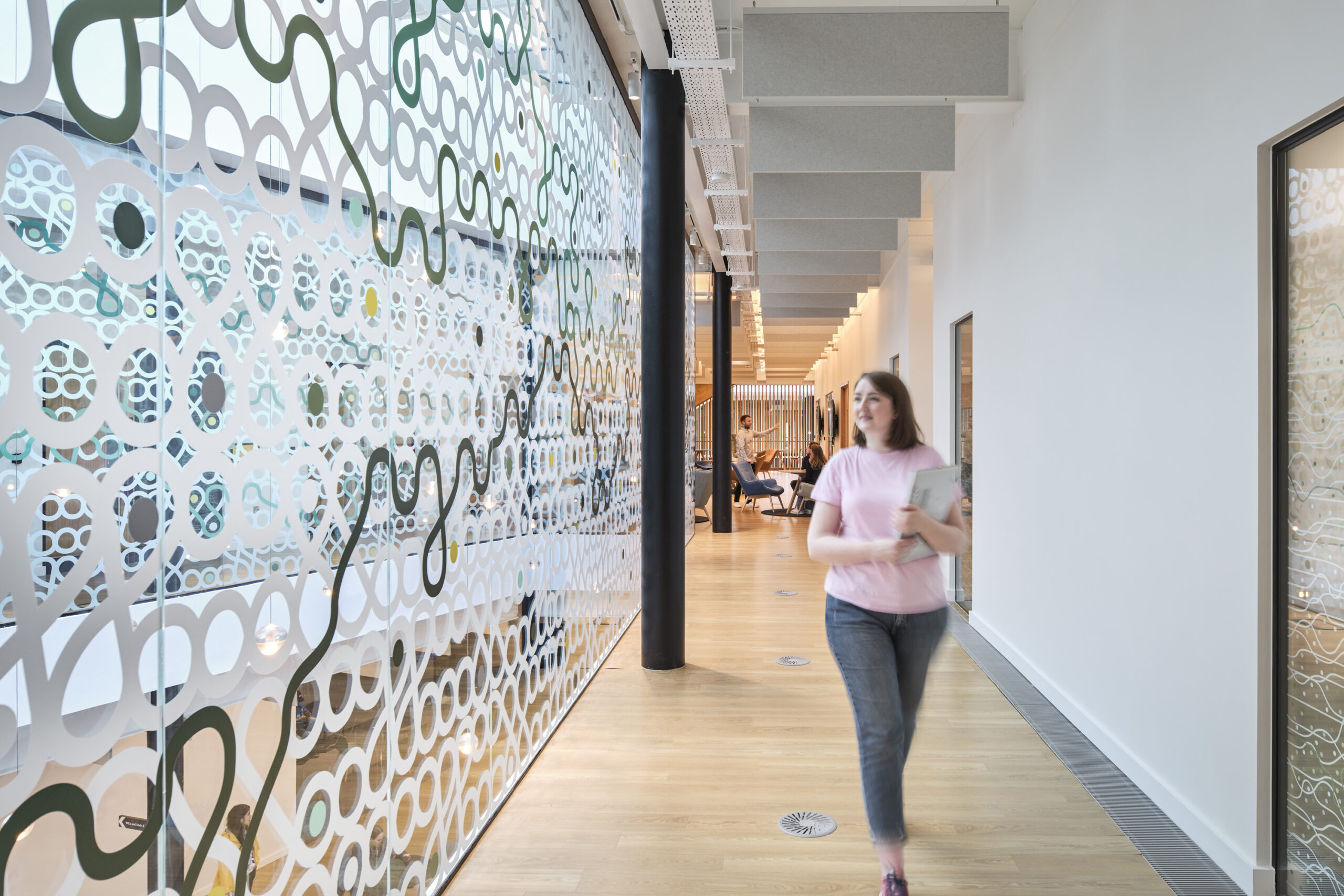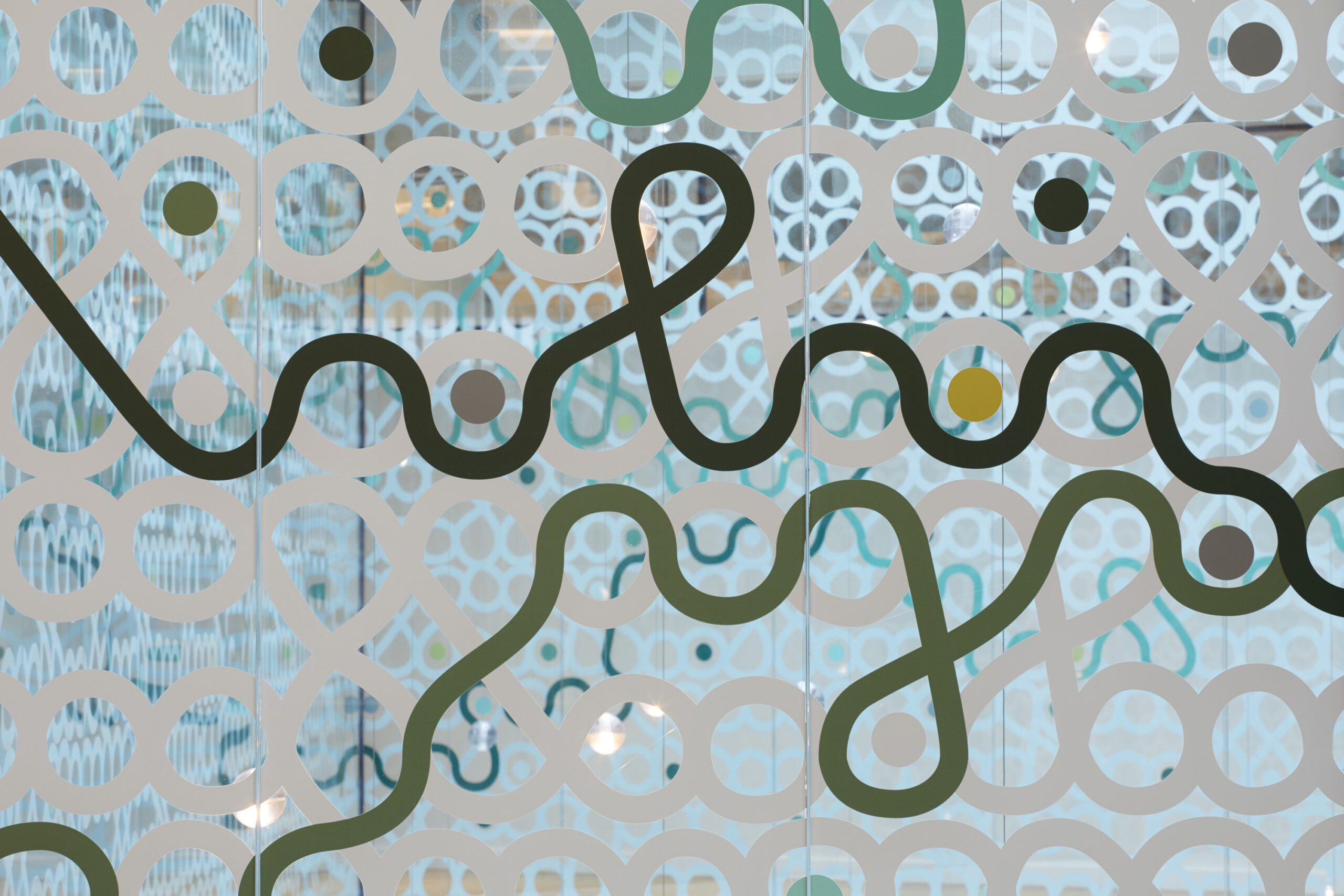 The threads are used in the landscape as illuminated elements, drawing people toward the entrance of the building, while the stepped central space of the building is a confluence through which the threads are guided, emerging in St Peter's Square and continuing as a landscape element through the University.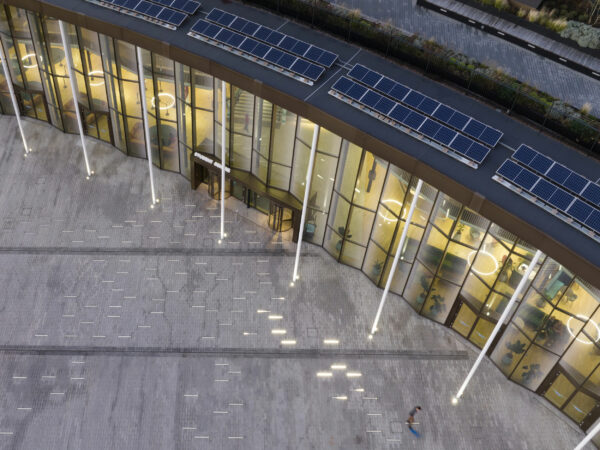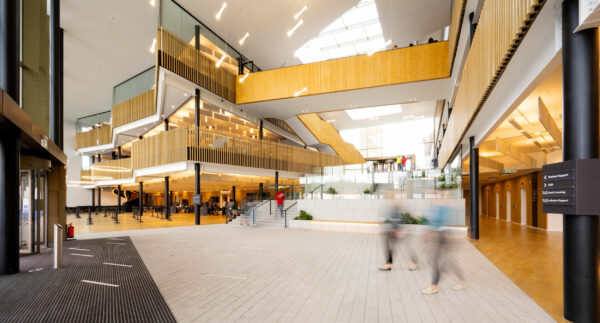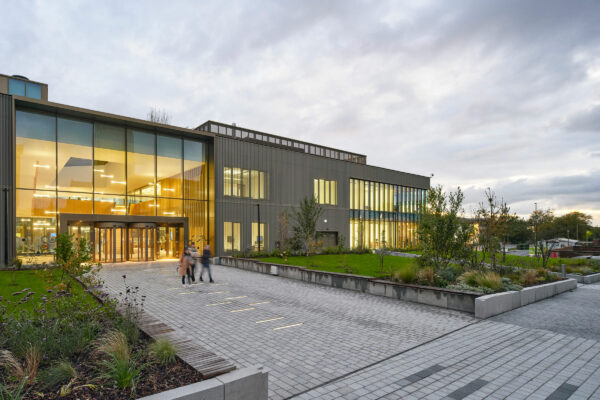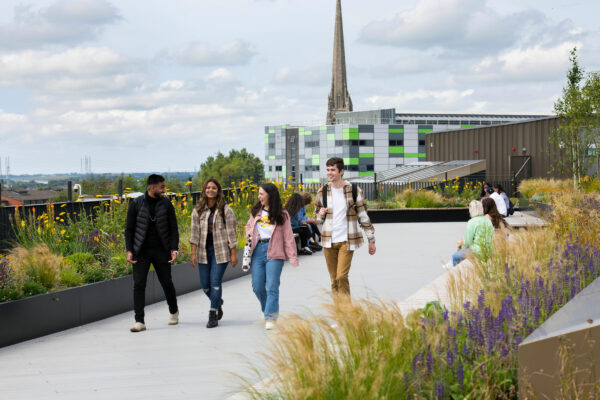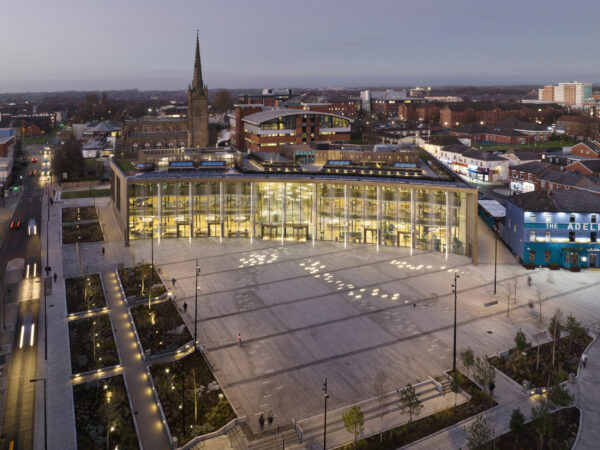 Project name: UCLan Student Centre and University Square
Location: Preston, UK
Service: Sustainable design, Digital design
Value: £50M – £100M
Scope: Architecture, Interior design
Clients: University of Central Lancashire
Status: Complete
Completion date: 2021
Accreditation: BREEAM Excellent, EPC A
Multidisciplinary engineer: BDP
Landscape architect: Plincke
Lighting art design: Jason Bruges Studio
Project manager & cost consultancy: AECOM
Photography: Jack Hobhouse, Adrian Lambert
Video: Jack Hobhouse
RIBA Regional Award 2023 Winner
RTPI Awards (North West) 2023 Planning Excellence - Winner