Tileyard North at Rutland Mills
A hive of creativity
A complex of Grade II listed mill buildings in Wakefield is being transformed into Tileyard North – a 135,000 sq ft creative industries hub, the UK's largest outside London.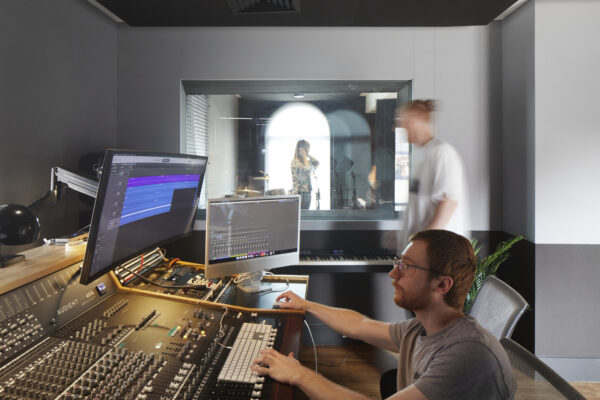 Rutland Mills is the final piece in a ten-acre regeneration masterplan that is breathing new life into Wakefield's riverside. The plan converts the space into a mixed-use, inclusive, creative, and cultural cluster with world-class facilities. The project is being delivered over two phases, the first of which completed in December 2022.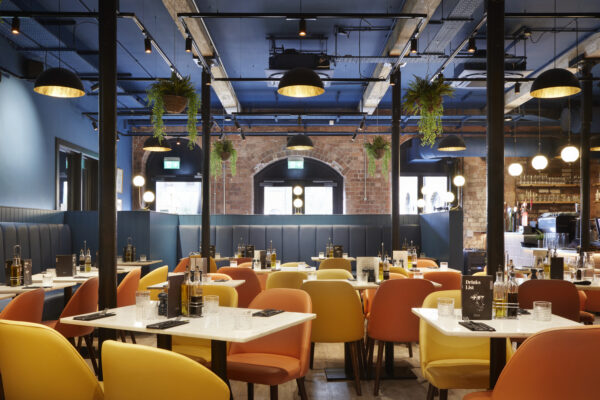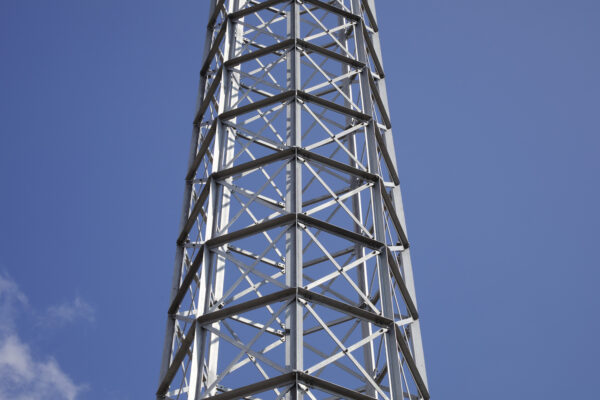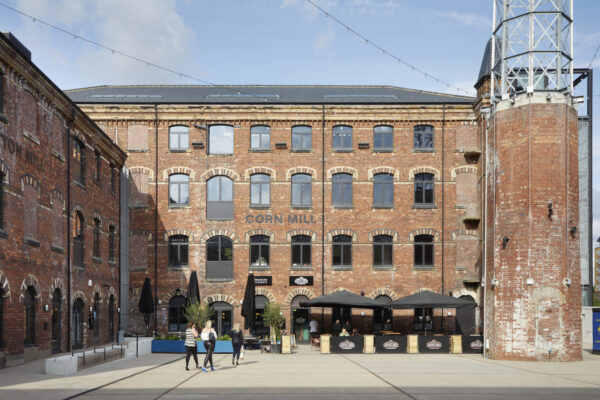 Phase 1 of Tileyard North includes four buildings and a significant public realm offer in the form of a new central courtyard. The buildings provide approximately 60,000 sqft  for a number of uses, including workspace, education, a multi-use event space, a bistro café and gin bar.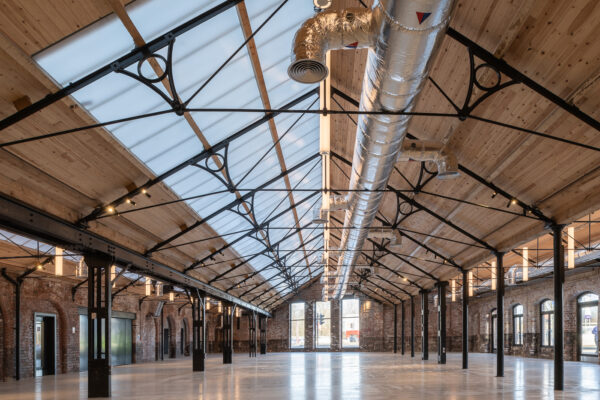 The new central courtyard allows for breakout activity at the ground floor, as well as providing the opportunity for large scale events, such as music and food and drink festivals.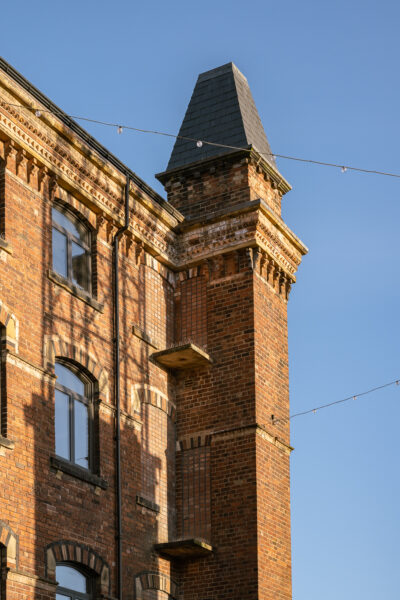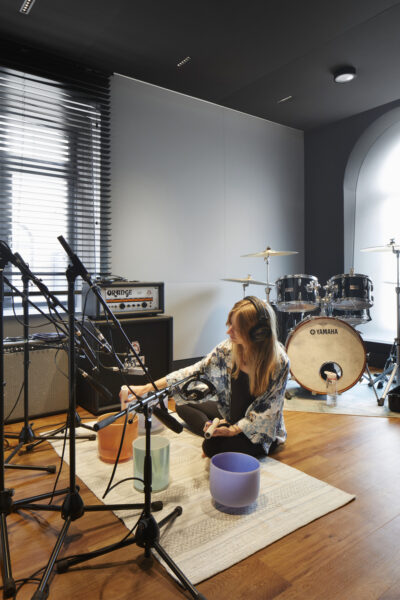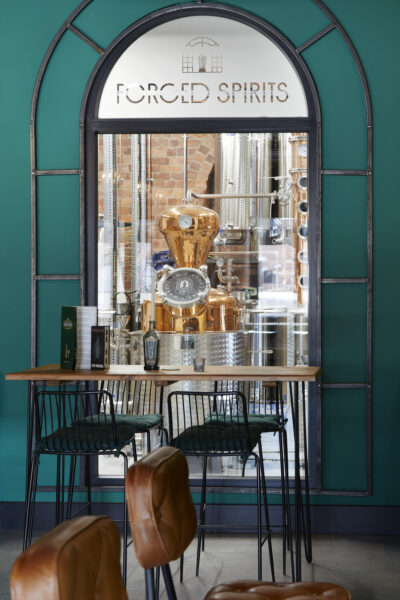 This state-of-the-art creative hub will firmly put Wakefield on the map.
The complex of nineteenth century buildings had been derelict for 20 years, and many of the spaces had deteriorated significantly. However, we have managed to retain over 80% of the original building fabric, carefully repairing and re-purposing each space.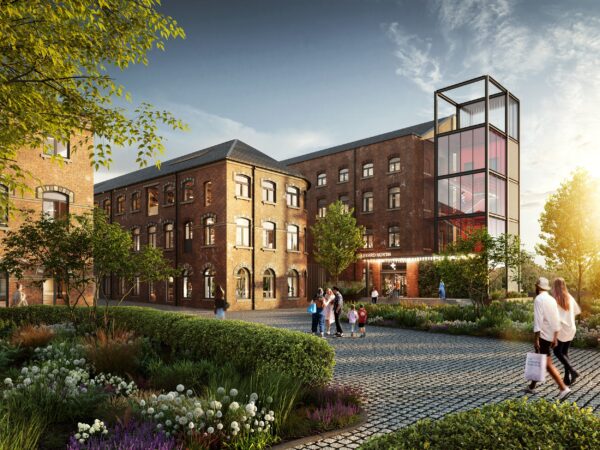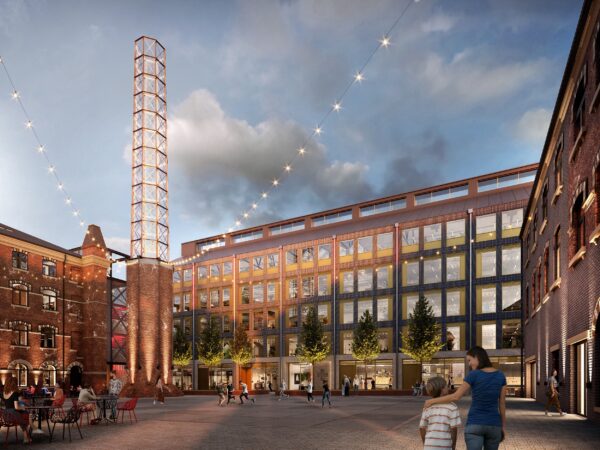 Phase 2 of Tileyard North includes a further three buildings, including a new building and the completion of the full public realm offer.
Starting on site in 2023 and completing in 2024, this phase will include complimentary uses including a hotel, Grade A workspace, and a restaurant which will benefit from a riverside pier for outdoor dining overlooking the River Calder.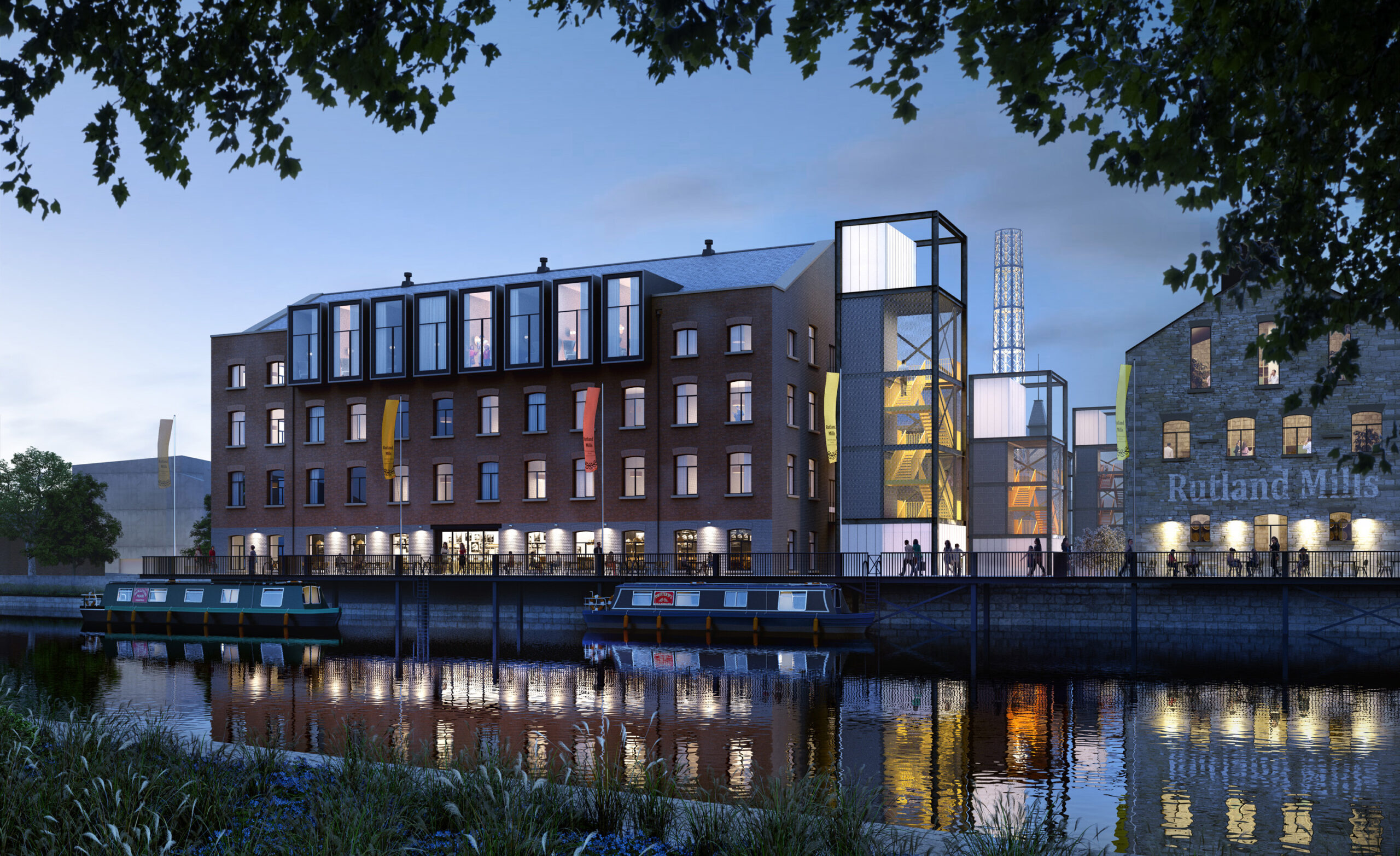 We are very excited to be chosen as the developer for the regeneration of Rutland Mills and to work alongside both Wakefield Council and The Hepworth Wakefield in turning these unique buildings into a modern-day creative hub that will complement the world class facilities of The Hepworth.
Project name: Tileyard North at Rutland Mills
Location: Wakefield, UK
Scope: Architecture, Masterplanning
Clients: City & Provincial Properties Investments Ltd
Status: Live
Structural & civil: Civic Engineers
Planning: CMA Planning
Project Managers: Opera
Heritage: Turley
M&E: TB&A
Landscape: re-form landscape architecture
Principal designers: Vey Associates
Fire engineer: OFR