The Bob Champion Education & Research Building
A benchmark building for a pioneering research park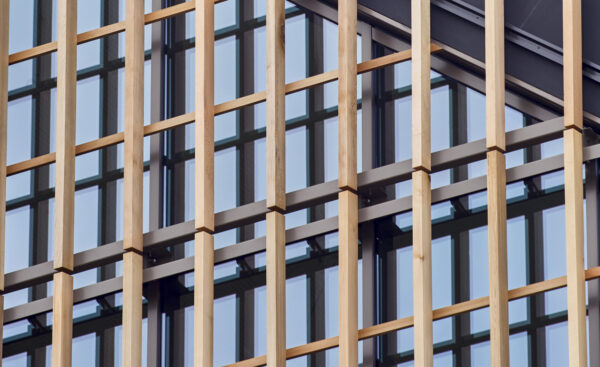 In partnership with the Norfolk and Norwich University Hospitals NHS Foundation Trust, the building brings together clinicians, academics, researchers, and medical students, at undergraduate and postgraduate level, setting the tone for development in Norwich Research Park.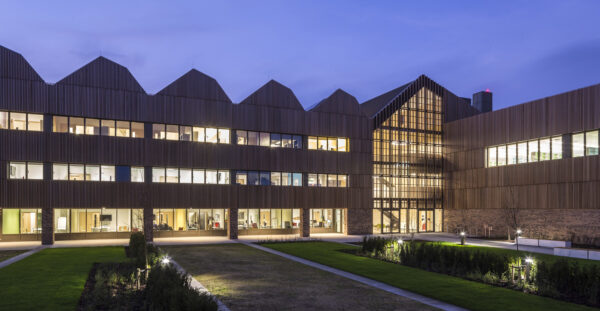 The building is split organizationally and physically. One wing is dedicated to laboratory research into ways of improving patient care, along with a 200-seat lecture theatre. Here you'll also find a unique biobank facility to store DNA and tissue samples.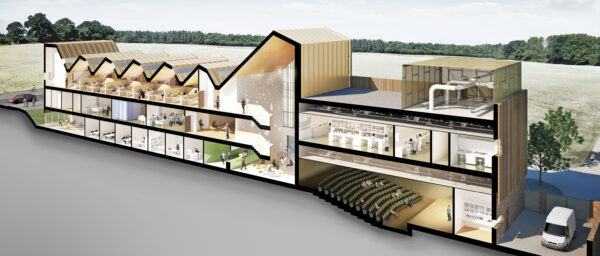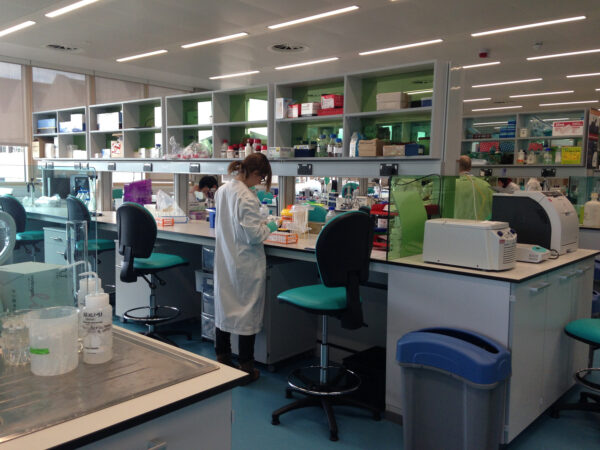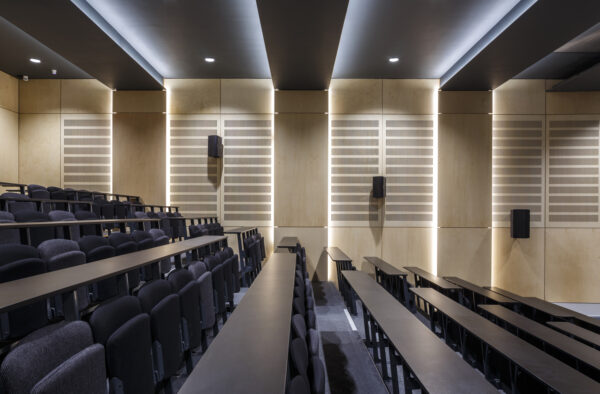 The other wing provides clinical teaching and learning spaces including simulated hospital settings for the University's medical school.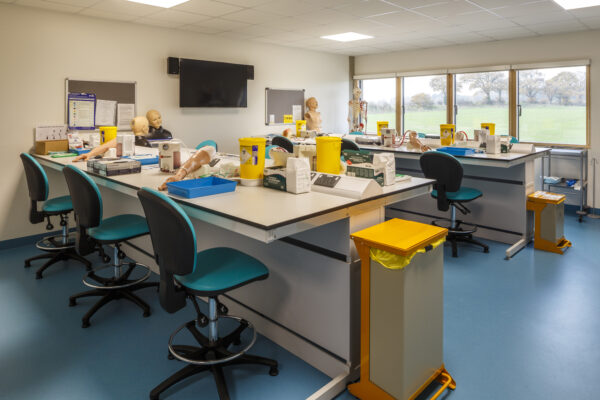 Between the two is the social heart of the building – a generously lit atrium looking out on to a sunny south facing courtyard – complete with a public, ground floor café, a sweeping staircase, and spectacular views.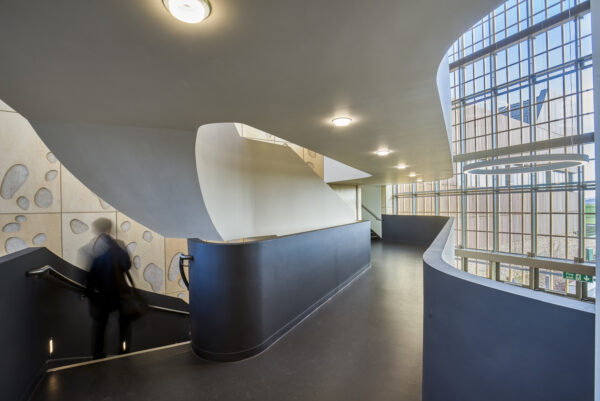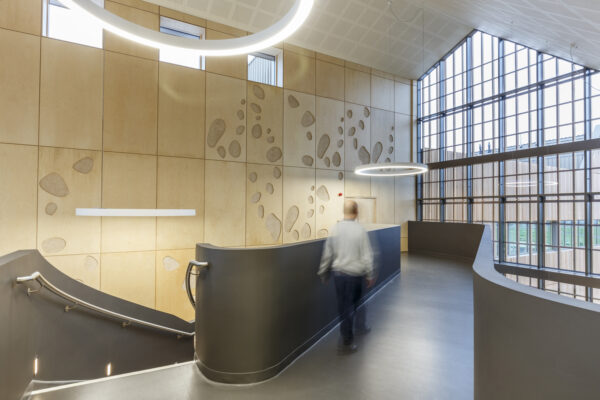 Further break out and social spaces punctuate every floor and provide fertile ground for chance meetings, discussions, listening and learning. An opportunity for people from all disciplines, along with visitors, to come together.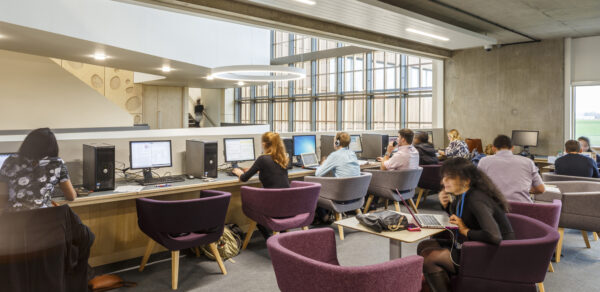 With its prefabricated, modular timber cladding and a saw-cut roof profile, the building sits comfortably within its farmland surroundings on the Norwich Research Park, in warm and welcome contrast to the more familiar appearance of clinical research facilities.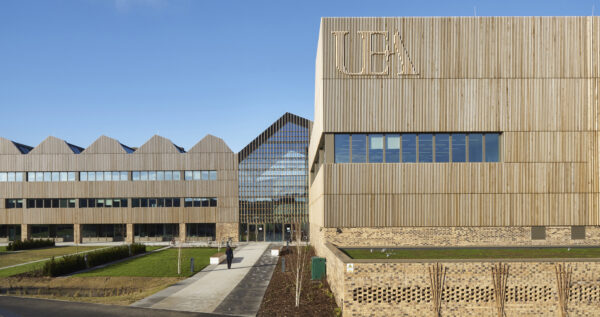 Project name: The Bob Champion Education & Research Building
Location: Norwich, UK
Service: Design for Manufacture & Assembly
Value: £20M – £50M
Scope: Architecture, Interior design
Clients: University of East Anglia Estates and Buildings Division , Norfolk and Norwich University Hospital Trust , R G Carter Limited
Status: Complete
Completion date: 2014
Contractor: R. G. Carter Ltd
Project manager: Real Consulting
Quantity surveyor: Aecom
Structural engineers: Arup
Service engineers: Arup
Sustainability advisors: Arup
Landscape architects: BD Landscape
RIBA Awards 2016 National Award - Winner
RIBA Awards 2016 East Regional Award - Winner
South Norfolk Design Awards 2015 Design of New Building - Winner