Scarborough Subway Extension Stations, Rail and Systems
Our first major project in Canada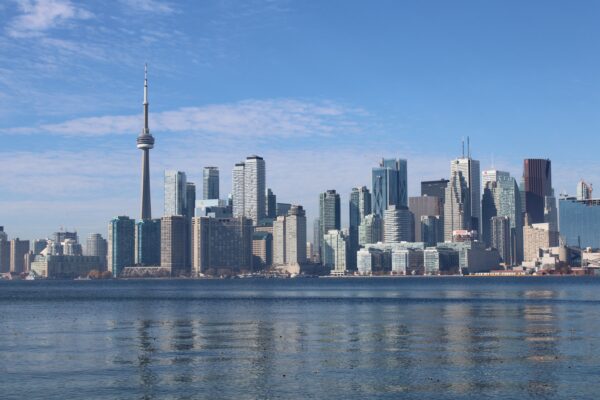 Hawkins\Brown is part of the design team for the Scarborough Subway Extension Stations, Rail and Systems contract in Ontario, Canada.
The Scarborough Subway Extension will extend the Toronto Transit Commission's (TTC) Line 2 subway service 7.8 kilometres farther, from the existing Kennedy Station northeast to McCowan Road and Sheppard Avenue.
Metrolinx and Infrastructure Ontario have selected Scarborough Transit Connect (STC) as the development partner for the Stations, Rail and Systems (SRS) contract. STC is a consortium led by Aecon and FCC Canada Ltd. As part of Mott MacDonald's design team, Hawkins\Brown is the lead architect for architecture and urban design, working alongside other subcontractors including Sener SES Canada, Adamson Associates, SVN Architects + Planners, and Aldea Engineering Services.
Representing Hawkins\Brown's first involvement in a major project in Canada, the new extension will include three new stations at Lawrence Avenue and McCowan Road, Scarborough Centre and a terminal station at McCowan Road and Sheppard Avenue. The extended route will include connections to the TTC's Line 5 (the Eglinton Crosstown LRT), GO train and bus services, TTC bus service and Durham Region Transit services. The project seeks to improve transit connections and act as a catalyst for major growth in the area, playing a positive role in shaping future communities.
The project builds upon the work Hawkins\Brown has done in collaboration with Stantec and GH3 Architects to produce Infrastructure Ontario's 'Transit Oriented Communities Design Guidelines for Subway Stations Integrated within Development', which was published in early 2022. These guidelines act as a playbook for developers, city planners and station designers on how to successfully integrate communities with major new infrastructure projects.
This is an important step that will not only provide much better transport links to Scarborough, but also help create world-class transport-oriented communities.
"It builds on the work we have done to develop design guidelines with Metrolinx, and we are thrilled to be able to work together to make it a reality – setting the standard for future projects the city deserves.
As a team, we're bringing everything we learned about designing and delivering stations within the Elizabeth Line (Crossrail) in the UK to Canada, and we are looking forward to collaborating with Metrolinx to make a difference in how people live and travel in Toronto."
– Andrew Davies, Partner and Infrastructure lead, Hawkins\Brown
Project name: Scarborough Subway Extension Stations, Rail and Systems
Location: Ontario, Canada
Team: Metrolinx, Infrastructure Ontario, Scarborough Transit Connect (a consortium led by Aecon and FCC Canada Ltd), Mott MacDonald, Hawkins\Brown, Sener SES Canada, Adamson Associates, SVN Architects + Planners, Aldea Engineering Services