Portlands Place, East Village
Work, rest and play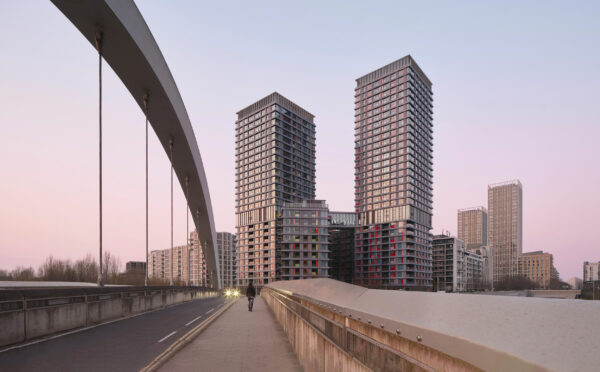 Pioneering build to rent scheme completes in East Village on 10th anniversary of 2012 Olympic Games.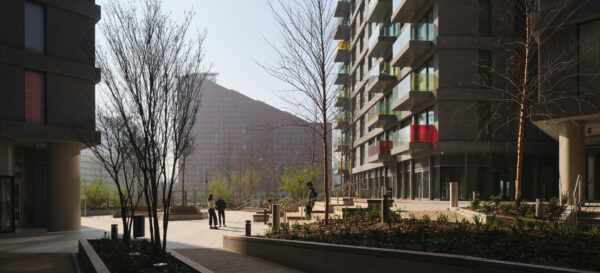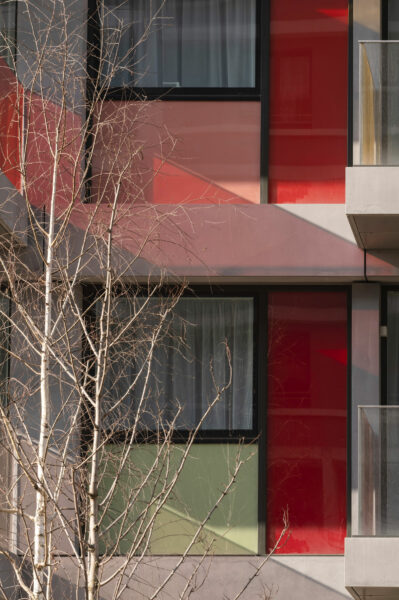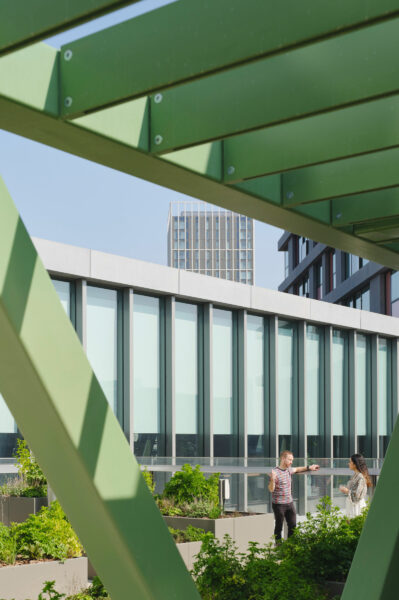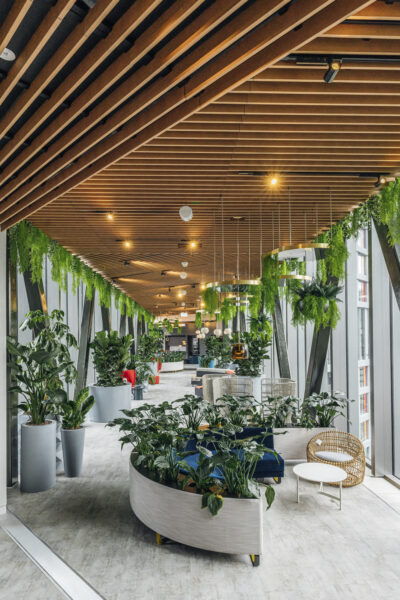 We wanted Portlands Place to offer not just a home but a sense of community; somewhere to put down roots in this new part of London. So we designed a socially-unified building, one which encouraged interaction between residents and offered a wide range of activities. Generous amenity and green spaces at ground floor level and at the tenth floor – via a dramatic skybridge – include lounges, communal dining rooms, a cinema room, wellness studio, and informal working and meeting spaces. Extensive roof gardens on the tenth floor add fantastic views across London and the Olympic Park.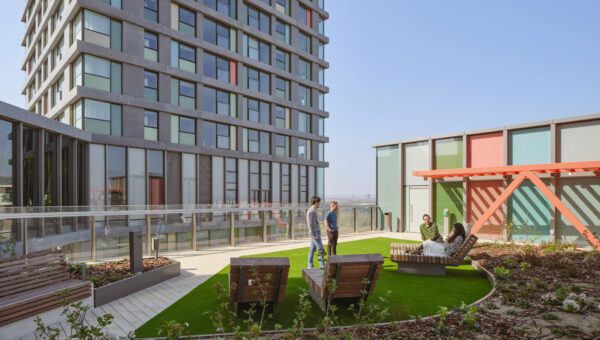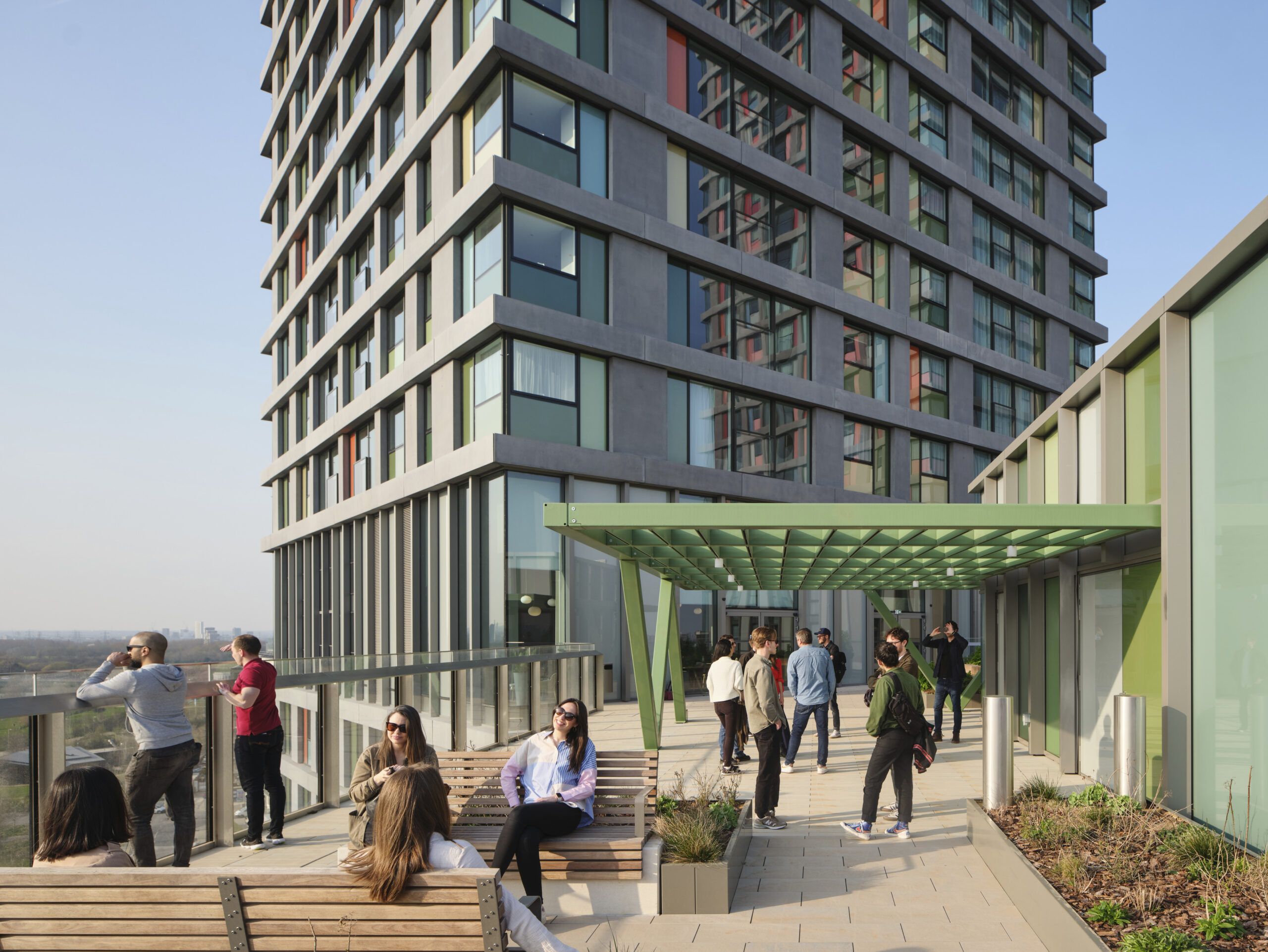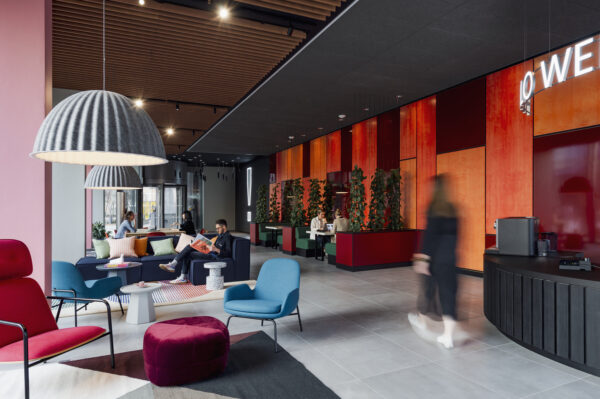 The launch of the Hawkins\Brown-designed Portlands Place shows how East Village continues to grow and evolve a decade on from the Olympics. The new residents will join a diverse, energetic and thriving community in a neighbourhood that represents one of the Games' greatest success stories.
Materials and textures were chosen to be reminiscent of hospitality environments, and to invoke a sense of traditional craftmanship with the use of tiles and timber.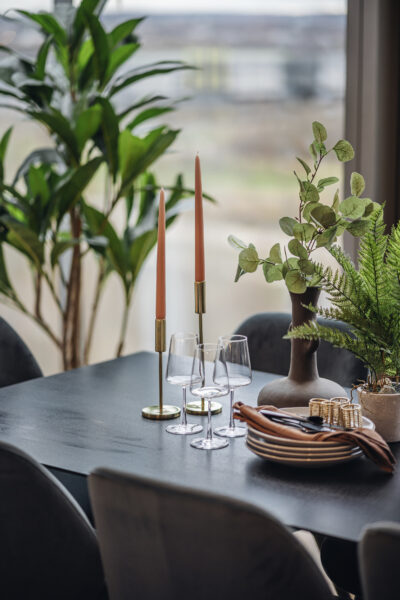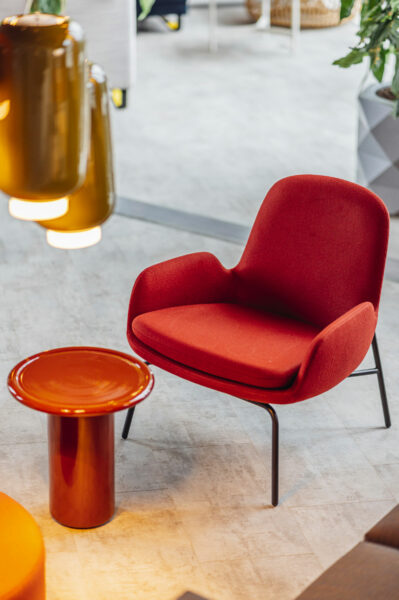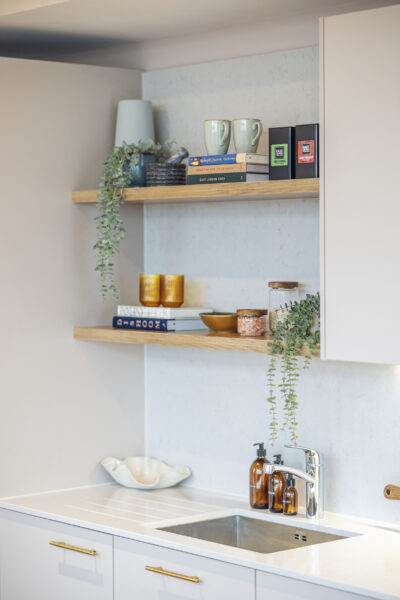 We wanted the building to be as colourful as possible; to make it stand out from the surrounding apartment buildings as the last plot in the Athletes' Village, and reflect the natural landscape of the Olympic Park. Mace's technical expertise helped us realise this vision. By utilising offsite manufacturing, we were able to achieve the subtle changes in the colours you see in each of the buildings.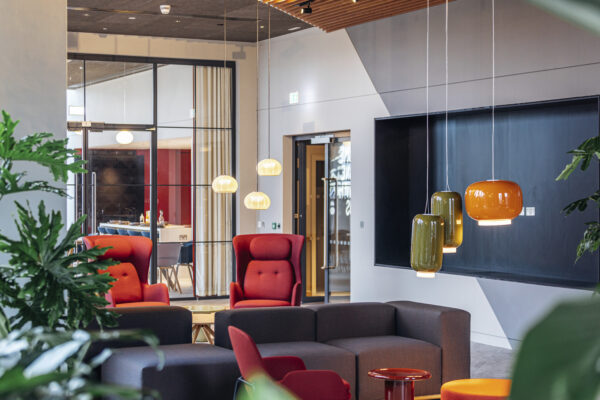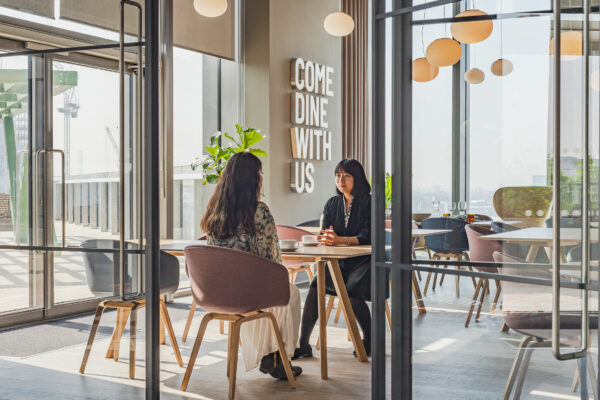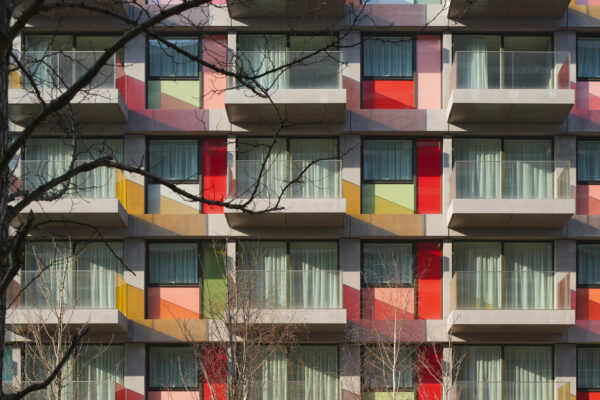 Using High Rise Solutions (HRS), Mace's specialised MMC system, it was possible to reach a momentum of installing a floor per week, reducing vehicle movements by 40% and significantly reducing environmental disruption, noise, and pollution.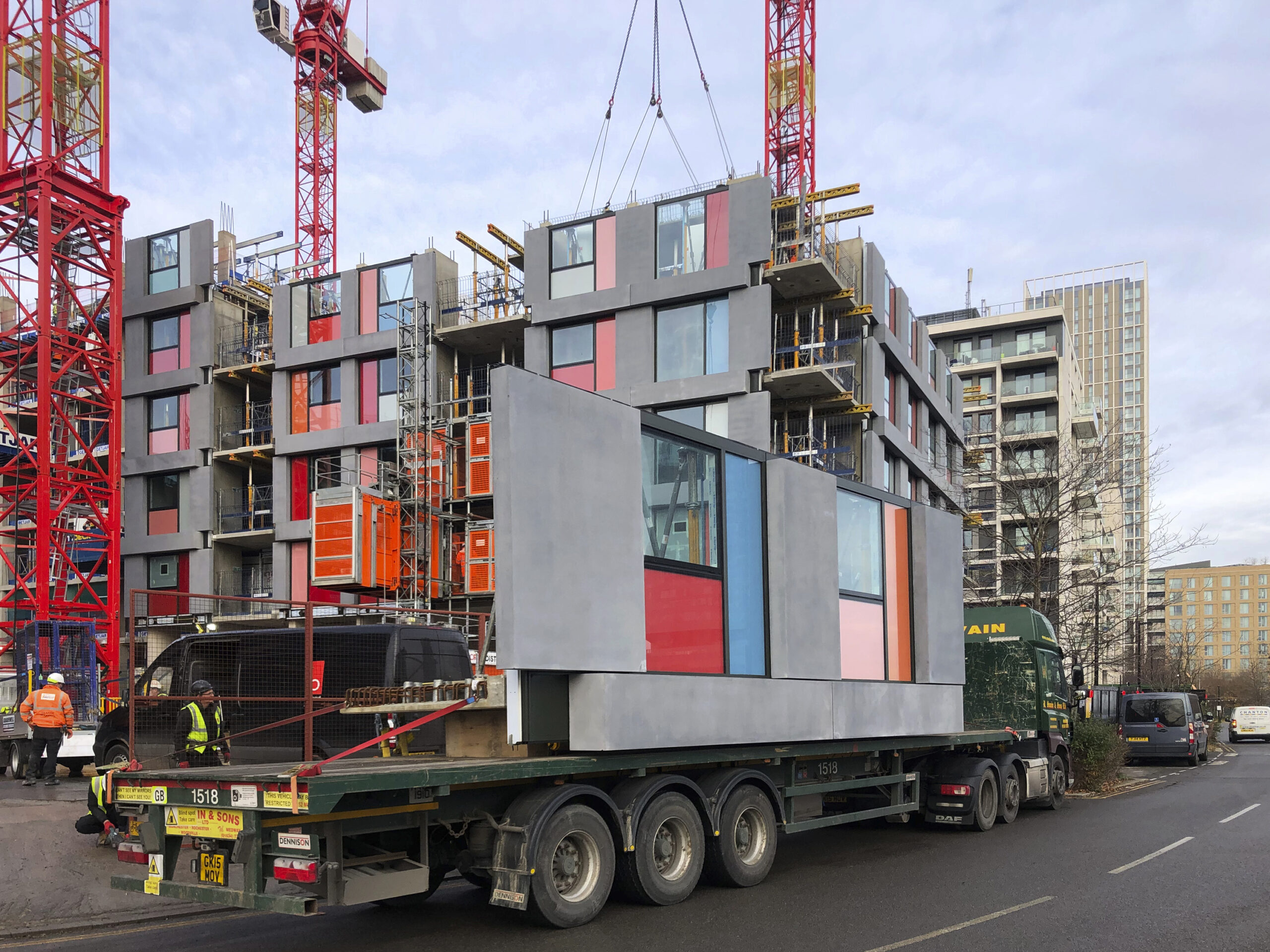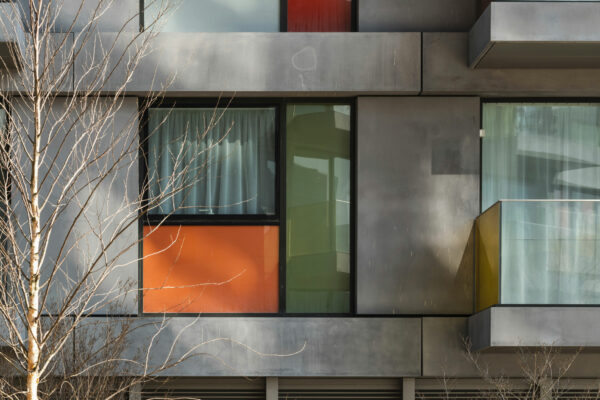 Project name: Portlands Place, East Village
Location: London, UK
Service: Design for Manufacture & Assembly, Digital design
Value: > £100M
Scope: Architecture, Interior design
Clients: Qatari Diar, Delancey
Status: Complete
Completion date: 2022
Accreditation: CFSH Level 4
Number of homes: 500 - 1000
Planning client: Qatari Diar / Delancey
Operator client: Get Living
Contractor / Delivery client: Mace
Amenity design: ID:SR
Project manager: Cast
Structural engineer: Walsh
Services engineer: Hurley Palmer Flatt / Chapman BDSP
Landscape architect: Townshend / HED
Cost management: Arcadis
Acoustic consultant: RBA
Façade consultant: Inhabit
CDM principal designer: Orsa Projects
Planning consultant: QUOD
Fire consultant: BB7
Approved inspector: Butler & Young (Socotec)
Photography: Simon Kennedy, Ruth Ward
Offsite Construction Awards 2023 Private Housing Project of the Year - Winner