Paper Yard, Canada Water
Designed for disassembly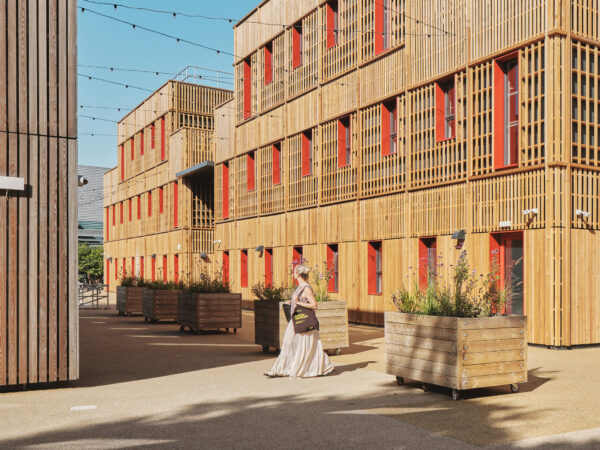 An innovative semi-permanent and re-usable modular building for research, education, work and the community.
Located on what was once a disused car park, the Paper Yard is a new, semi-permanent multi-let science building that has been built with rapid assembly and disassembly in mind. It offers 33,000 sqft of new lab space alongside services, flexible workspace and shared breakout space.
Part of British Land and Australian Super's 53-acre masterplan, it forms the second phase of a three-phase modular campus, which uses 3D volumetric modules, manufactured off site. Lessons learned from phase 1, which delivered the TEDI-London building, have been incorporated into the design, to create a richer architecture.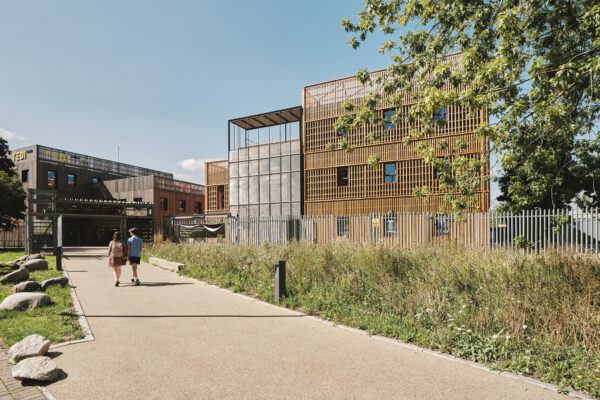 This disused car park presented an exciting opportunity to create an exciting new place for users to study, work and play and gave us the freedom to test ideas, learn and reincorporate circular design ideas through its phases.
The building exploits circular economy principles through its design and the use of  standardised components and materials. For example all of the primary structural frames of the main building accommodation has been constructed utilising 'pre- loved' or reconditioned modules. Paper Yard was completed in just nine months and the modules manufactured off site, were assembled on-site in just six weeks, keeping noise and disruption in the local area to a minimum.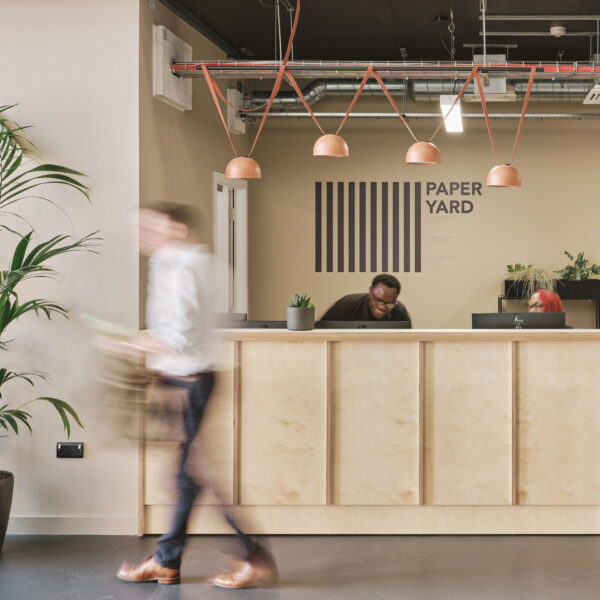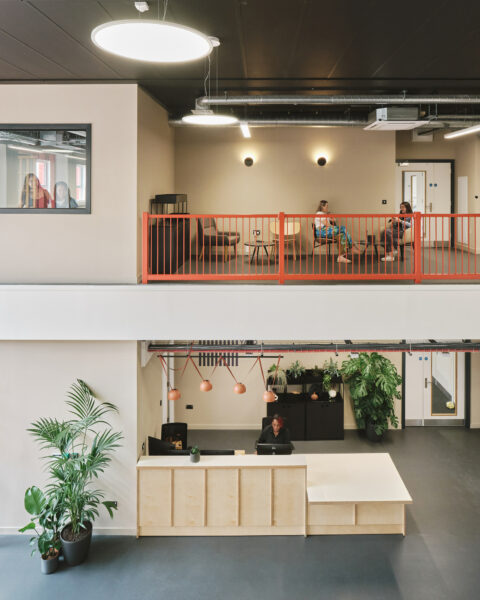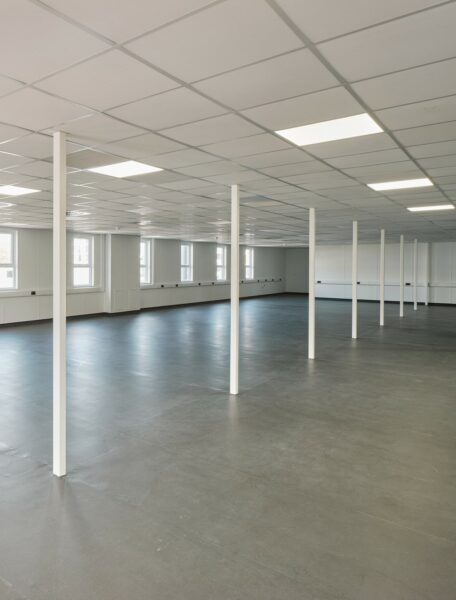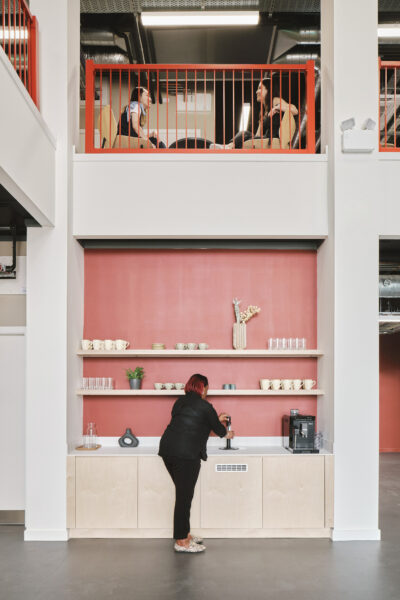 Flexible accommodation for labs and write-up spaces are split across an east and a west wing, with a central core housing services, reception, building management and a shared breakout area. The variety of roof terraces offer opportunities for tenants to socialise, get some air and enjoy the views.
Like the first phase, the modules have been over-clad in Siberian larch timber battens, but with greater articulation and architectural interest, while still being a low carbon, light weight and sustainable option that references Canada Water's history of timber trade.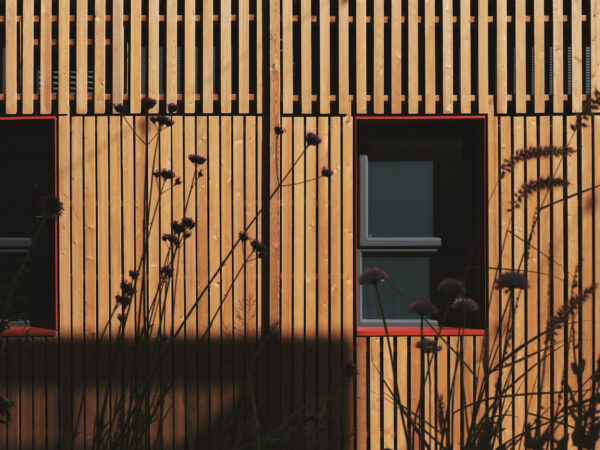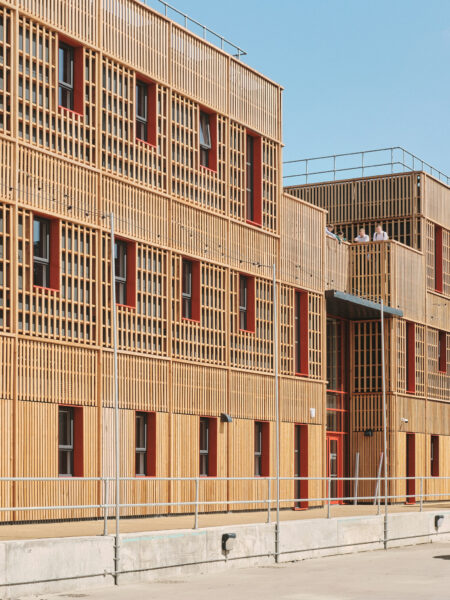 Project name: Paper Yard, Canada Water
Location: Canada Water, London UK
Service: Sustainable design
Value: < £20M
Scope: Architecture
Clients: British Land
Status: Complete
Completion date: 2023
Contractor: Galldris
Contractor: Premier Modular