National Quantum Computing Centre (NQCC)
Growing a research community
A new 4500 sqm research facility on Harwell Campus dedicated to accelerating the development of quantum technologies in the UK.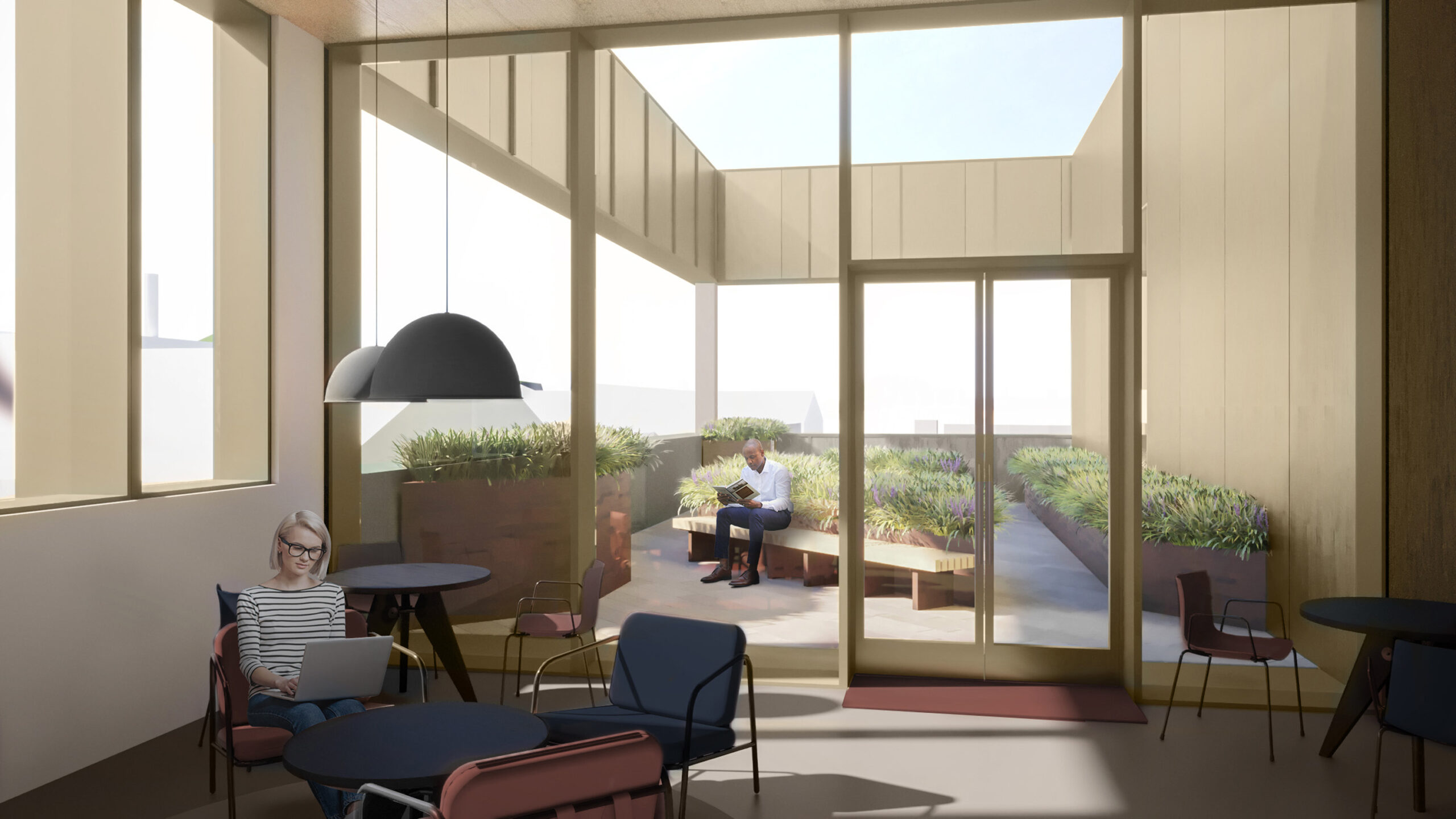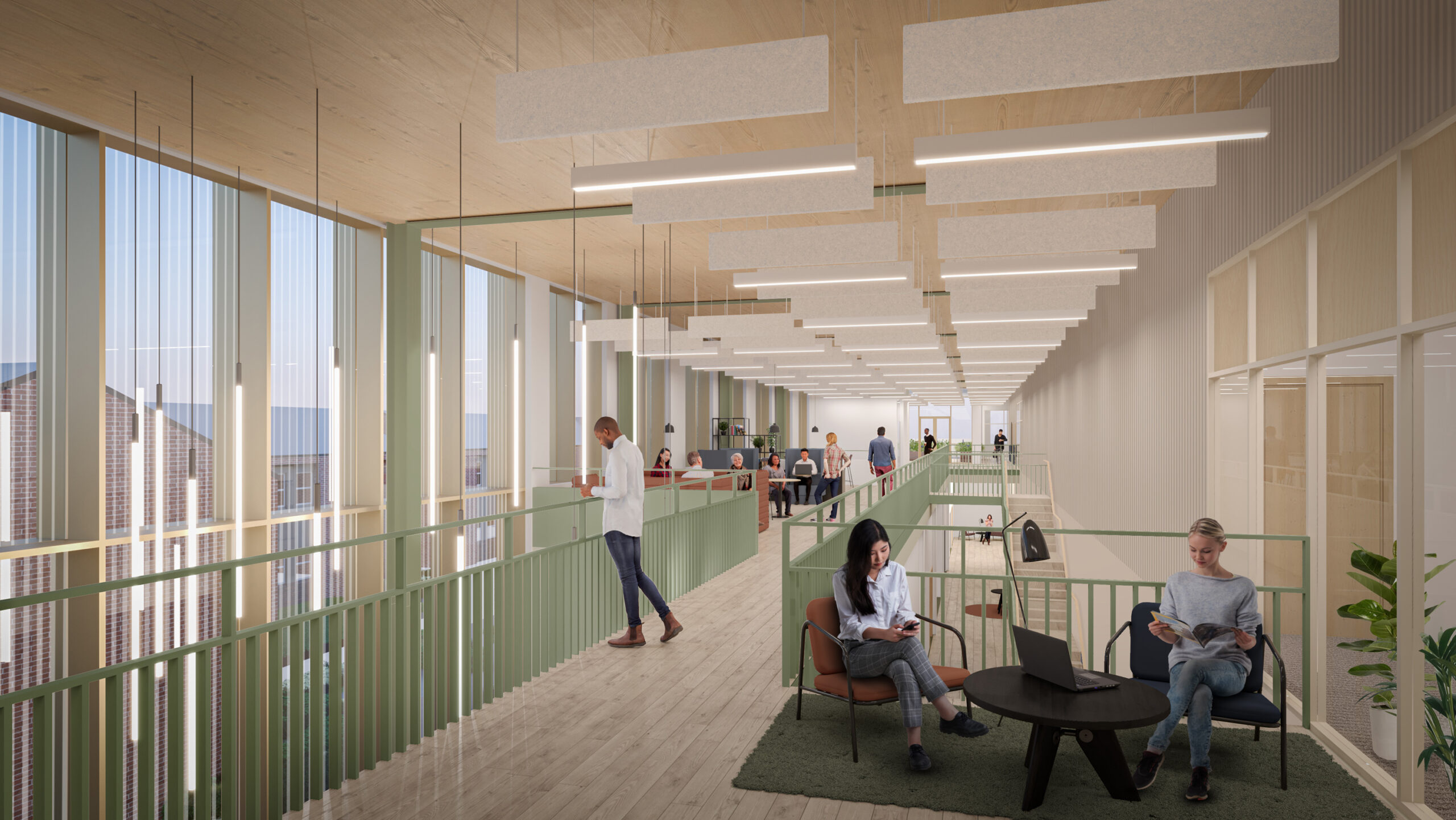 The new centre will bring researchers from academia and industry together to work towards fully scalable, fault tolerant, general purpose quantum computing; developing usable technologies that can be applied to a range of industrial, academic, and entrepreneurial uses.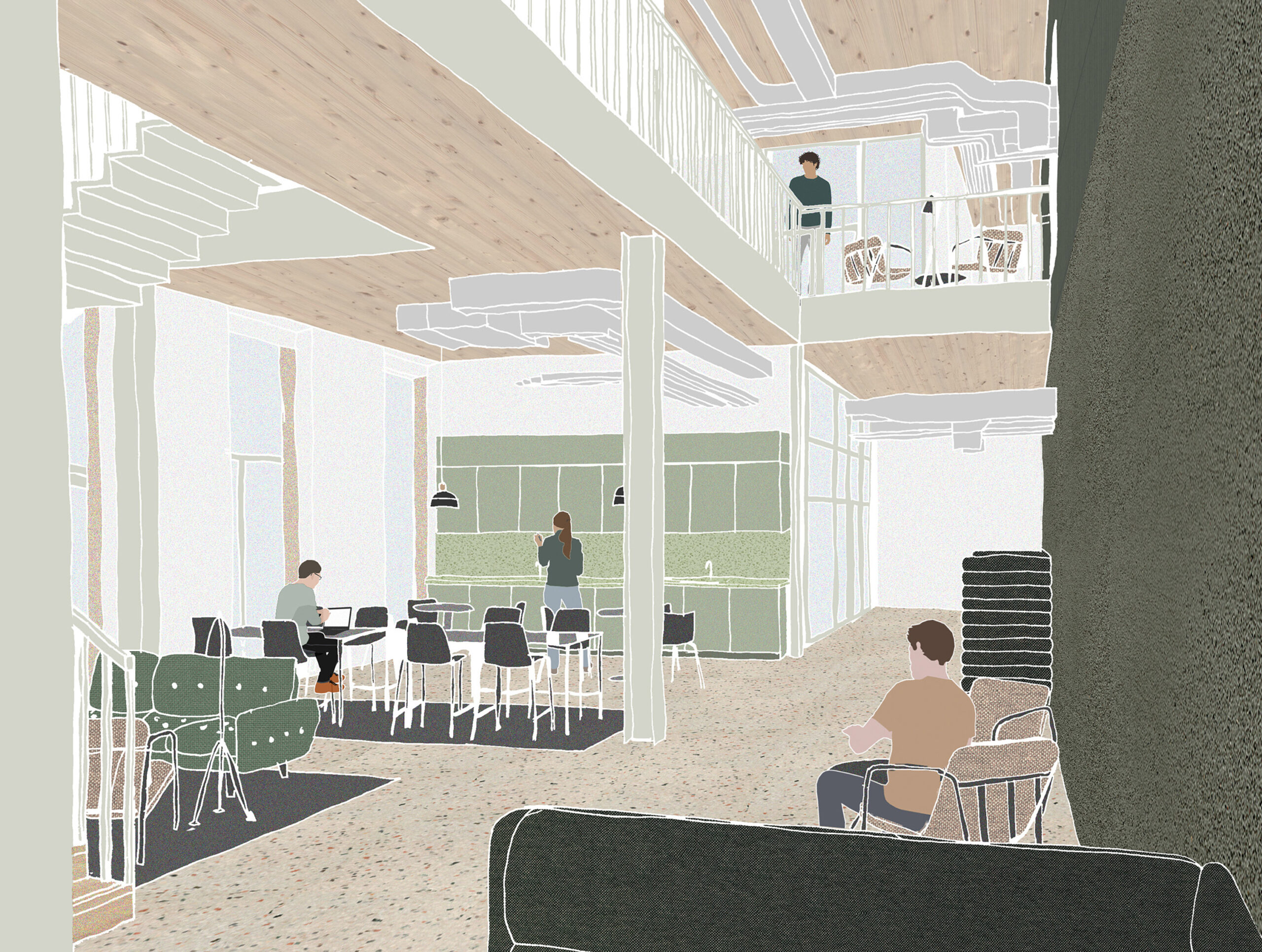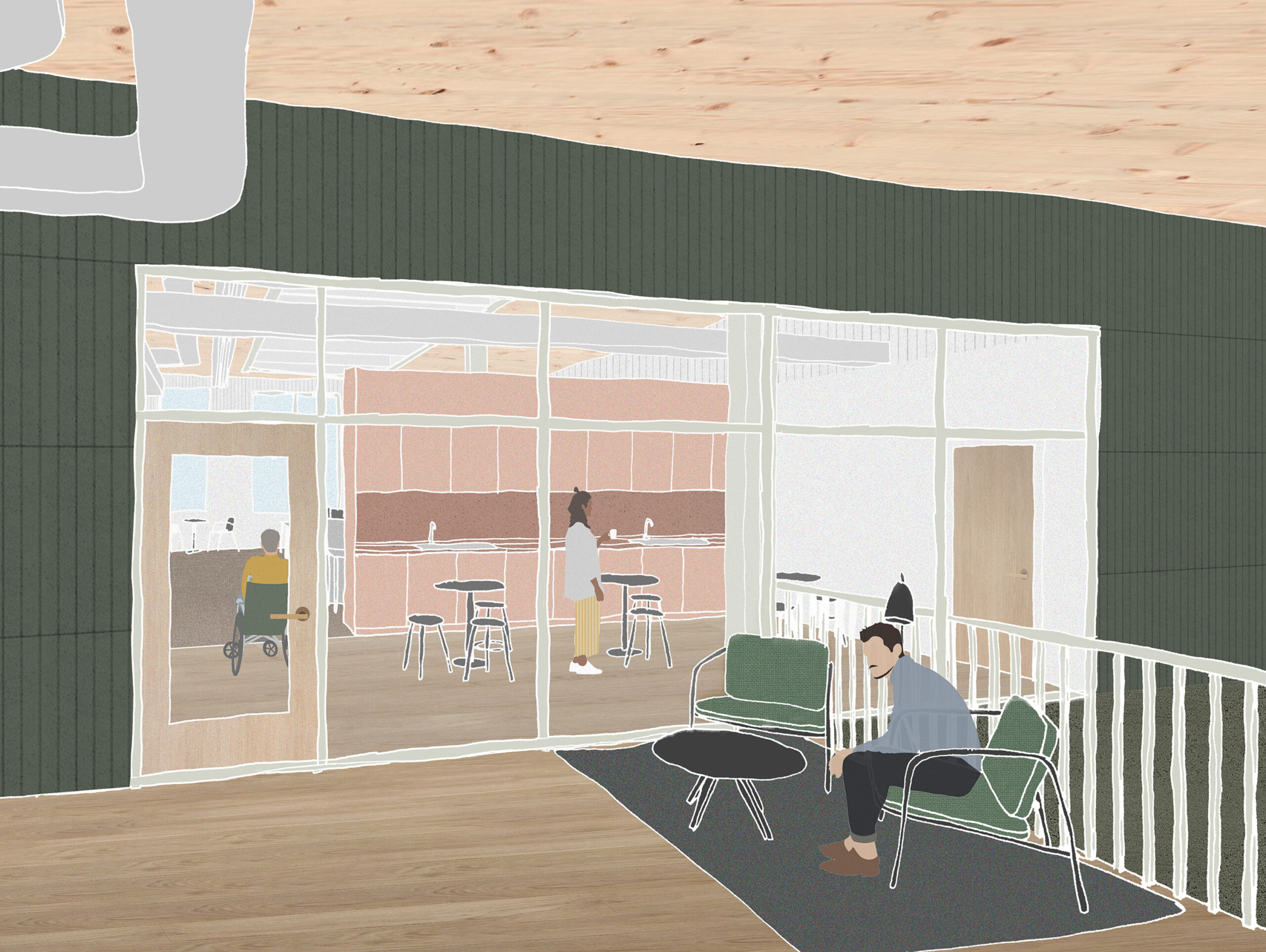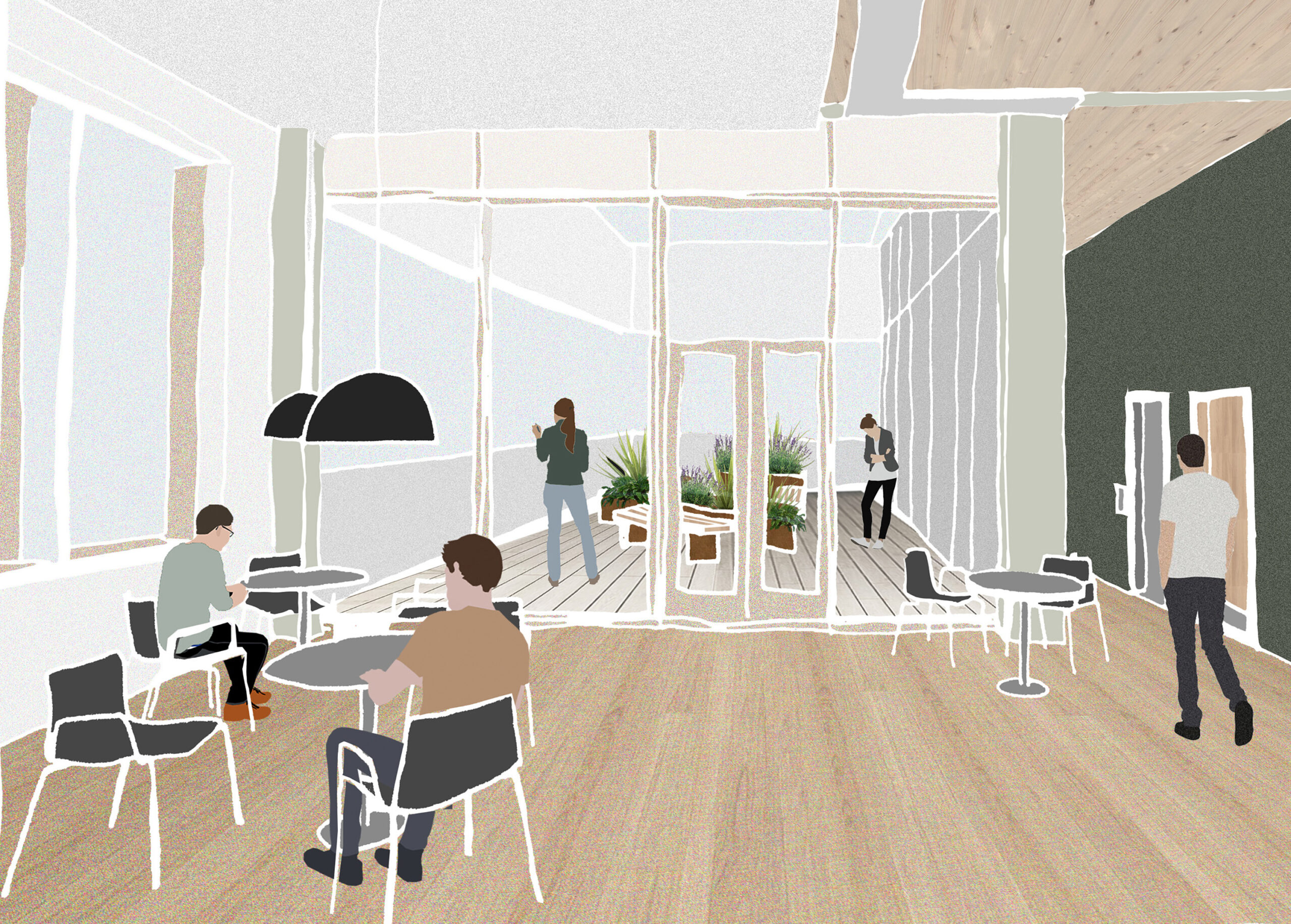 At the heart of the building will be non-lab spaces that encourage researchers from academia and industry to meet, interact and collaborate; spaces that are interwoven with daily activity and located on the network of routes around the building. Organised within a three-storey linear atrium, connected by a feature staircase that enhances social interactions and creates a buzz.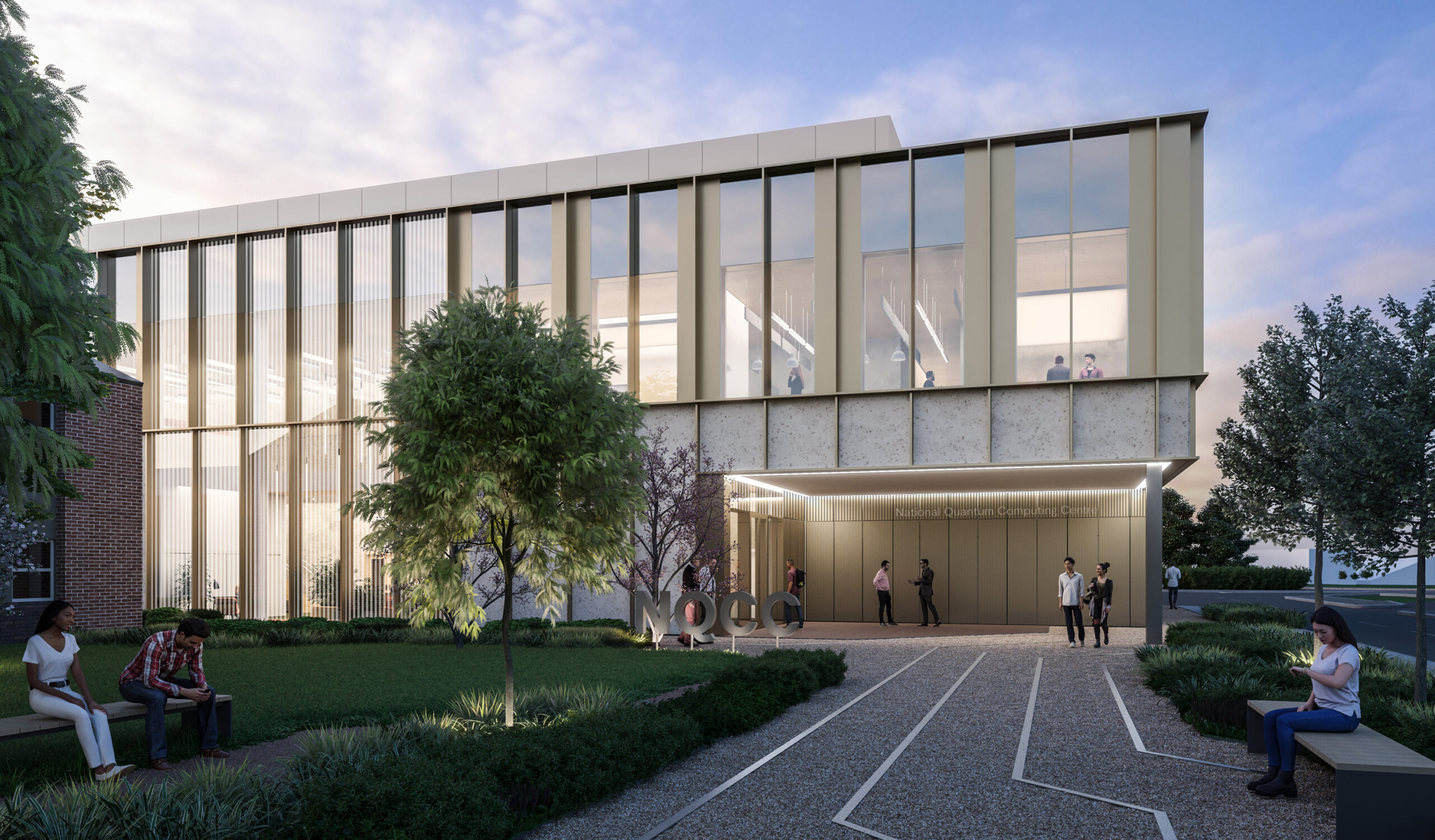 Our building solution – a 'building of two halves', delivering two primary building functions with different spatial, servicing, and environmental requirements – can be repeated and mirrored in several directions, enabling the Centre to grow into adjacent sites; plugging into one another with minimal disturbance to the completed phases.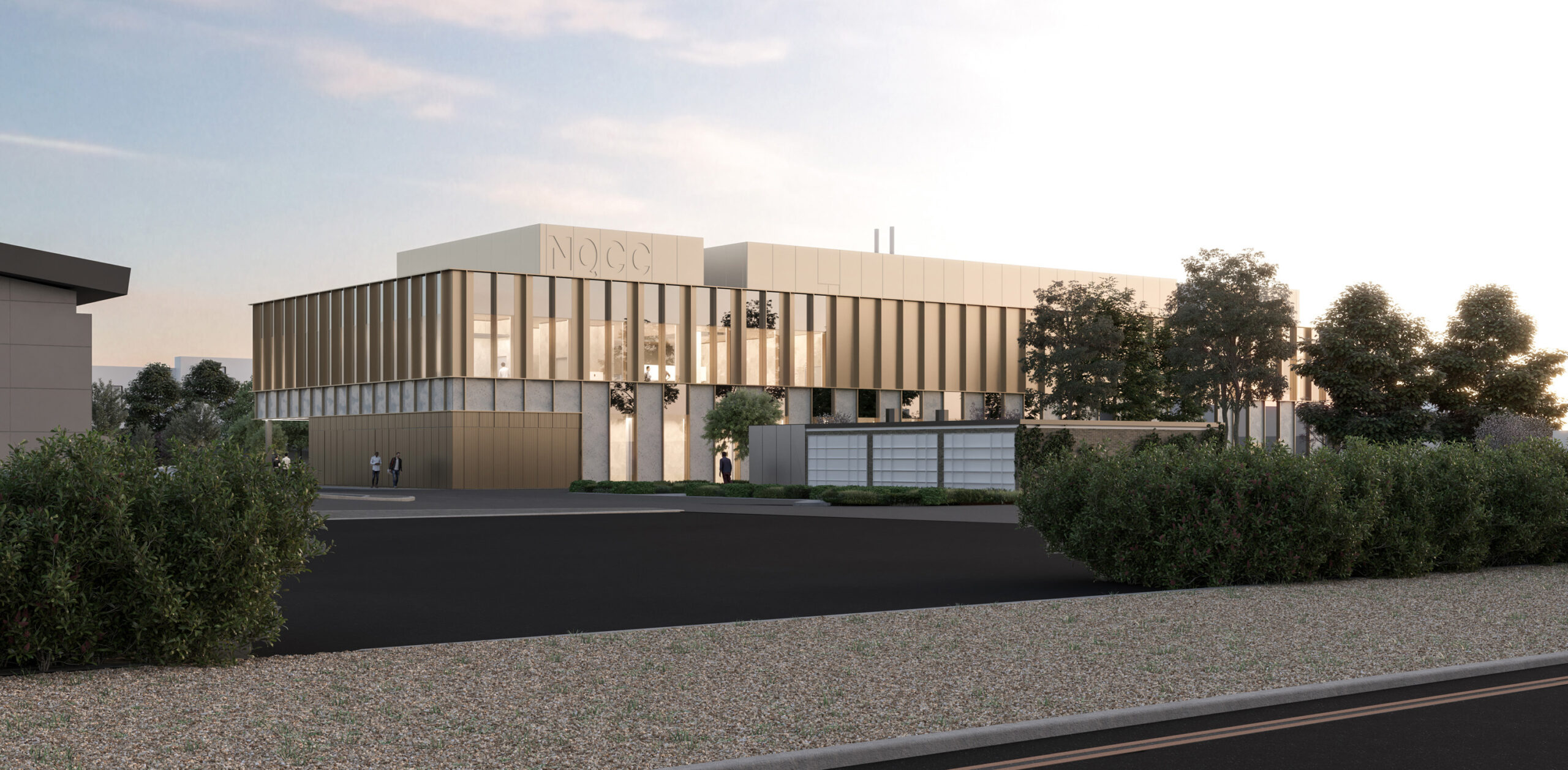 The centre will provide access to quantum computers as they come on stream and catalyse the growth of the UK's quantum computing industry, leading to new jobs, skills, and knowledge creation.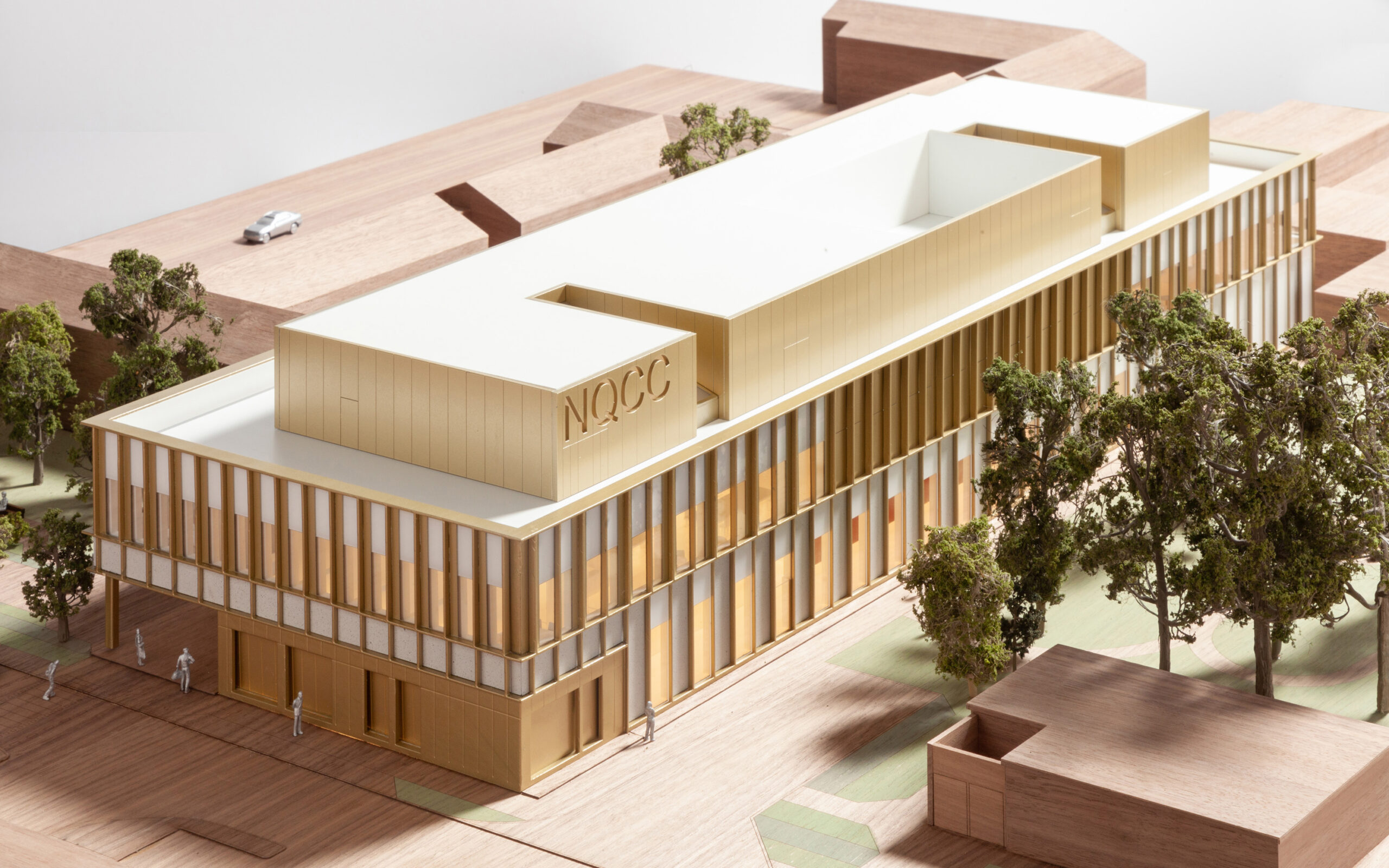 Project name: National Quantum Computing Centre (NQCC)
Location: Harwell Campus, Oxfordshire
Service: Briefing and estates optimisation
Value: £20M – £50M
Scope: Architecture
Clients: UK Research and Innovation - Science and Technology Facilities Council
Status: Live
Completion date: 2023
Accreditation: BREEAM Excellent