MRC Laboratory of Medical Sciences
The new headquarters building brings interdisciplinary research groups together, to improve the understanding, diagnosis, and treatment of some of the UK's biggest health challenges.
The MRC Laboratory of Medical Sciences is a biomedical research institute dedicated to advancing the understanding of biology and its application to medicine. Until now, it has been buried across multiple buildings within the Imperial Campus Hospital Trust, without a front door and with very little opportunity for interaction and collaboration across the different research groups.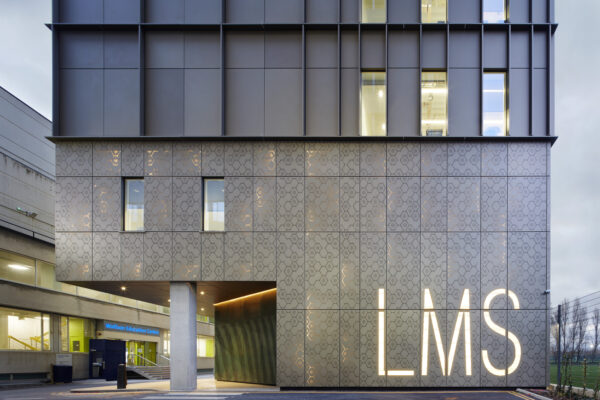 The new building brings clinical and non-clinical scientists together within a collaborative research environment and offers training and mentorship to a new generation of scientists.
Specialist facilities and multipurpose labs are designed as flexible containers that can be adapted as needs change in the future.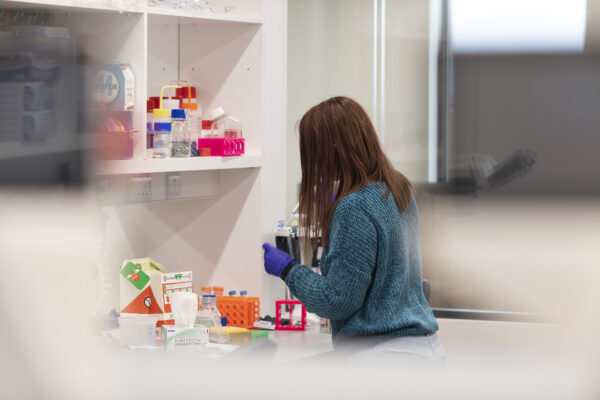 Opportunities for socialising and collaboration are dotted throughout the building. The central staircase and atrium visually connect all the floors and provide direct access to breakout spaces and tea points, while letting in ample amounts of natural light. The seventh-floor café sits next to an external terrace area offering spectacular views across London.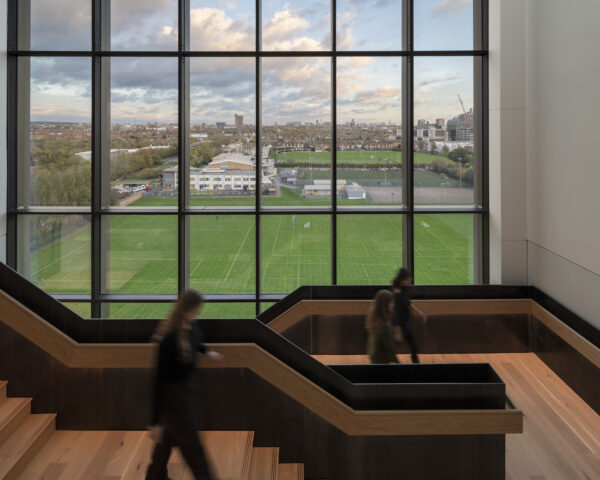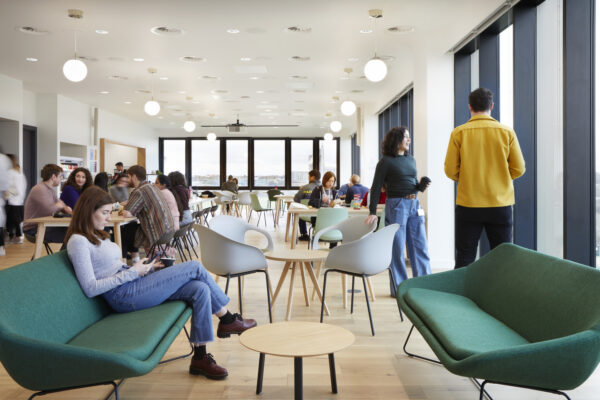 The design and build of the new building has successfully delivered a vibrant space that will fuel the collaborative research ethos that is at the heart of the LMS.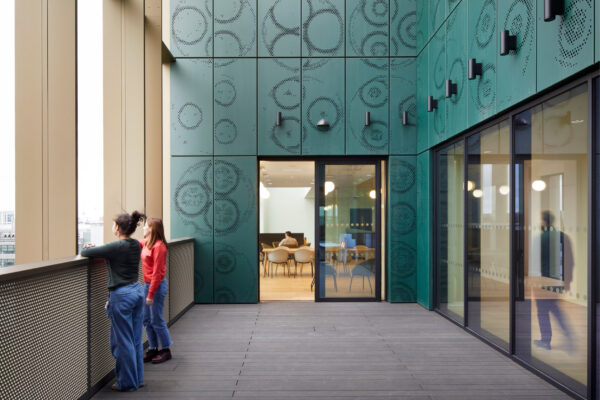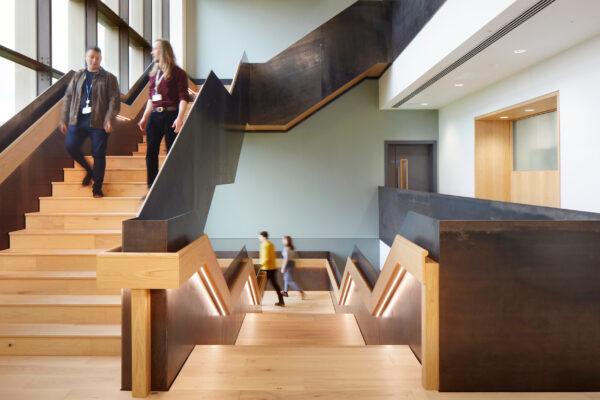 The LMS carefully weaves together highly controlled laboratory environments with write-up neighbourhoods that have a warmer, homely feel to support researchers' sense of wellbeing. We placed a heavy emphasis on breakout areas, circulation spaces and cafés to encourage chance encounters and collaboration.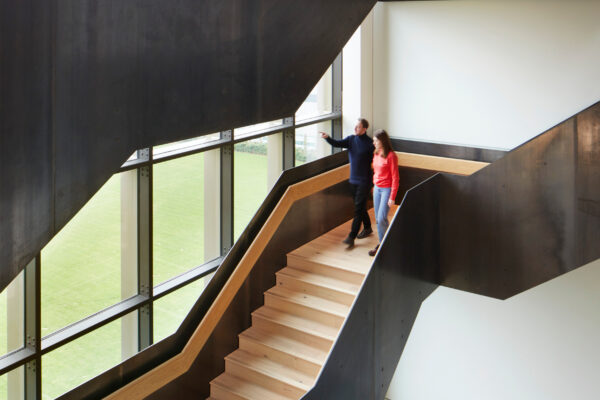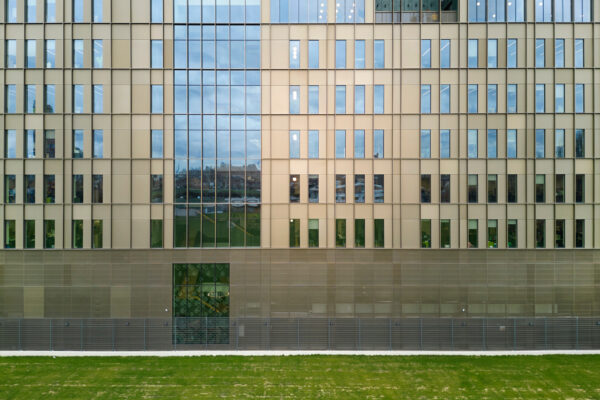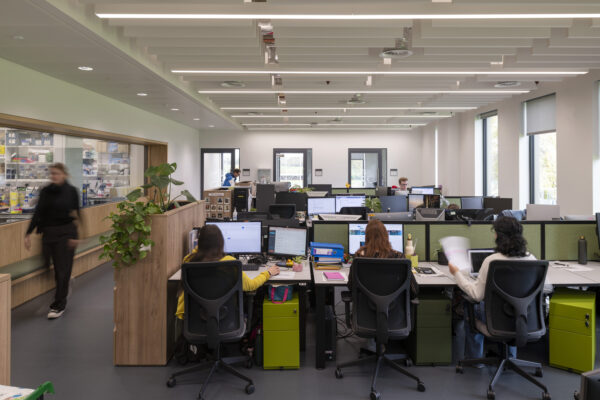 Project name: MRC Laboratory of Medical Sciences
Location: London, UK
Value: £50M – £100M
Scope: Architecture, Interior design
Clients: London Institute of Medical Sciences (Medical Research Council and Imperial College)
Status: Complete
Completion date: 2022
Funding client: Medical Research Council
Main contractor: Walter Lilly
Structural engineers: Buro Happold
Service engineers: Buro Happold
Project management: Turner & Townsend
Cost management: Turner & Townsend
Lab planner: Abell Nepp