Hackney Town Hall
Restoration drama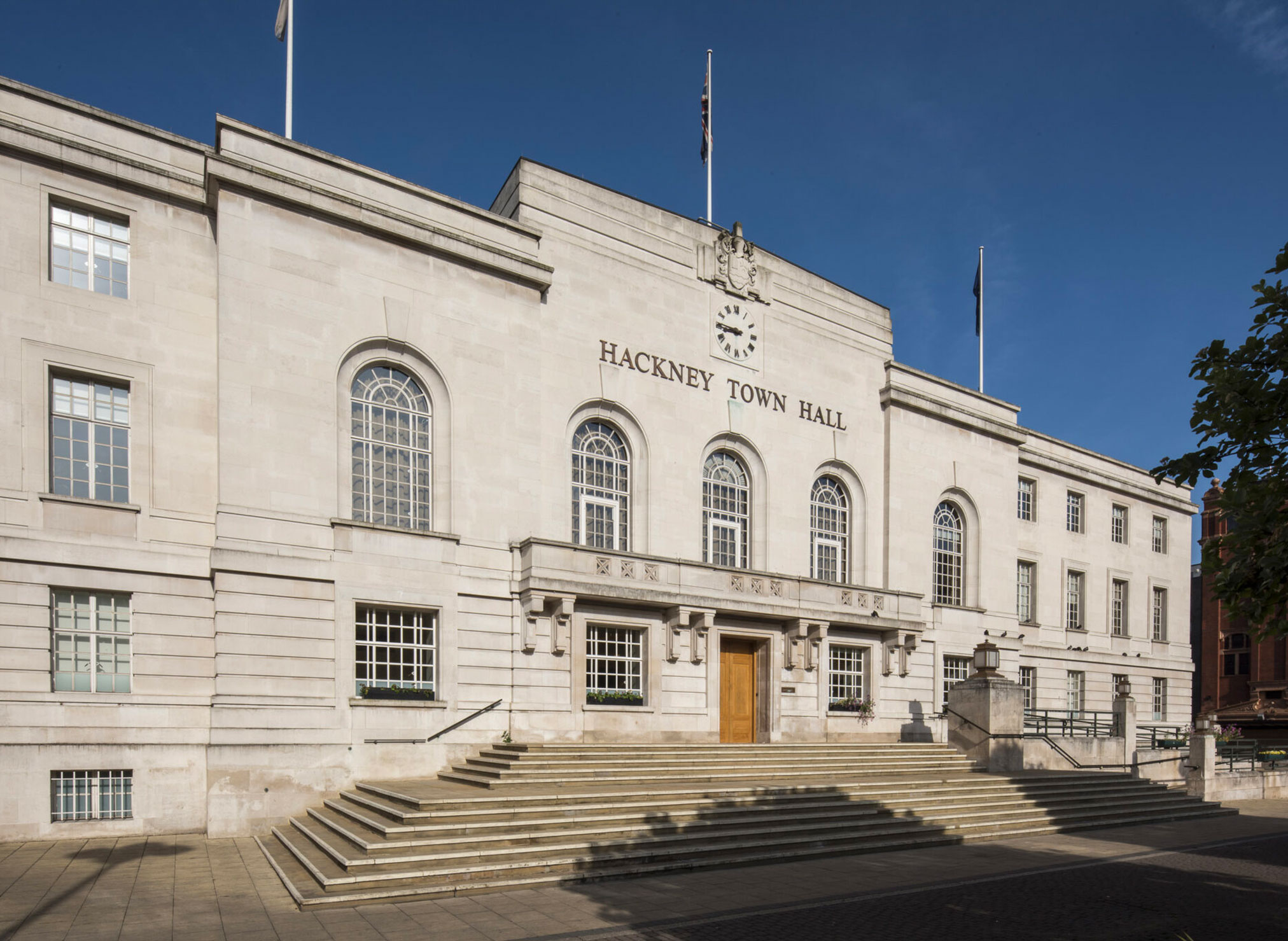 Hackney Town Hall – a prime example of Art Deco architecture – has been given a new lease of life with a creative-yet-careful restoration.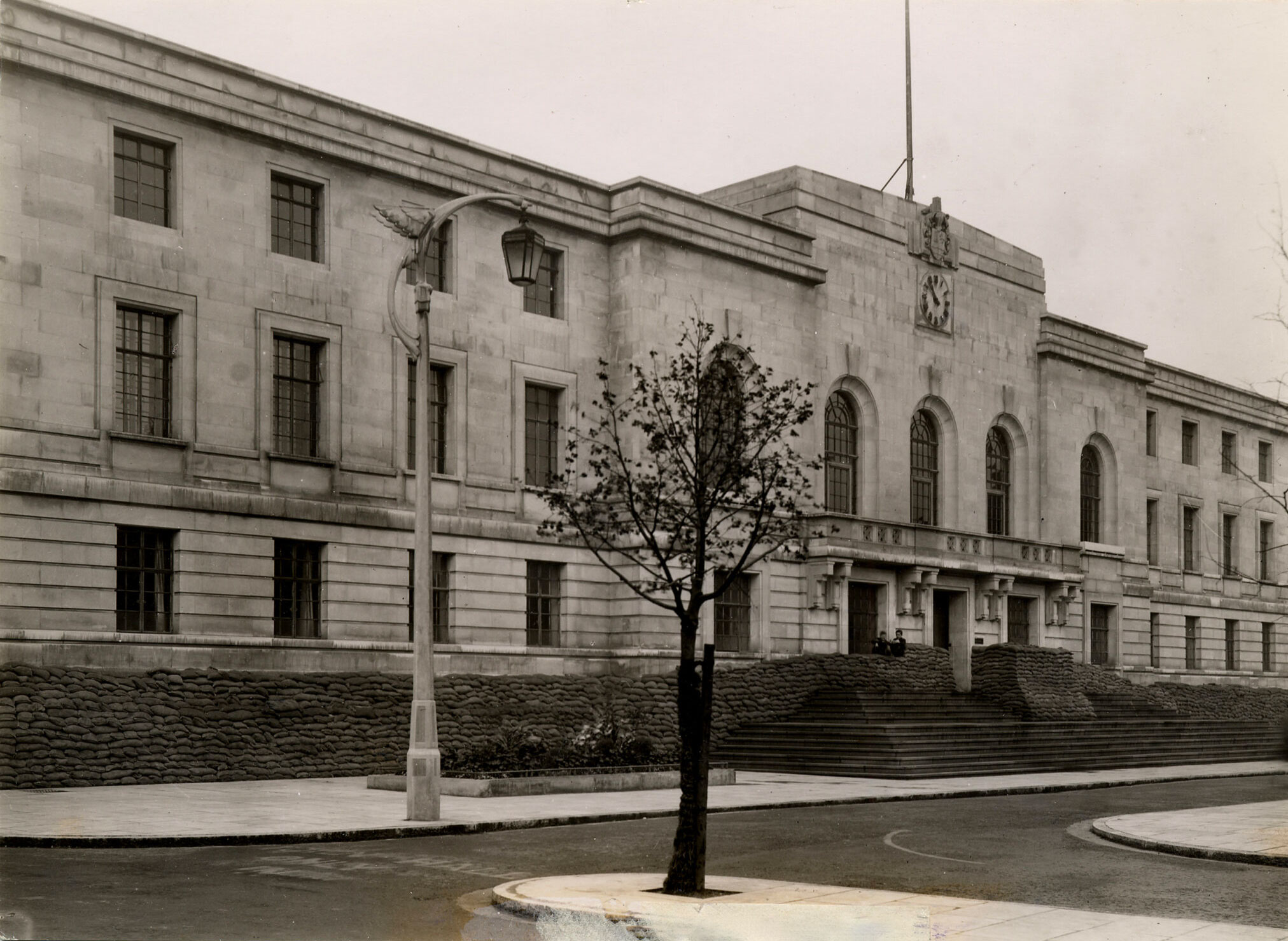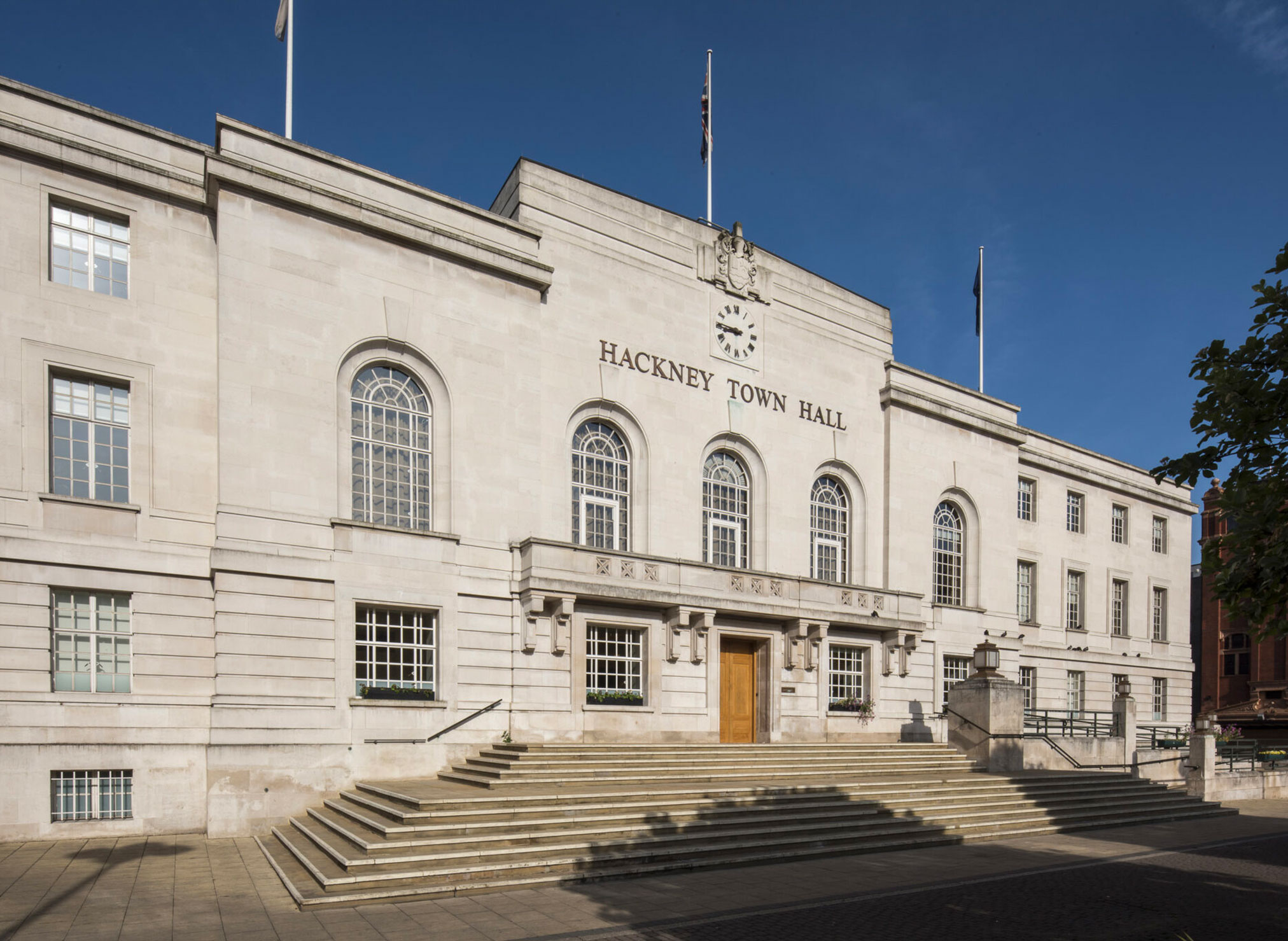 Originally completed in 1937, the Grade II-listed building has experienced 80 years of intensive use – yet little investment in restoration and modernisation.
To bring it into the 21st century, we refurbished and enhanced the spaces to ensure its continued future use for council staff, visitors and public.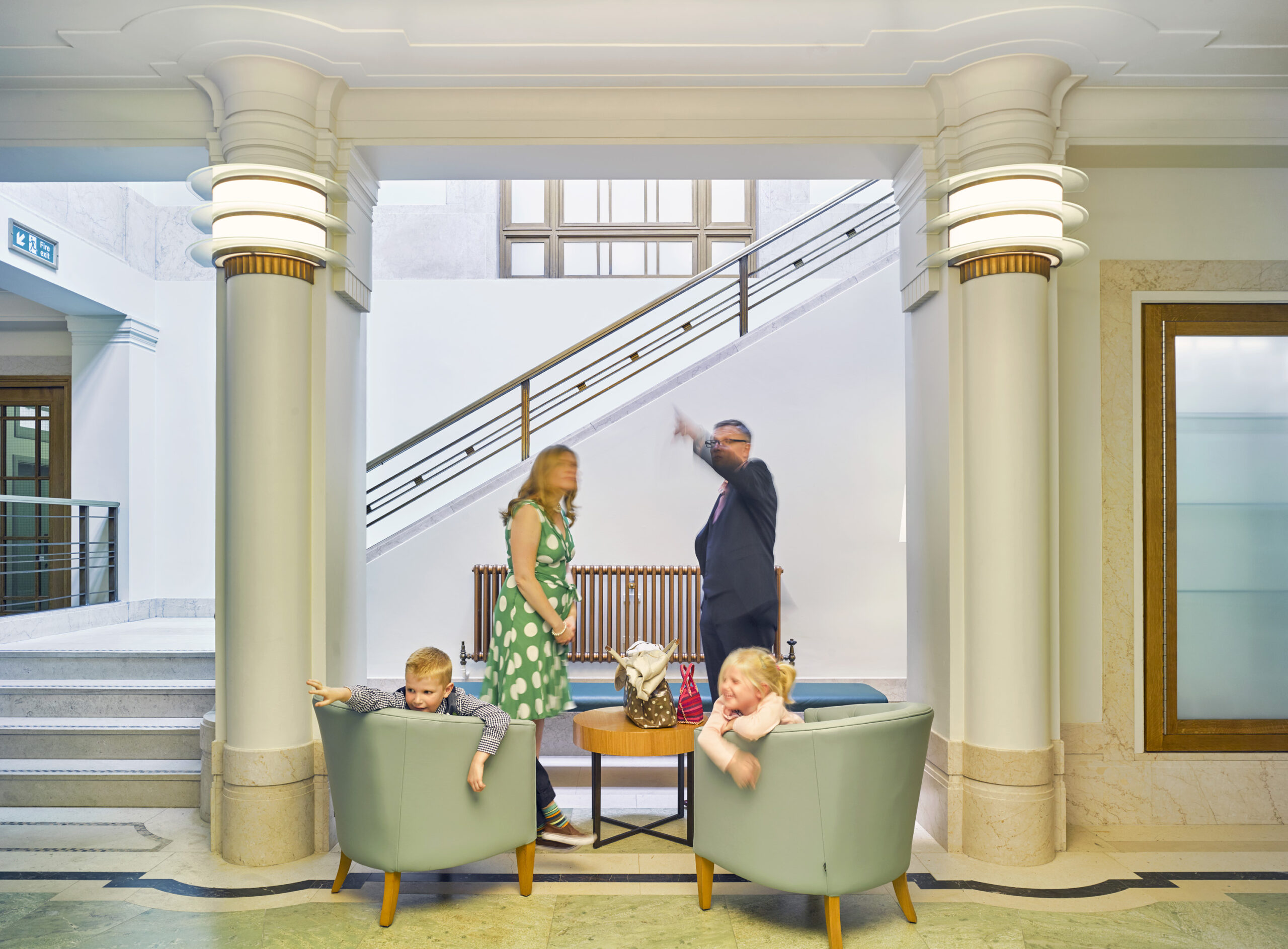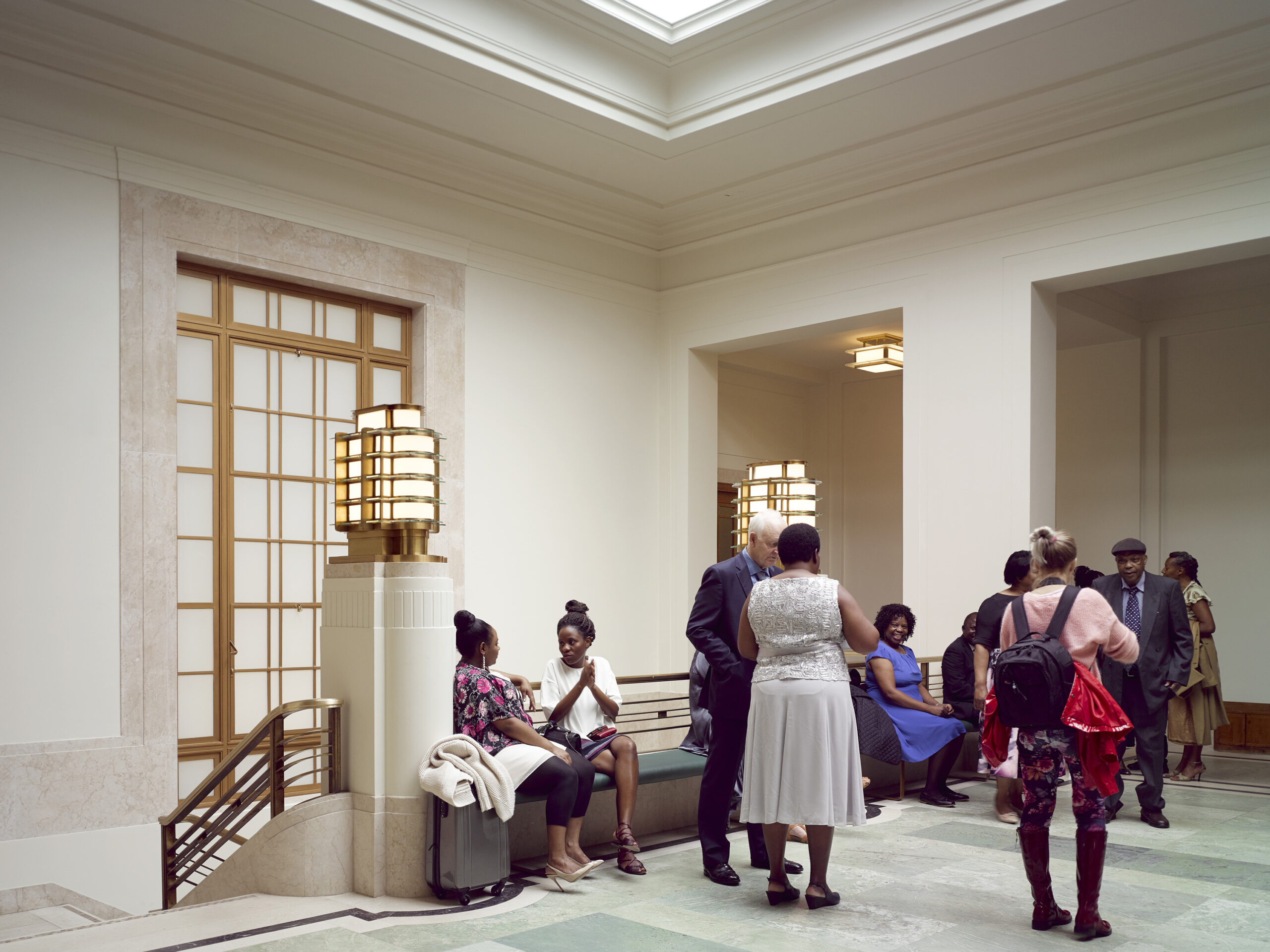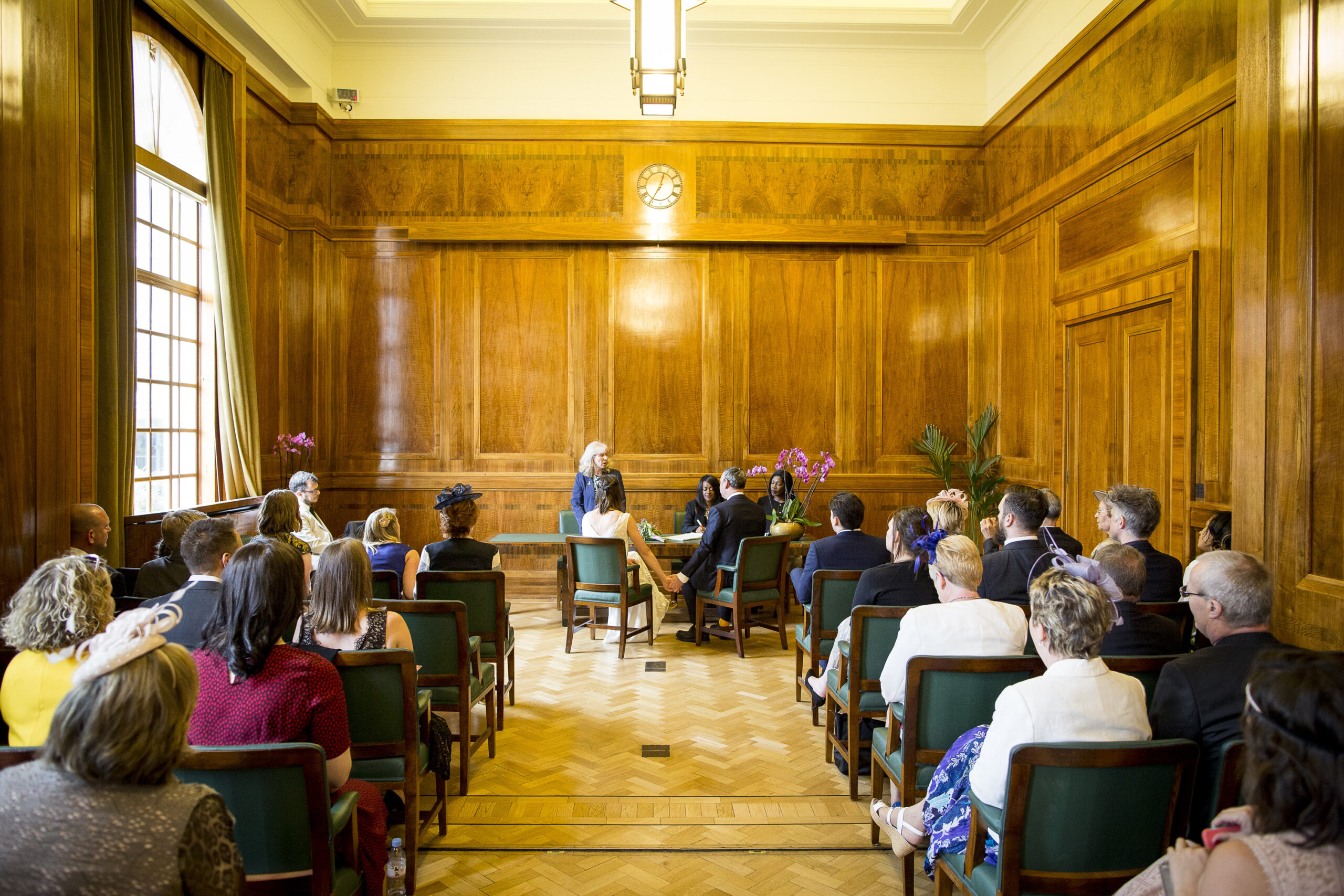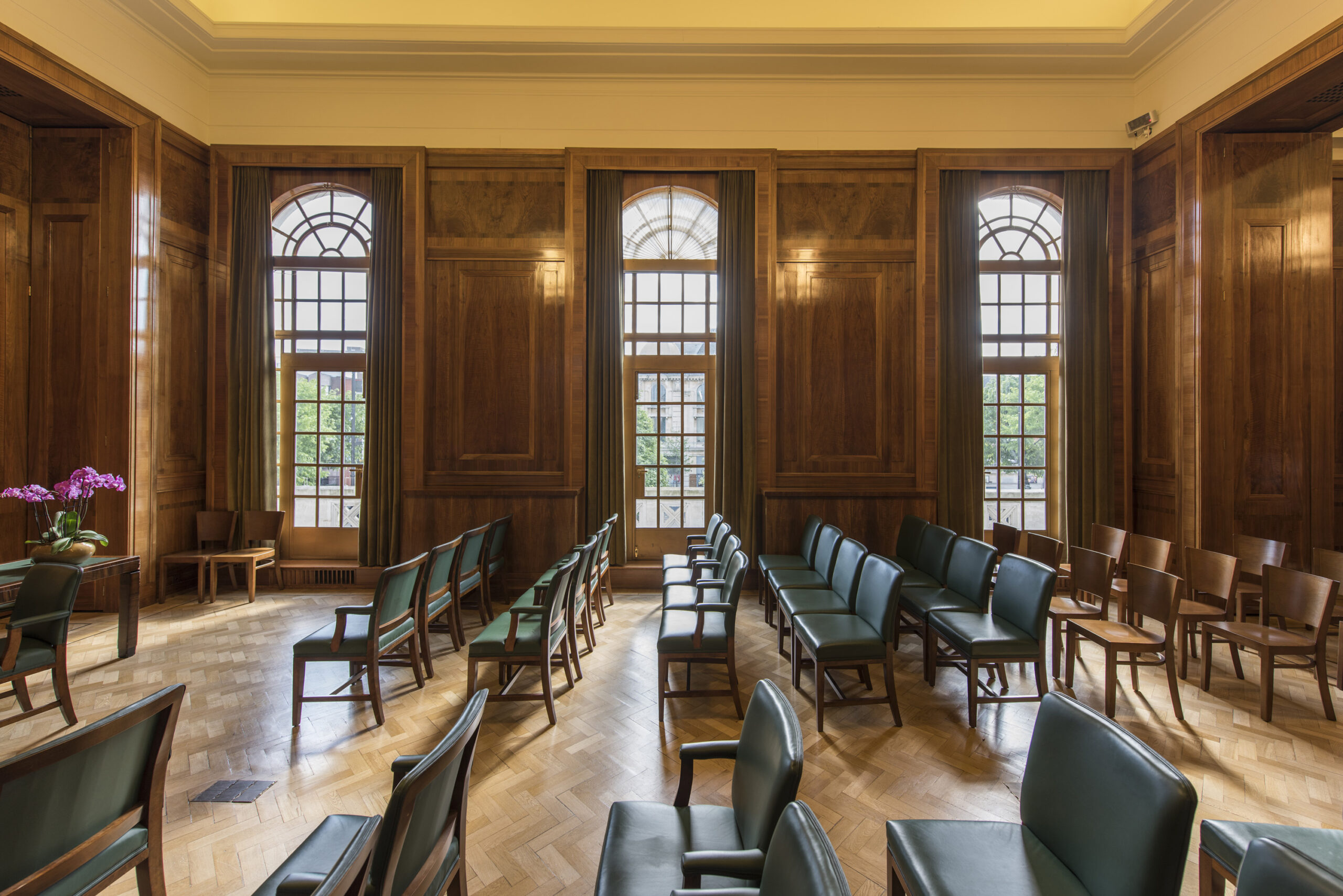 We started thinking about how the building could work harder for the council, using every inch of floor space and introducing new uses that could generate much needed revenue. The council was keen to see the offices upgraded and modernised with new spaces for conferences performance and celebrations.
But the ultimate goal was to bring the building into wider public use.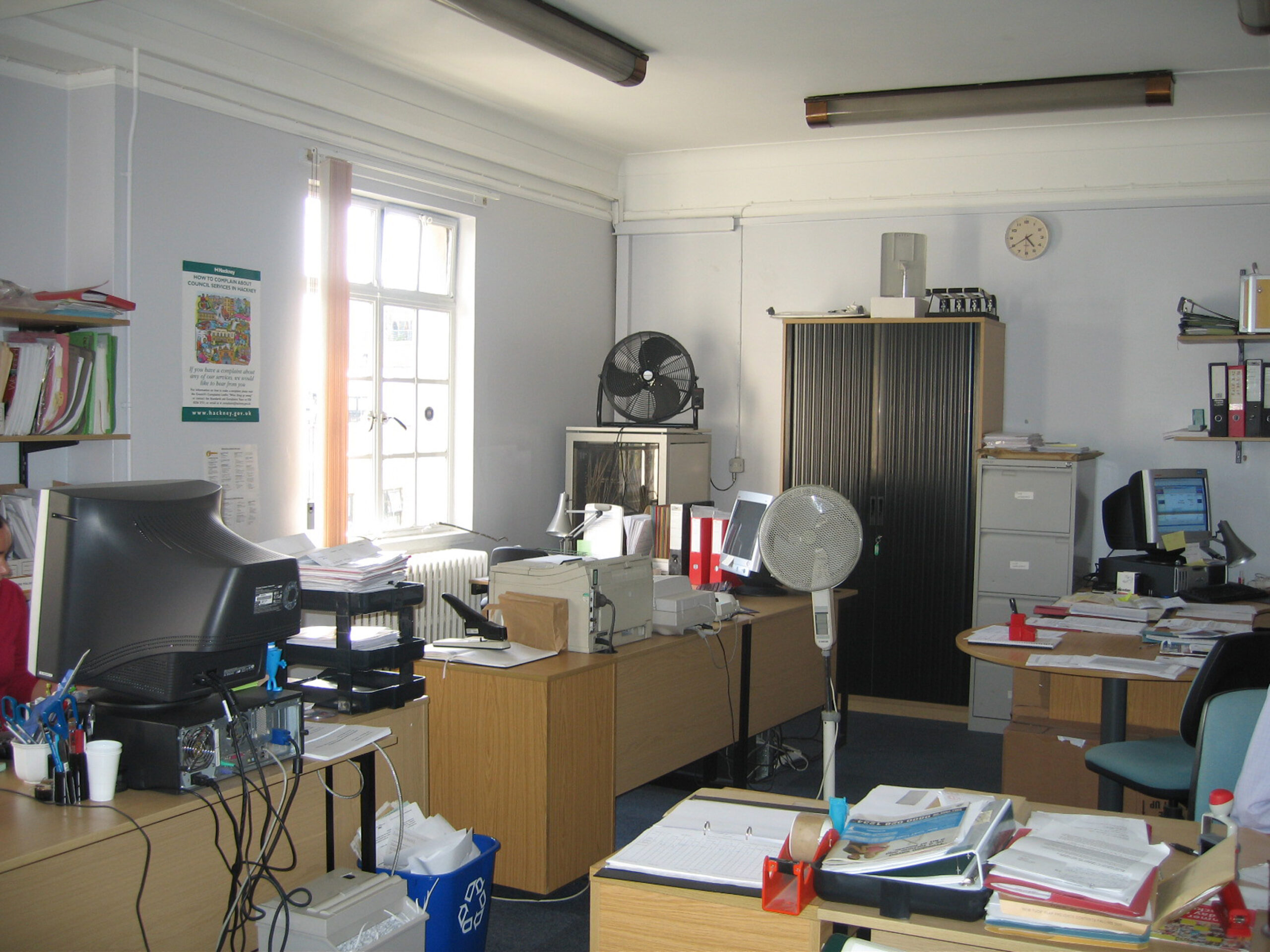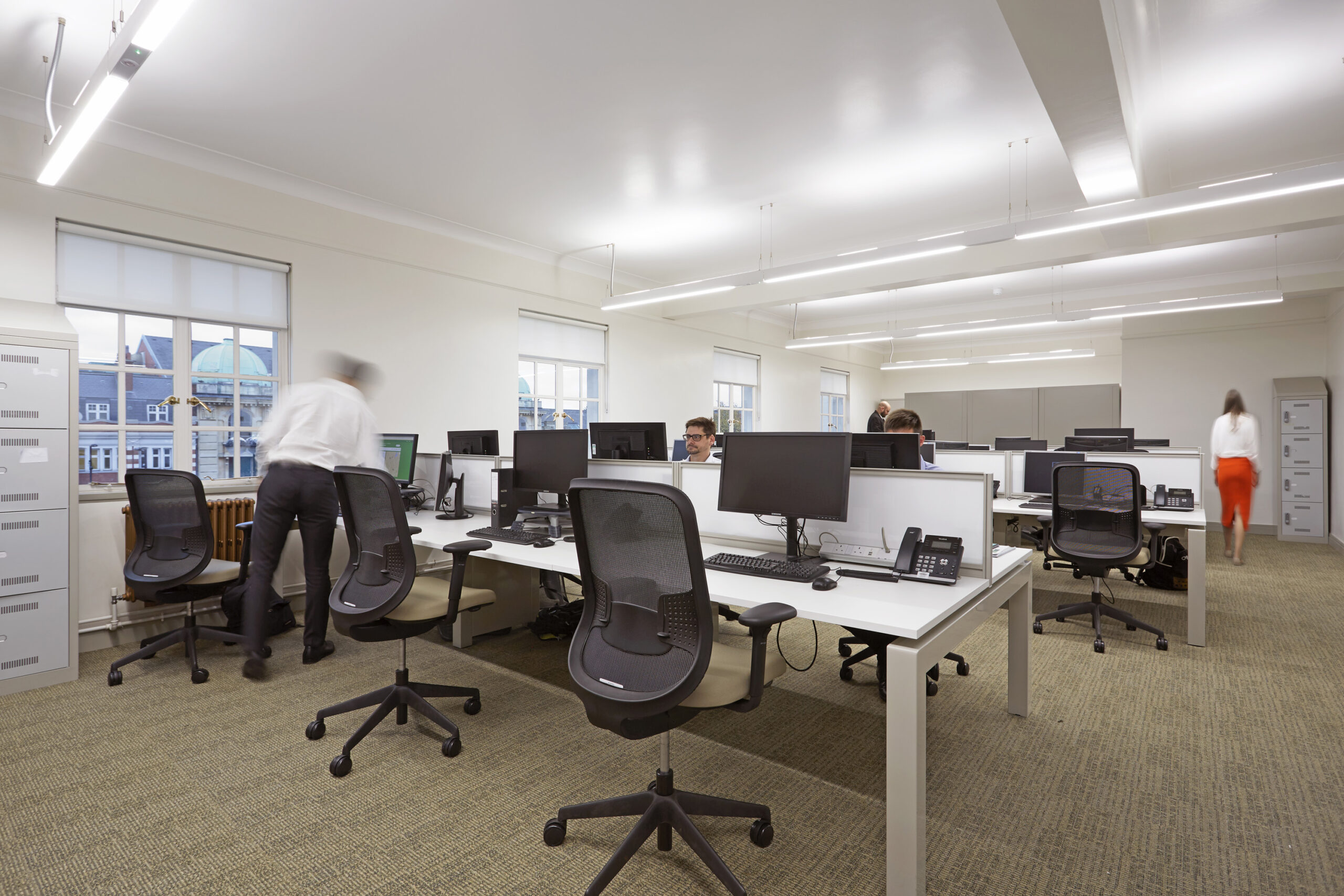 We cleared the decks, removing physical clutter so we could focus on painstakingly restoring the original finishes. We then reconfigured the space, introducing an office design which supported smarter ways of working with a 6:10 desk-to-staff ratio.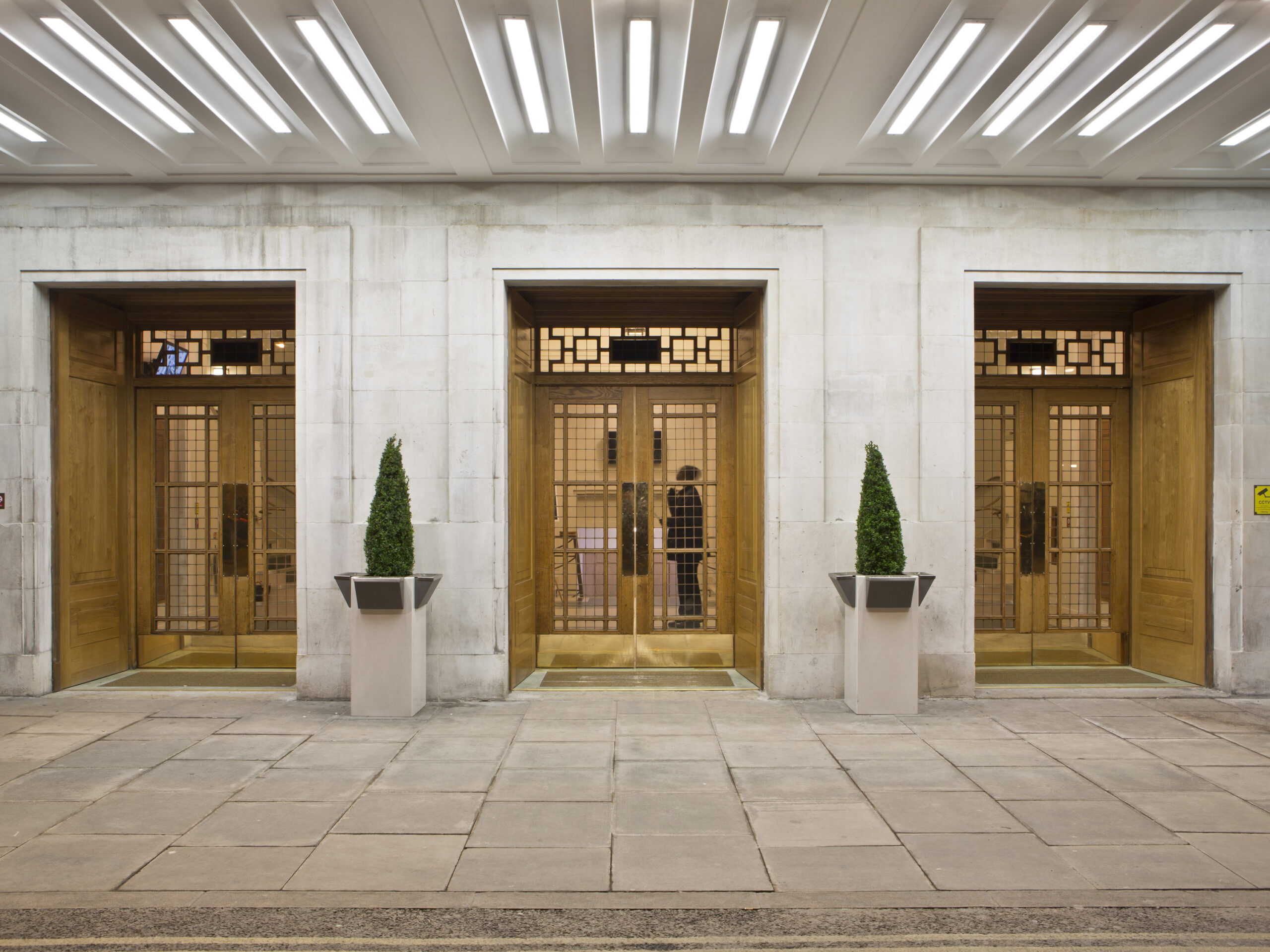 Outmoded spaces have been converted into new event venues – a new opportunity to generate revenue – while unused light wells in the heart of the building have become multi-functional spaces. New marriage suites and a public reception have been installed, while the assembly halls now have a functioning, Art Deco-styled bar.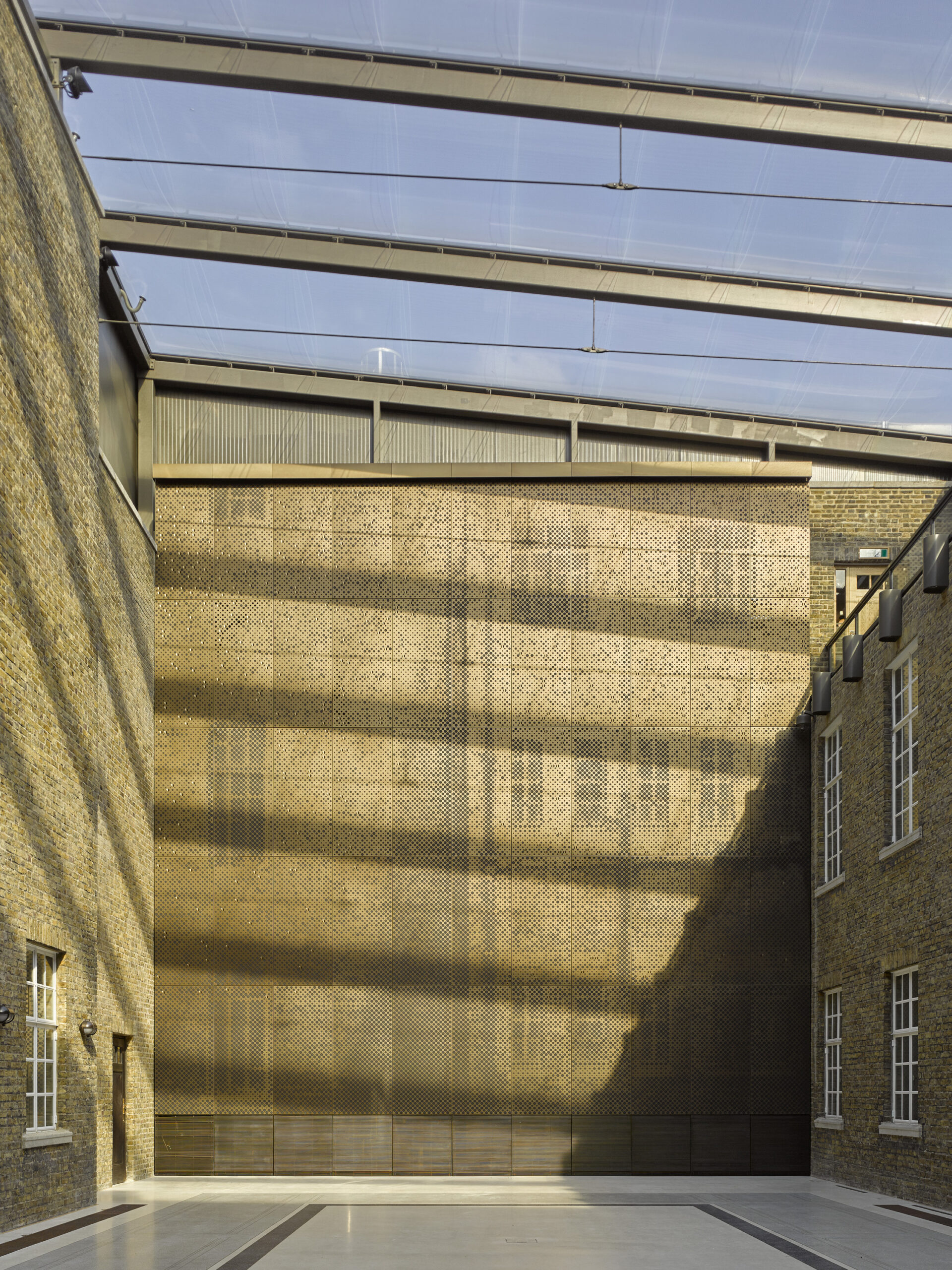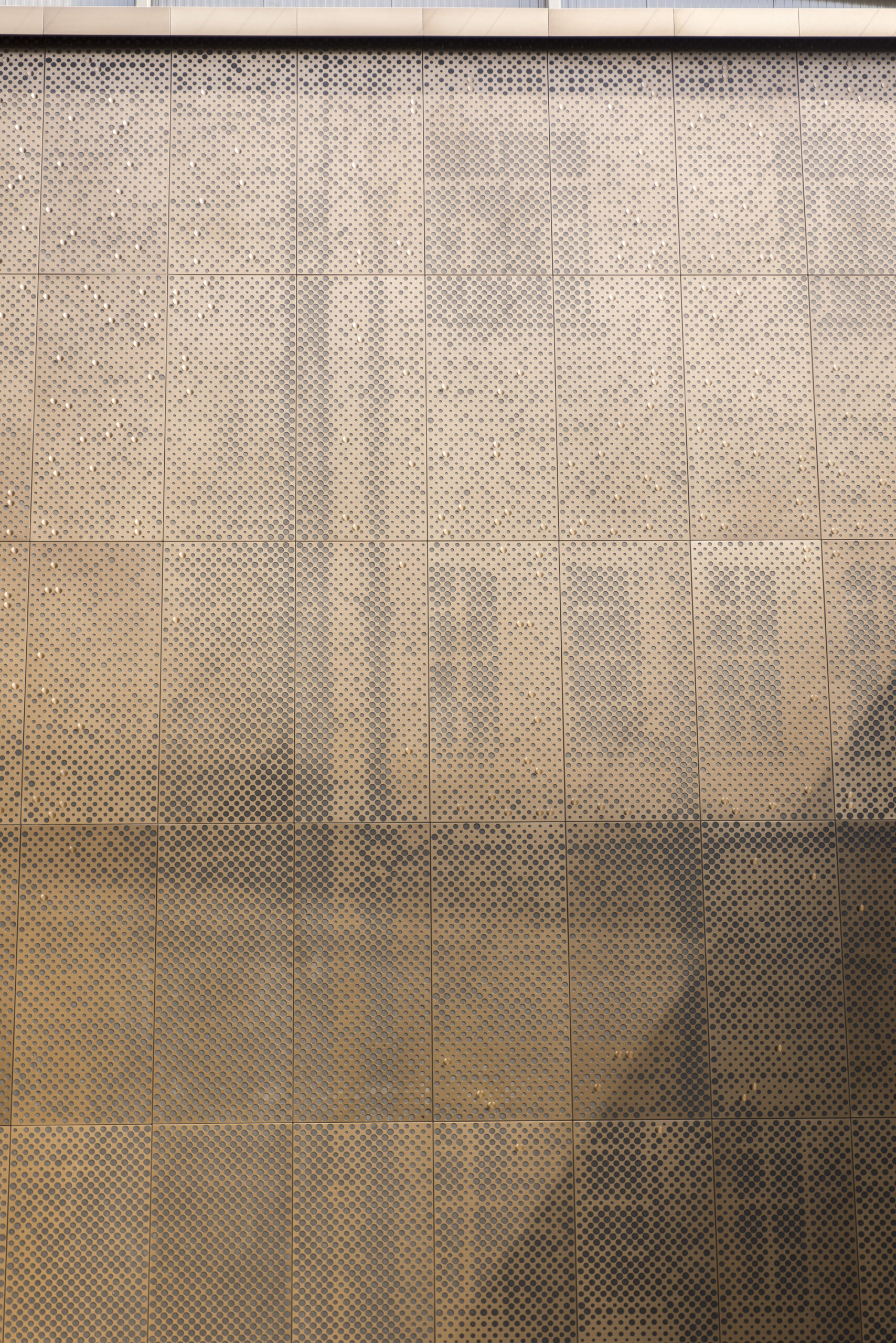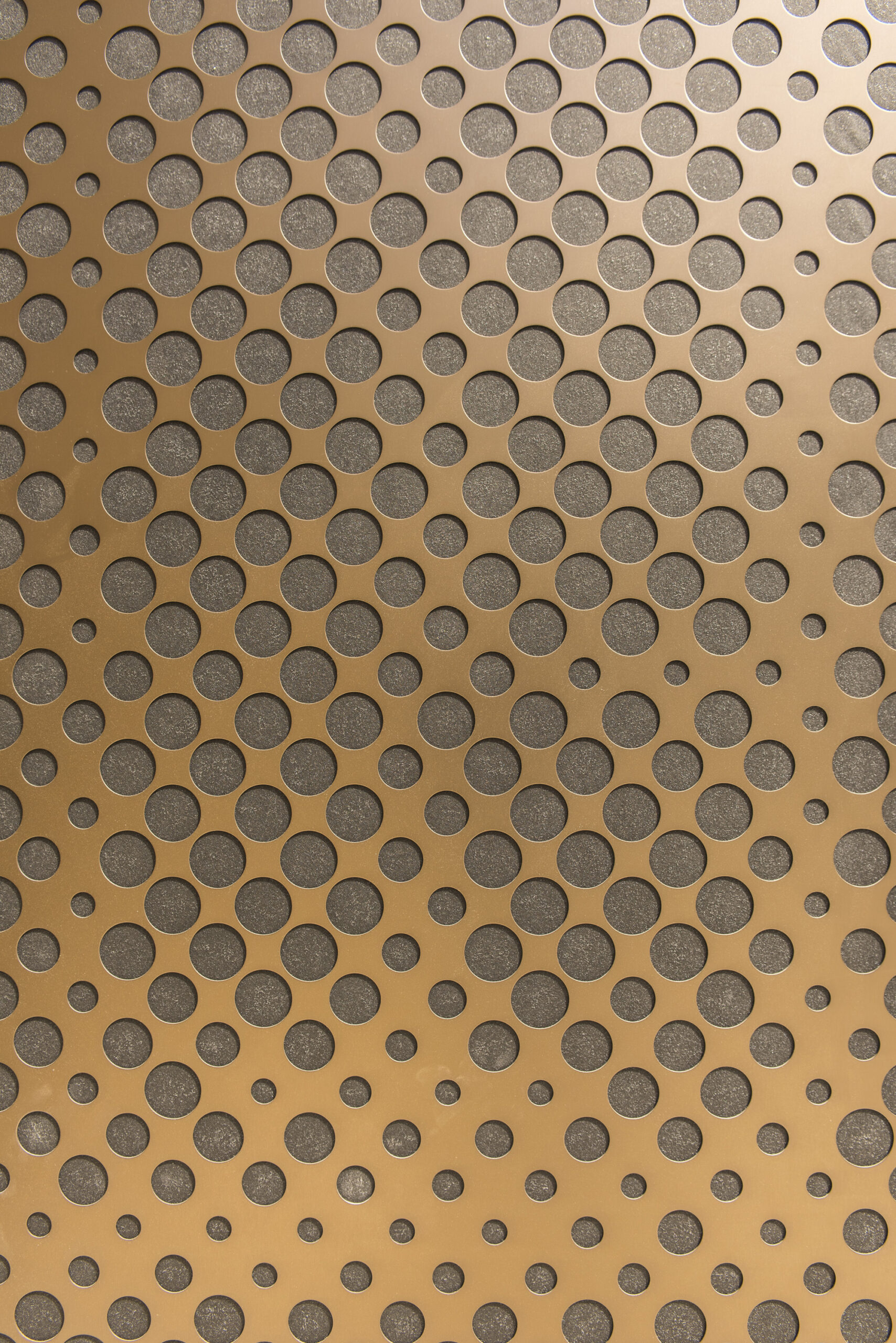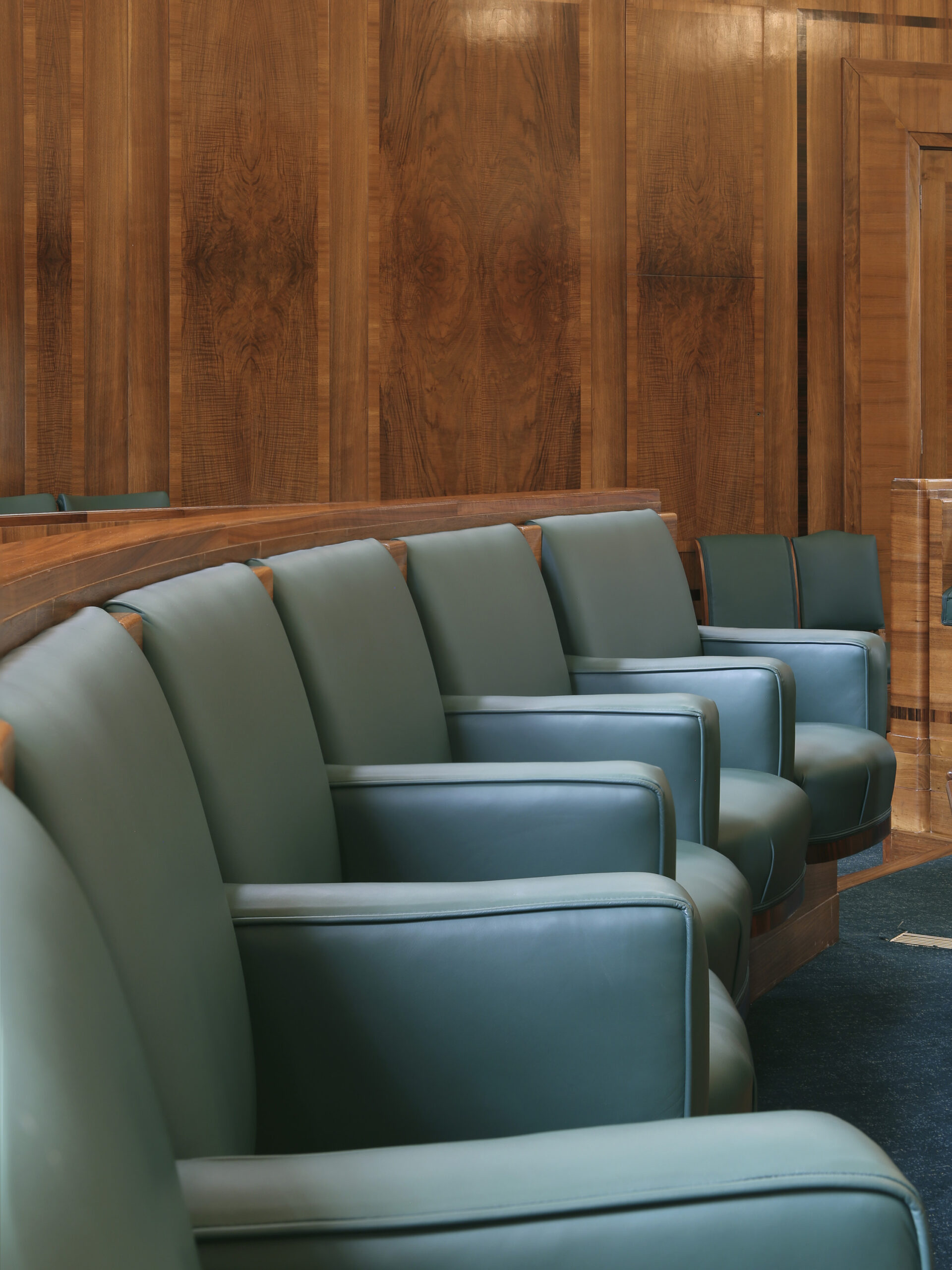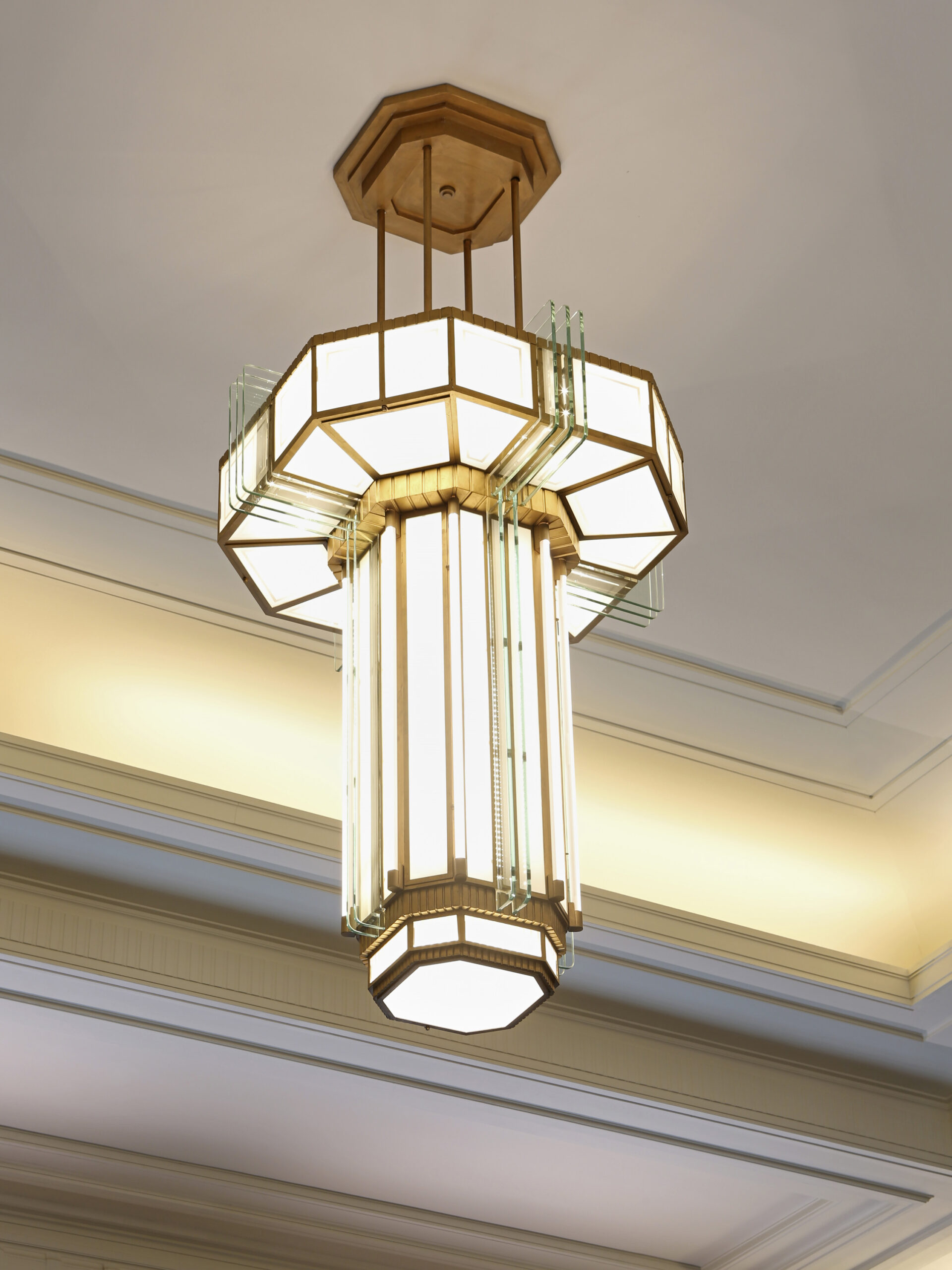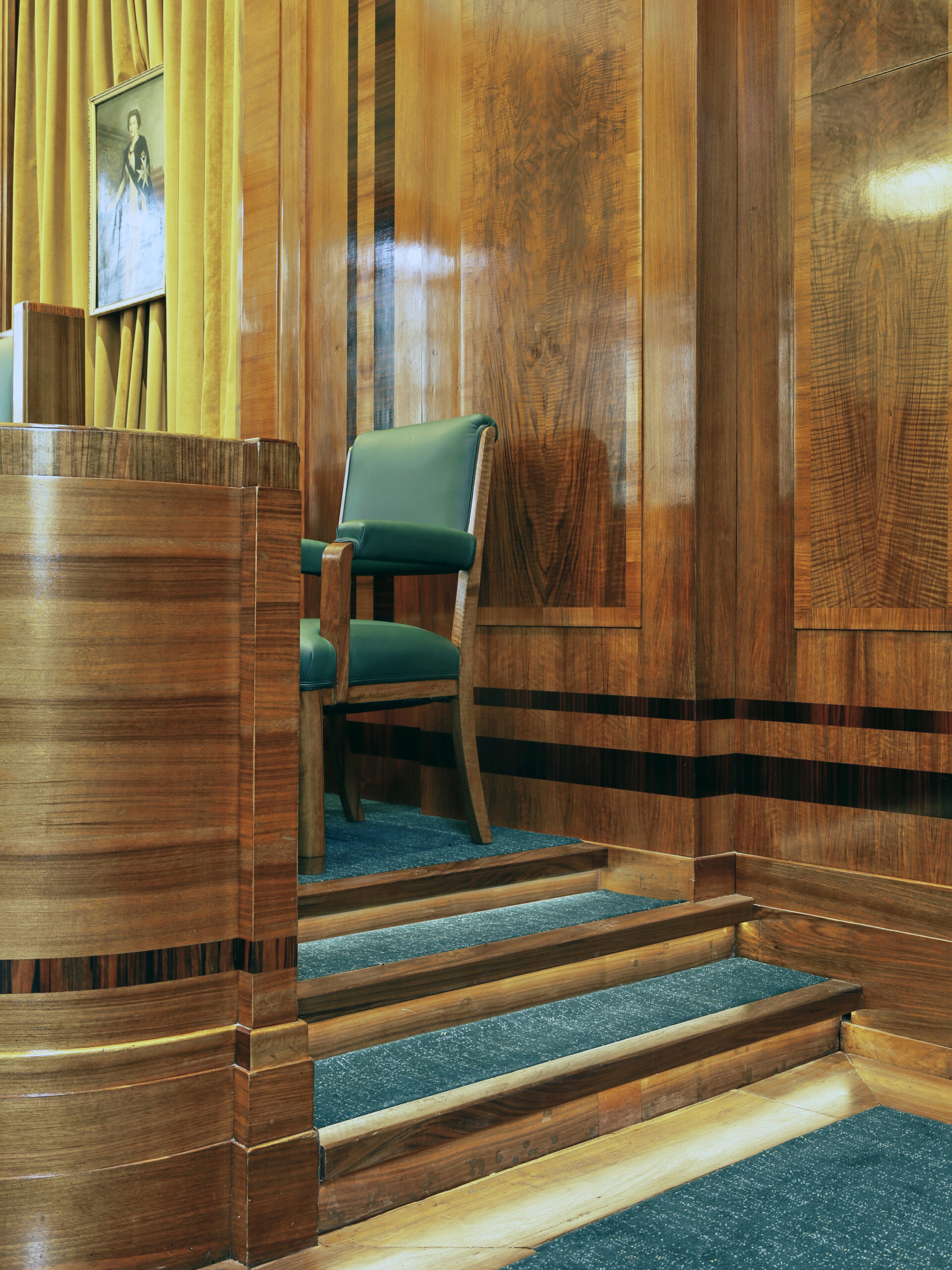 The town hall is now more efficient and effective – accommodating up to 70% more staff and more council services.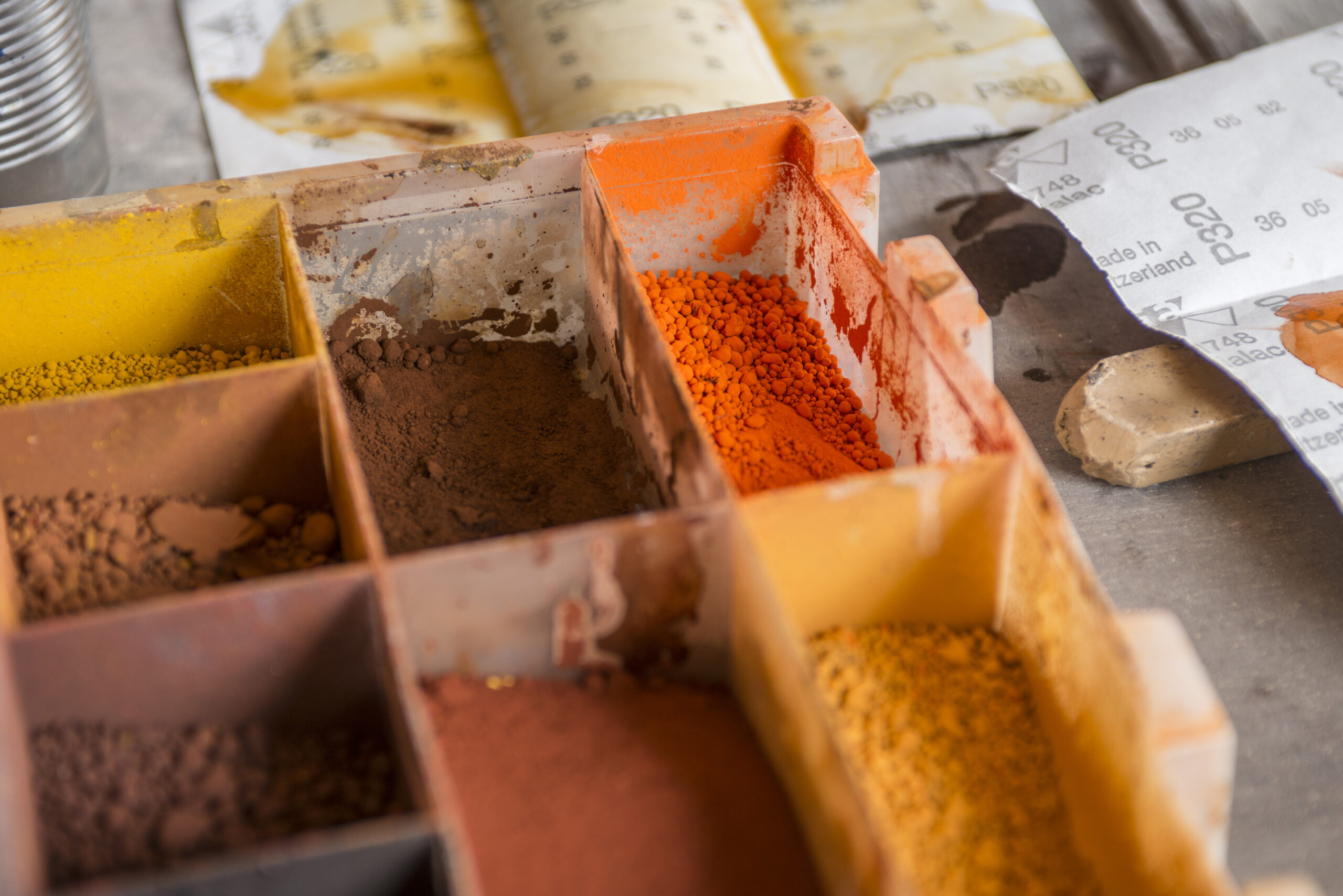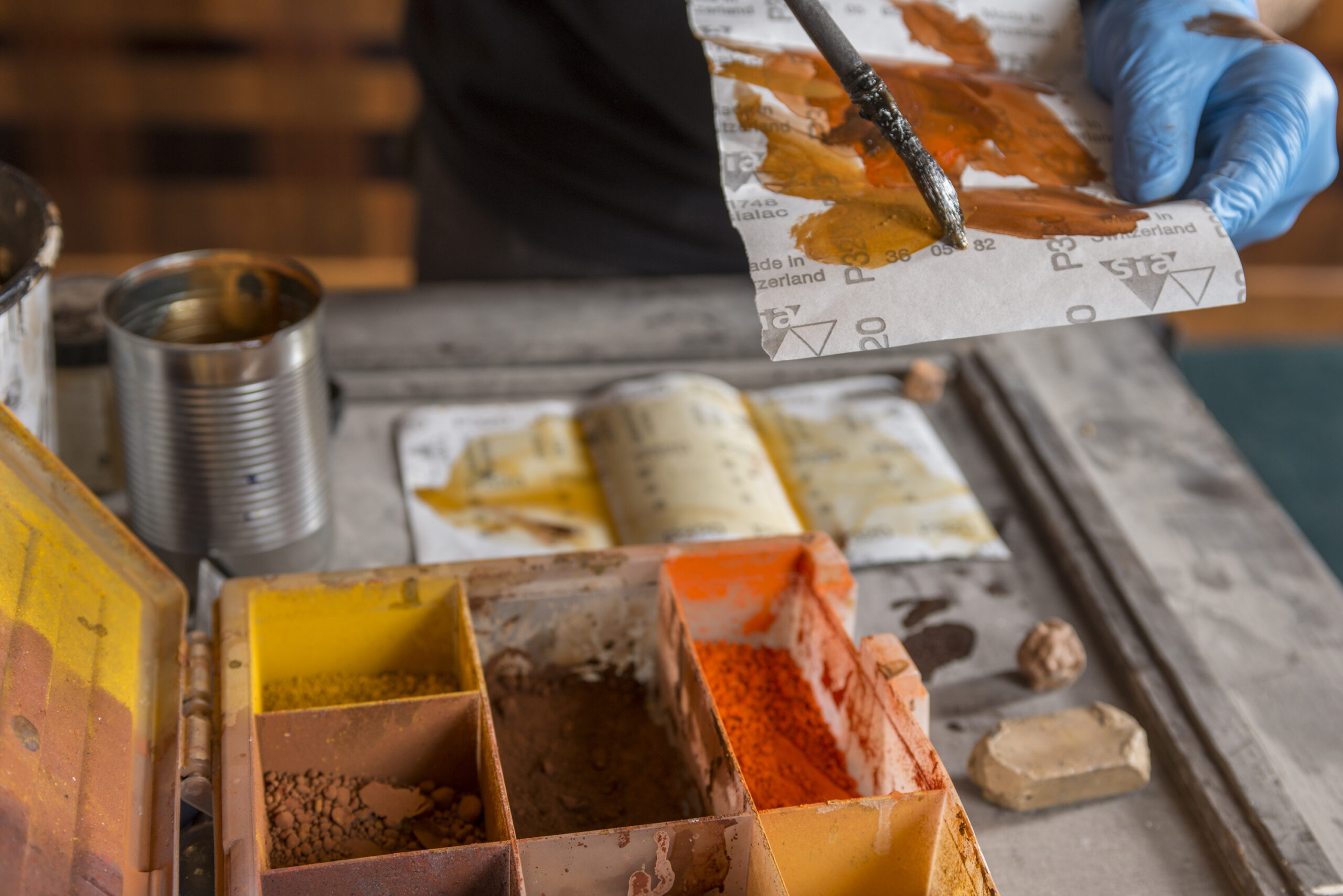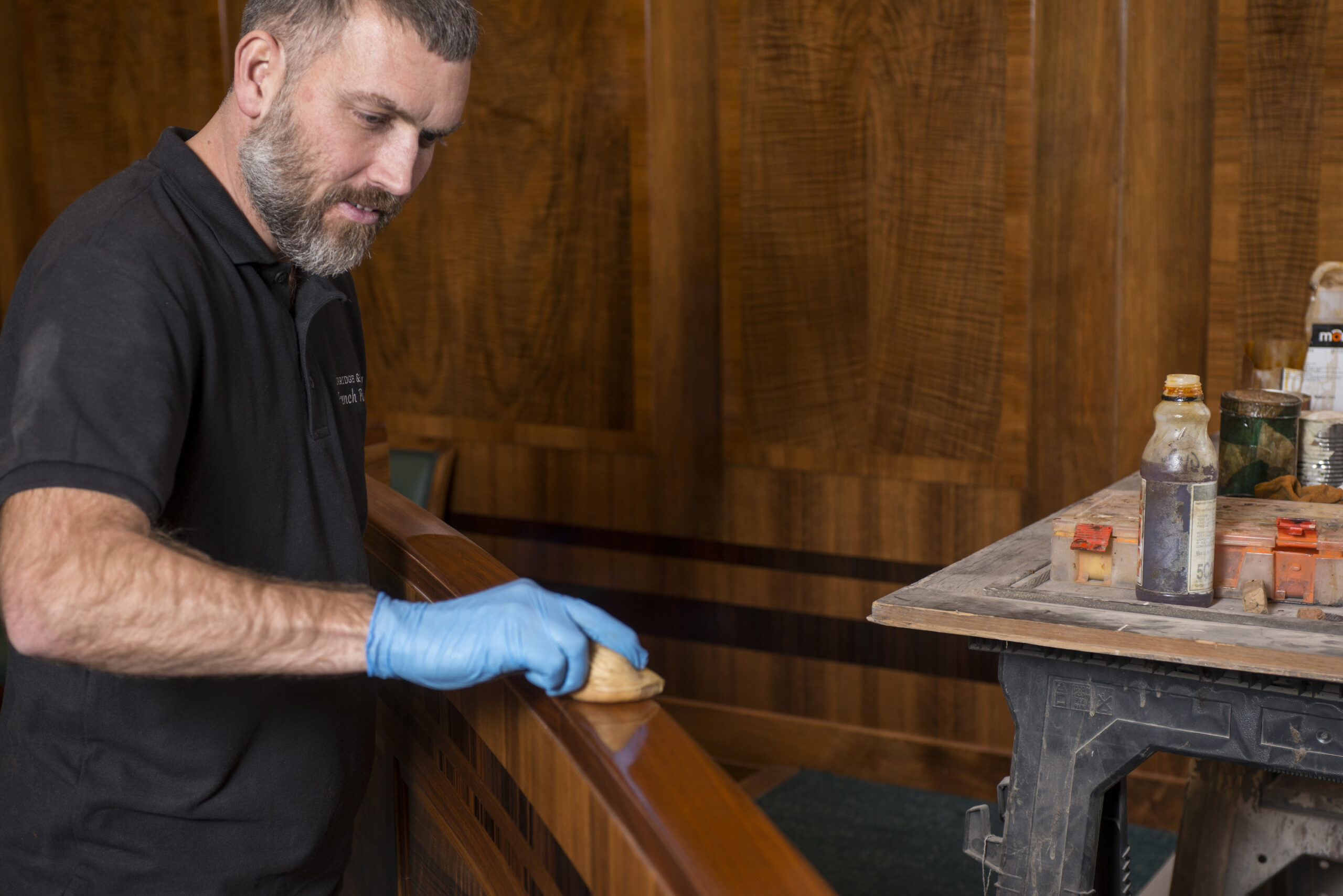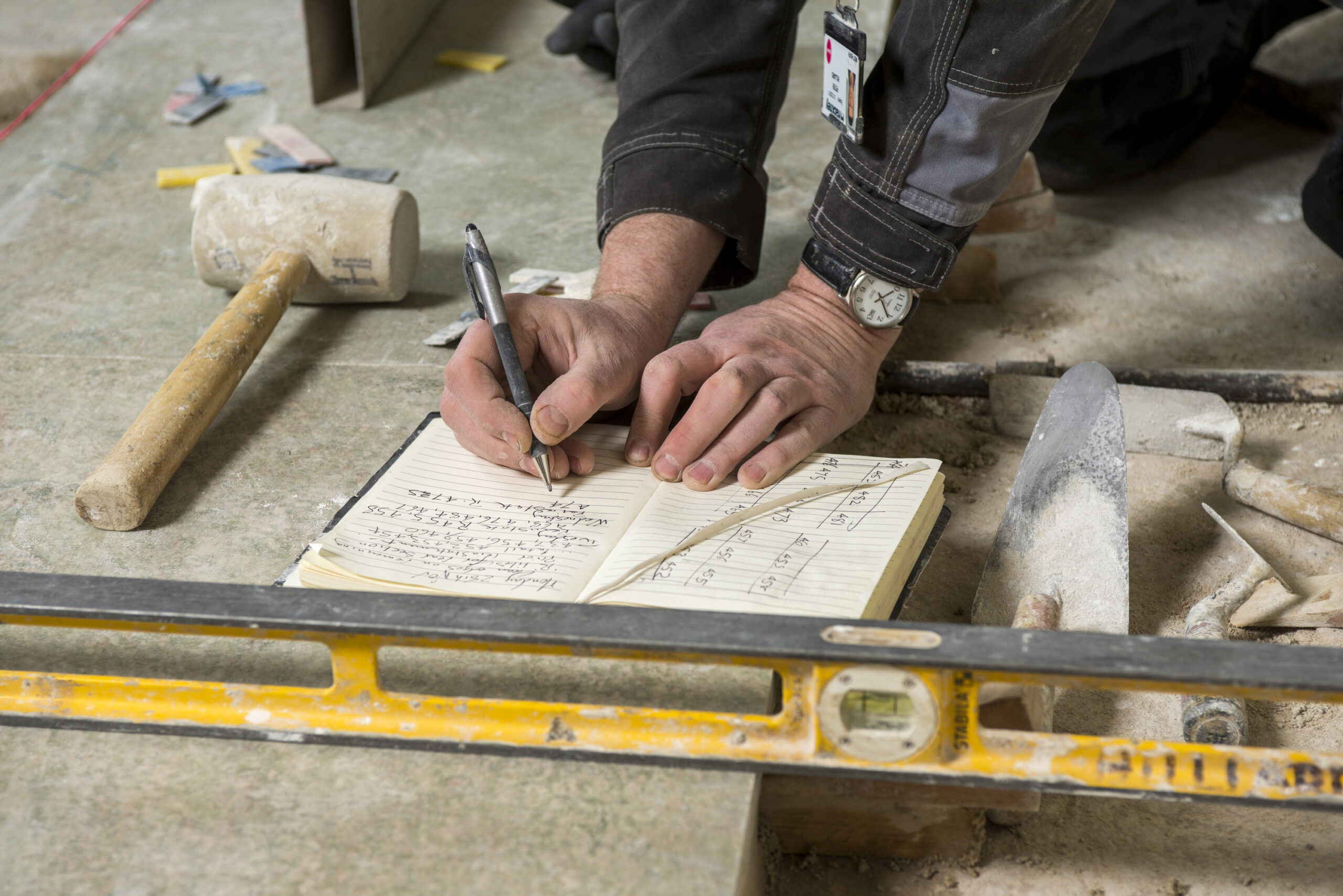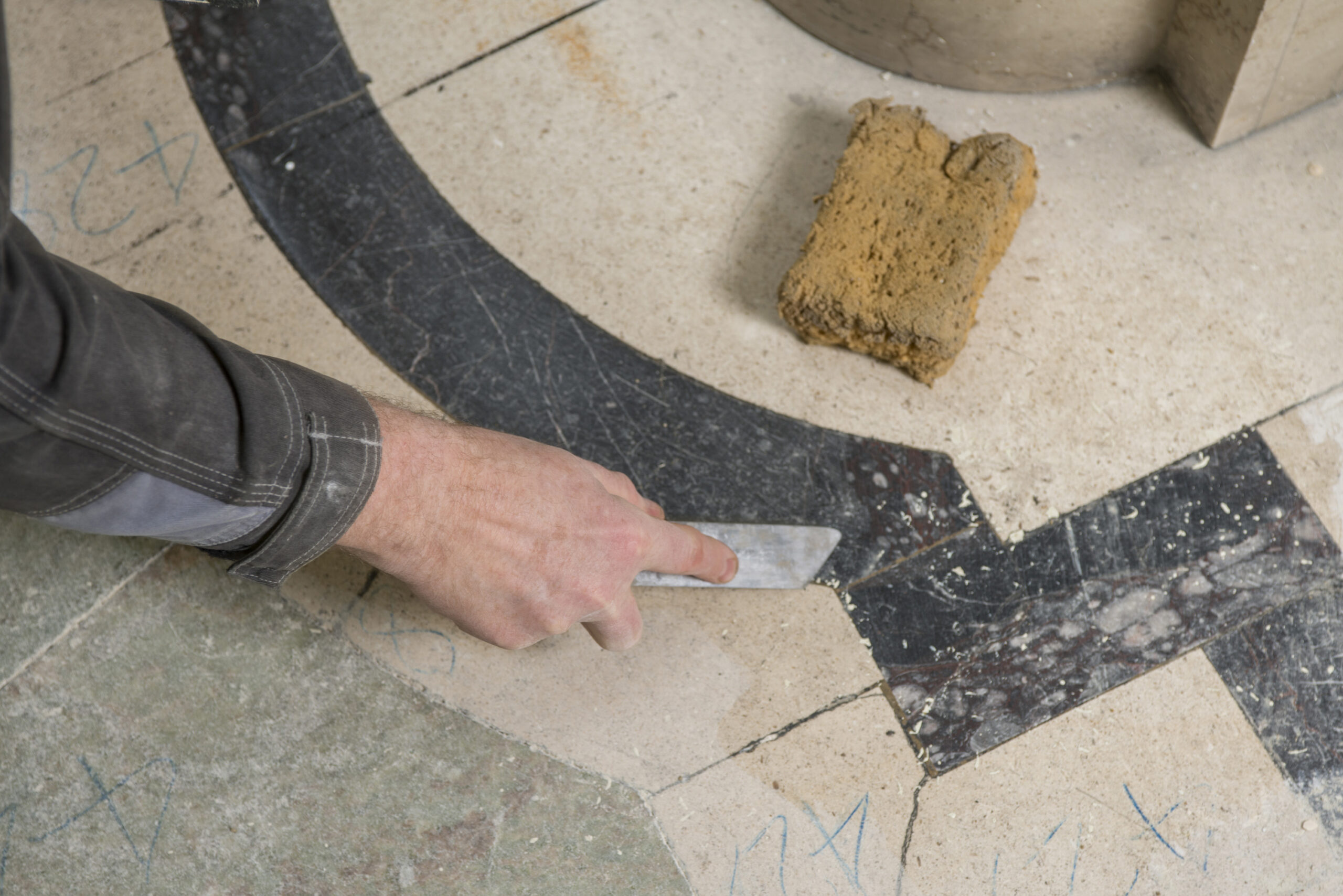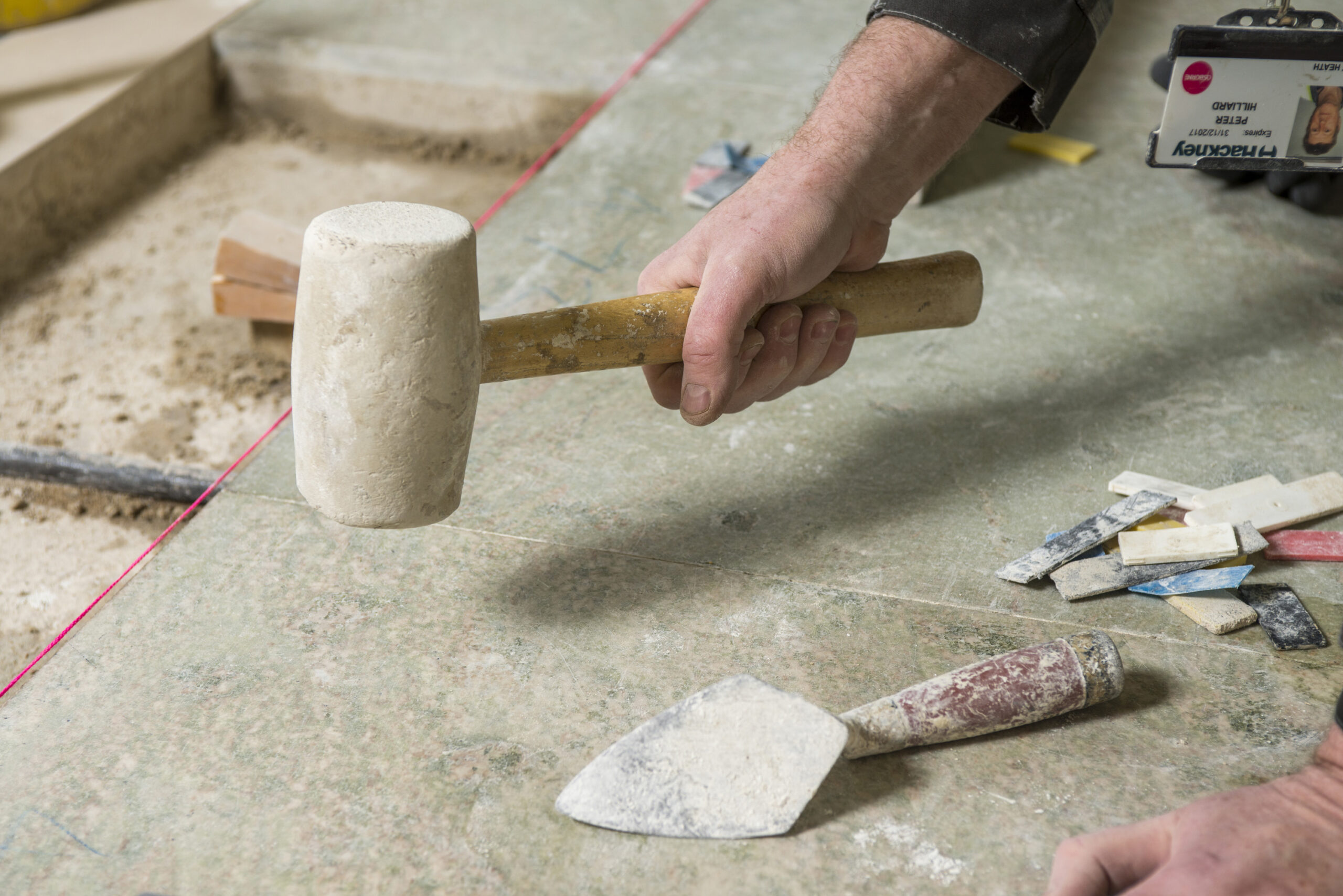 We worked with local craftsmen – some of whom came out of retirement specially – to restore the leatherwork, French polishing, and carpentry, and replace light fittings and ironmongery with matching materials.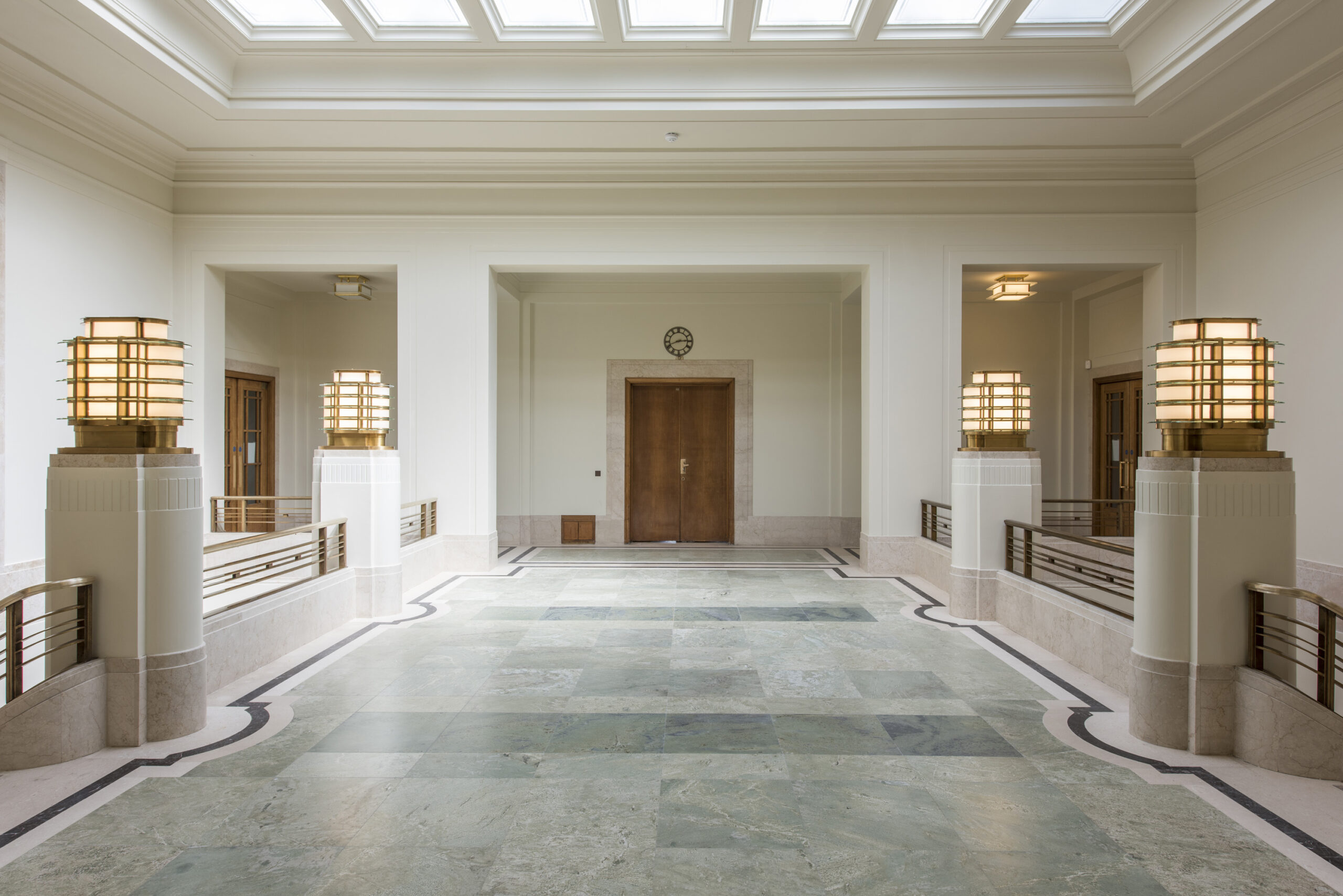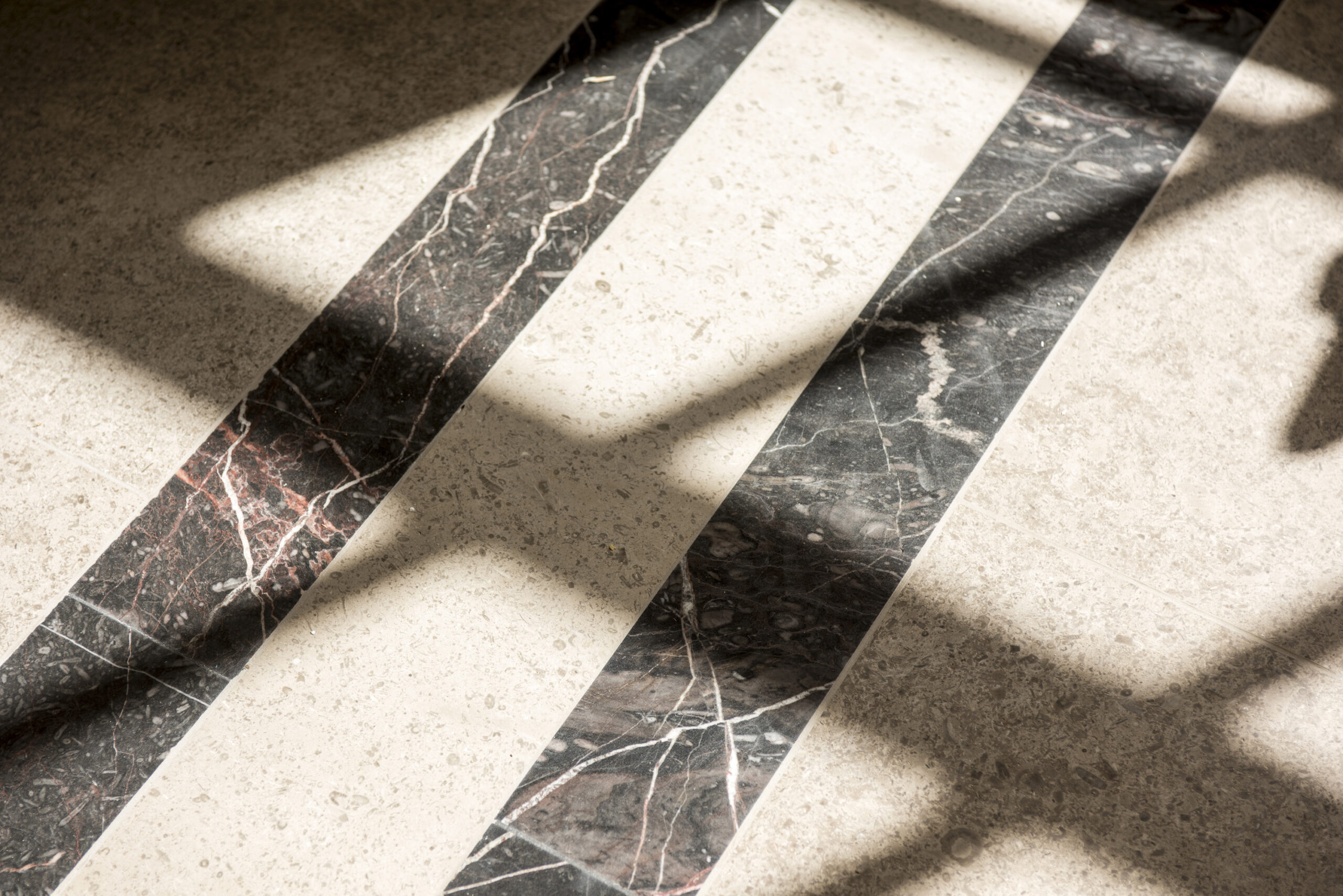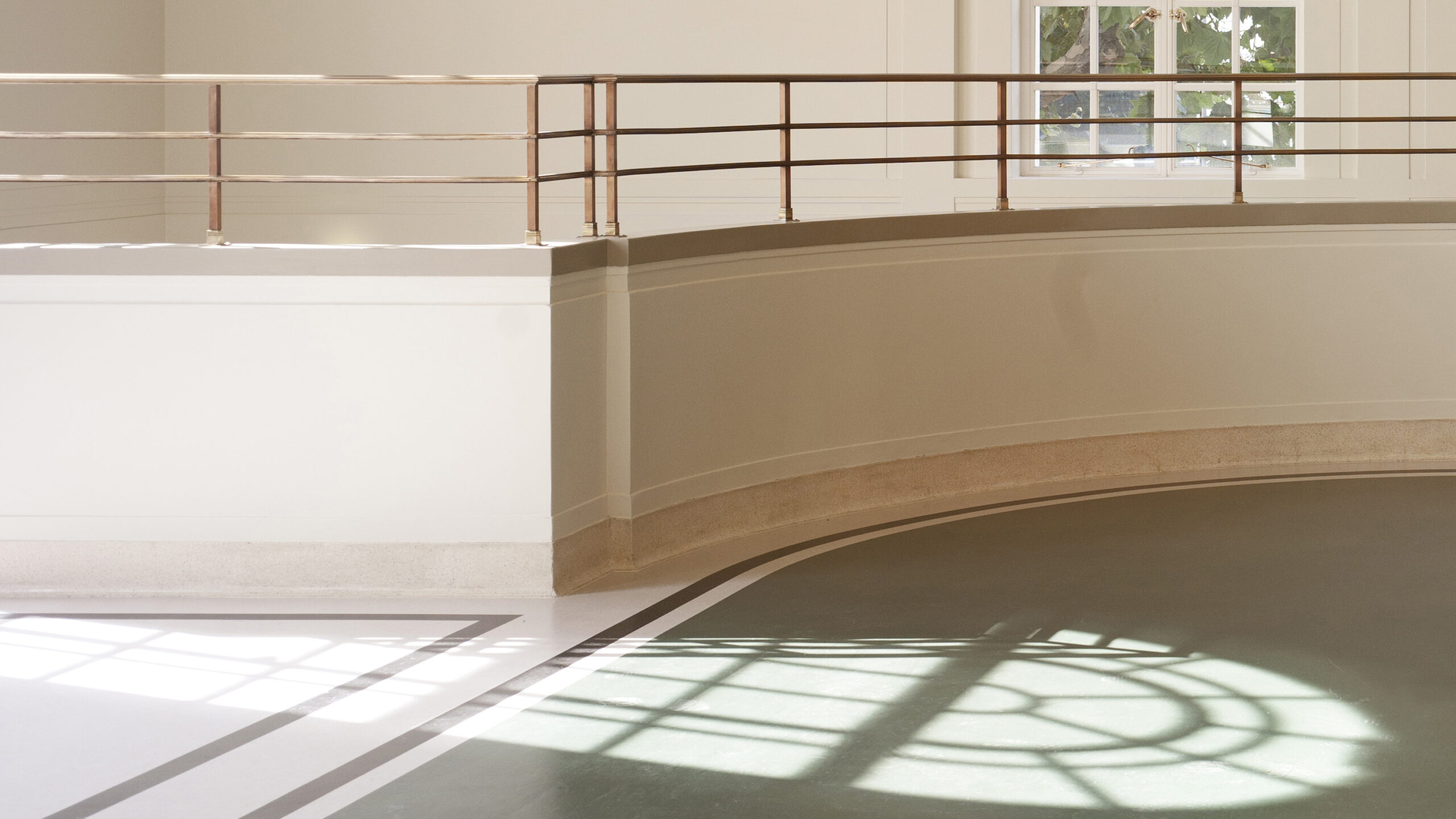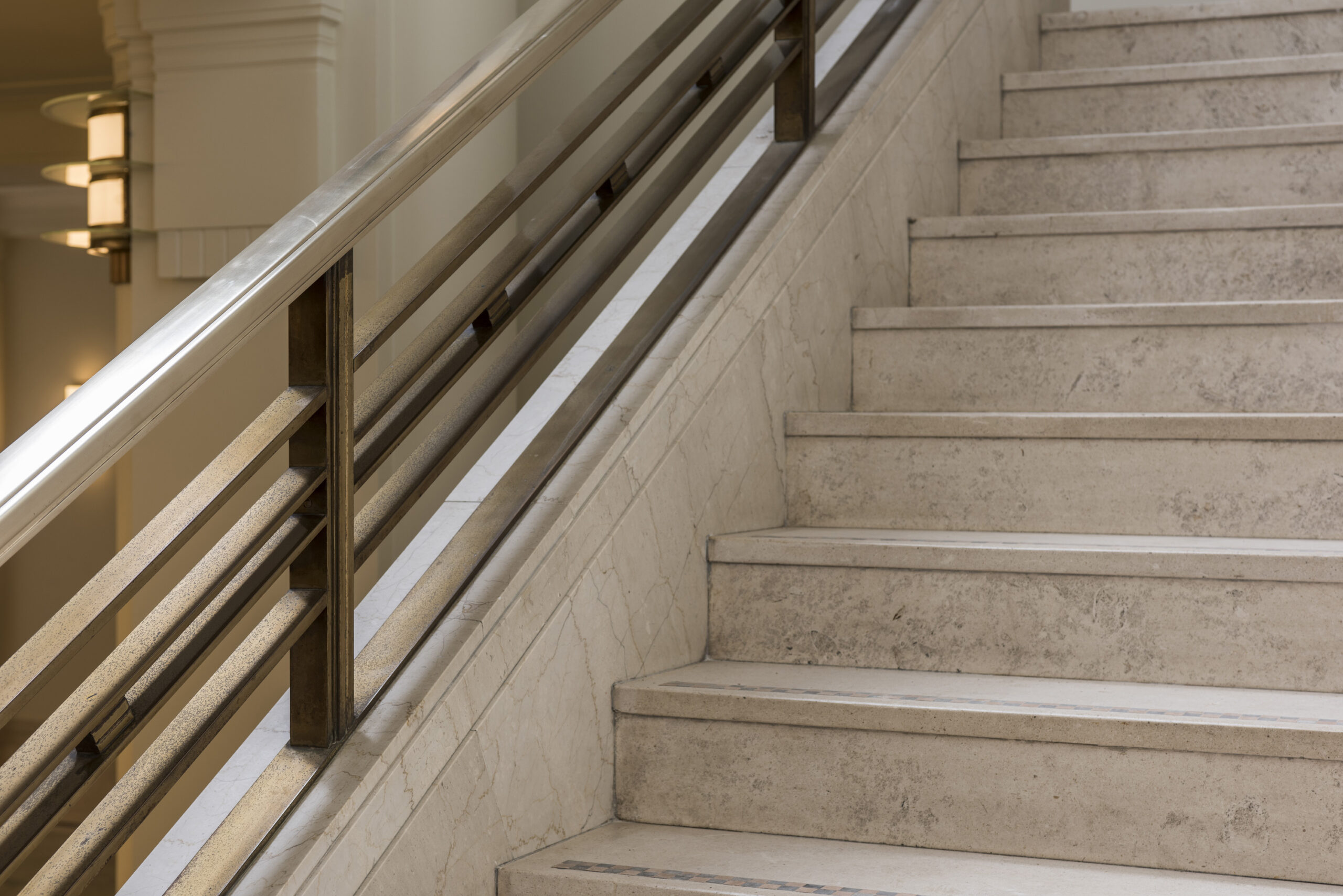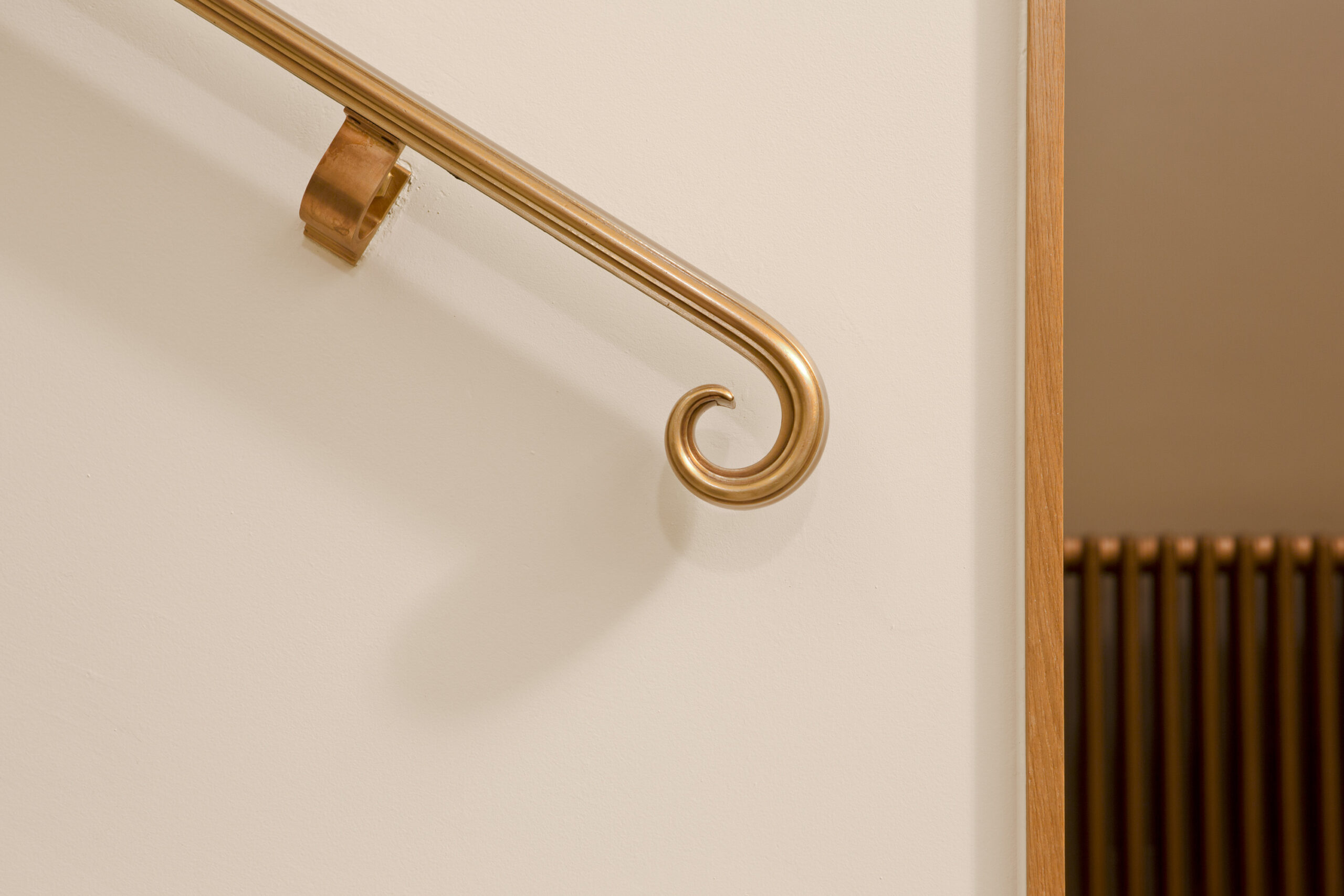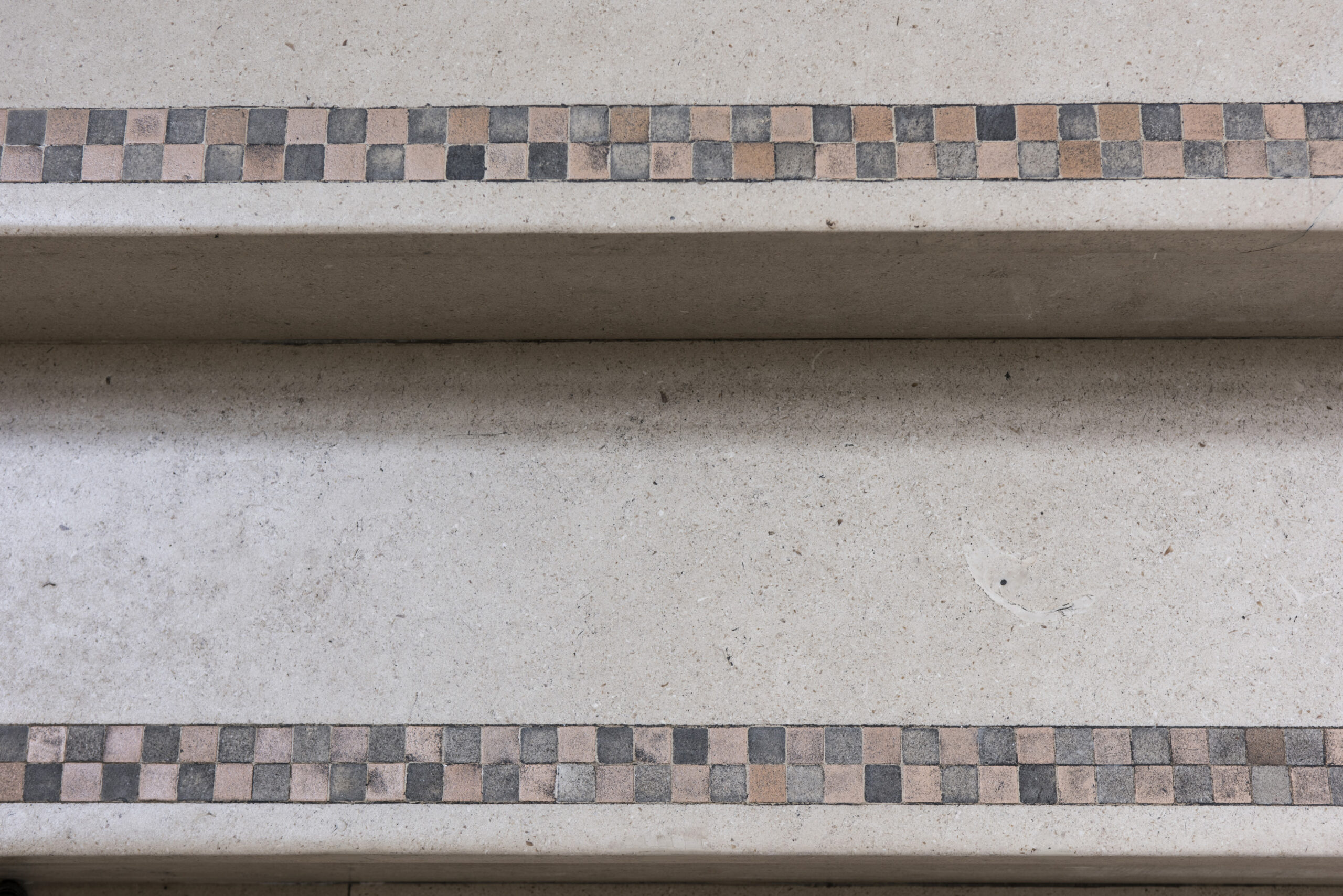 Project name: Hackney Town Hall
Location: London UK
Service: Briefing and estates optimisation, Digital design
Value: < £20M
Scope: Architecture, Interior design
Clients: London Borough of Hackney
Status: Complete
Completion date: 2017
Contractor: Osborne
Structural engineer: Warehams
M&E engineer: Jacobs
Quantity surveyor: Ridge & Partners
Consultant: Turner Bates
Project management: Ridge & Partners
Lighting design: DPA Lighting Consultants
Photography: Siobhan Doran
Hackney Design Awards 2018 People's Choice Awards - Winner
New London Awards 2018 Conservation & Retrofit - Winner
RIBA Awards 2018 London Regional Award - Winner