East Croydon Station Bridge
A beacon of change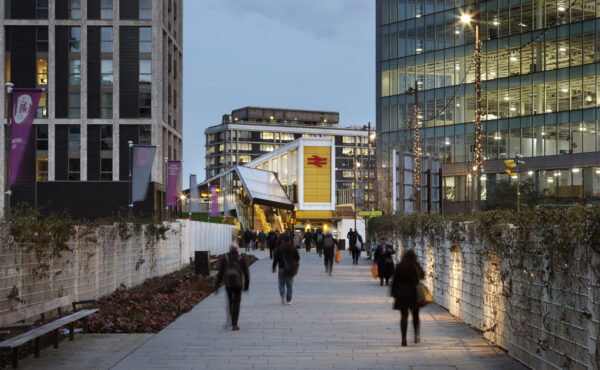 We pioneered the push-launch of a new bridge over live tracks and a fully operational railway station to relieve congestion, increase capacity and kick-start East Croydon's regeneration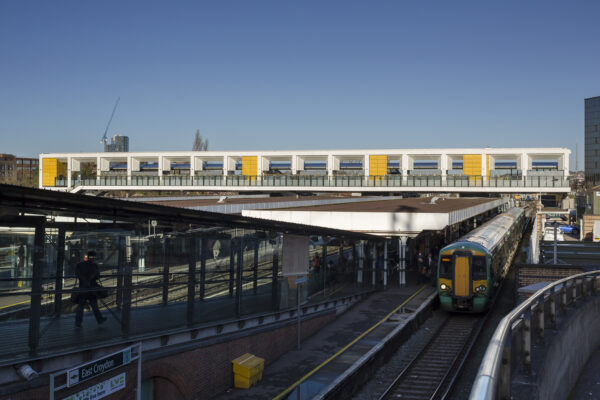 The bridge provided a viable, cost-effective solution to upgrading the station but bringing together the right design, planning and technical expertise was a major feat of multi-disciplinary collaboration and teamwork. We worked with Croydon based engineers Mott Macdonald over 12 months to realise the bold, landmark design, which accommodates future expansion requirements for additional rail tracks, platforms, lifts and telecommunications equipment.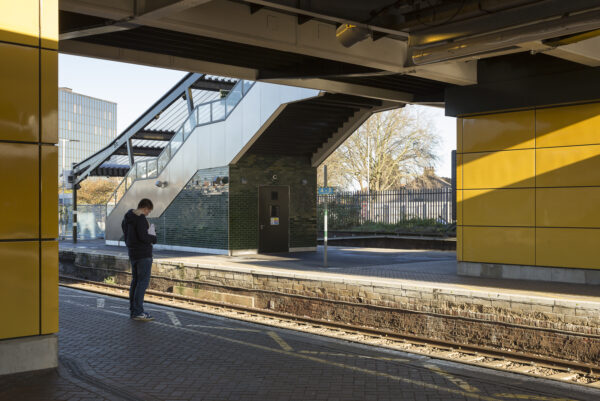 The entire 100-metre long, 700-tonne structure was prefabricated. Made in 10 sections for ease of transportation, the bridge was assembled on an adjacent station site by contractor, BAM Nuttall. Getting the materials, tolerances, finishes and fixing arrangements correct was critical, for a bridge that would move only once in its lifetime before being secured firmly in place.
Over 22 hours on a November Sunday, East Croydon Station's new bridge inched its way into position, as slowly as possible so as not to alarm passing train drivers.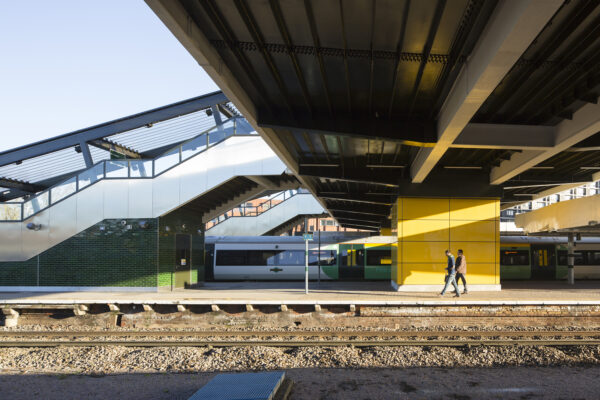 The bridge's exposed steel frame is white, in keeping with the surrounding architecture, with bold yellow internal panels that inject joy into the infrastructure, light up at night and help signal the station's presence. Staircases are clad in hardwearing, ceramic green tiles. Coloured enamel panels emphasise the lifts and aid wayfinding.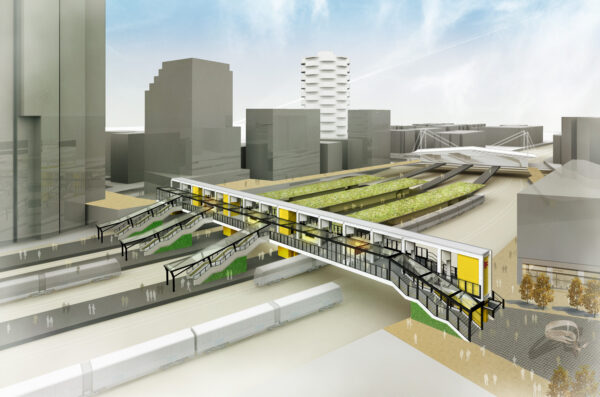 East Croydon Station Bridge is two links in one. The elevated station concourse is also a public footbridge that knits together the areas situated to the east and west of the station, previously split by the railway track. Now, communities that are minutes away as the crow flies are no longer worlds apart.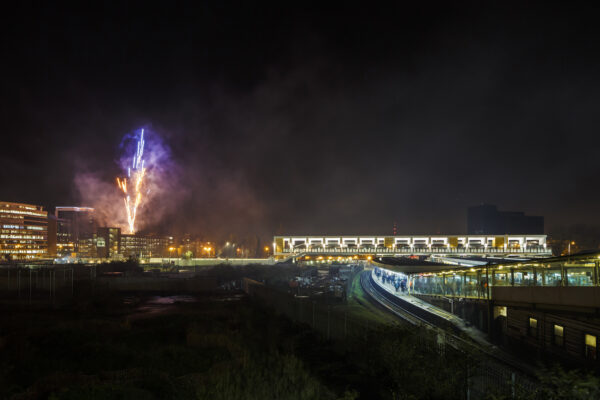 Project name: East Croydon Station Bridge
Location: East Croydon, UK
Service: Design for Manufacture & Assembly
Value: < £20M
Scope: Architecture, Urban design, Masterplanning
Clients: Croydon Council, Network Rail
Status: Complete
Completion date: 2013
Structural engineers: Mott Macdonald
Contractor : BAM Nuttall
BD Architect of the Year Awards 2016 Infrastructure - Winner