Dorothy Crowfoot Hodgkin Building
Reimagining new biochemistry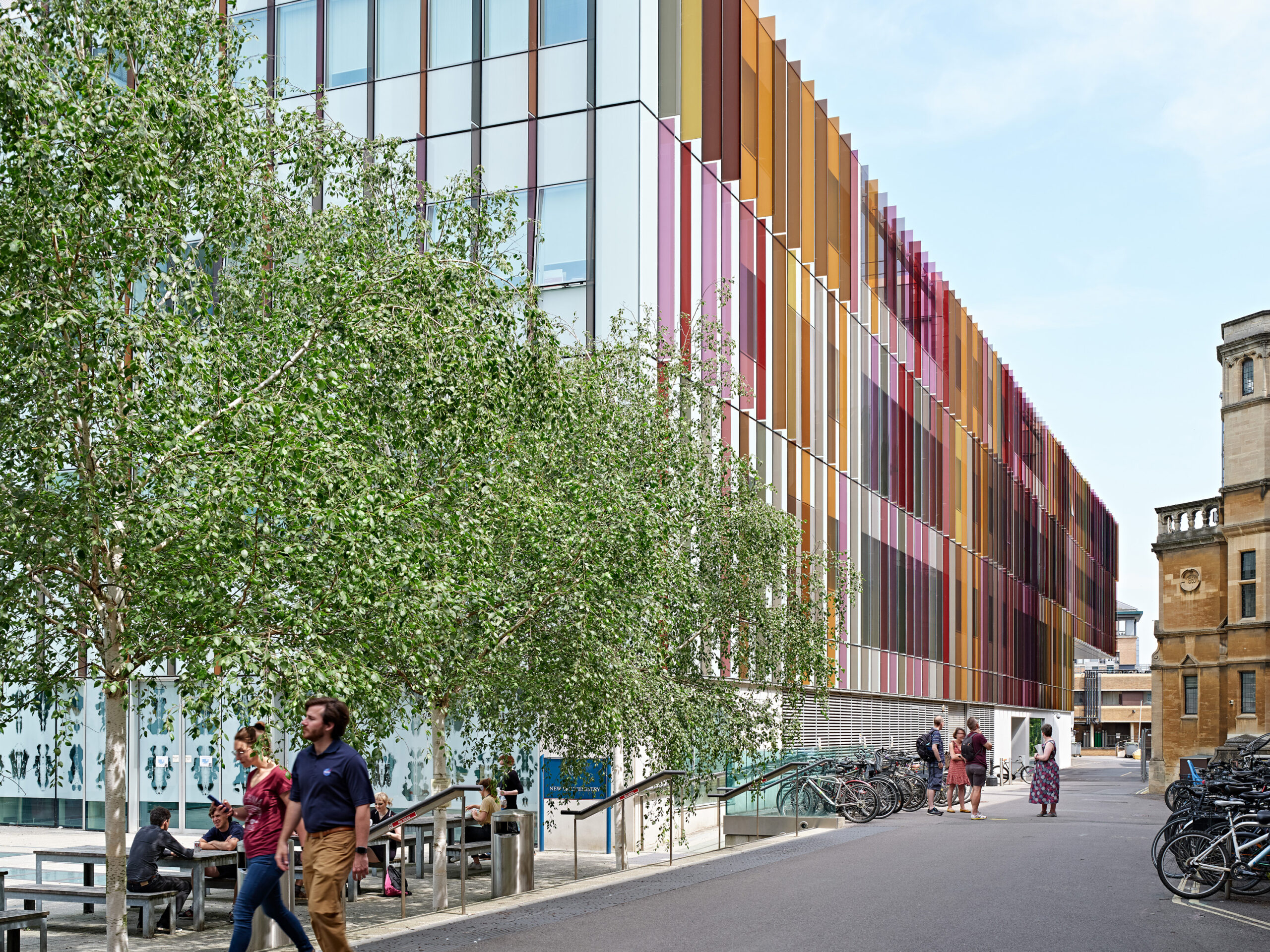 A high quality, flexible home for world-leading scientific research in the heart of Oxford.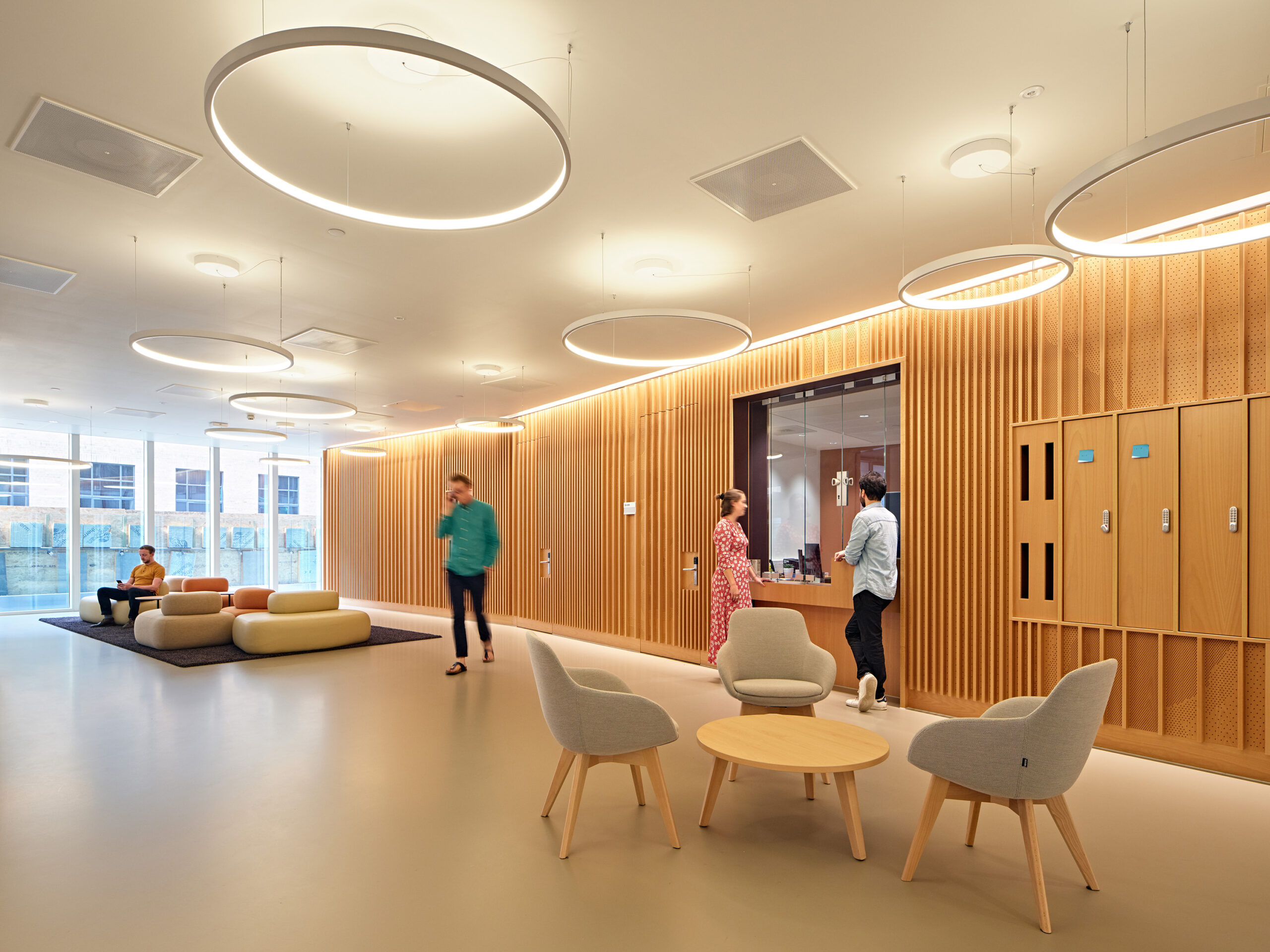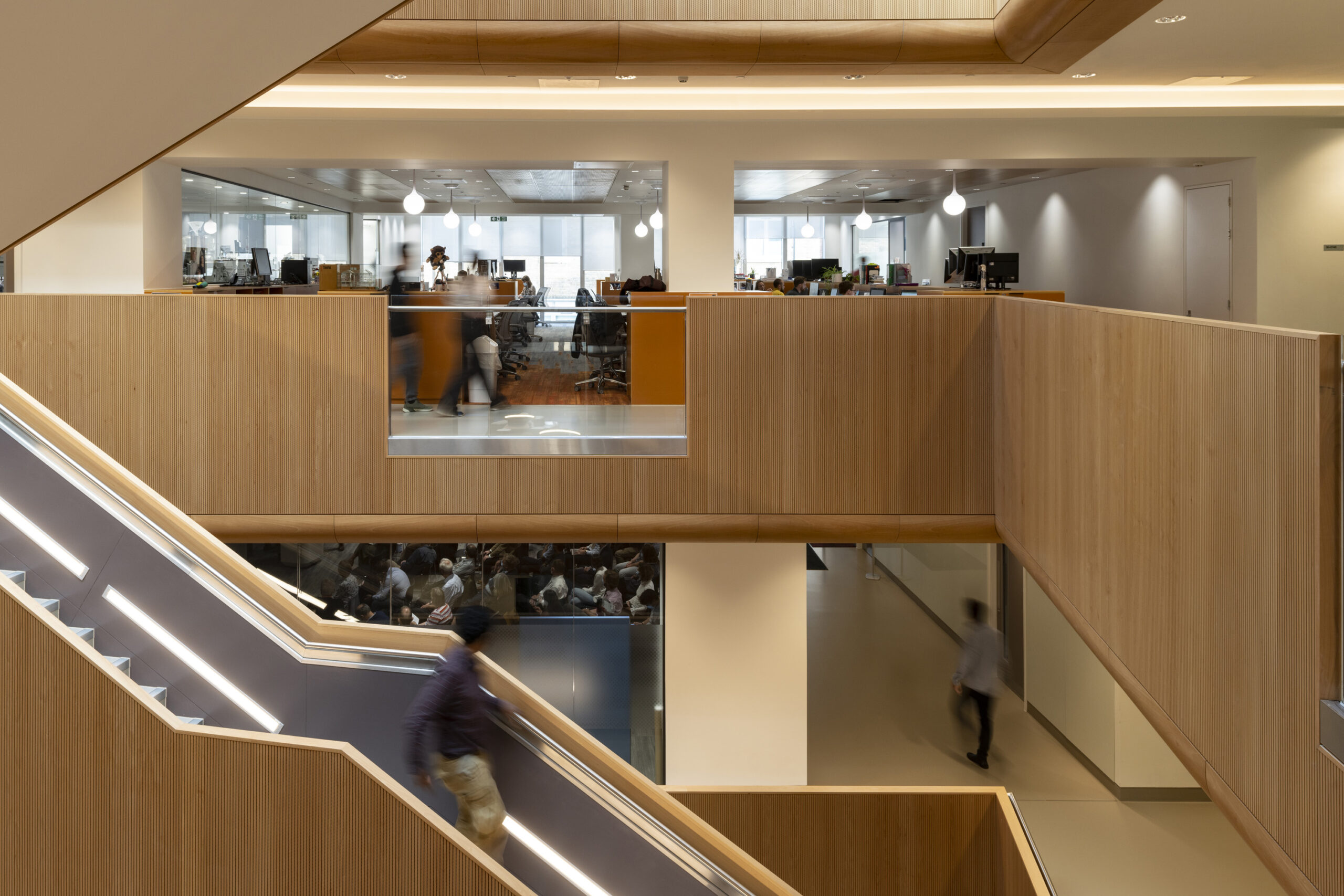 Home to 1,000 researchers, the Dorothy Crowfoot Hodgkin Building unites the University of Oxford's world-leading biochemistry, pathology, physics, life sciences physiology and engineering departments in an environment designed to foster collaboration and knowledge exchange.
This multi-disciplinary life sciences building offers high-specification labs alongside specific spaces for focused work, collaboration and knowledge exchange.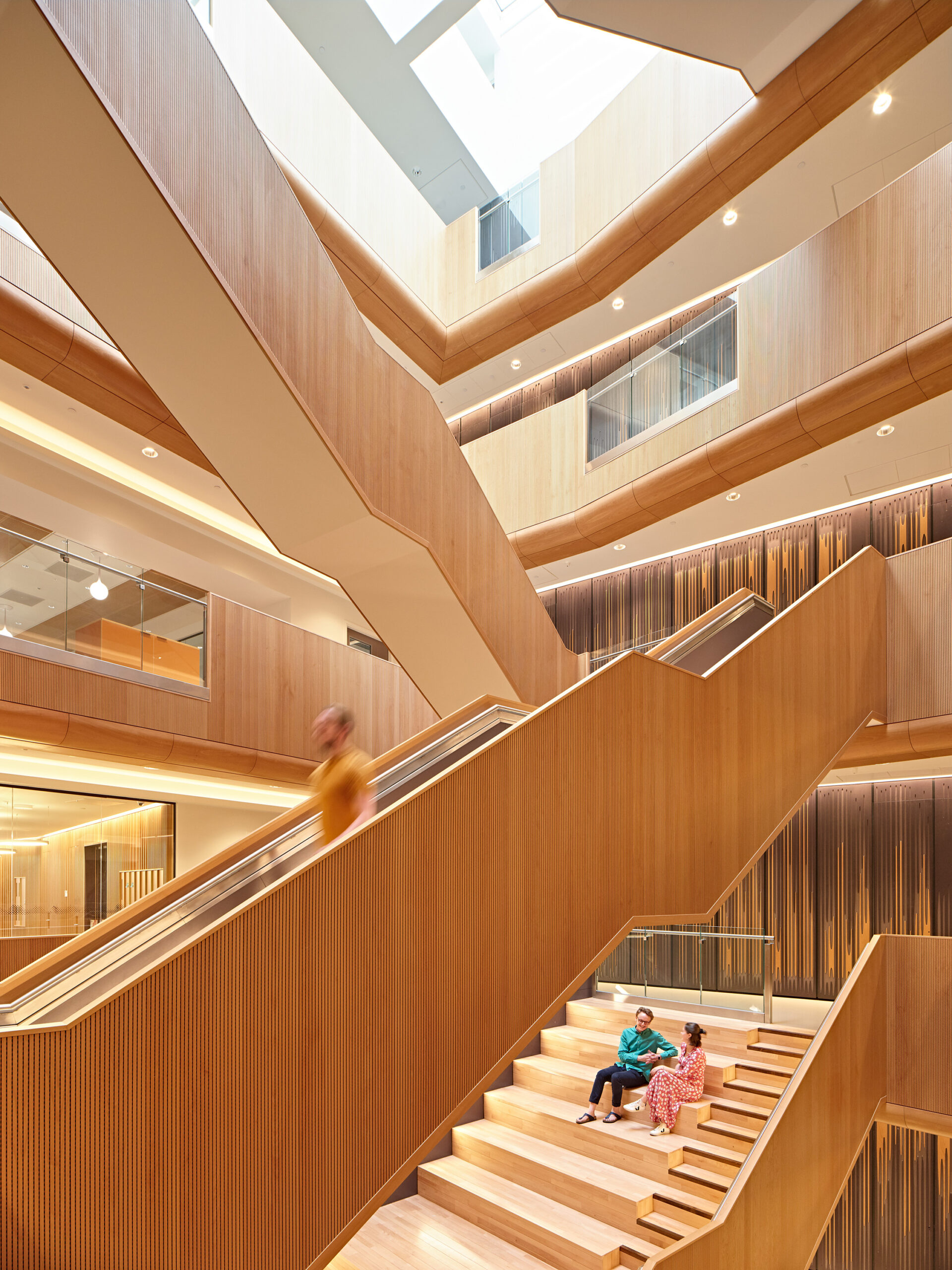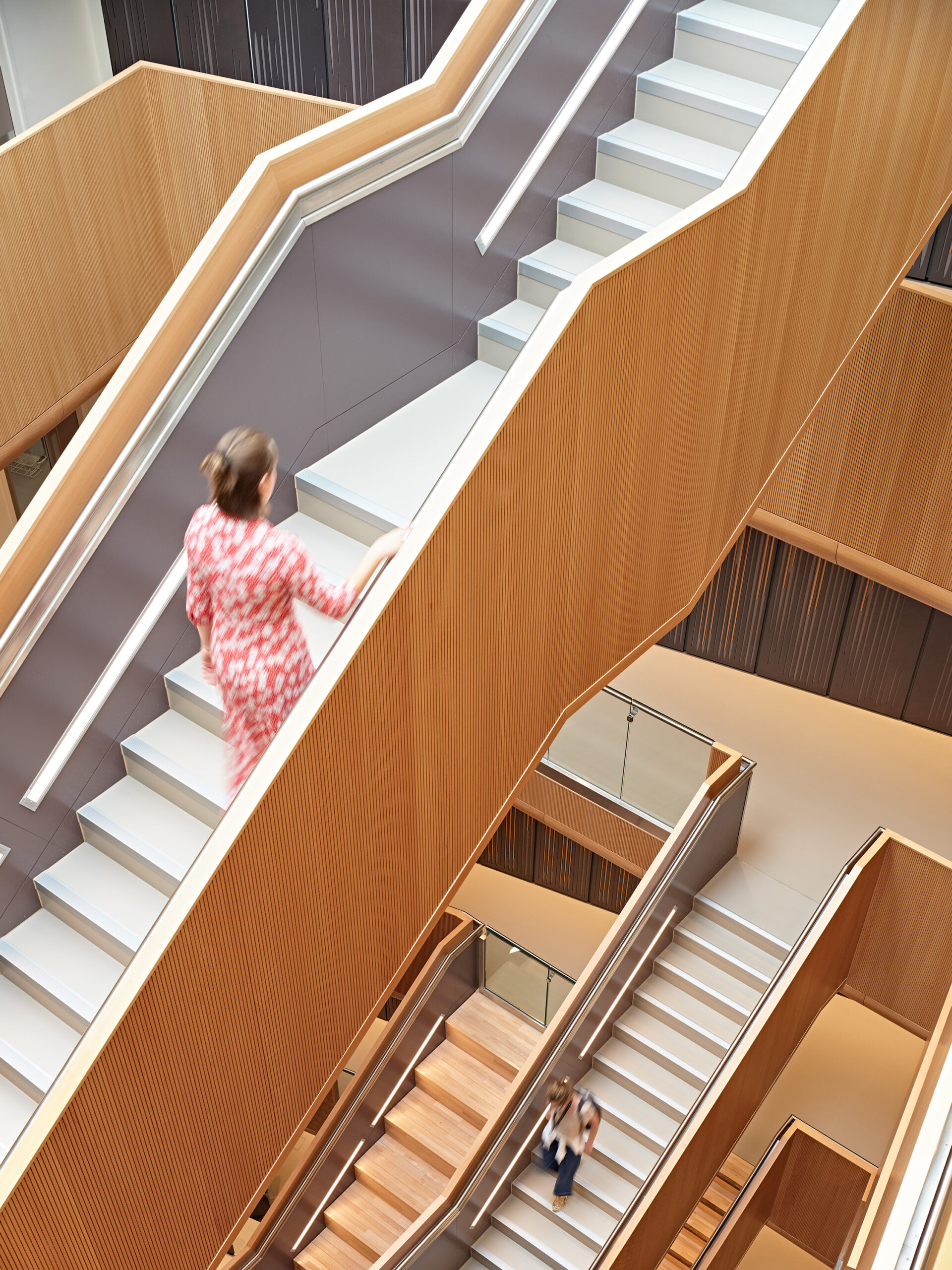 Built in two phases, phase one of the new life sciences building – which won an RIBA National Award in 2009 – reversed the accepted layout by putting laboratories on the outside, where they can be visible to the wider university community.
It also paired a flexible specification for wet labs with comfortable and collaborative write-up spaces, linked to a sociable circulation space in the main atrium to encourage encounters between research teams.
Our challenge was to understand the advances of an increasingly multi-disciplinary research process, creating lab typologies which accommodate multiple uses within one facility, and ensuring the facilities can operate flexibly as a 'lab hotel'.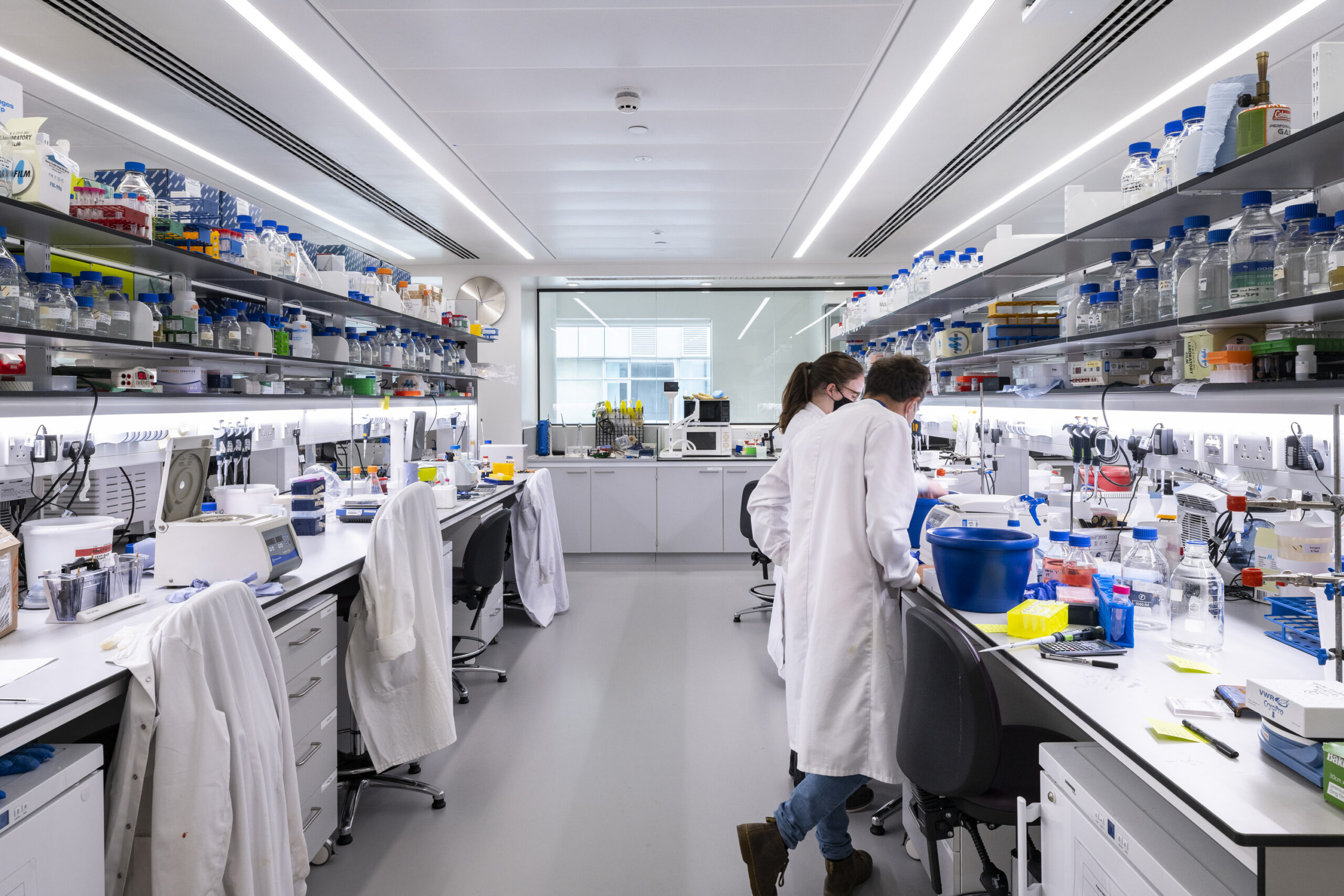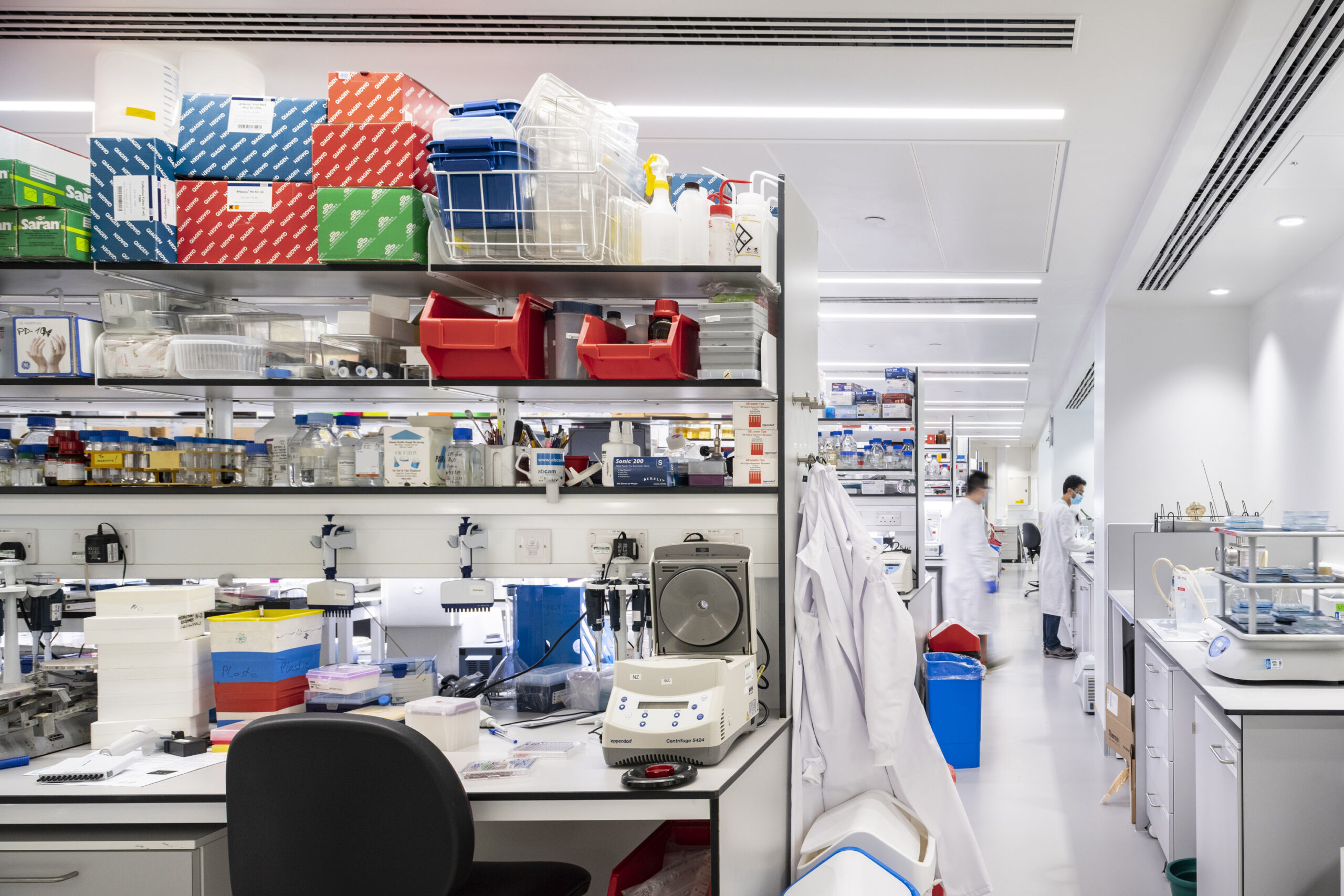 With phase two concluding in 2021, the newly-completed, now-whole building is wrapped in a vibrant, colourful and extensively glazed façade that showcases the scientific activity within for passers-by.
Our partnership on this project lasted 17 years, from start to completion on both phases, and included assistance with fundraising and feasibilities.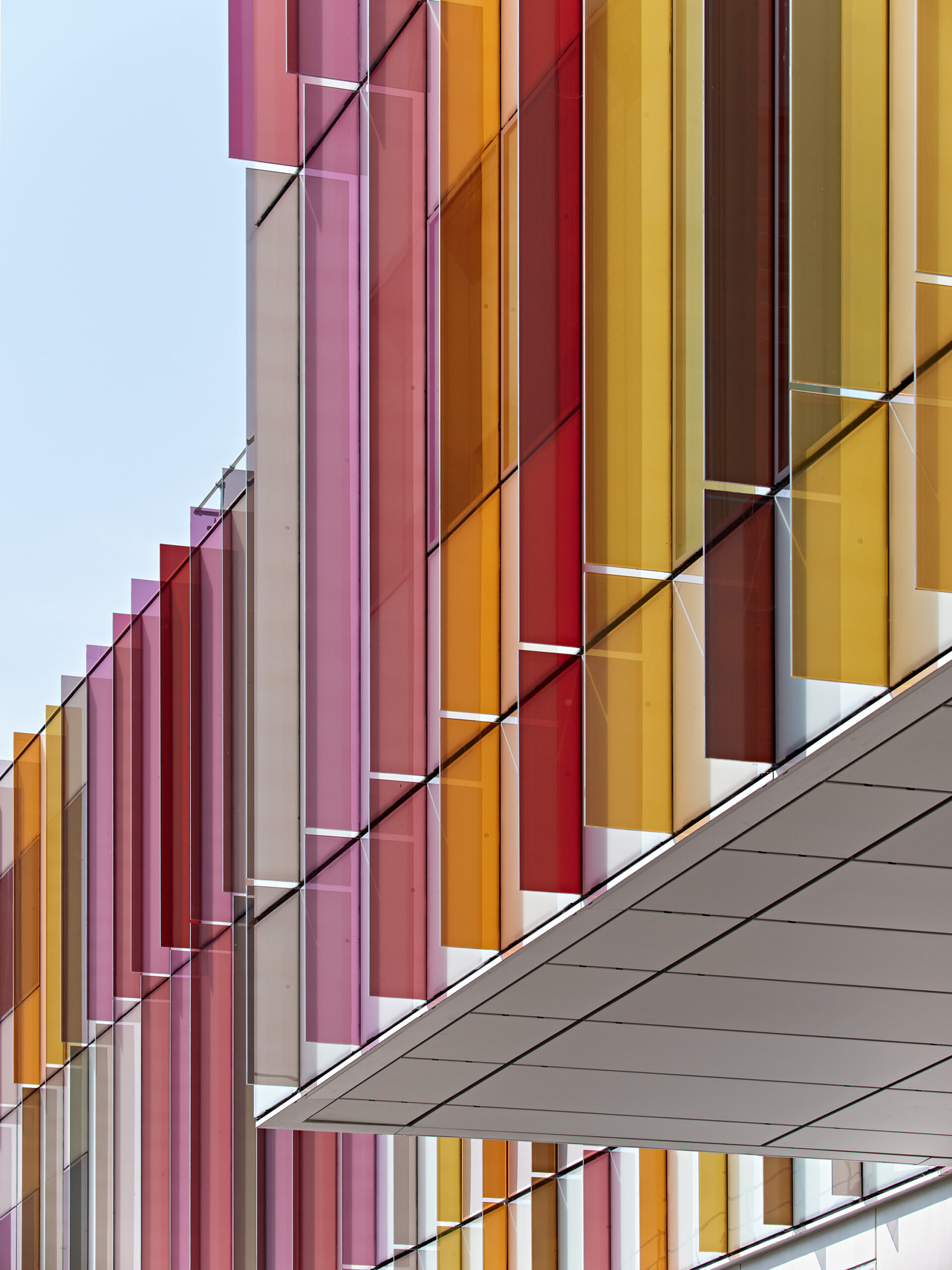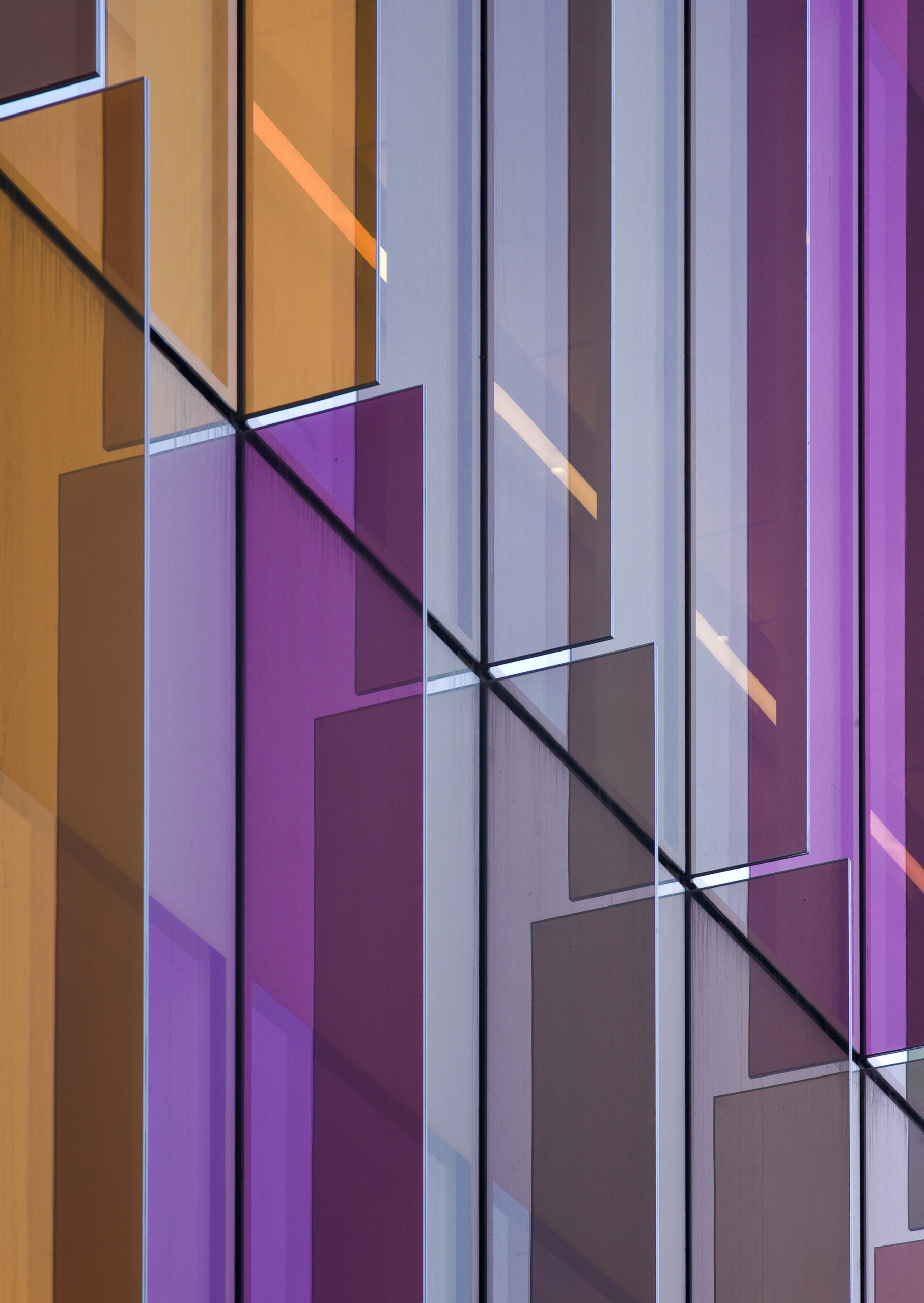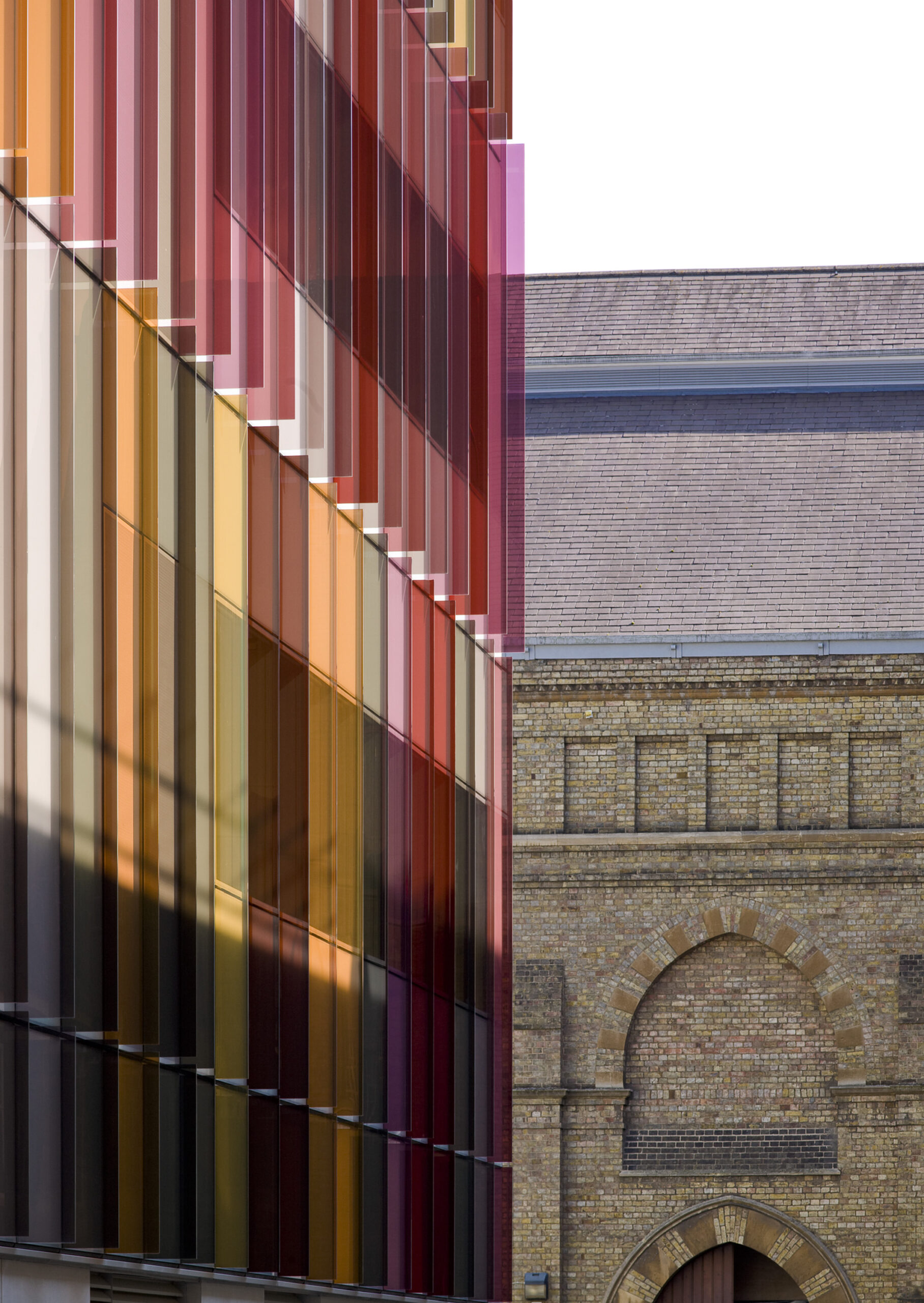 Art has been integrated within the building to facilitate opportunities for artists and scientists to extend their practice and experiment. 'Salt Bridges' by Nicky Hirst is a series of artworks that aspire to build a relationship between artists and scientists, while our design team produced a series of artworks within phase two to capture the pioneering research happening within the building. These include '40 winks', 'Rosalind & Raymond' and 'A Good Night's Sleep'.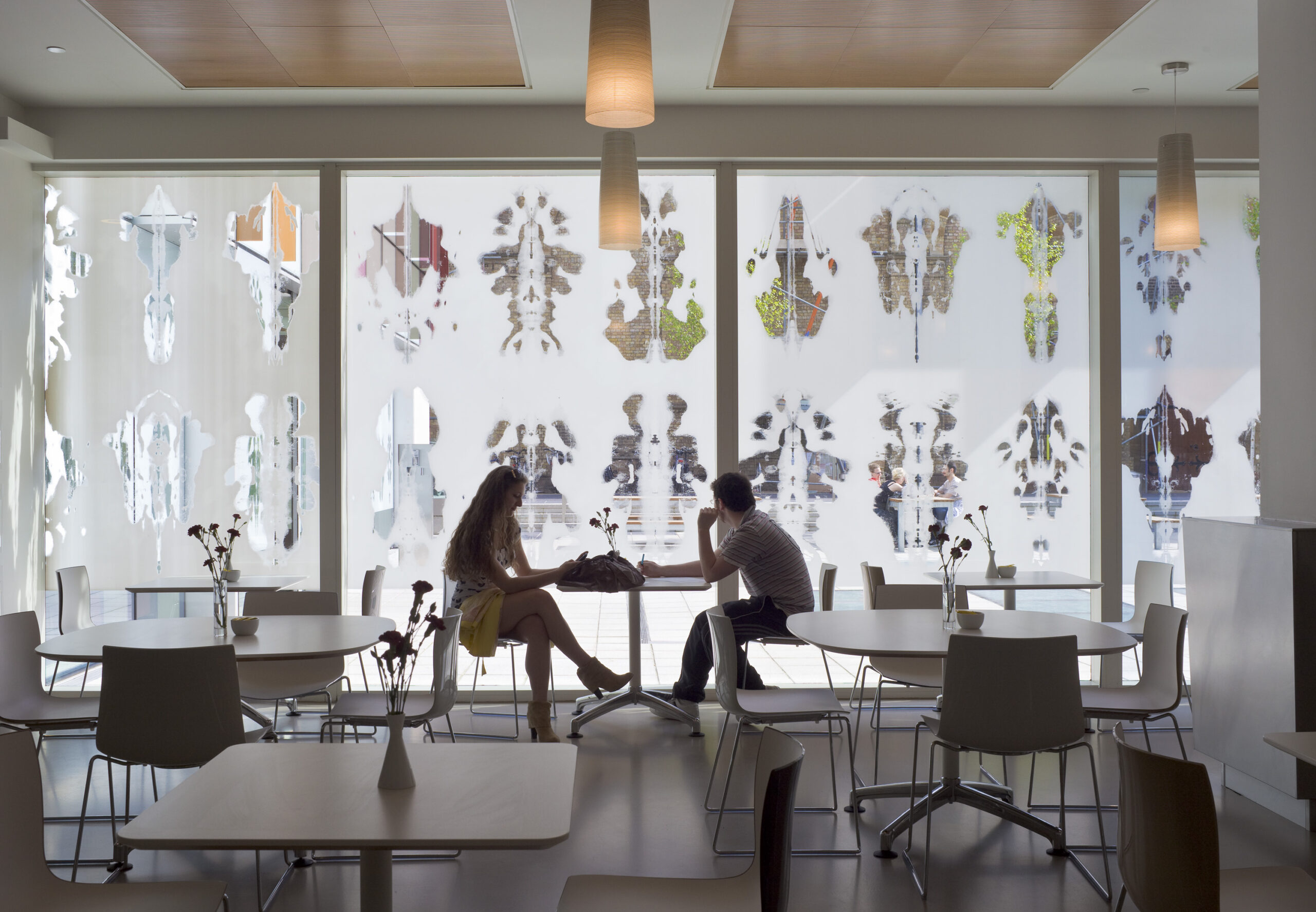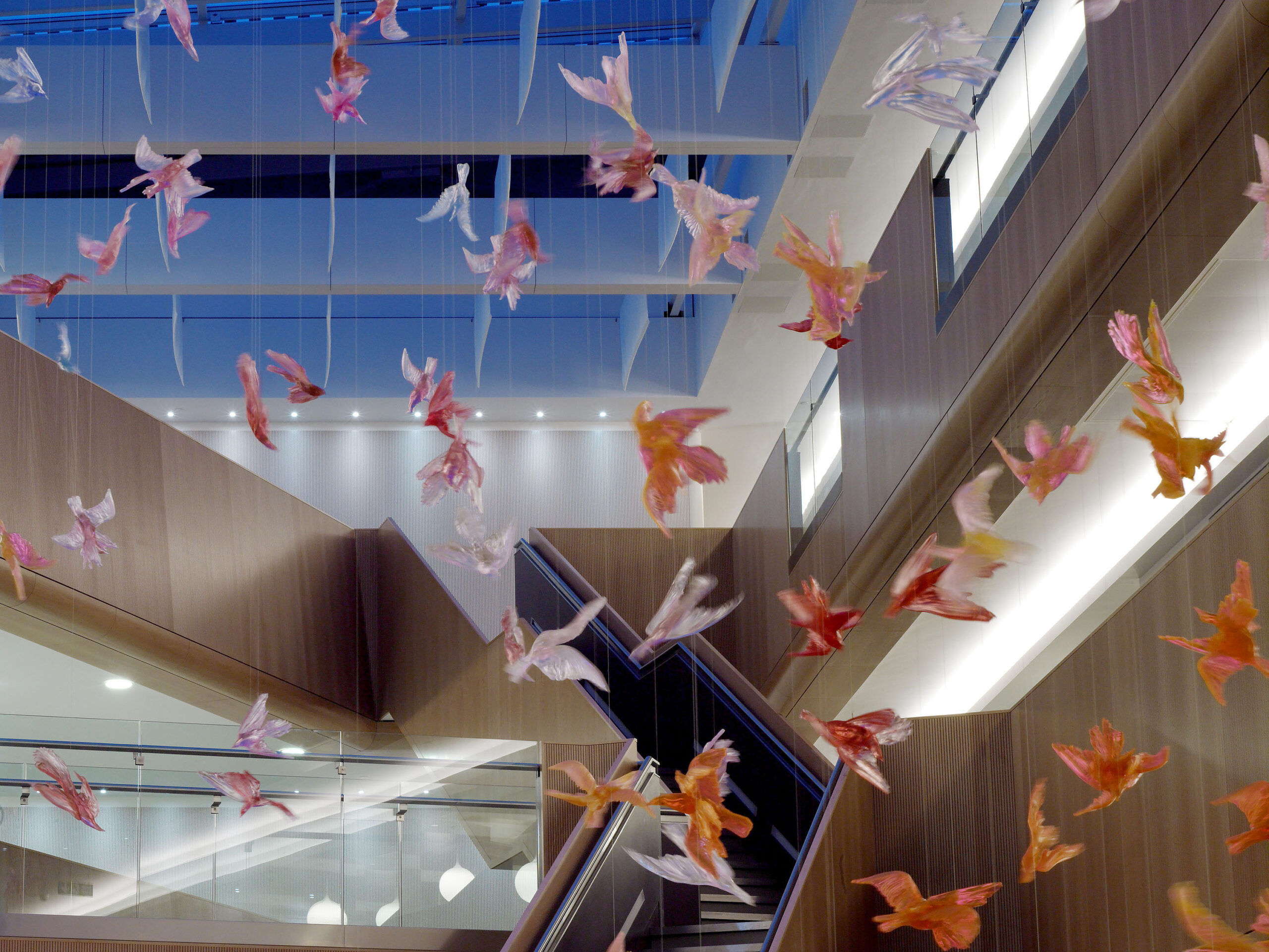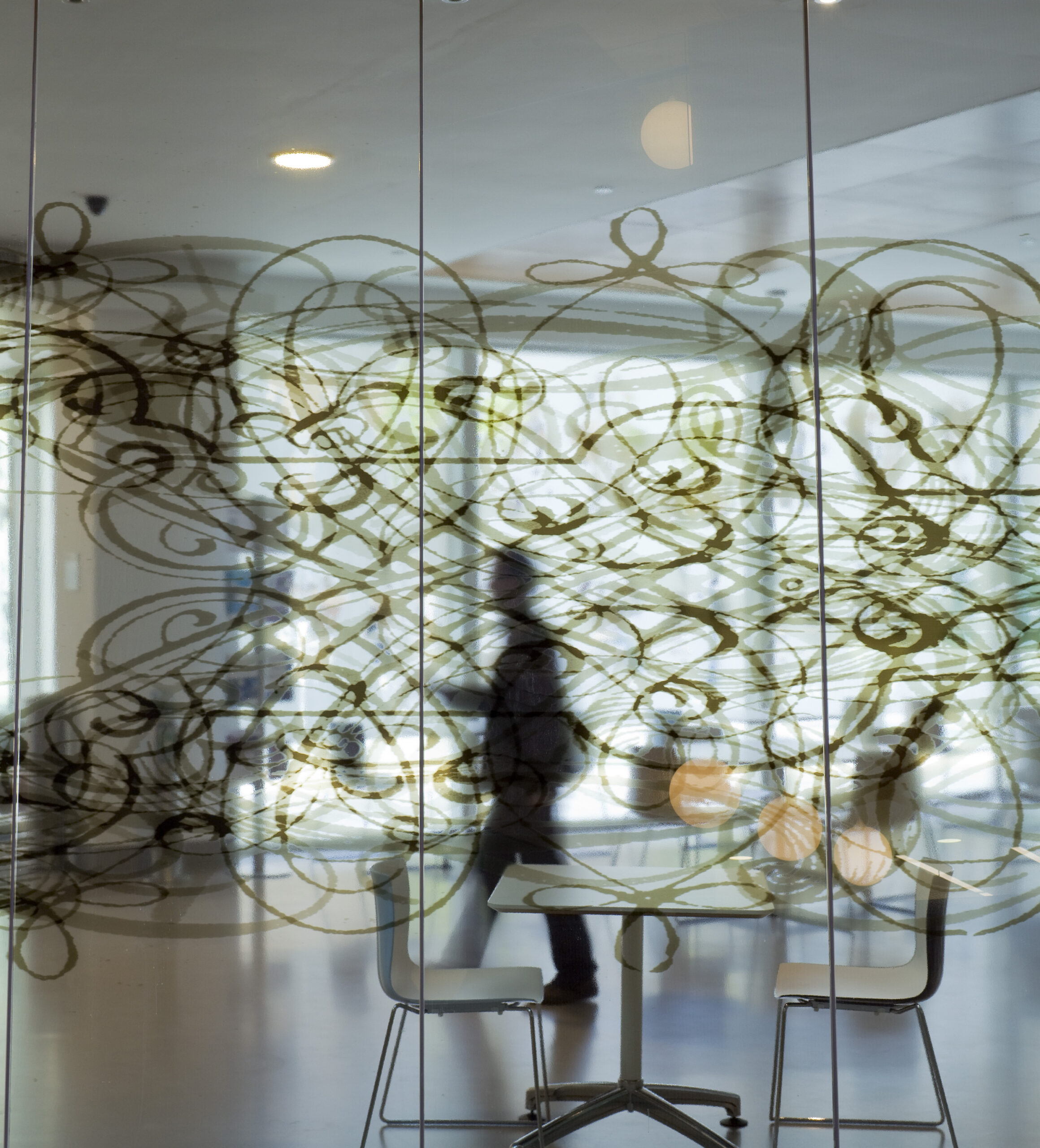 This is a fantastic example of teamwork and collaboration. The team's dedication and skill played a huge part in ensuring it was completed ahead of schedule and under budget - a particularly striking achievement given the unprecedented challenges of the Covid-19 pandemic.
Project name: Dorothy Crowfoot Hodgkin Building
Location: Oxford, UK
Service: Sustainable design, Digital design
Value: £50M – £100M
Scope: Architecture, Interior design
Clients: University of Oxford, Oxford University Estates Directorate
Status: Complete
Completion date: 2021
Accreditation: BREEAM, Excellent
M&E: Hoare Lea
Structures: Pell Frischmann
Project management: CPC
Acoustics: Sandy Brown
Sustainability: Hoare Lea
Photography: Andy Stagg, Damian Griffiths, Tim Crocker, Keith Collie
WAN Awards 2011 Colour in Architecture - Winner
RIBA Awards 2009 National Award - Winner
Structural Steel Design Awards 2009 Winner