Clapham Junction
The busiest interchange station in the UK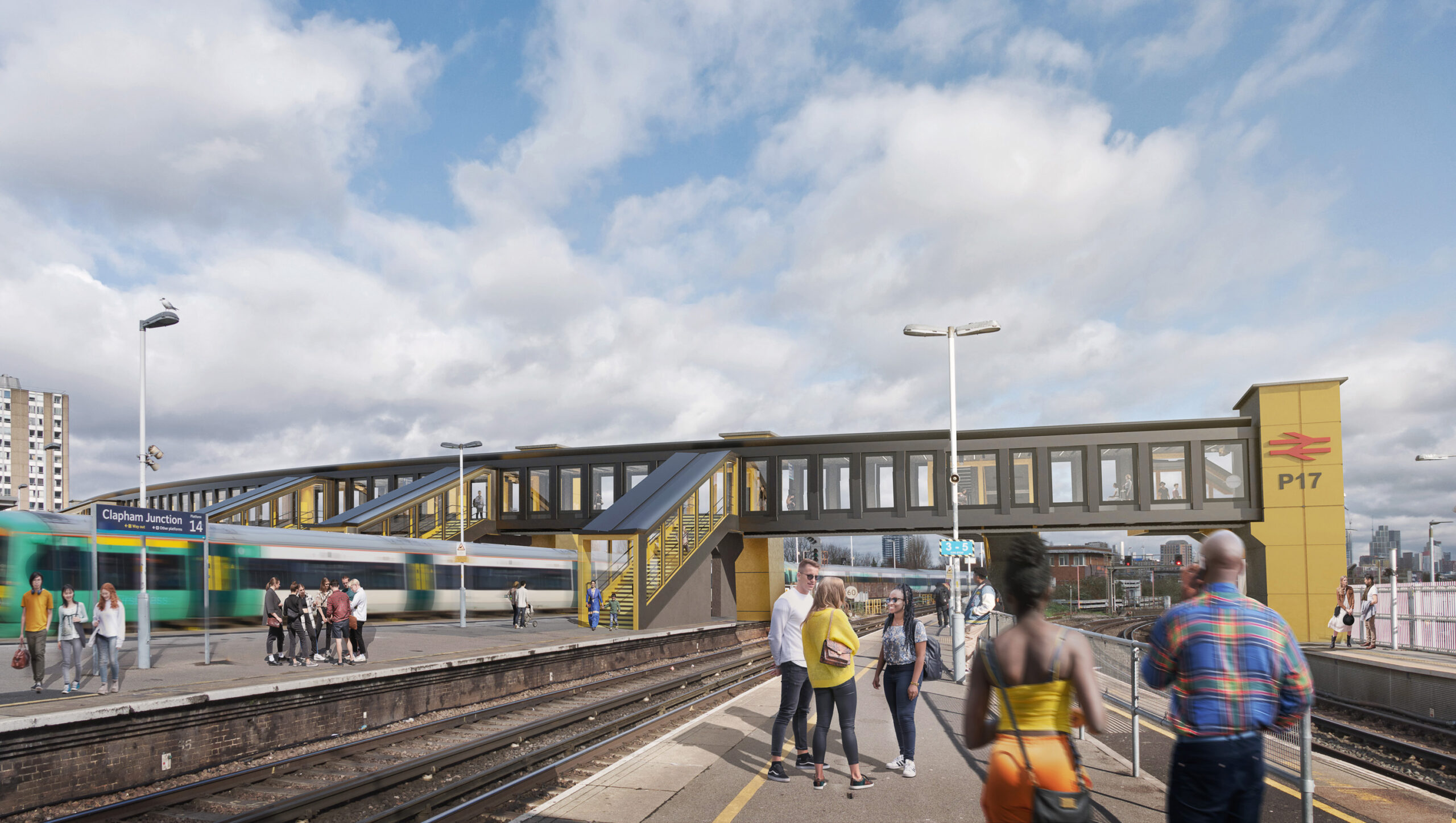 Clapham Junction Station is one of the busiest interchange stations in London. Our work will relieve passenger congestion, improve capacity, and play a key role in Network Rail's ongoing commitment to improving the station.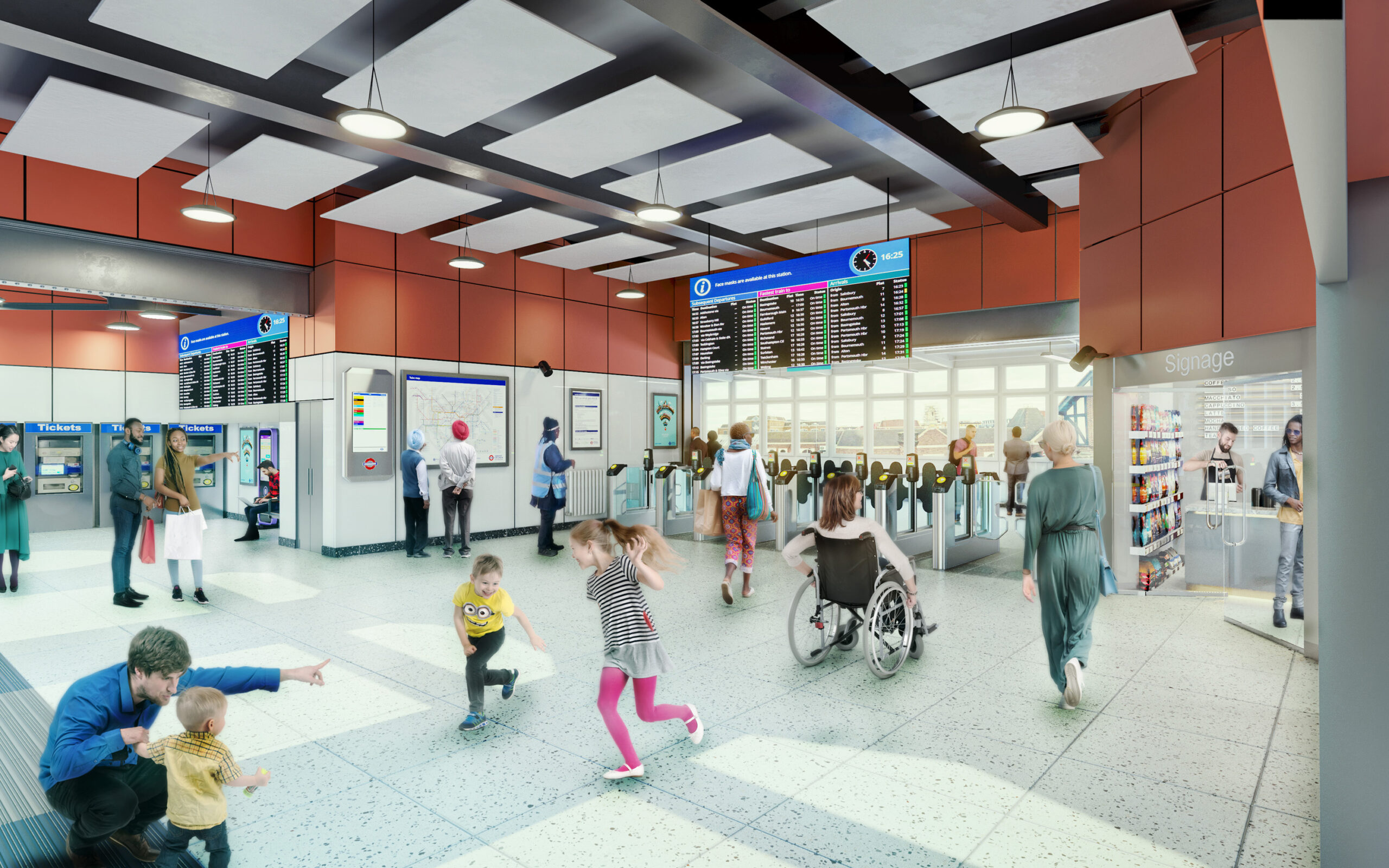 Appointed by Octavius, and collaborating with Arcadis Engineers and Arup, we are working on the concept design of Brighton Yard Entrance and a new footbridge, as well as the technical design and delivery of Brighton Yard Entrance.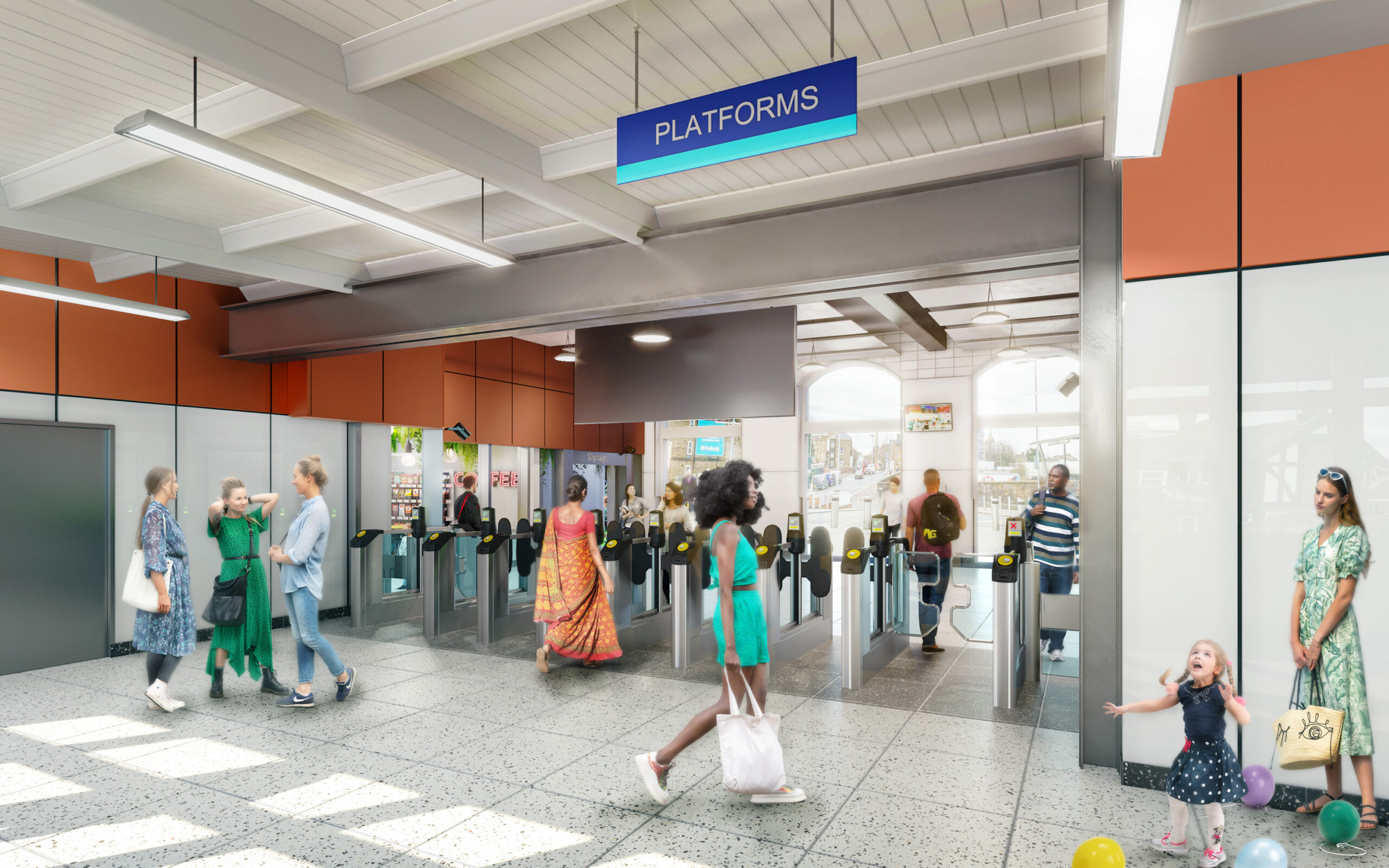 For the Brighton Yard entrance, our ambition for the ticket hall upgrade is to provide a strong sense of arrival and place by improving the passenger experience, elevating the spatial qualities within the station entrance, and upgrading the customer facilities.
Meanwhile, the new footbridge will provide capacity relief and step-free access to twelve platforms.
We are also working with BD Landscapes to introduce more biodiversity to the landscaping around the station.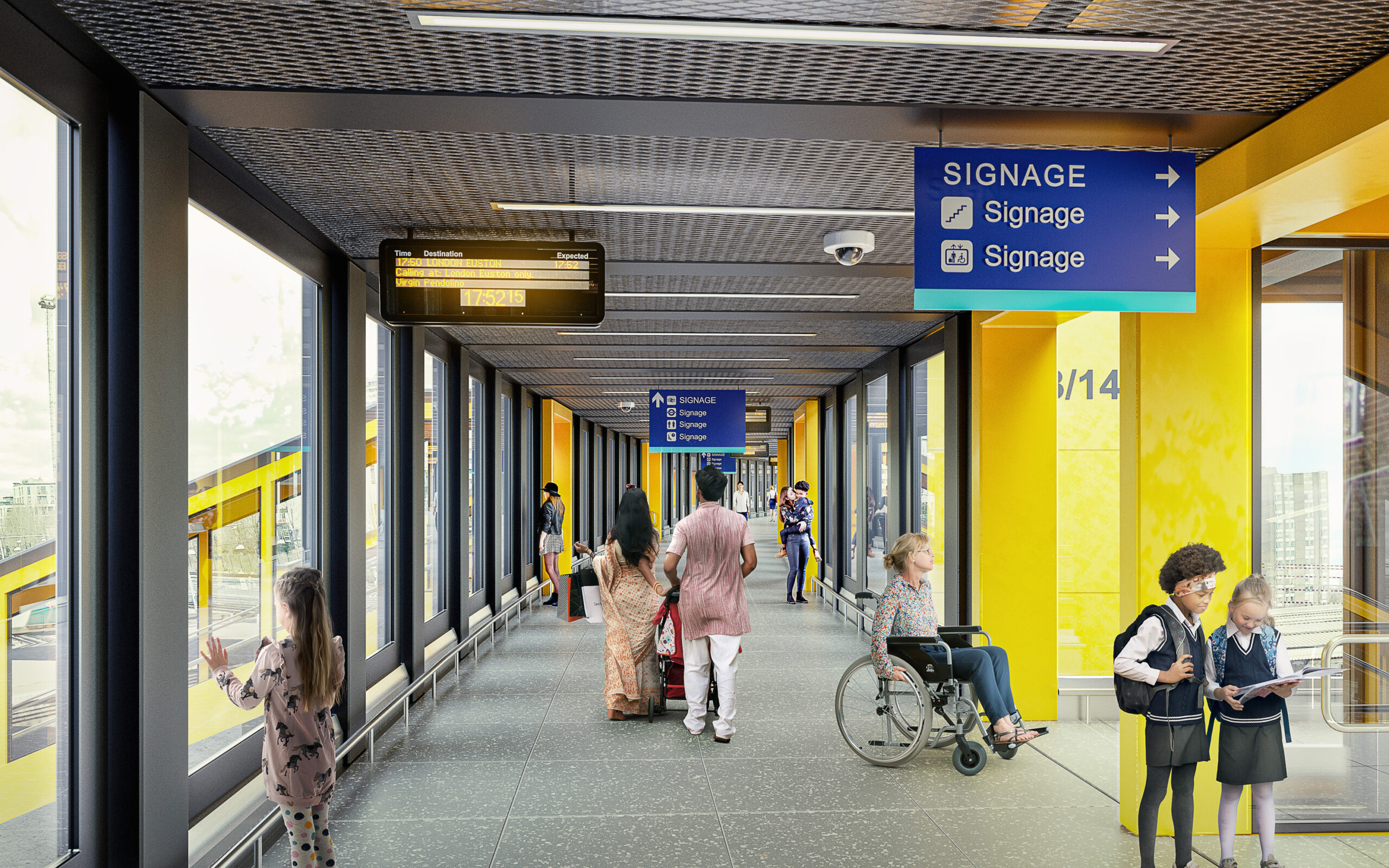 Project name: Clapham Junction
Location: London, UK
Value: £50M – £100M
Scope: Architecture
Clients: Network Rail
Status: Live
Main contractors: Octavius
Engineers and MEPF services: Arcadis
Security: Arup
Landscape architect: BD Landscape