City of London Primary Academy Islington
Giving back to the community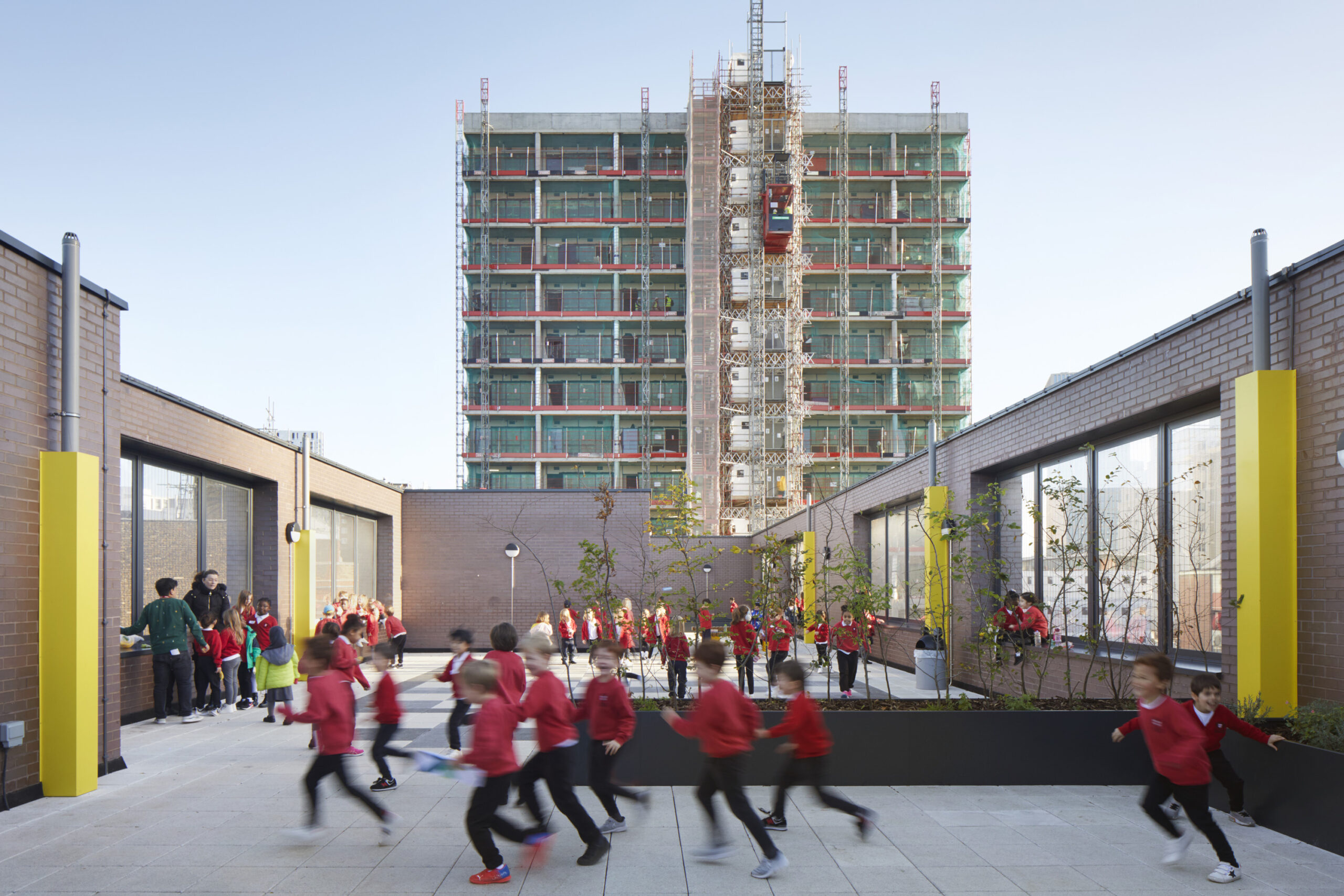 A much-needed new nursery, primary school and 66 affordable homes for the City of London.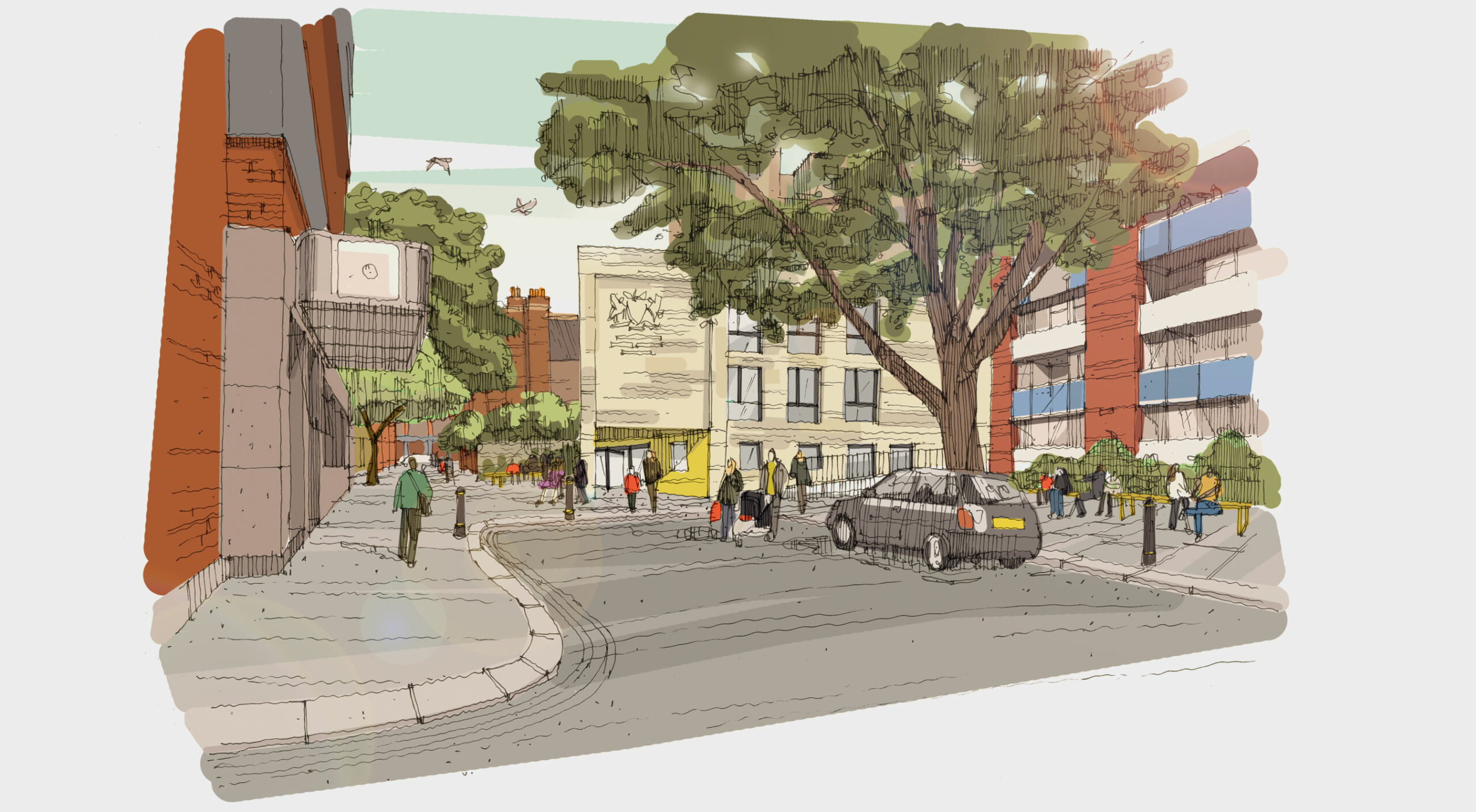 The development on the former Richard Cloudesley school site adjacent to the Golden Lane Estate is a joint venture between the City of London and the London Borough of Islington, in response to the huge demand for school places and homes in the area.
The site is highly heritage sensitive, set in the context of the Grade II listed Golden Lane Estate, with a backdrop of the iconic Barbican centre and St Luke's conservation area, but presents an exciting opportunity to knit the two areas together.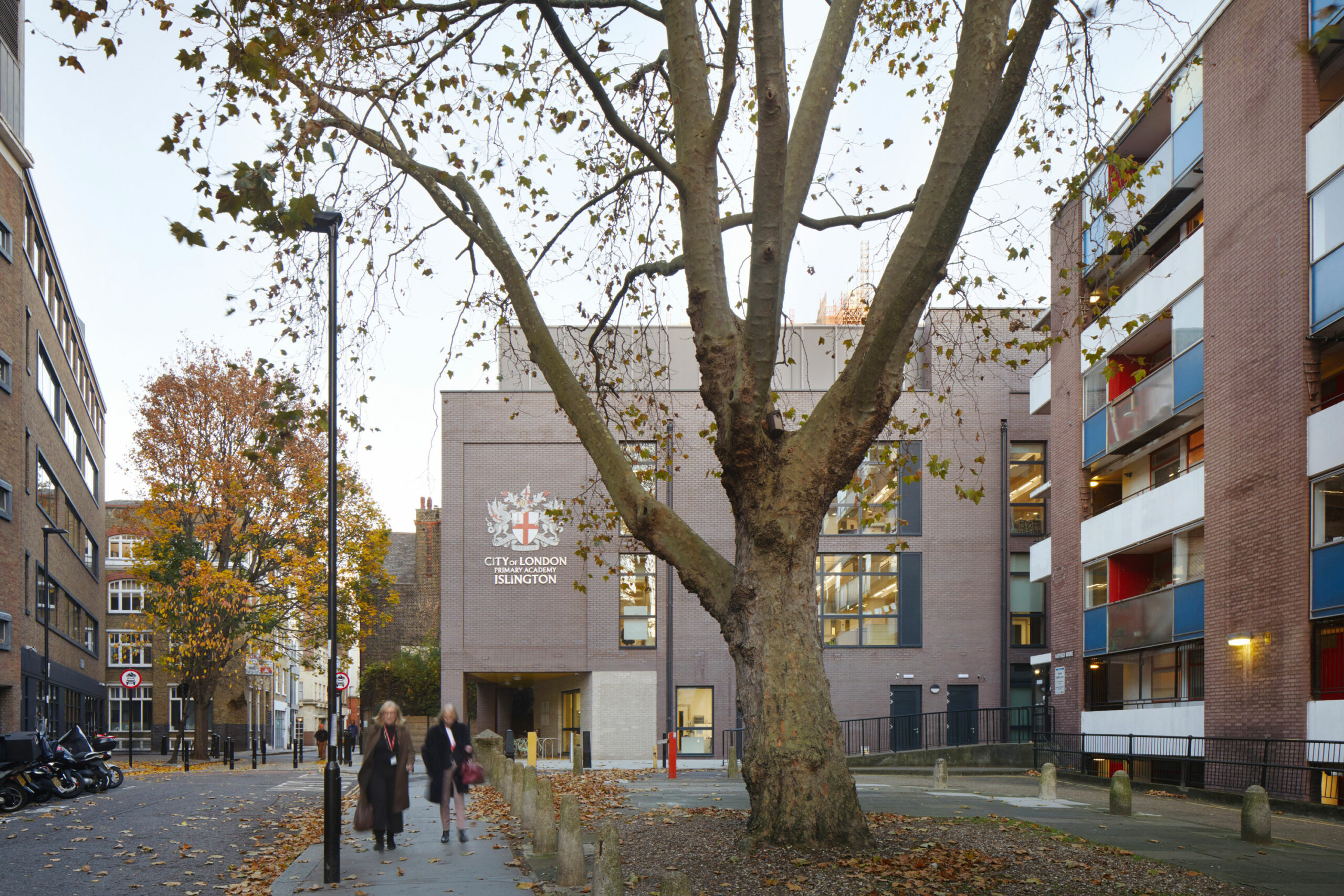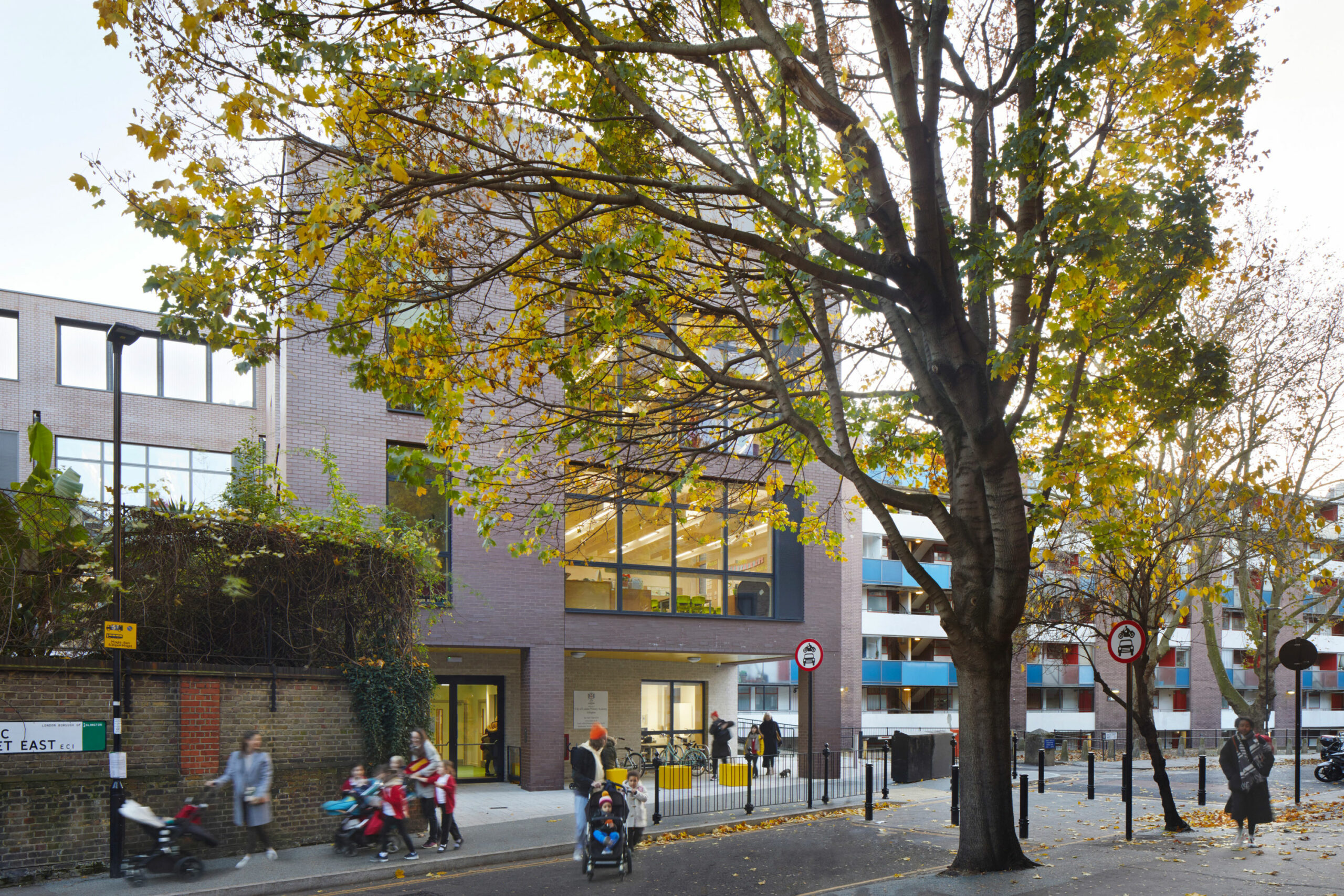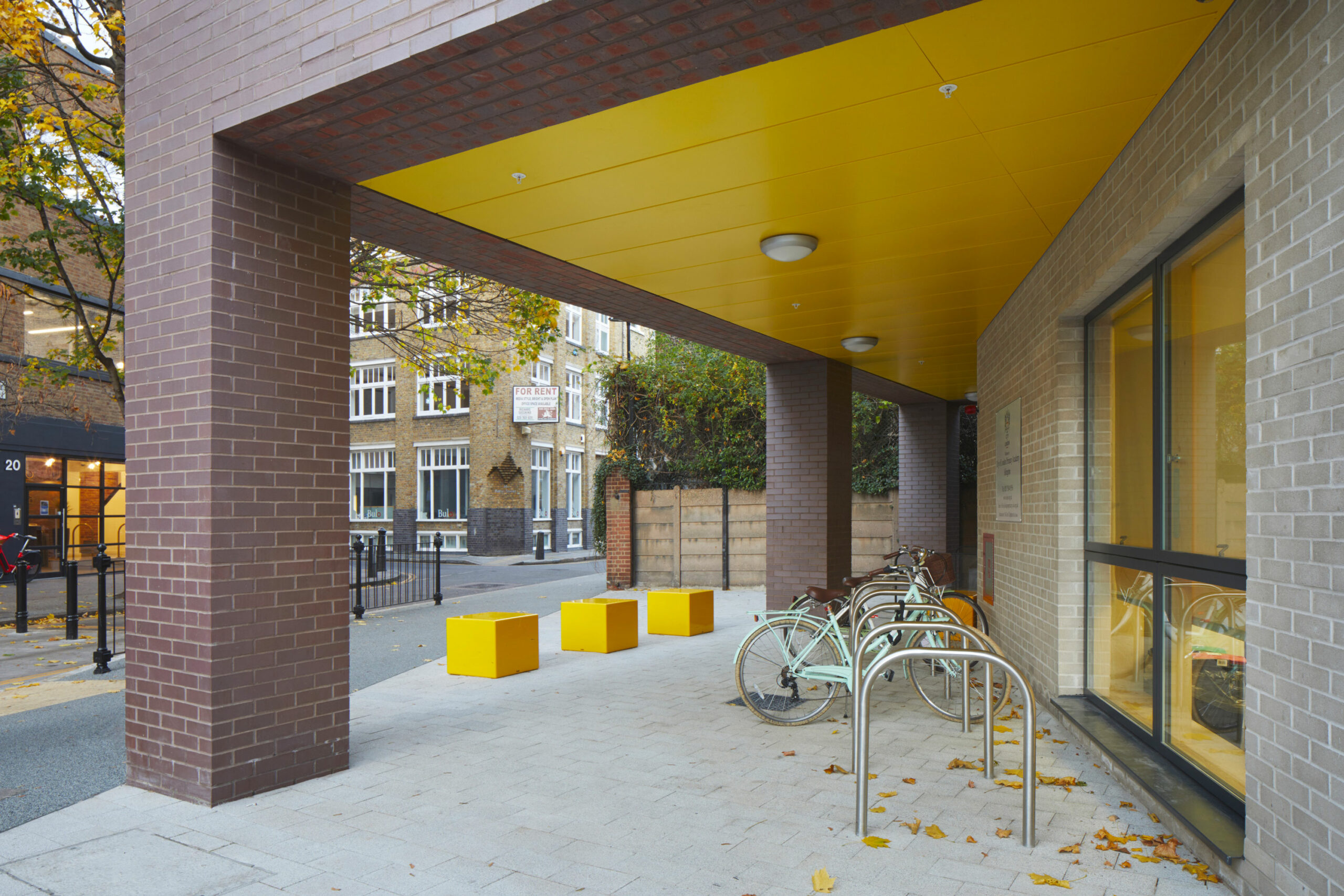 We consulted widely and at length – with various authorities and the local community – to ensure that the development sits comfortably within its heritage environment and gives as much space to the school and housing as possible.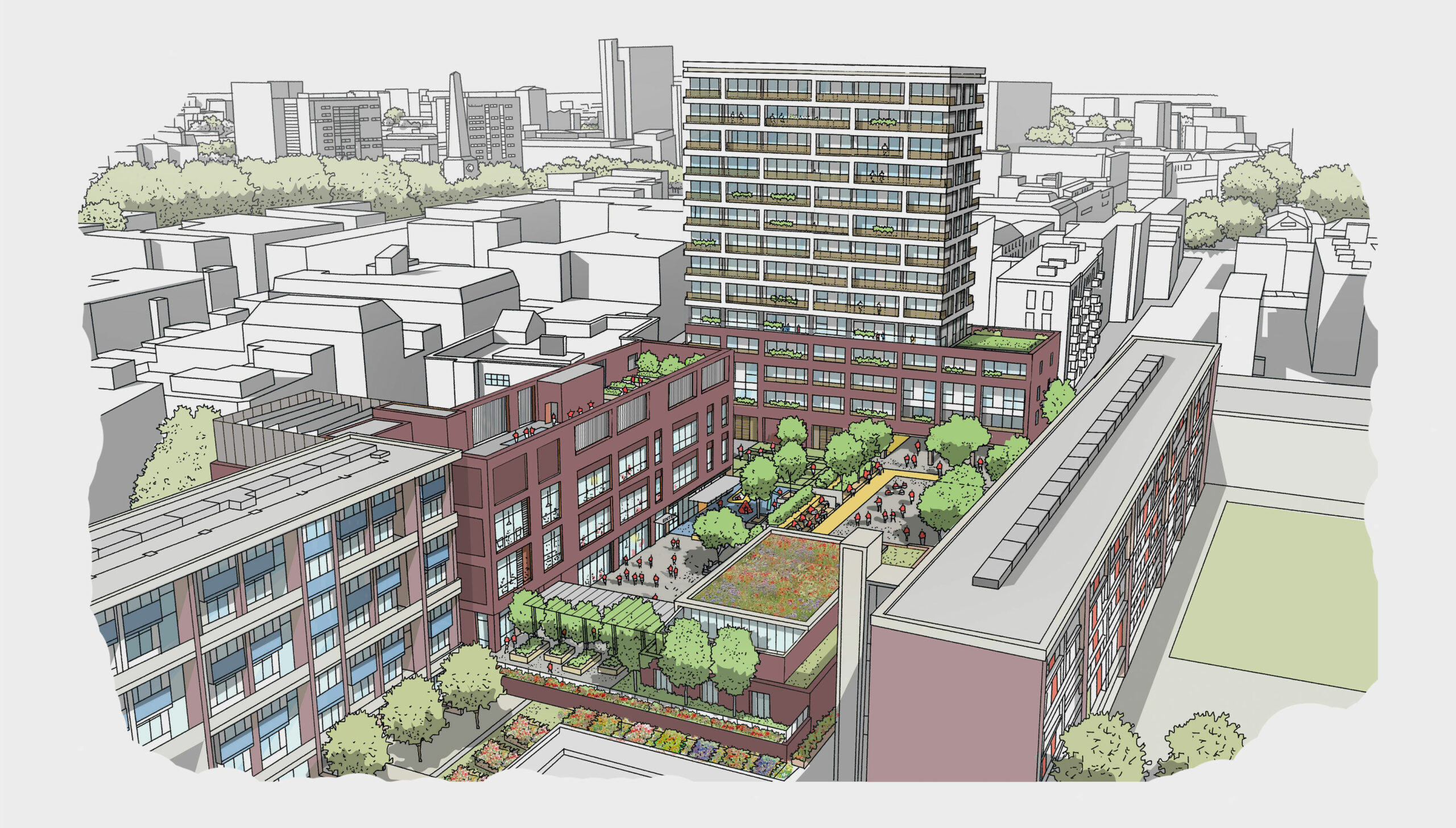 Homes are arranged over a four-storey podium block with an additional ten storeys above and will be excellent places to live. Dual aspect with lots of natural ventilation, they will be comfortable and energy efficient. Recessed balconies and decks limit overheating in the summer, without affecting the amount of winter daylight that can come in.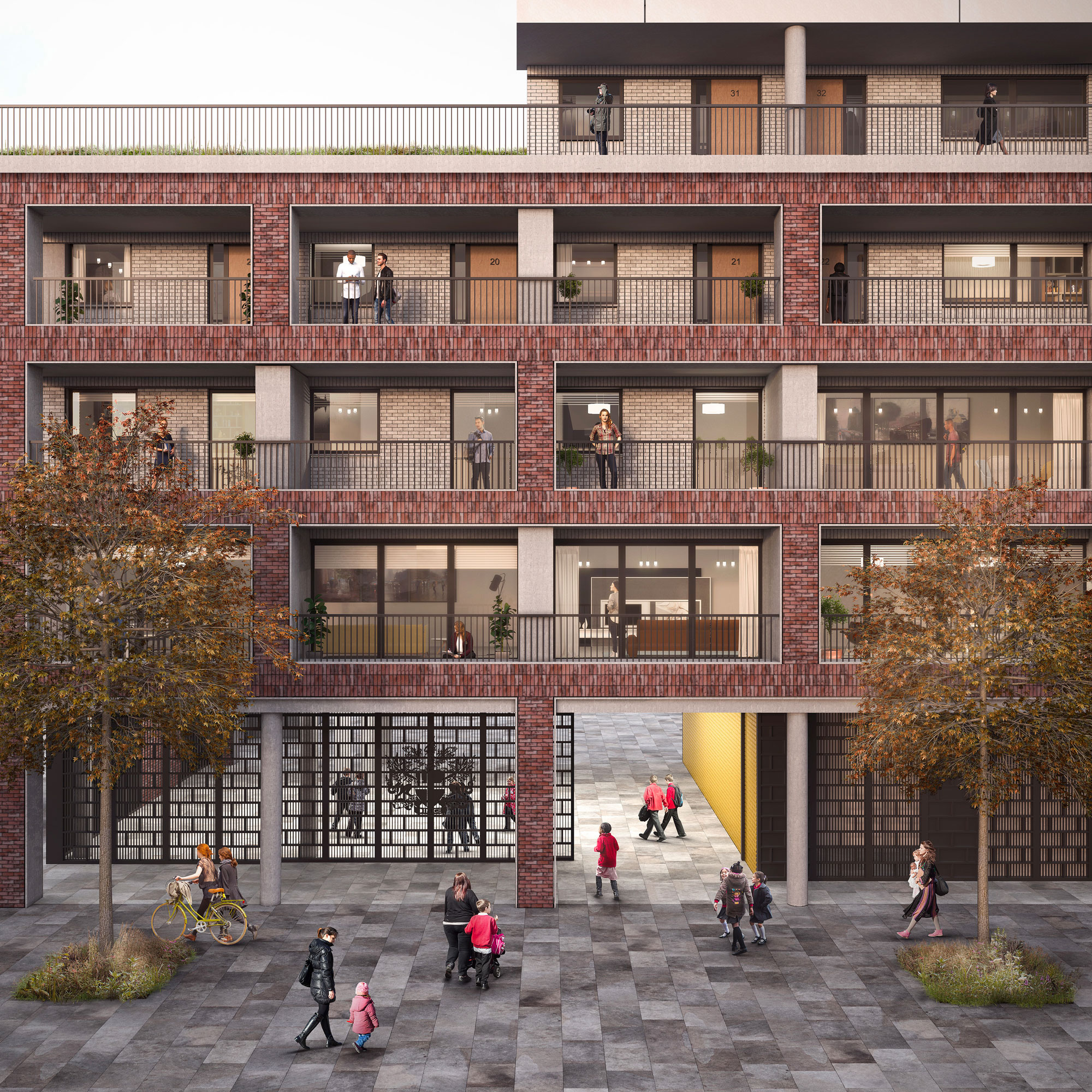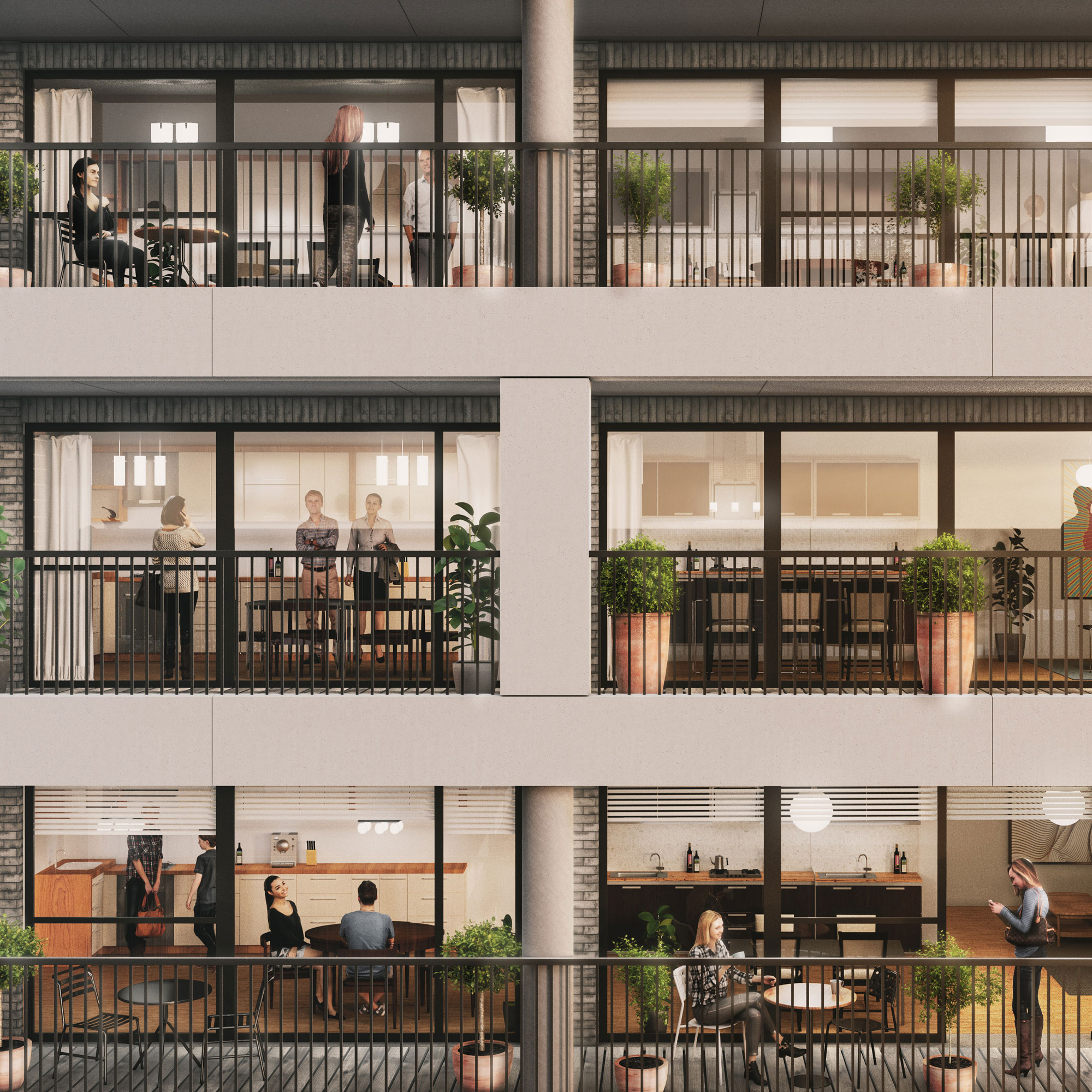 The pupil entrance to the school is via Golden Lane and underneath the residential building. The school children filter through into the playground before school starts, creating a safe environment for them to wait in.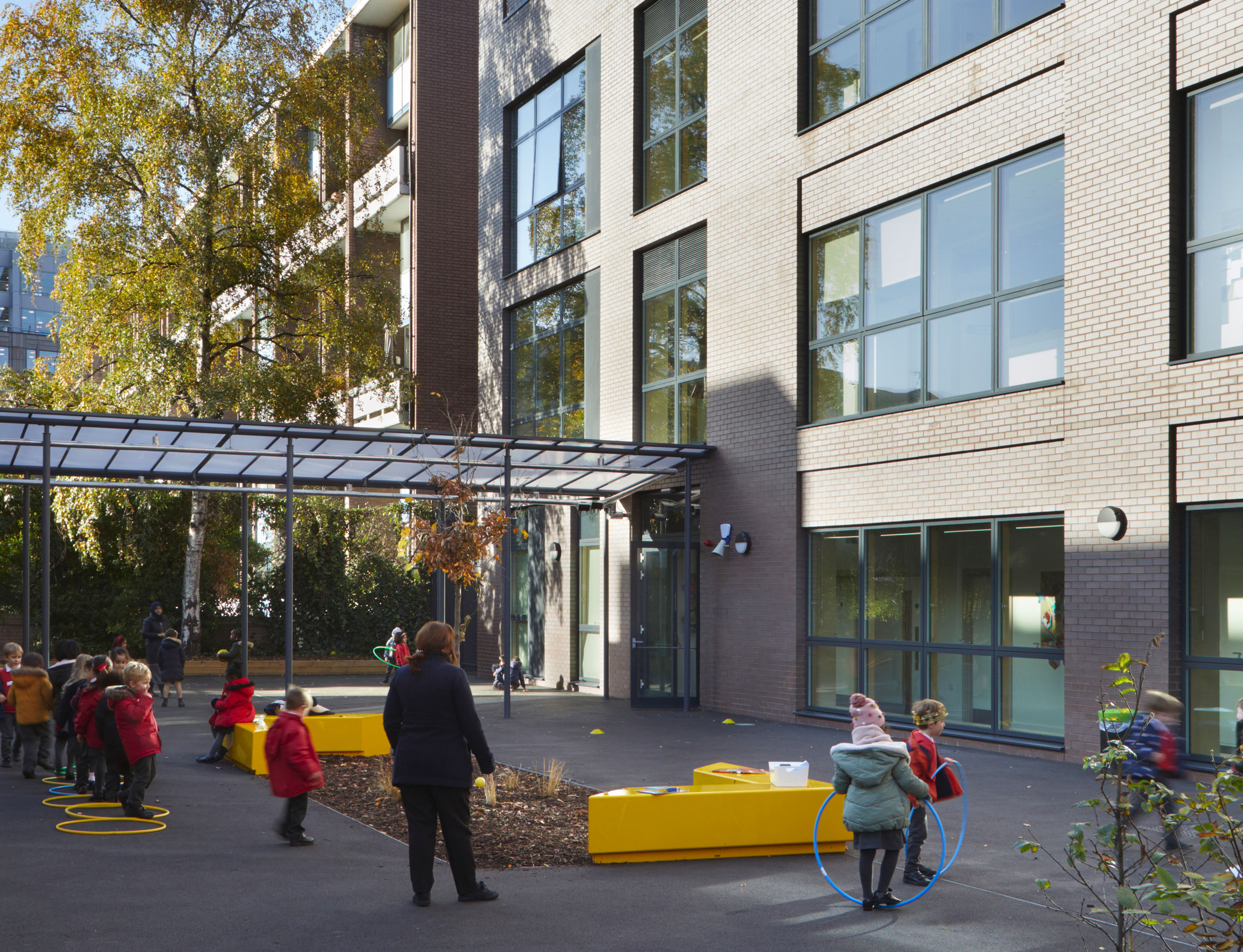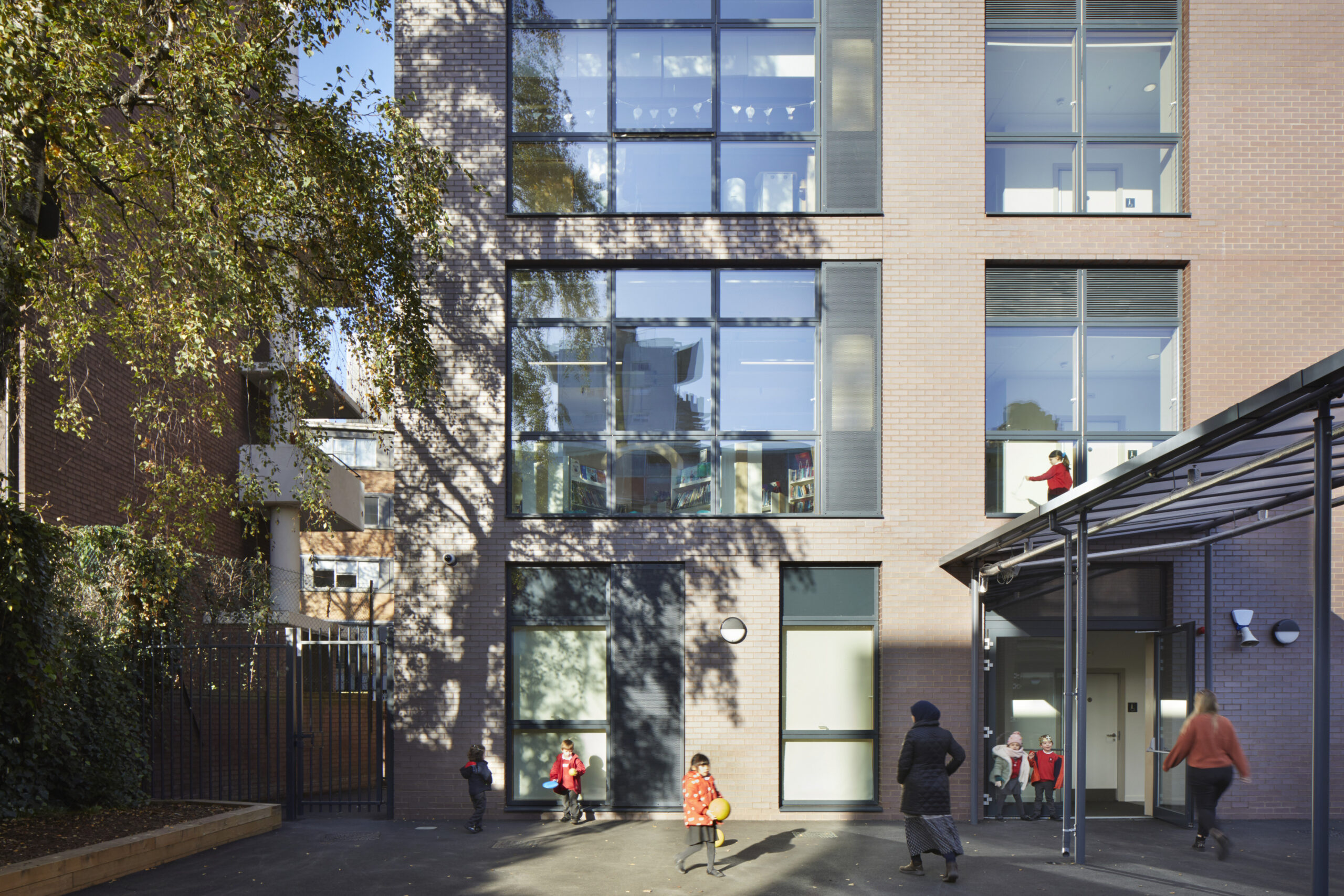 Aside from the playground the school and nursery have a variety of outdoor spaces including a large roof top play area on top of the three-storey main school building.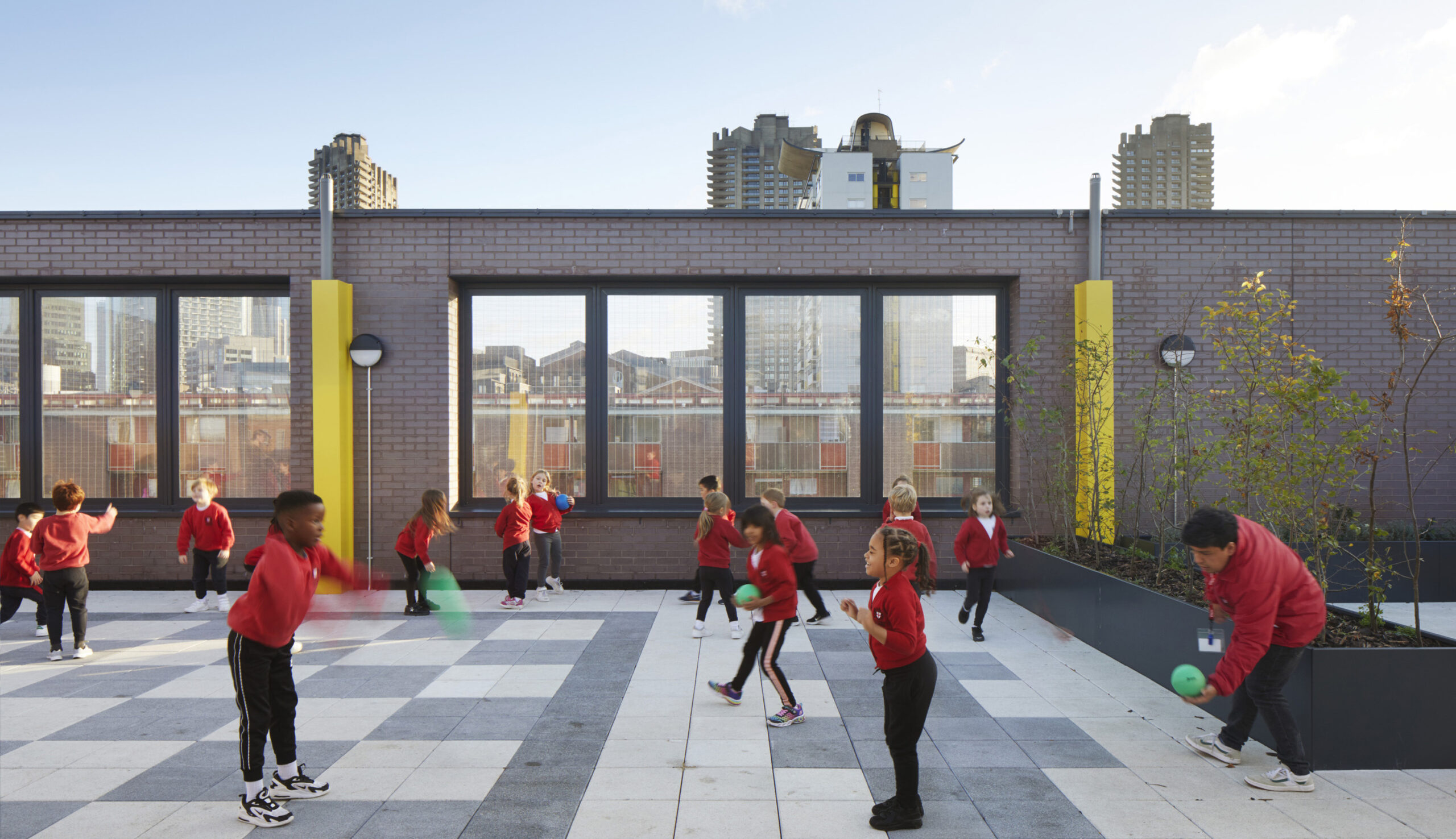 The school hall and studio are in a separate building accessed via a covered walkway. The hall is big enough for a full school assembly (all 420 pupils) and dining for up to 180 children at one time. The wider community are also welcome to use it for events.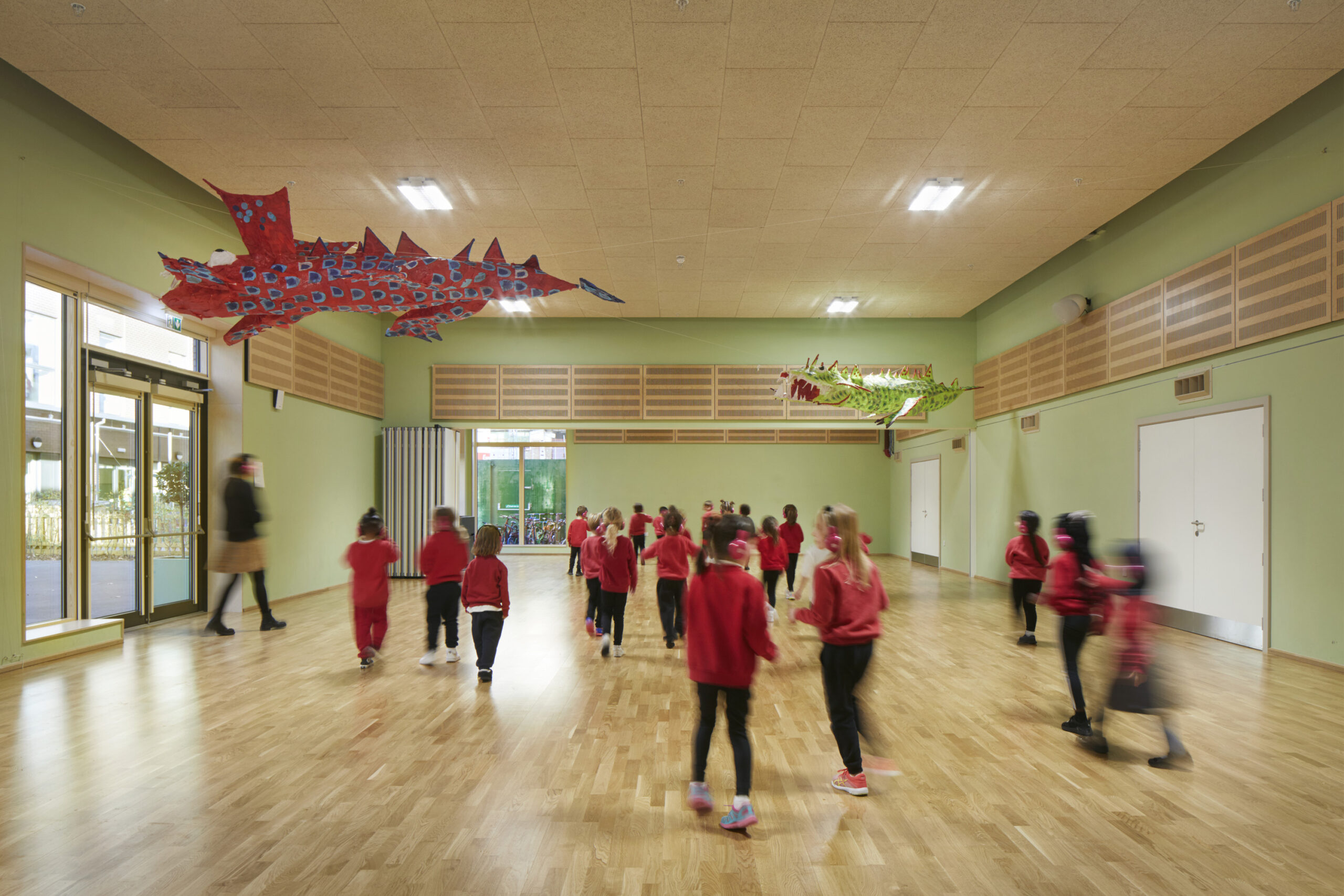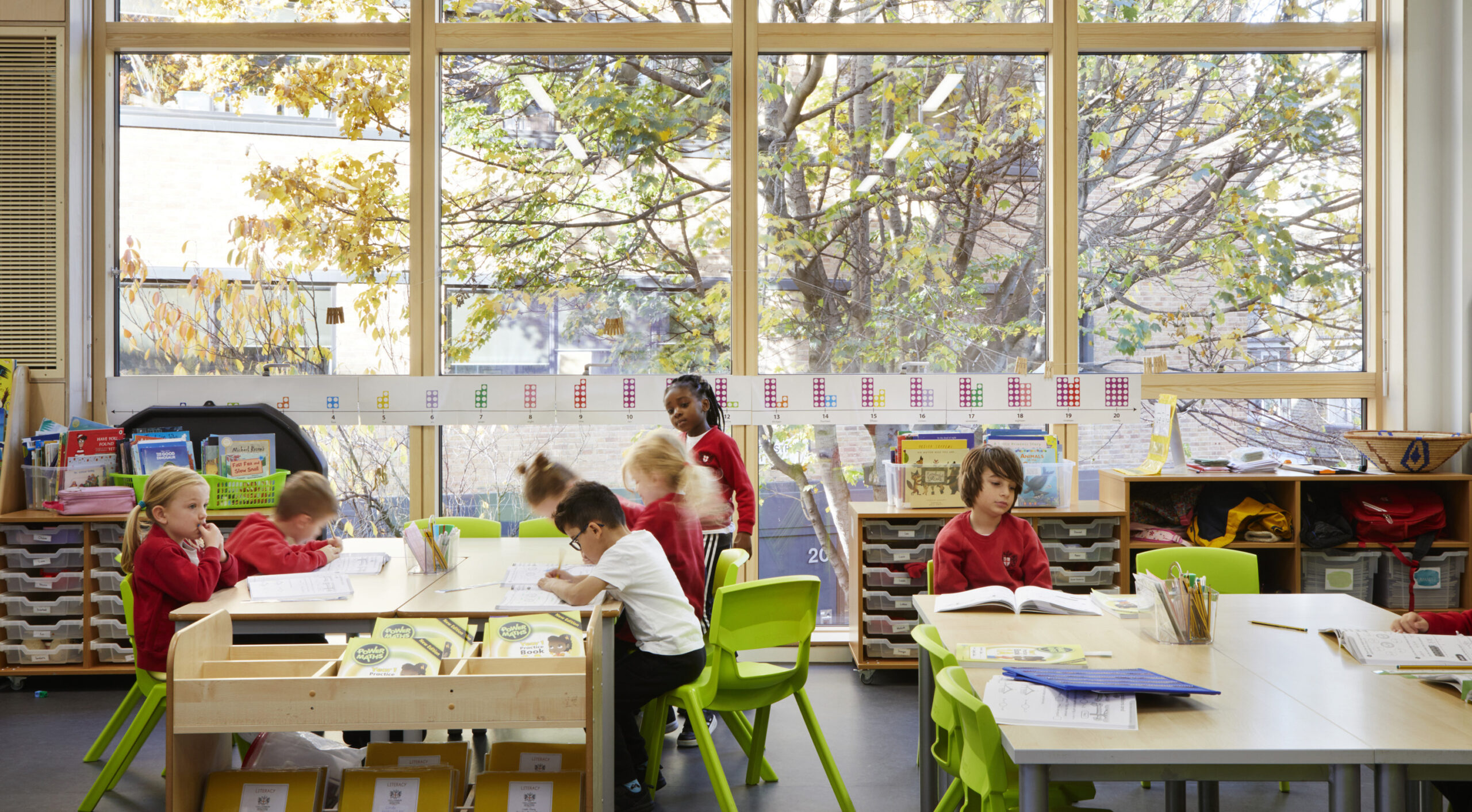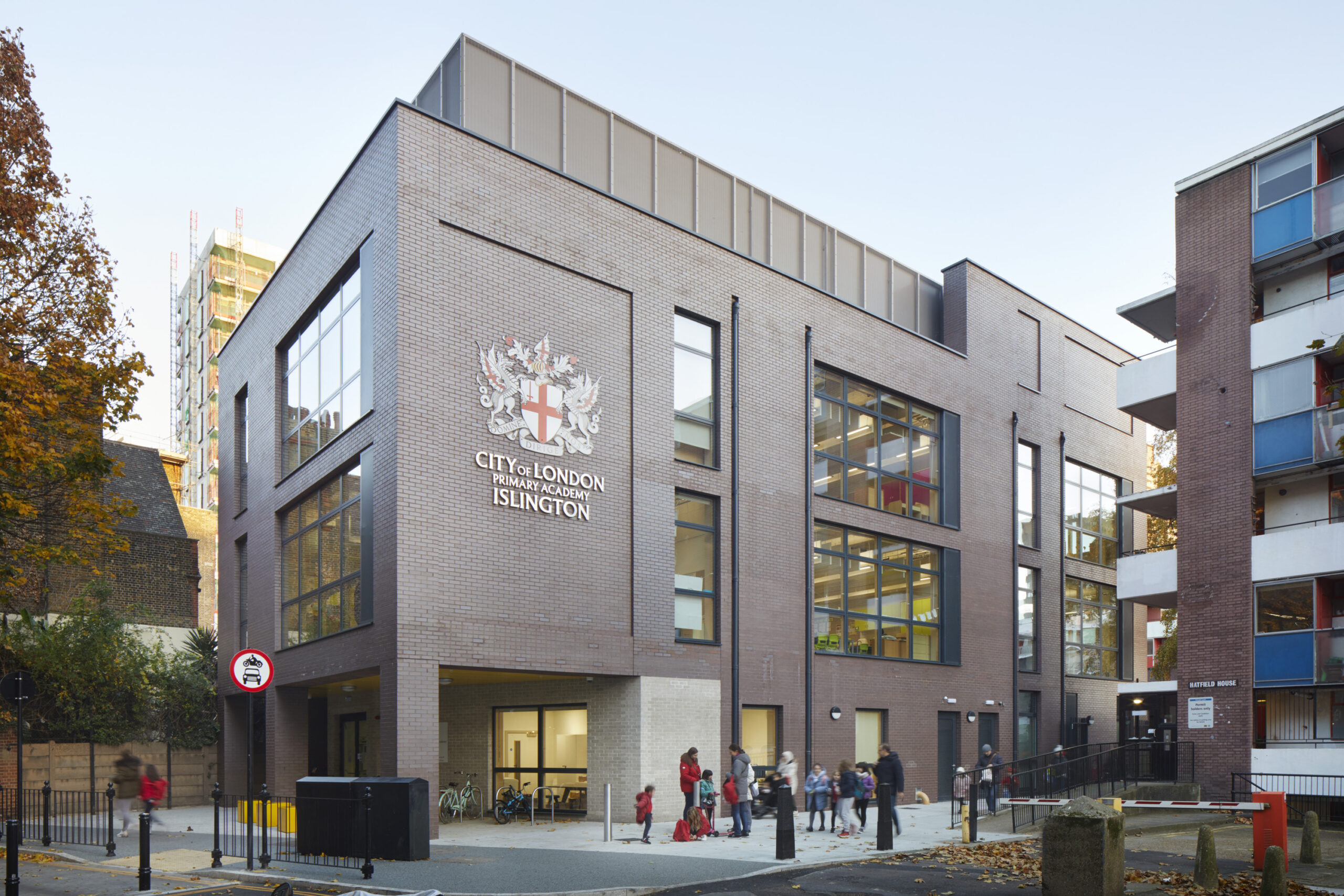 Project name: City of London Primary Academy Islington
Location: Islington, UK
Scope: Architecture
Clients: City of London
Status: Live