Cast Offices
Home from home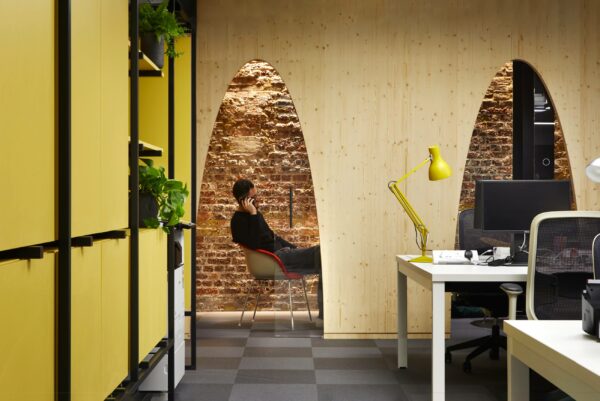 Cast is a young and successful residential building consultancy who promotes quality and innovative construction methods. Naturally, their home does that too.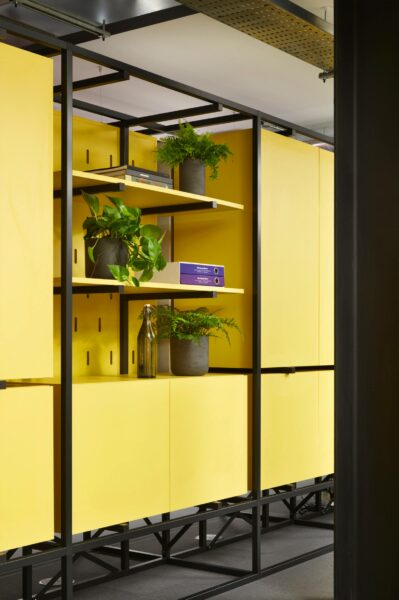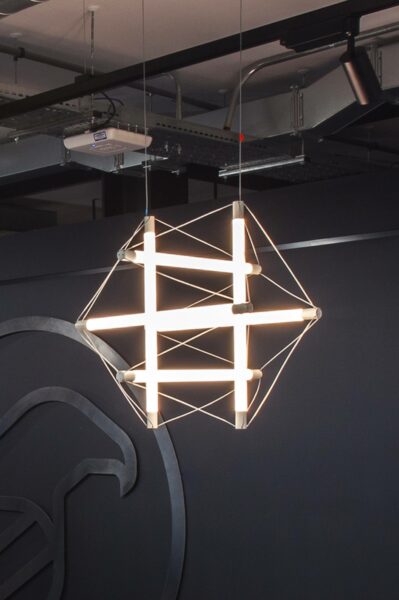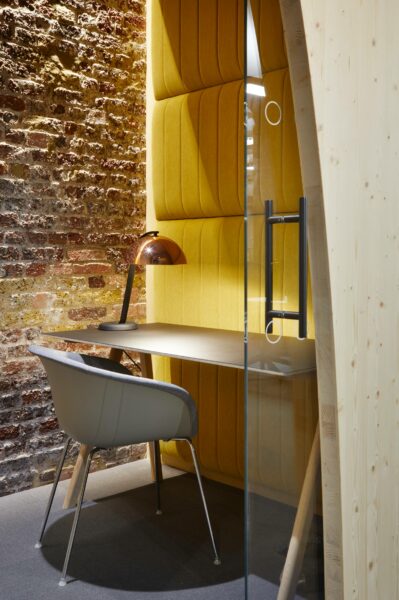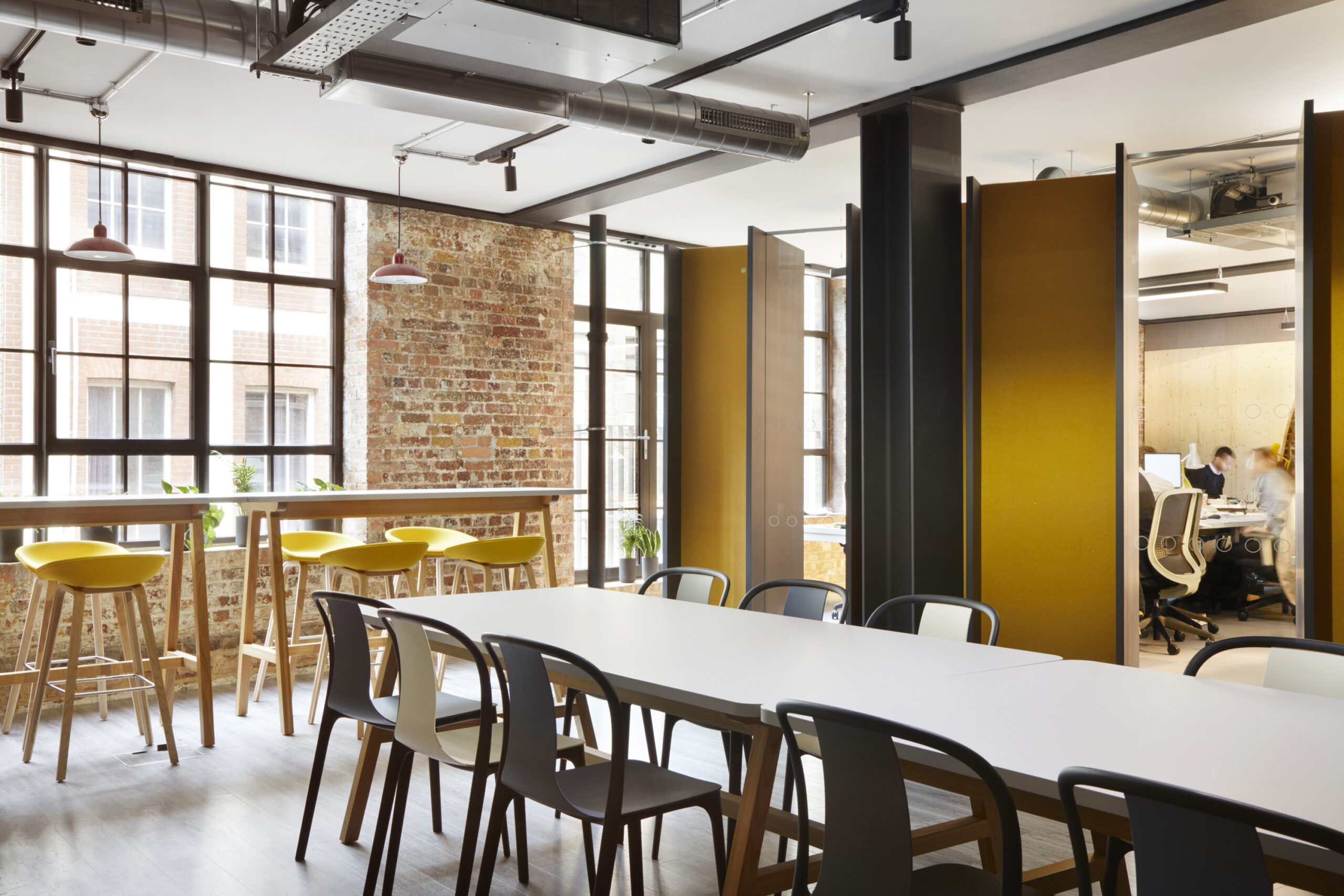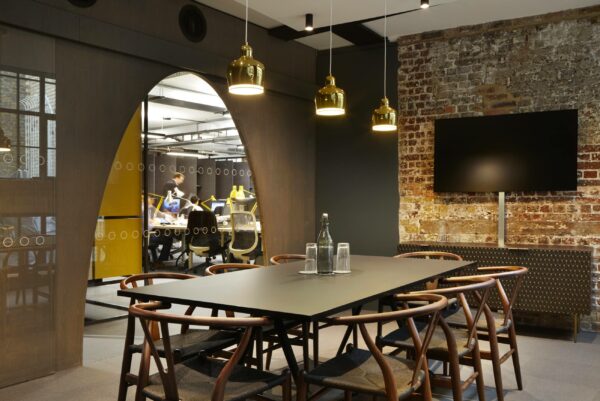 Cast's space is located on the first floor of a former industrial building, which had been converted into a multi-storey office facility.
While the shell of the building, with its traditional steel-framed windows and red brick walls was preserved, the internal fabric had been replaced with a combination of steel frame and prefabricated concrete slabs.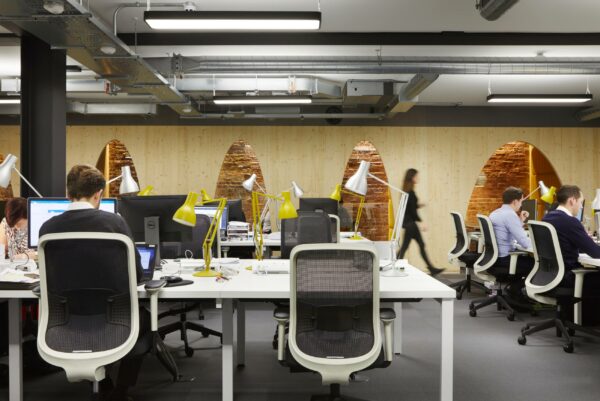 The irregular shape of the perimeter and the limited number of structural elements had left the space lacking any sense of hierarchy or orientation.
Two feature walls divide the public and noisy open plan area from private spaces such as meeting rooms, break out areas and collaboration spaces. The fixed furniture provides storage and display space as well as breaking down the floor into smaller work areas.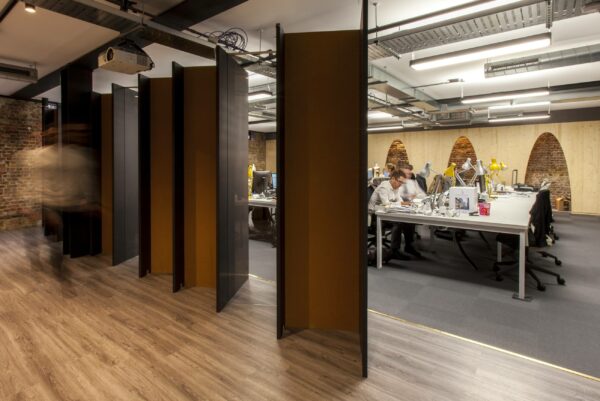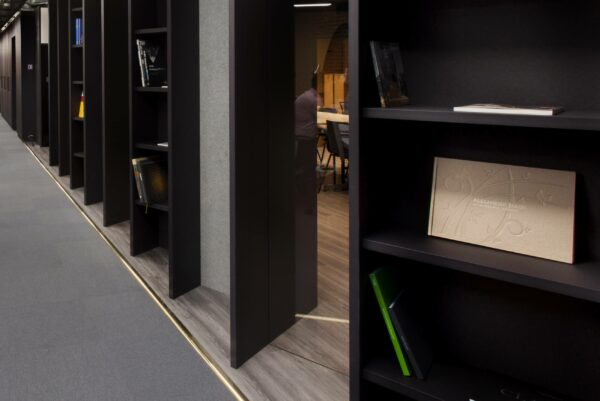 The colour and material palette references their brand colours and these bright colours combined with natural materials give the place a homely feel, appropriate to their market.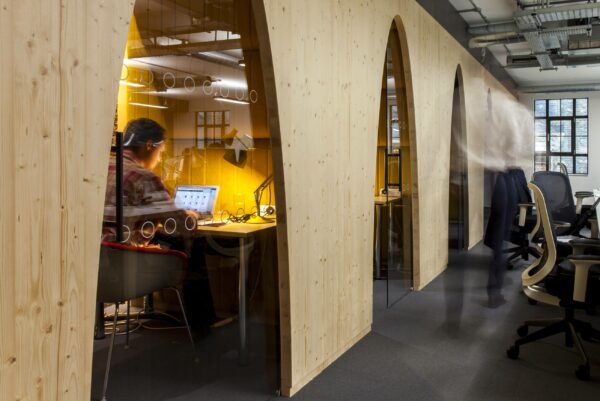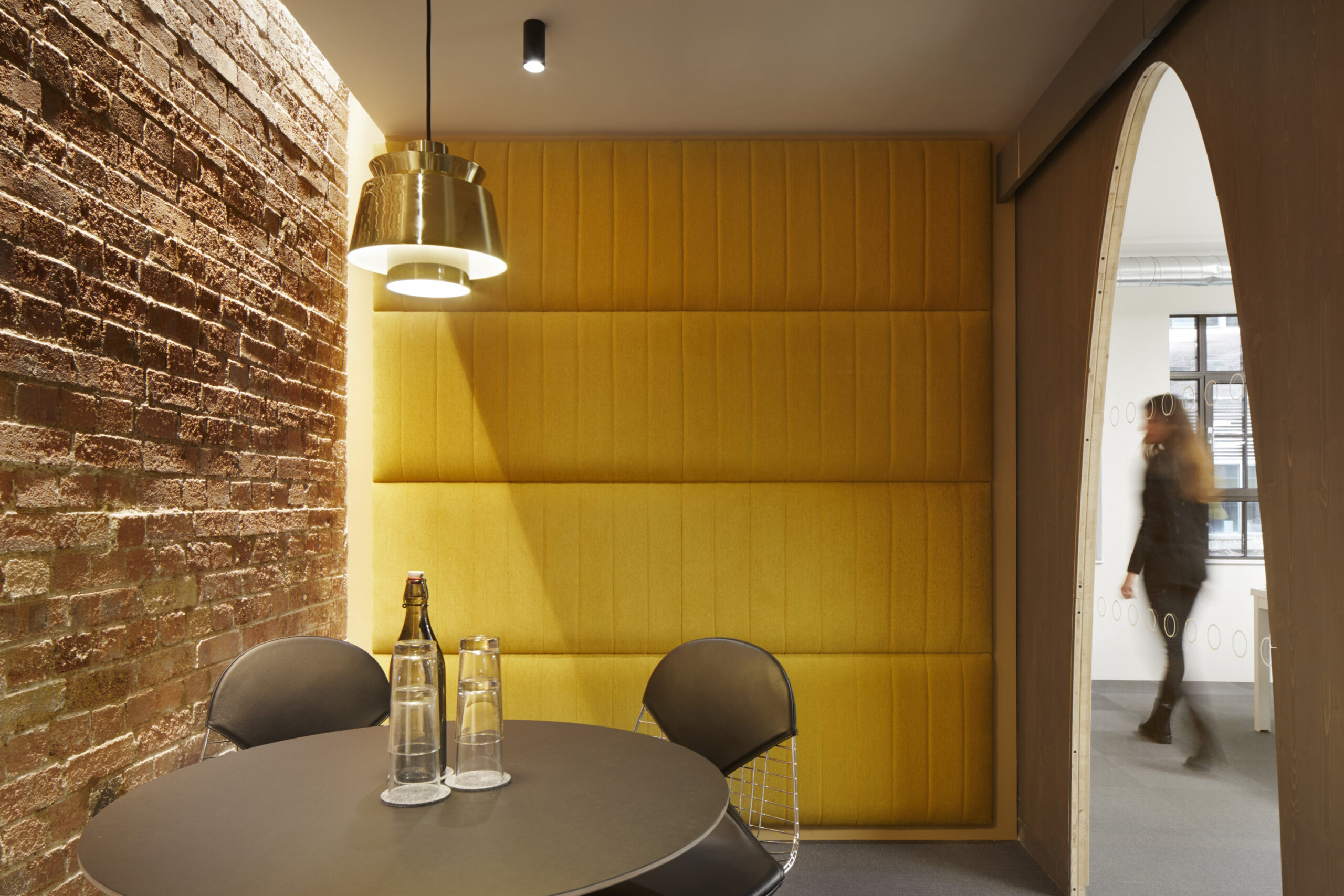 The arched feature wall, which references traditional residential architecture has been brought bang up to date using cross laminated timber panels, manufactured in a workshop outside London and quickly assembled on site. The fixed joinery is composed of a combination of modular aluminium profiles and bespoke MDF elements.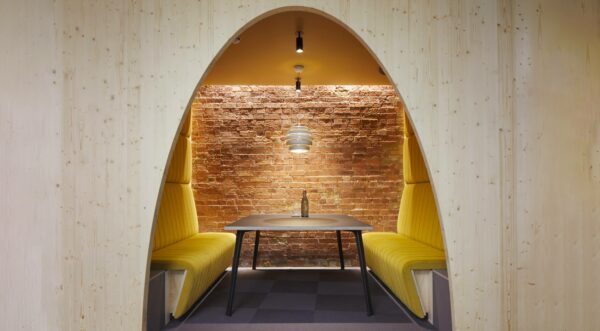 People can't keep their hands off the CLT arched wall. The use of a natural material encourages people to engage and interact with it; running their hands along it as they walk past, even smelling it!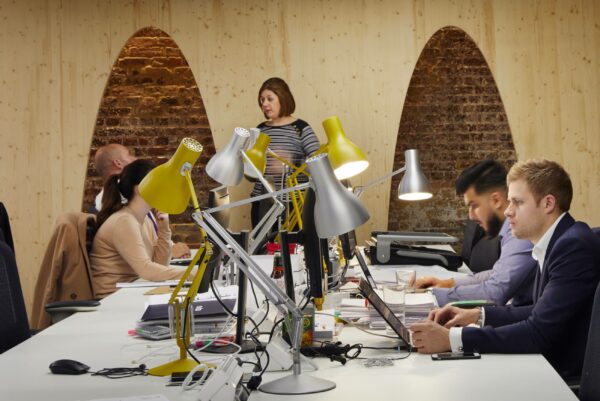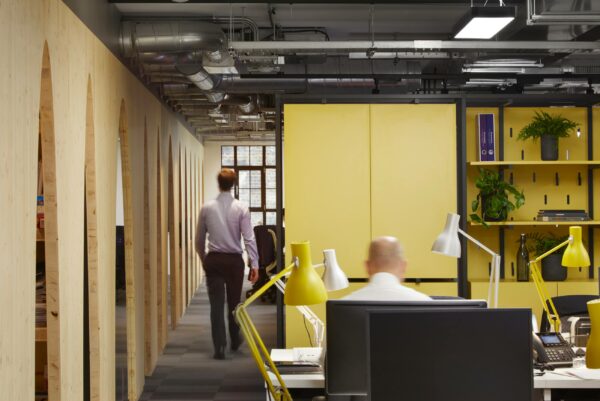 Cast also needed an area where they could display their recent work. We designed a flexible peg wall, with bespoke steel hooks and shelves, so that it can be changed up with ease.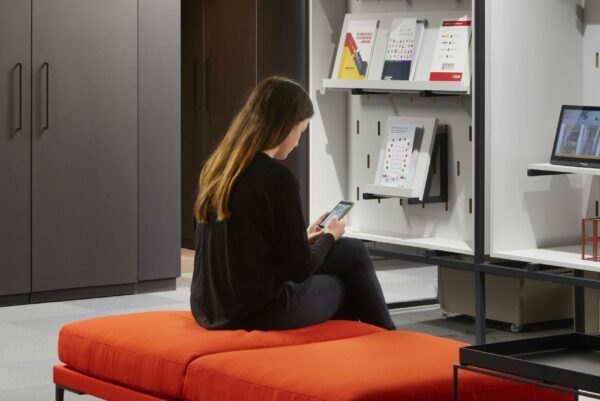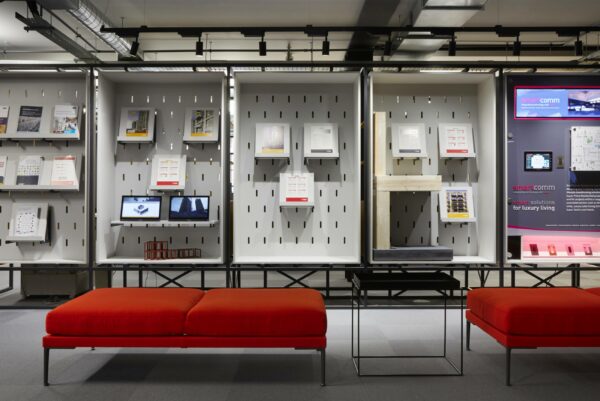 We wanted to create an office design that reflected our residential focus, promoted pre-manufactured technology and provided an inspirational, productive environment for our people. The team at Hawkins\Brown brought flair, innovation, and an exemplary attention to detail. Our new office has exceeded our aspirations.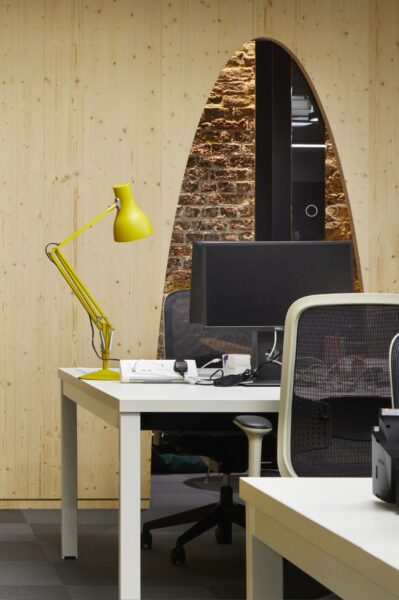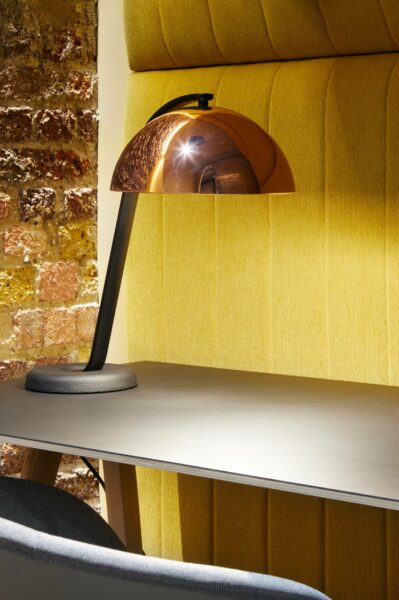 Project name: Cast Offices
Location: London UK
Value: < £20M
Scope: Interior design
Clients: Cast Real Estate and Construction Consultancy
Status: Complete
Completion date: 2017
Main contractor: Quinn London
Services: Chapman BDSP
IT infrastructure: Gloster MEP
Joinery: Armaria Design
CLT: Eurban
Loose furniture: Anglepoise, Artek, Isomi
Home automation: Smartcomm