Brunel Engine Shed
Honouring a town's craft, industry and heritage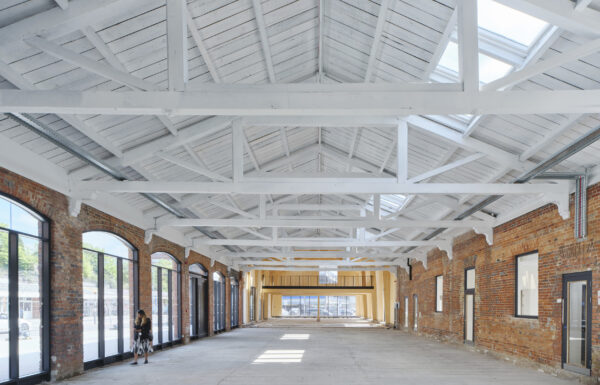 A sensitive retrofit and extension of the Grade II listed Brunel Engine Shed has given a new lease of life to an historically important building and provided a new home for Buckinghamshire New University in the heart of High Wycombe.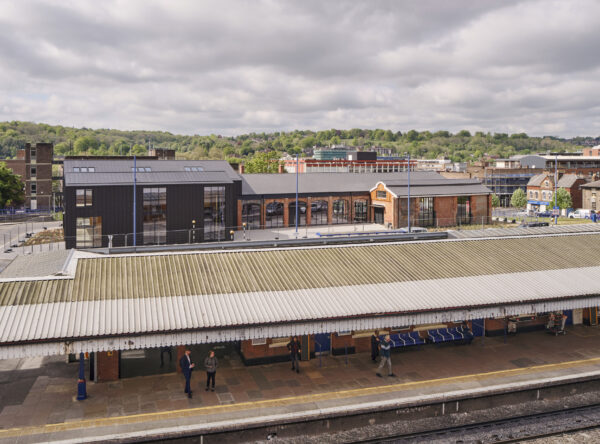 Designed by Isambard Kingdom Brunel and built in 1854, this was the original train station and engine shed for High Wycombe. It became the booking office, goods shed and engine workshop a decade later, when a new station was built, and it was extended first around 1870 and again in 1900. The railway used it until 1967, when it was sold for private commercial use and it remained occupied until 2009, until some of it was demolished and the rest, sadly left to rot.
In 2019, the local council purchased the shed, with the aim of transforming it into a gateway building for High Wycombe and opening it back up to the townspeople.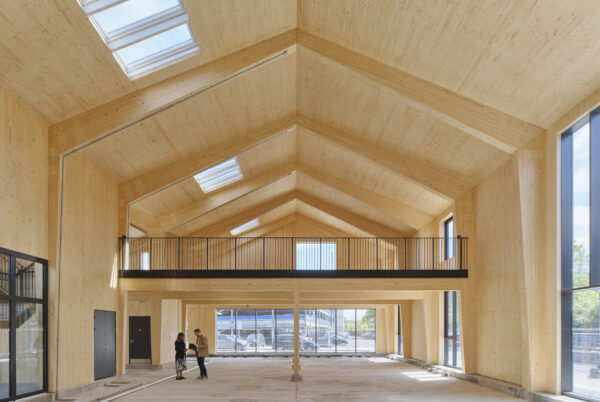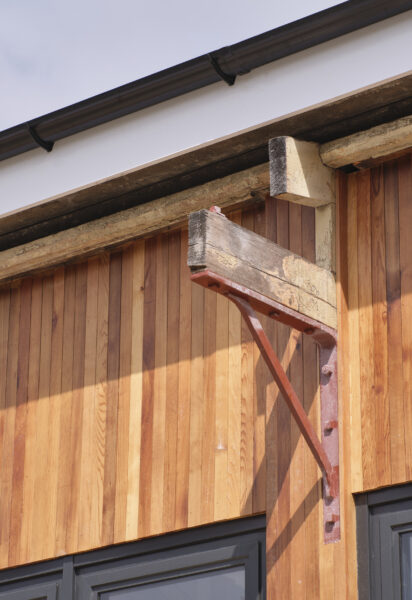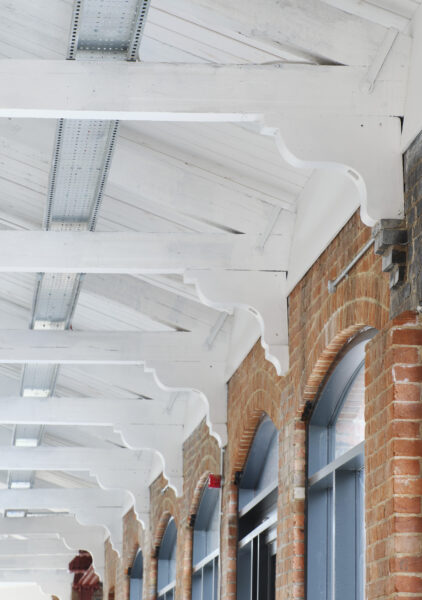 Our shell and core design retains the shed's distinctive industrial character while creating flexible, adaptable spaces for a variety of uses. Honest repairs and extensions to the existing building celebrate the distinction between the old and new building fabric. A new Welsh slate roof is in keeping with its Victorian character, while the original timber queen post trusses designed by Brunel have been painstakingly repaired.
The new landmark building has recently been leased to Buckinghamshire New University, which has exciting plans to fit is out as a public café and art gallery, as well as workspace for entrepreneurs and start-up businesses spinning out of the university.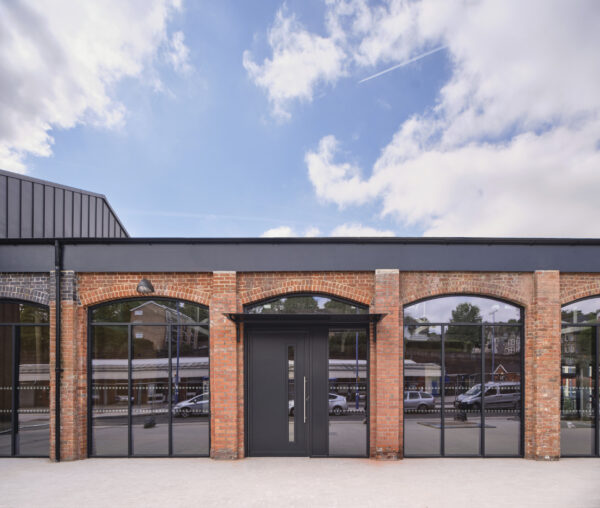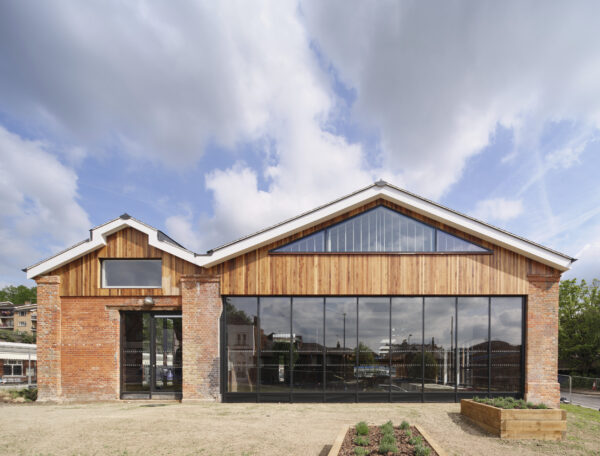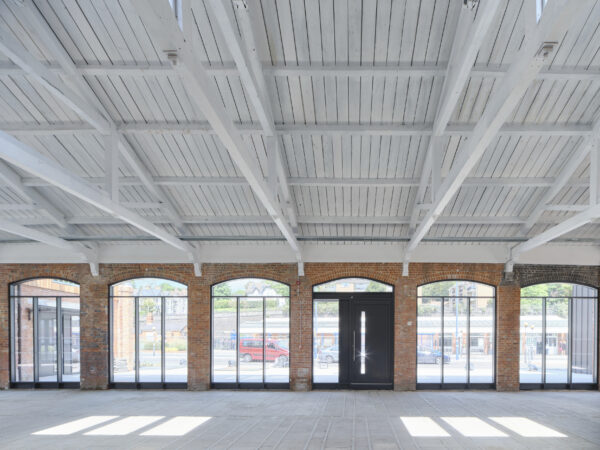 The building is now fully accessible: there is step-free access from the welcoming new entrance opposite High Wycombe railway station, accessible toilets, and a new lift for the mezzanine level of the extension. Large areas of new glazing and roof lights flood the building with natural light, as well as improve visibility and connections with the Eastern Quarter and the town centre. Pedestrian access from the station is easy and new exterior landscaping makes for an all-round better sense of arrival.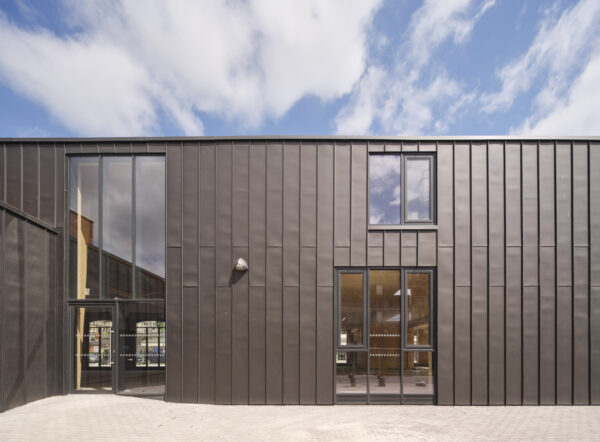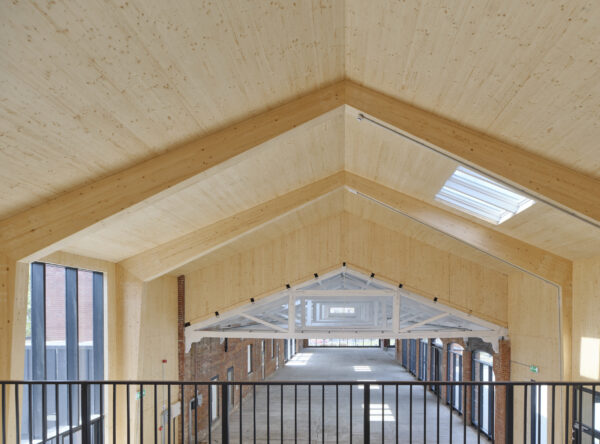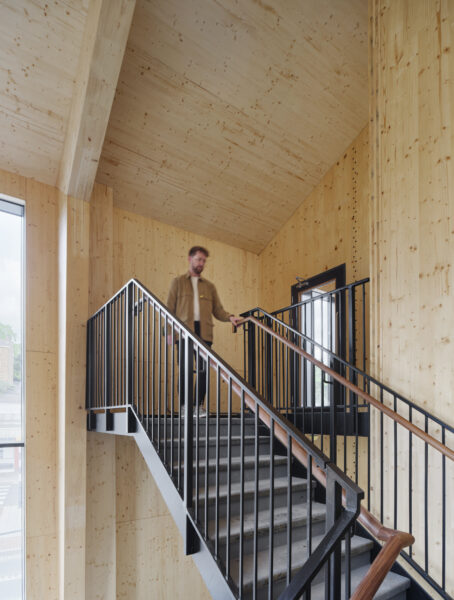 The timber extension with zinc cladding mirrors the form of the existing building and adds a mezzanine level, almost doubling the lettable floorspace. The double-height extension structure takes inspiration from Brunel's continuous pursuit of innovation and optimisation, using engineered timber to create an efficient, low carbon and aesthetically monumental design.
By using Design for Manufacture and Assembly (DfMA), the prefabricated engineered Glulam timber structure and CLT envelope could be constructed on site in just six weeks, with much lower embodied carbon emissions than using an equivalent concrete or steel frame structure.
Our investment has brought this local landmark back to life, protecting the town's heritage and spearheading our plans for the wider economic regeneration of eastern High Wycombe. The results are stunning – reflecting the best of our past and looking to the future.
Project name: Brunel Engine Shed
Location: High Wycombe, UK
Service: Sustainable design
Scope: Architecture
Clients: Buckinghamshire Council
Status: Complete
Completion date: 2022
MEP Engineer: Hoare Lea
Structural & Civil engineer: Heyne Tillett Steel
Cost consultant: Artelia
Transport consultant: Ardent
Planning consultant: JLL
Heritage consultant: Heritage Places
Archaeologist: RPS Group
Ecologist: The Landscape Parnership