Begbroke Innovation District
Innovation in the countryside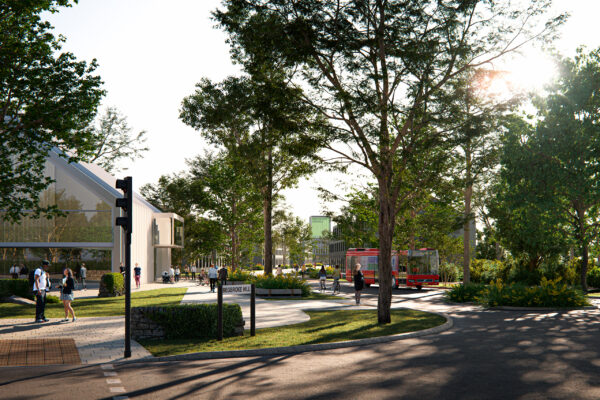 Cultivating a place in which a community can change the world
Redefining the model for a 21st century village, our masterplan for Begbroke – designed with OKRA, RCKa, OOZE, Murray Twohig and Buro Happold – will create space to attract bright minds and expand research capacity within a sustainable, sociable, and diverse new community.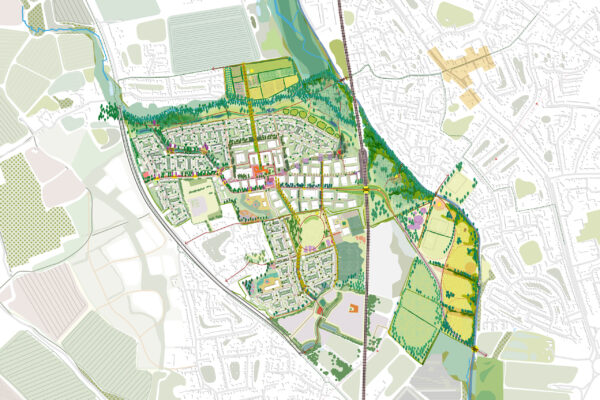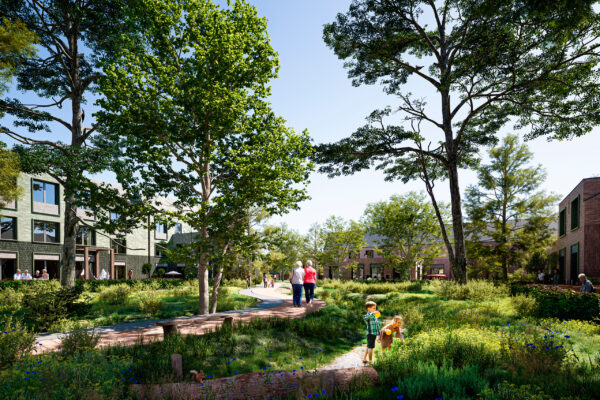 Built north of Oxford on land surrounding and including the Begbroke Science Park, the masterplan provides:
1,800 new homes, up to half of them affordable and all less than five minutes' walk from green space
'Living streets' with better choices for active and public transport
Up to 155,000 m2 of flexible workspace for commercial research tenants and university spinouts
A restorative landscape of four distinct parklands covering over 50% of the site
Social infrastructure for a self-sustaining neighbourhood, including shops, restaurants, and up to three new schools
A layout built around 'green arteries' which incorporate the natural flow of water through the site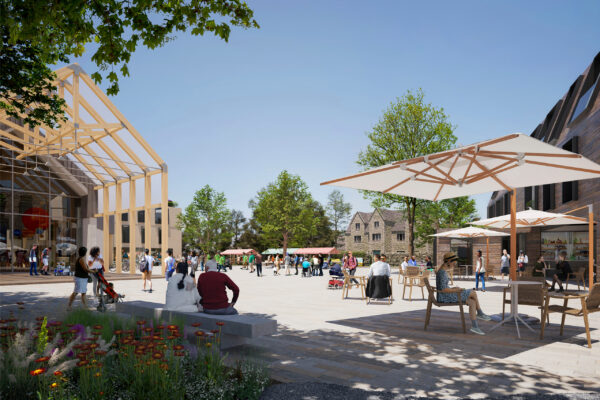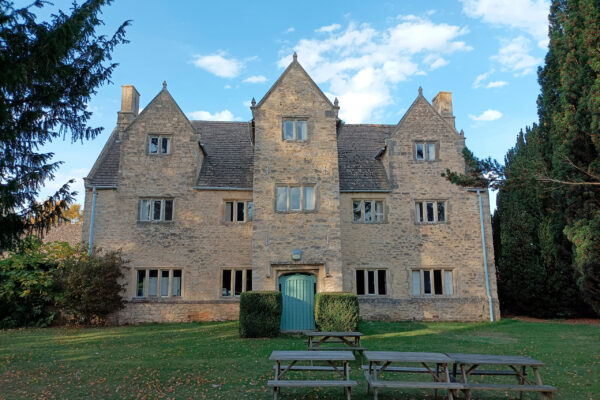 At the heart of the village will be a farmstead – new buildings and spaces built around an existing Grade II listed Jacobean farmhouse – designed to grow organically and reflect the character or agricultural settlements. Shared amenities and sociable spaces, including a community farm and allotments, will 'engineer serendipity', encouraging chance meetings between residents and researchers.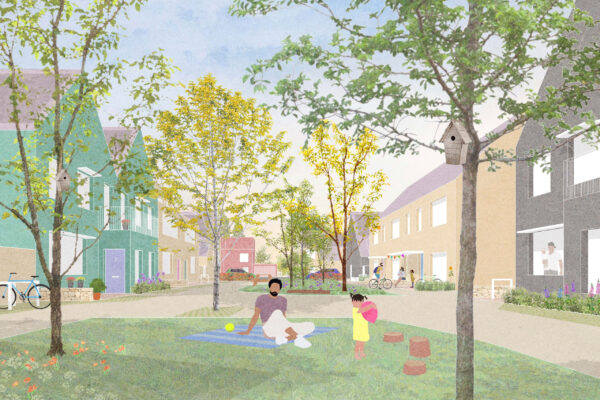 'Living streets' limit all but essential vehicle movement in residential neighbourhoods, doubling the amount of pocket green space and expanding into a wider active travel network.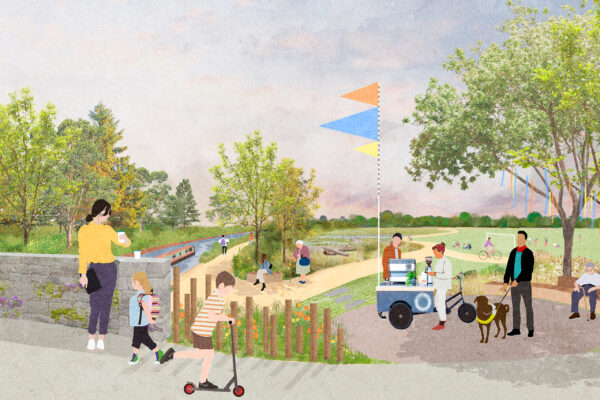 No fossil fuels will be used as power sources, with the development achieving net zero carbon emissions once in operation. The net increase in biodiversity exceeds 20%, supporting new habitats as part of the Oxfordshire Nature Recovery Network.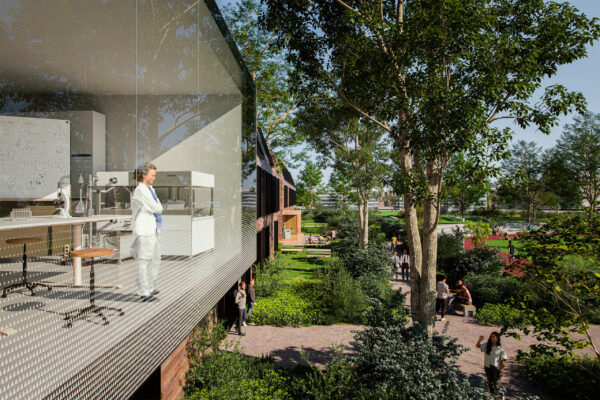 The highest sustainability ambitions are met through nature-based solutions, while living streets with better choices for active and public transport allow us to create twice the useable amount of green space where people live. This radically reduces traffic, and improves health, wellbeing neighbourliness.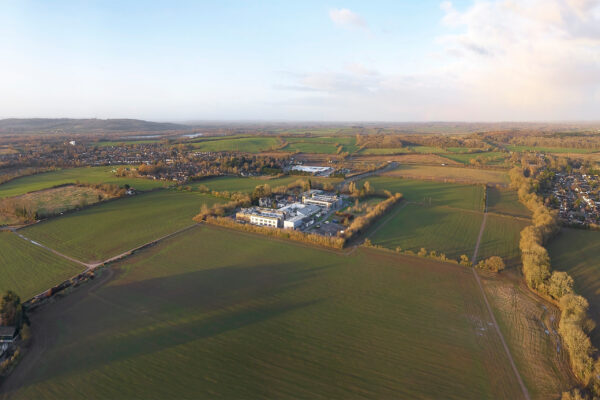 Project name: Begbroke Innovation District
Location: Oxford, UK
Scope: Masterplanning
Clients: Oxford University Development (OUD)
Status: Live
Number of homes: > 1000
Landscape architect: OKRA (Netherlands)
Sustainability, transport, civils, utilities: Buro Happold
Collaborating architect: RCKa
Collaborating designer: Ooze (Netherlands)
Project Manager: Turner & Townsend
Place vision: Murray Twohig
Planning : Quod
Strategic transport: KMC
Community Engagement: Kevin Murray Associates