ARK Putney Academy
From failing to future-proofed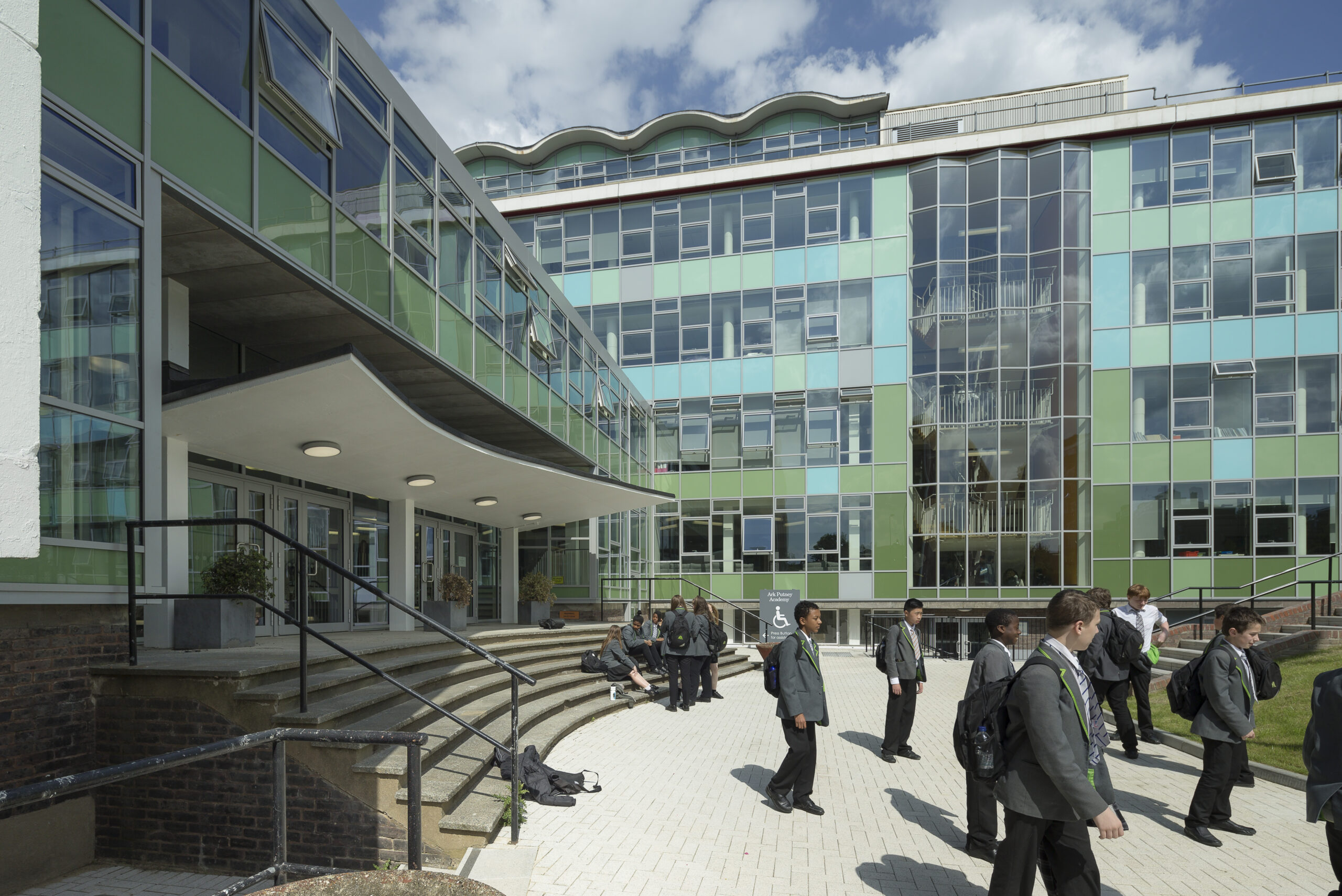 We worked with Lendlease and Wandsworth Borough Council to re-furbish, re-model and re-imagine the ARK Putney Academy.
Elliott School was a fine example of a post-war comprehensive school, recognised with a Grade II listing in 1993. Just over 15 years later, however, the school was failing and so was the building.
By releasing funds through the sale of an underused part of the site and turning the school into an academy (championed by the Absolute Return for Kids education charity) Wandsworth Council and strategic development partner Lendlease set about turning the school around.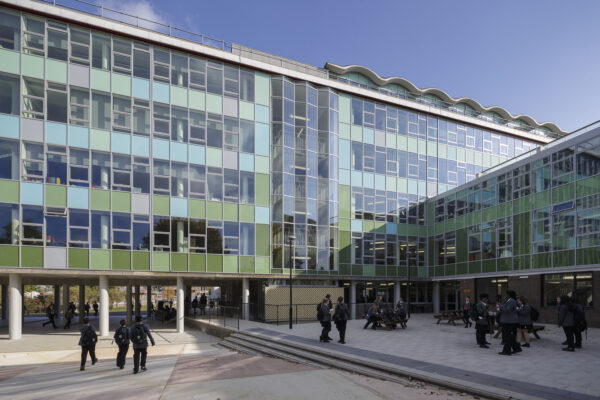 Fundamental to attracting new pupils, parents and talented staff was a sympathetic restoration of the school's outward appearance, particularly the dilapidated facade.
We developed a double-glazed window system, supported by a thermally broken, aluminum curtain wall. We chose playful 1950s inspired colours for the panels, which also helped soften the building mass.
The façade also resolved year-round issues with heating, cooling and ventilation. The newly sealed buildings meet modern energy standards, vastly improving thermal and solar performance, with the option to open windows in the warmer months. As a result, annual heating bills have dropped by around 80%.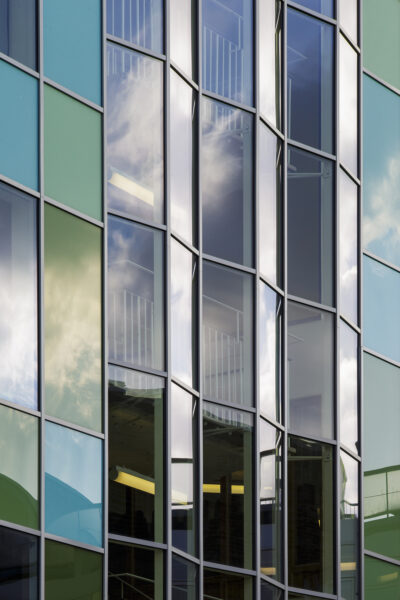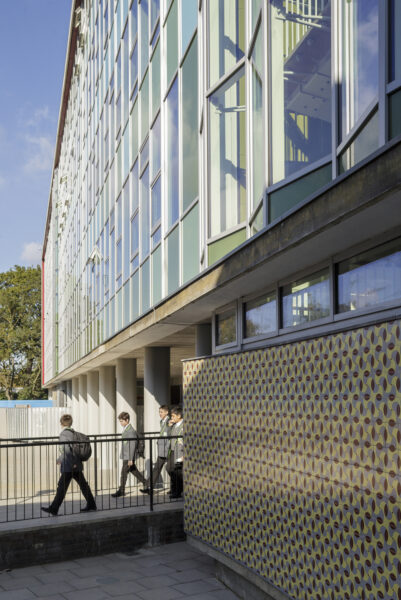 Beyond the façade, the entire campus was in need of essential repairs and modernisation to meet the community's learning needs. Given a tight budget, we focused on the aspects that would make the biggest impact to pupils' immediate environment.
The academy's classrooms were increased in size to meet today's teaching standards, with an essential ground-floor dining area added.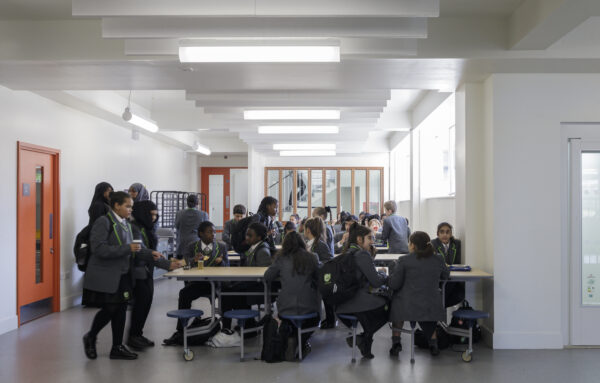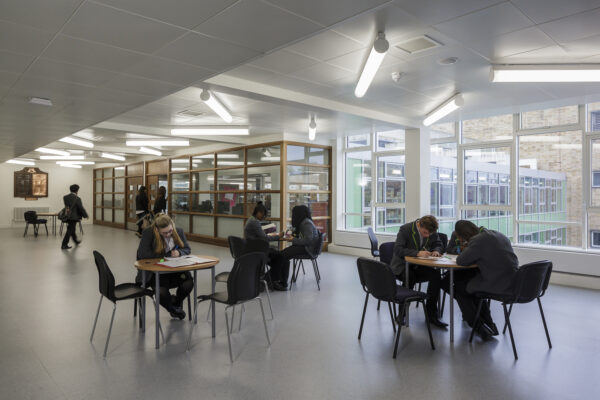 The former gymnasium and workshops were replaced with a steel-frame structure, retaining the site's original cruciform plan and building's composition.The hall is naturally ventilated through a zone of hit-and-miss brickwork. The birch-faced plywood lining provides a robust solution with a warm, natural finish.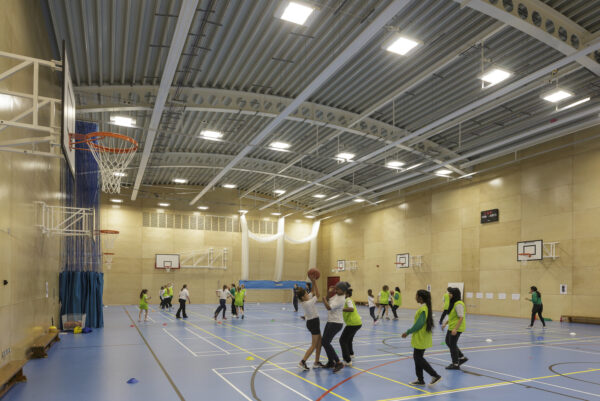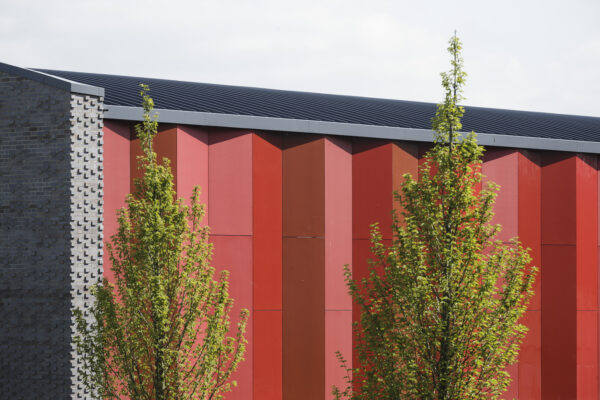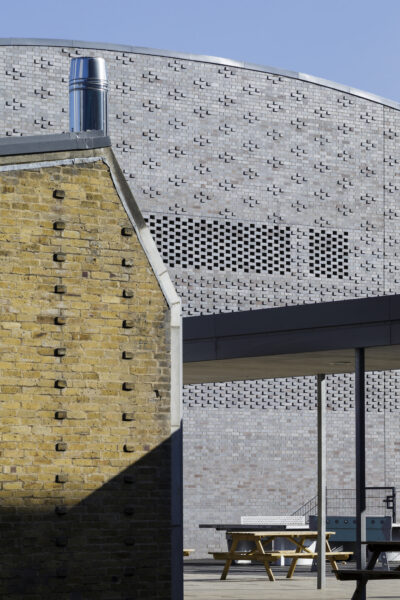 The academy's new art department sits in the elegant, freeform concrete wave roof on the top floor. Once a series of smaller rooms,
this calm inspiring space has fantastic views over the capital. An open space to open eyes and minds, providing an alternative type of learning
environment.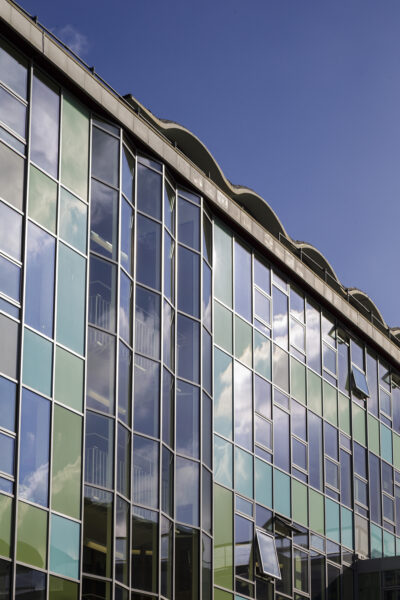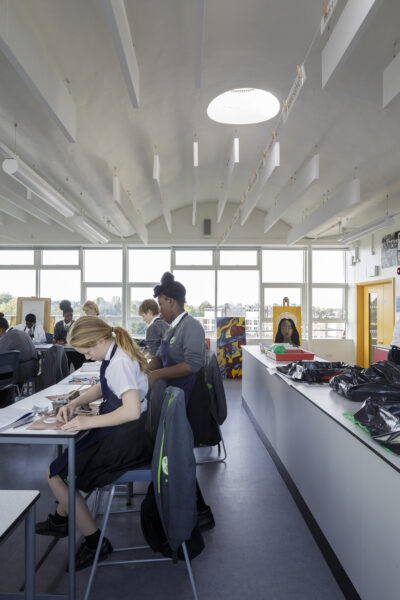 We also conserved and enhanced the buildings' high-quality interior finishes, including the three terrazzo main staircases with hardwood timber rails. To these stair cores, we added coloured acoustic wall panels, again with a 1950s palette.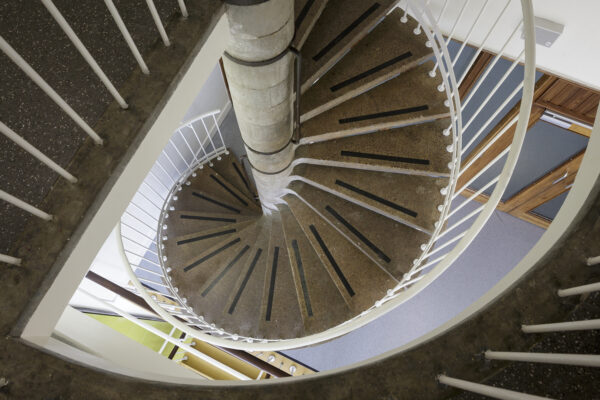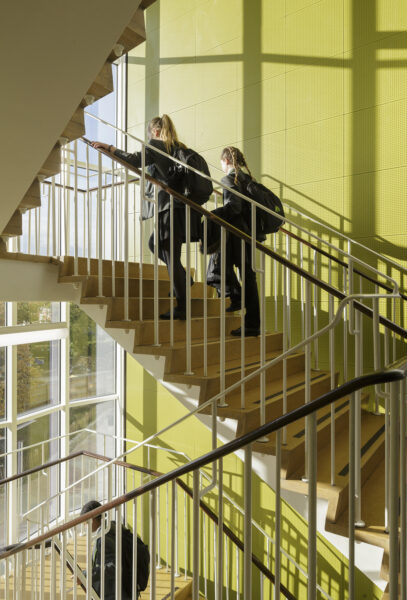 Project name: ARK Putney Academy
Location: Wandsworth, London
Service: Sustainable design
Value: £20M – £50M
Scope: Architecture, Interior design
Clients: Wandsworth Borough Council, Ark , Lend Lease
Status: Complete
Completion date: 2015
Planning consultant: GL Hearn
Contractor: Lendlease
Structural engineer: Curtins
Services engineer: Skelly & Couch
Landscape architect: Plincke