Plans approved for Phase 1B of Meridian One
The consented scheme will provide 676 homes across three plots, concluding Phase 1 of the Meridian Water masterplan.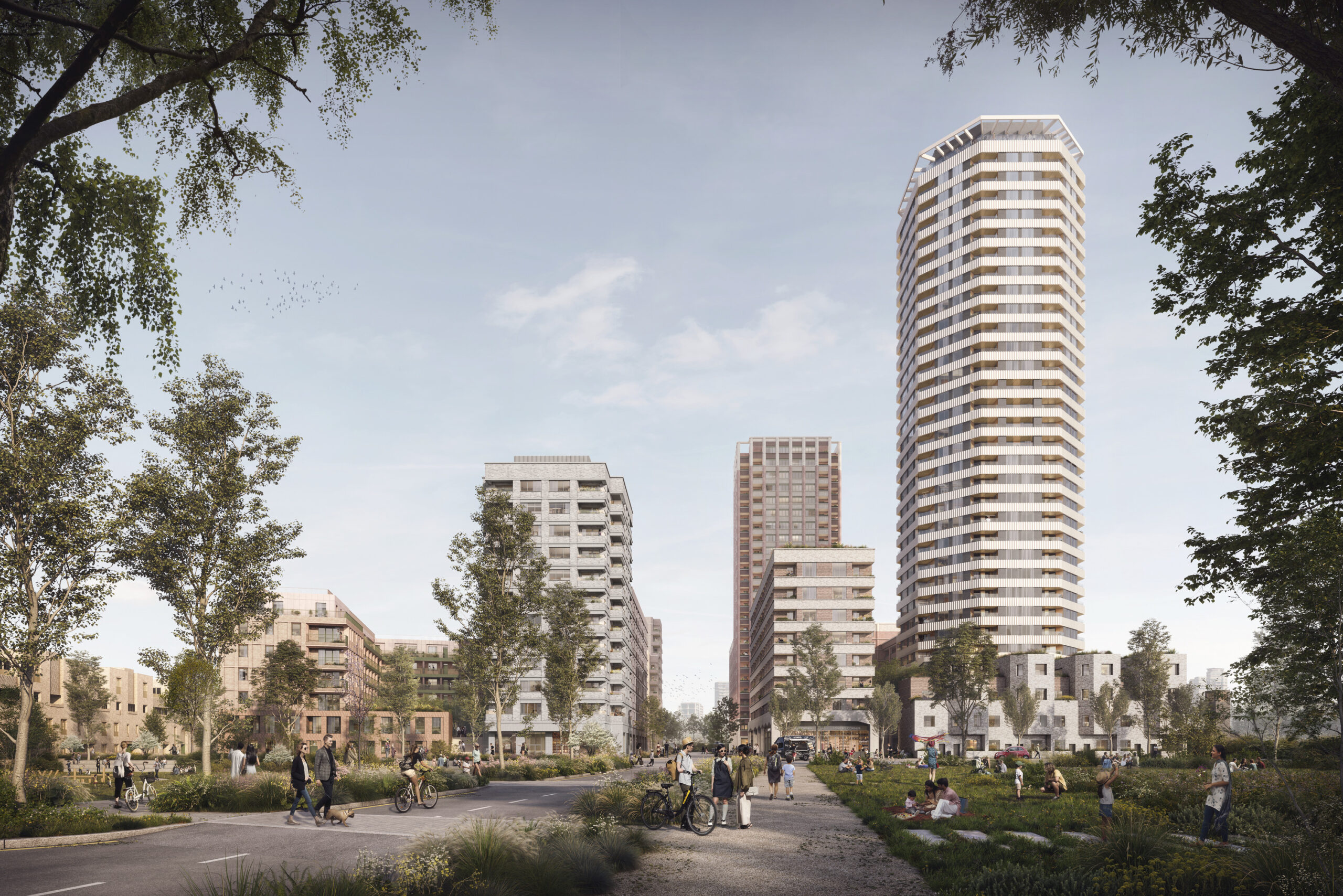 Enfield Council granted Vistry Partnerships planning consent for Phase 1B of Meridian One at committee last week. Meridian One received Outline Planning Permission in 2013 for 725 residential units split into two phases. Phase 1A – currently on-site to deliver the first 300 homes – was approved as a Reserved Matters Application in 2021. Phase 1B concludes the first phase of the wider Meridian Water masterplan.
We included a variety of amenities set within green streets, a new park and play spaces for children. It brings the council's vision to life by creating a welcoming sense of arrival for anyone stepping out of Meridian Water station.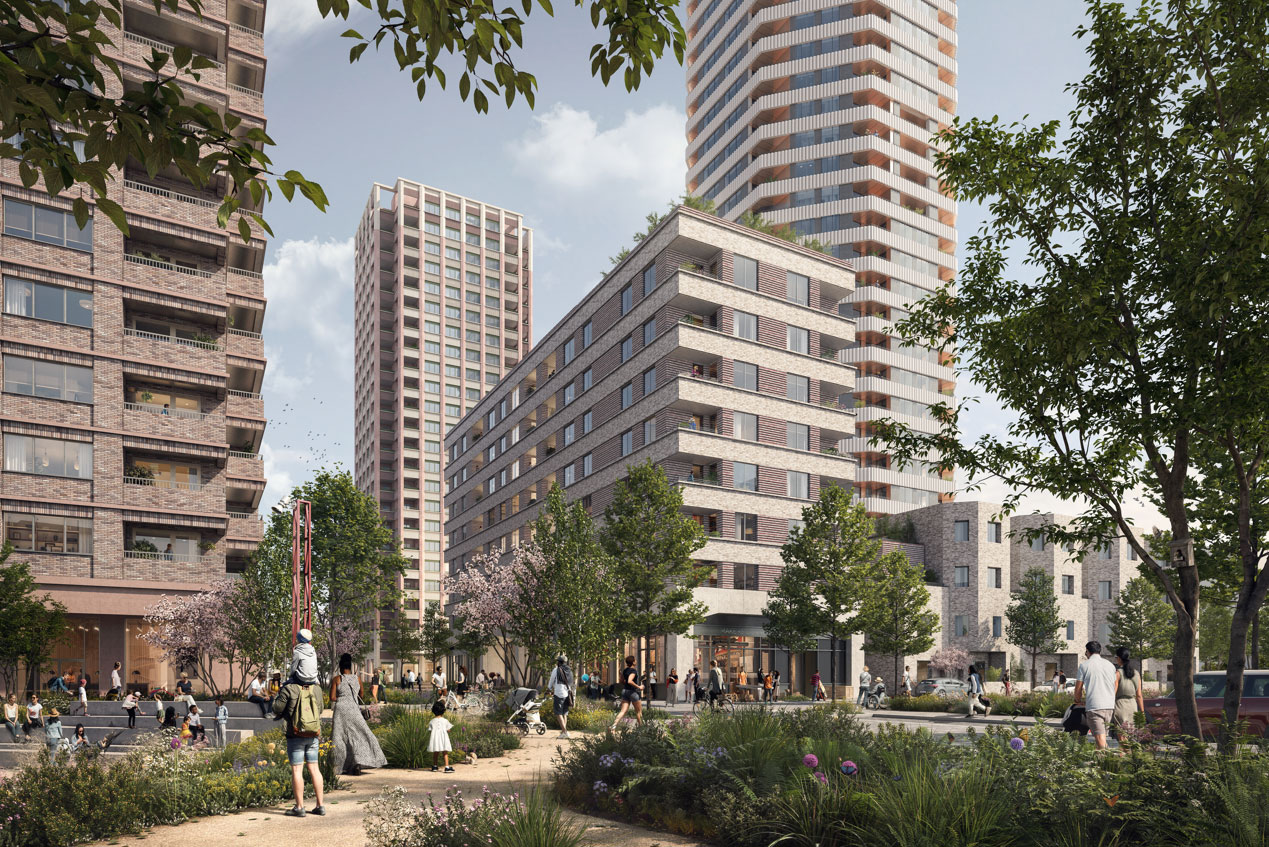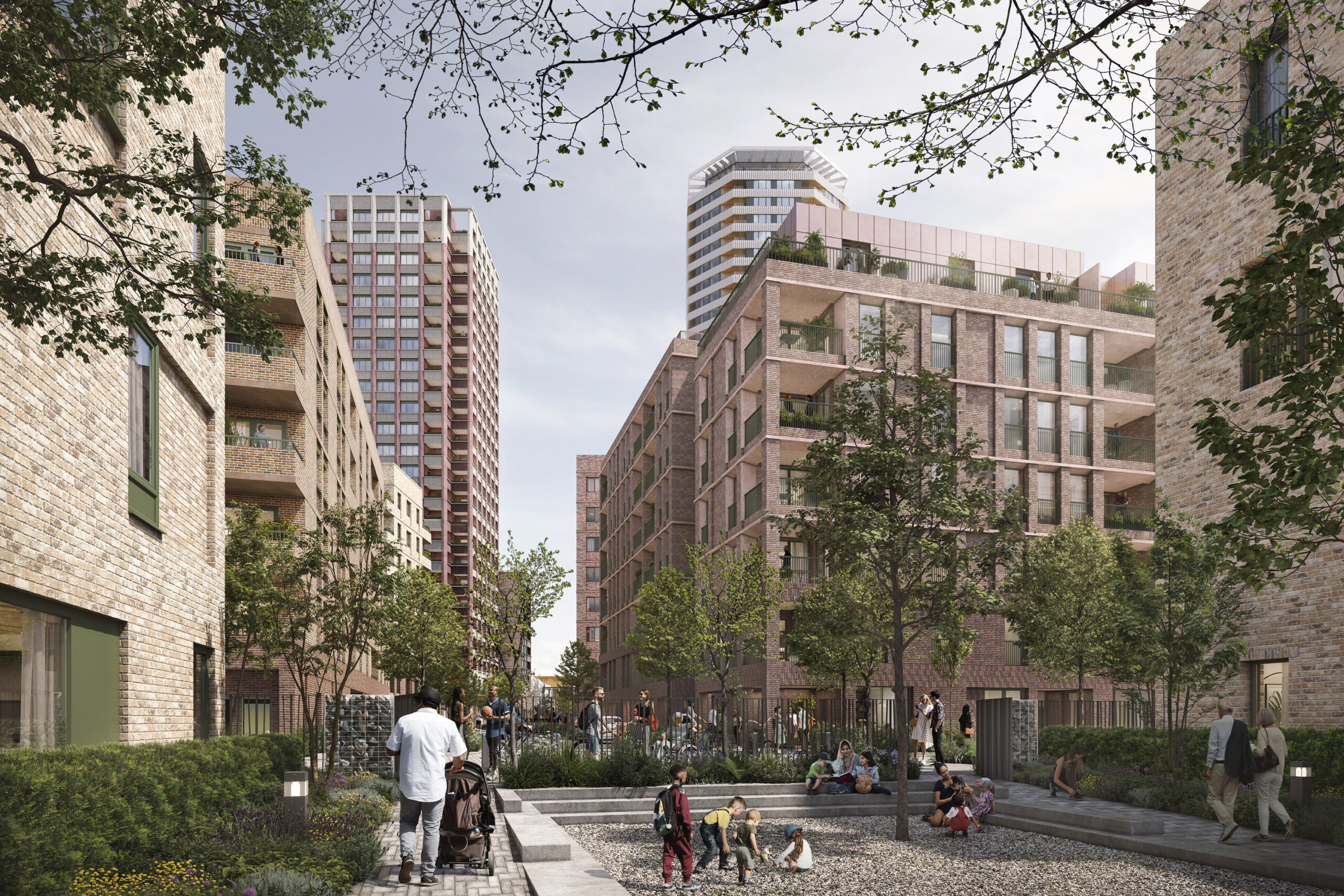 Designed by Hawkins\Brown and HTA Design, working in collaboration with Fisher Cheng and Urban Projects Bureau, the consented scheme will provide 676 homes across three plots, with a mix of uses at ground floor level for commercial and leisure uses.
The design for this phase, developed in equal collaboration between HTA and our friends at Hawkins\Brown, exemplifies our ethos to deliver landscape-led regeneration at scale to deliver fantastic new homes set within an environmentally sensitive, ecologically enhanced new public realm - bringing nature home.
8,000sqm of public open space will be created, which will include roads and footpaths, car and cycle parking provision, play areas as well as a civic square that will establish a welcoming arrival from Meridian Water station.