NLA Nights at Waltham Forest Town Hall
Location:
Waltham Forest Town Hall
Forest Rd
London E17 4JF
An evening of drinks and networking at this beautifully restored Grade II listed civic masterpiece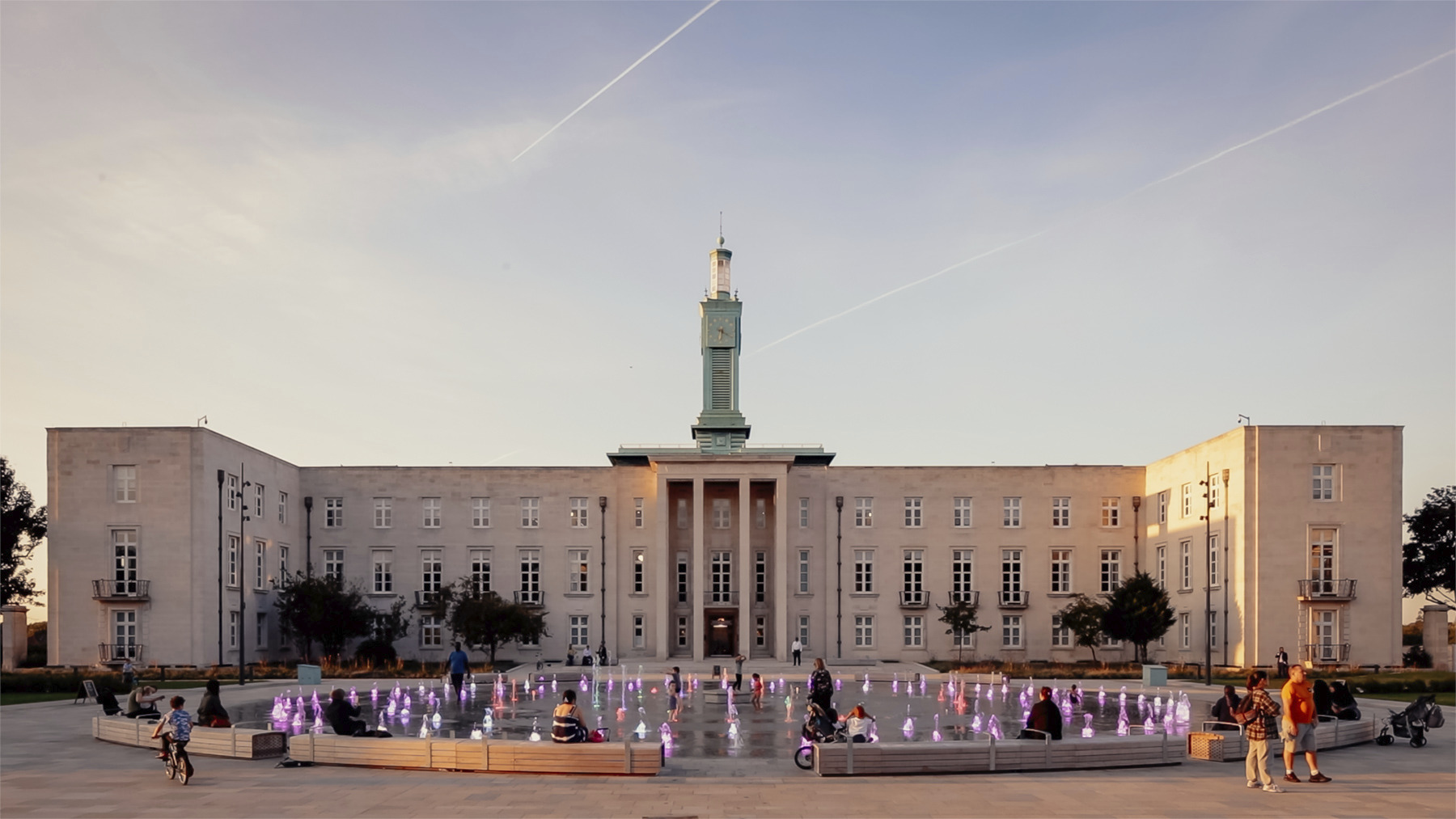 Waltham Forest's elegant Town Hall plays host to one of New London Architecture's popular evening events on Monday April 24.
Come and see the award winning restoration of this Grade II listed building for yourself and experience the civic campus, transformed into a vibrant and inclusive new neighbourhood. The Waltham Forest Town Hall masterplan sets a new standard for integrating residential, workplace, civic, commercial and cultural functions in spaces that are accessible and welcoming.
Hear Director of Major Projects, London Borough of Waltham Forest, Dan Stapleton, and Partner Adam Cossey introduce the scheme and afterwards join architects Ryoko Kawaguchi and Ed Crooks for a tour of the building.
Tickets