Inclusive, immersive, and sustainable – our latest collaboration with Manchester International Festival
Hawkins\Brown has designed this year's Festival Square for Manchester International Festival (MIF), inspired by the shape and design of Factory International – the new home of MIF.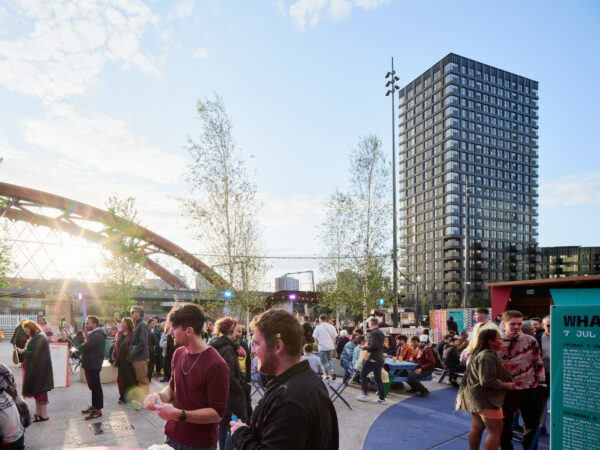 Our design – part of a long history of collaboration between Hawkins\Brown and MIF – puts the audience front and centre, reflecting the joy and energy that make Manchester and the festival so distinct, and creates a space where everyone can enjoy the rich and diverse programme.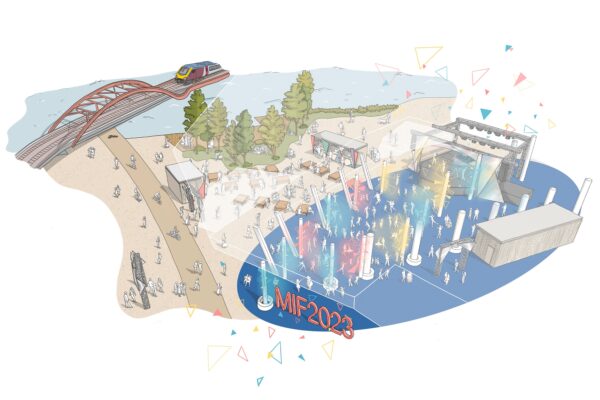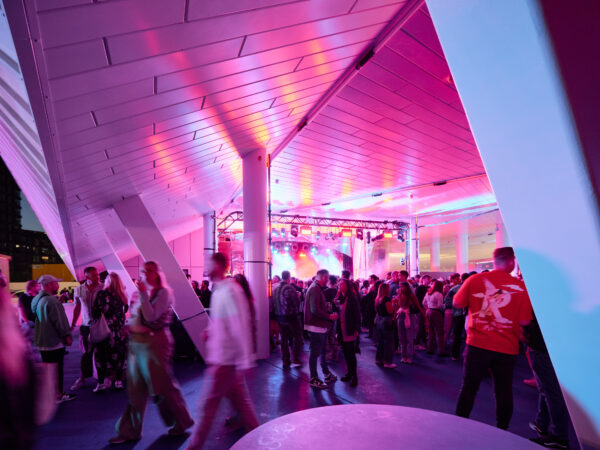 Our concept for the design of the stage and several other elements is to 'reflect' the audience experience back across Festival Square, using mirrored 'shards' which clad the stage and reference the distinct geometry of the Factory Building.
The stage area also features an immersive lighting installation which we have developed to extend the performance zone beyond the stage area
Sustainability is very much at the heart of the design, with all elements designed to be re-usable for future MIF/Festival Square events and within the Factory itself.
We have also worked hard to ensure all aspects of the design are accessible and inclusive. This includes simple access considerations but extends to areas of neurodiversity (for example, the rhythm and colours of the lighting installation), cultural diversity (inclusion of 'dry' areas for those not wanting to consume alcohol), age diversity (the space welcomes all ages, including family and children's events, and performers targeting all ages)