How can designers respond to poor air quality?
Poor air quality is a major public health issue as well as a substantial cause of social inequality. Air pollution causes up to 36,000 deaths each year in the UK alone and is linked to incidents of strokes, heart attacks, asthma, dementia, low birth weight and poor lung development in babies.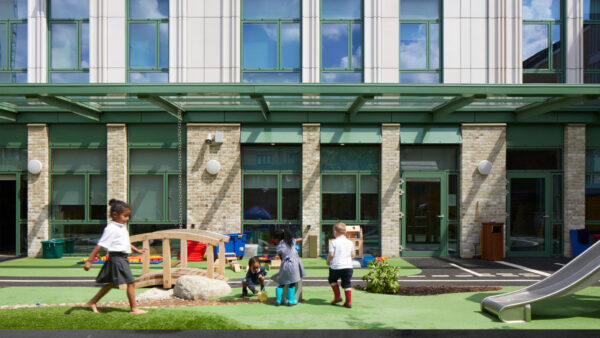 To coincide with UK Clean Air Day (June 17), we're publishing the summary and guidelines from a major research project into air quality by Hawkins\Brown architect Zuza Jakubiak and Antonio D'Aquilio of Elementa Consulting.
The research report details the nature of air pollution, its behaviour and influences within the city. The relationship between pollutant emissions and air quality is complex and reducing emissions does not automatically result in similar cuts in pollution concentrations. Although design strategies are only a small part of what can be done to improve air quality within the city, they nevertheless play a significant role in reducing pedestrian and building users exposure to air pollution.
The summary includes advice on how to analyse a development site from an air quality point of view and most importantly, provides a range of potential solutions available to architects and urban planners, which can actively minimise and disperse outdoor air pollution.
You can download the summary and guidelines here.