Hawkins\Brown wins planning for refurbishment and expansion of 1854 Brunel Engine Shed
Sensitive refurbishment of the grade II listed Victorian building in High Wycombe will create space for a mix of new commercial uses. A CLT and Glulam extension with zinc cladding will mirror the form of the existing building and add a mezzanine level, almost doubling the floorspace on site.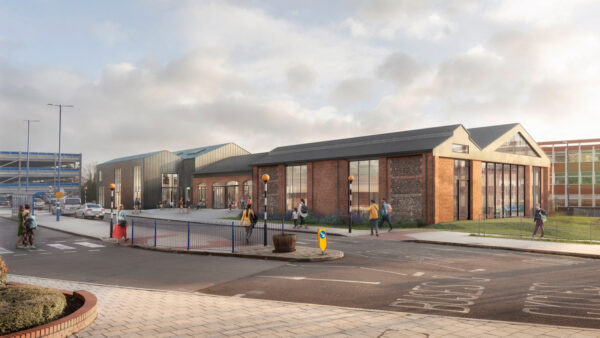 Hawkins\Brown has won planning consent for the 13,560 sq ft refurbishment and extension of an 1854 railway shed in High Wycombe built by Isambard Kingdom Brunel for the Great Western Railway. Working with engineers Heyne Tillett Steel on behalf of the former Wycombe District Council, now Buckinghamshire Council, which acquired the site in 2019, the practice has designed a scheme to breathe new life into the historic structure with a range of flexible commercial uses.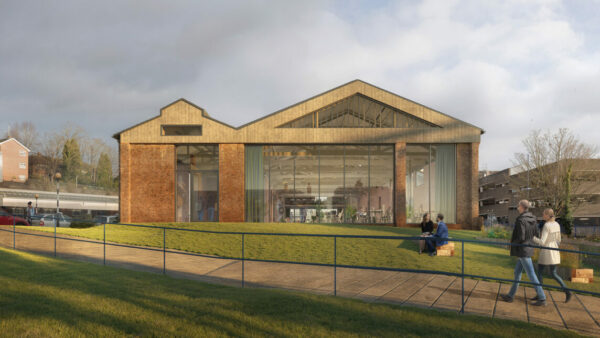 The Brunel Engine Shed sits on an island site directly in front of High Wycombe railway station, at a key location within the council's plan to regenerate the eastern district of the town.
The shed will be sensitively refurbished, with a welcoming new main entrance facing High Wycombe Railway Station and improved landscaping. A new roof will restore the original character of the building and major improvement will be made to access: including step-free access from the main entrance, accessible toilets and a new lift for the mezzanine level of the extension.
A new extension to mirror the form of the existing building will add 6,000sq ft to bring the whole scheme to 13,560 sq ft. Standing seam zinc cladding will be applied to the CLT and Glulam structure of the new building to create an extension that expresses modern structural engineering in the same spirt that the Victorian building reflects its own era.
A key focus for Buckinghamshire Council is working with and in support of businesses to grow the local economy. Wycombe District Council took a proactive and popular step to buy and develop this site for the benefit of High Wycombe. Hawkins\Brown have provided an appealing design that will make this an iconic first view of the town, an attractive opportunity for the right tenants and an exciting step in the regeneration of Wycombe's Eastern Quarter.