Hawkins\Brown to lead Blackpool 'Multiversity'
New learning facility to be central part of new university campus and student quarter in Blackpool town centre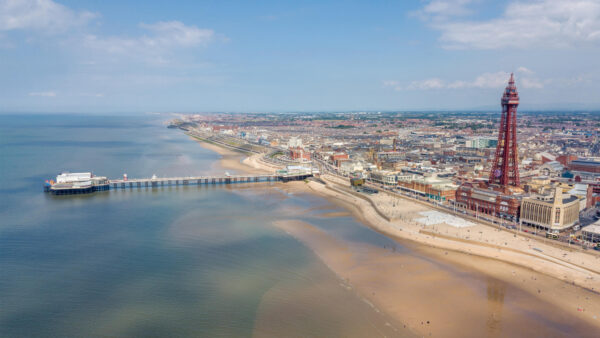 Hawkins\Brown has been appointed as the project lead to create a new 'Multiversity' learning facility in Blackpool's town centre.
The new building will be constructed next to the Talbot Gateway regeneration, adjacent to Blackpool North train station. The facility will offer a cutting-edge technical and professional curriculum, which will be co-created between local employers and Lancaster University.
With courses focusing on automation, mobility, artificial intelligence, data, population ageing and sustainability, the Multiversity will focus on training, learning and education opportunities for regional businesses to upskill their workforces.
Supporting a long-term skills growth and regeneration across Lancashire, the new learning facility will relocate the existing Park Road campus into the town centre.
More information can be found here.
The brief to create an iconic building for the new university campus and student quarter in Blackpool town centre really appealed to us. We knew from our previous working collaborations and our expertise within the field of higher and further education, we had a very strong team of experts that we were keen to bring together who can really deliver something special on this ambitious scheme. Investing in local expertise was the right thing to do for this project
Tickets