Hawkins\Brown appointed to design UK National Quantum Computing Centre
UK Research and Innovation (UKRI) has commissioned Hawkins\Brown to design the National Quantum Computing Centre (NQCC) at the Harwell campus, Oxfordshire, where we completed a masterplan of the site in 2015.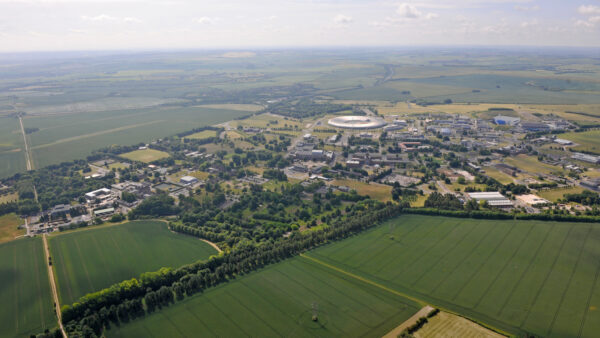 The project will deliver a 4500 sq m research facility that will provide laboratories and collaborative workspaces to encourage multidisciplinary researchers from academia and industry. It will provide access to quantum computers as they come on stream and catalyse the growth of the UK's quantum computing industry, leading to new jobs, skills and knowledge creation.
The centre is being established with a £93 million investment by UKRI to bring together academia, business and government to address key challenges to quantum computing, such as its scalability. The £45million national centre will be developed and administered by the UKRI and it is anticipated to complete in 2022.
The NQCC is being created as part of the second phase of the UK's National Quantum Technologies Programme, a ten-year, £1 billion programme to accelerate the development of quantum technologies, and will be established with a £93 million investment delivered through UKRI's Engineering and Physical Sciences Research Council (EPSRC) and Science and Technology Facilities Council (STFC).
Tickets