Hawkins\Brown appointed as lead architect to develop Evelina Hospital with Guy's & St Thomas' NHS Foundation Trust and Linkcity
Linkcity, the development arm of Bouygues UK, has announced their appointment as the preferred development partner for the 'Triangle' site, on the St Thomas' campus, by Guy's and St Thomas' NHS Foundation Trust (the Trust) with Hawkins\Brown as lead architect.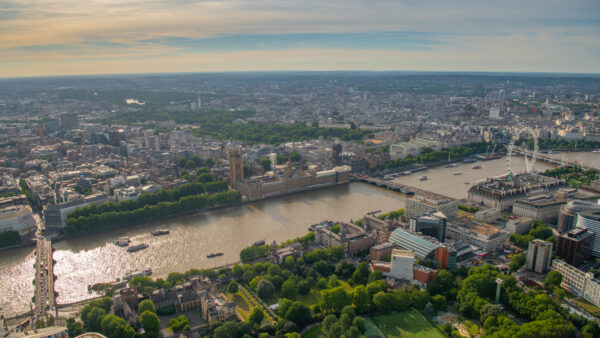 The project will see the delivery of an innovative new generic shell and core building that enables fit-out flexibility for healthcare and potentially co-located complementary research and teaching facilities. Adaptability to enable change over time has been a key driver. The Triangle development will provide increased capacity for the existing Evelina London Children's Hospital (ELCH).
This scheme is an important step in the redevelopment/ongoing story of Guys and St Thomas' Trust and our work with Linkcity and our collaborators to develop designs for the Triangle Site that will deliver a forward-thinking healthcare project with an innovative and highly adaptable hospital environment in the heart of our city, ensuring the Trust maintains its reputation as a world leader for children's healthcare.
The new hospital will offer much needed facilities, including surgical theatres and imaging suites, for children and young people from across south London and south east England. The project will create significant opportunities for the advancement of innovation in treatments and technologies as part of the Trust's long-term vision.
The new facilities will create employment for residents in the London Borough of Lambeth. The ambitious plans for landscaping will improve the public realm on this part of the Lambeth Palace Road.
The project team includes engineers Aecom and Ramboll; planning consultants Montagu Evans. The Trust was advised on design by architects NBBJ; engineers Mott MacDonald; planning consultants G L Hearn.
Linkcity is delighted to be working with the Trust to bring forward this iconic and innovative development to the St Thomas' campus. The Trust's adaptable estate and procurement strategies are game-changers in the way the industry provides healthcare real estate and we are proud to be a part of this forward-looking partnership. The Triangle project will continue to cement the Trust's reputation as a global leader in children's healthcare, as well as improve the health and wellbeing of families in Lambeth and beyond.
Tickets