Engineering social interaction
sbarc|spark at Cardiff University is the world's first social science research park, bringing academics and entrepreneurs together in a spirit of innovation, enterprise and collaboration.
Julia Roberts explores how the building's purposeful design plays a vital role in supporting the university's mission to promote interdisciplinary knowledge sharing and extraordinary thinking.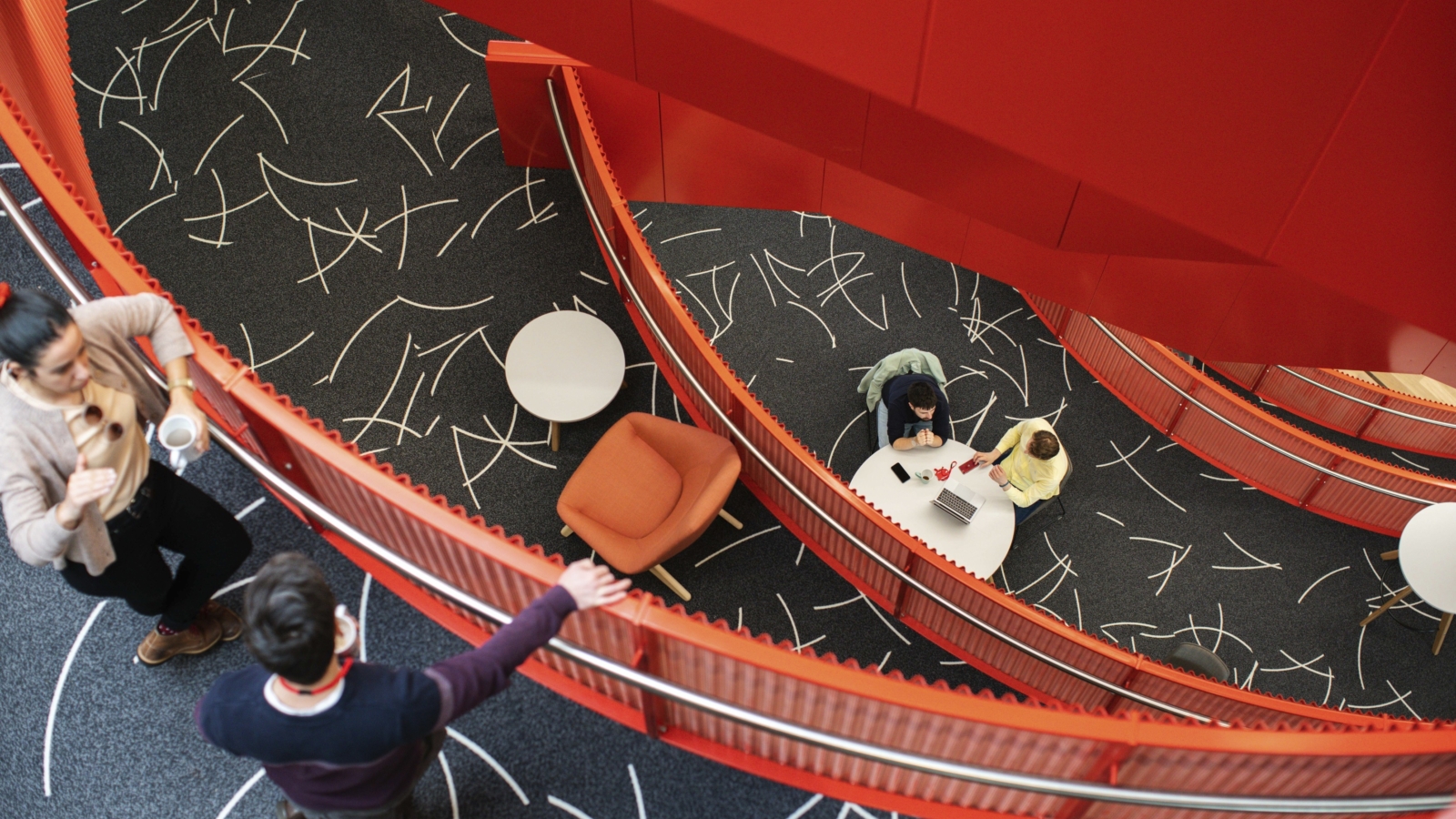 Innovation is the art of unlocking great ideas to build new products and services which change the world. At Cardiff University, they are harnessing the power of research; bringing academics and students together with business, industry, government and the public sector on a £300m innovation campus; to create economic and social prosperity by turning ideas into products, technologies, spin-outs and start-ups.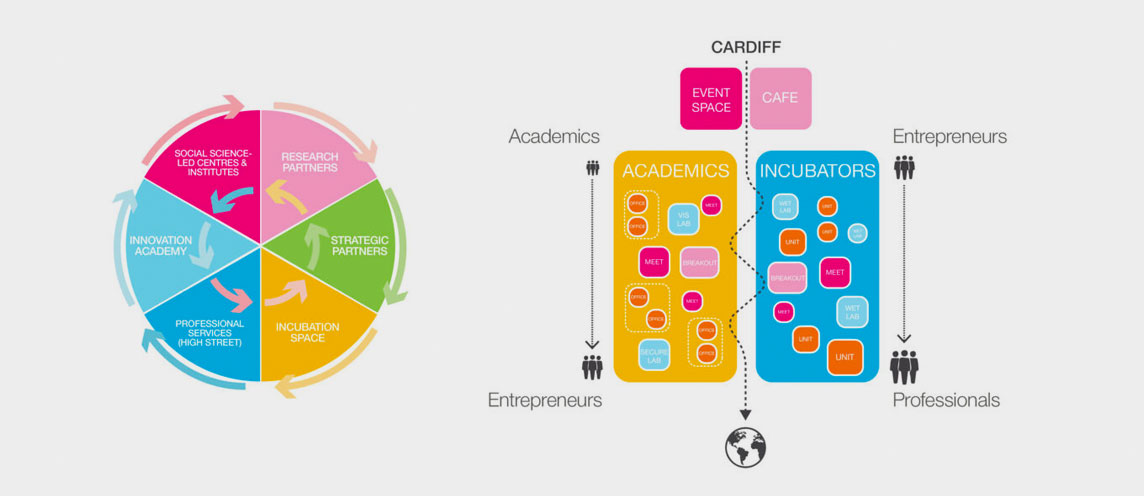 Situated within the heart of the Cardiff Innovation Campus is sbarc|spark, a 12,000 sq m building with a variety of workspaces, recreational spaces, laboratories and exhibition areas designed to inspire out of the ordinary thinking.
The building acts like a body of inter-connected organs within a skeleton. The skeleton allows for the flexible adaptation and growth of the body parts and the spaces in between provide a continuous, fluid and permeable path for social interaction, knowledge sharing and unleashing the next big thing.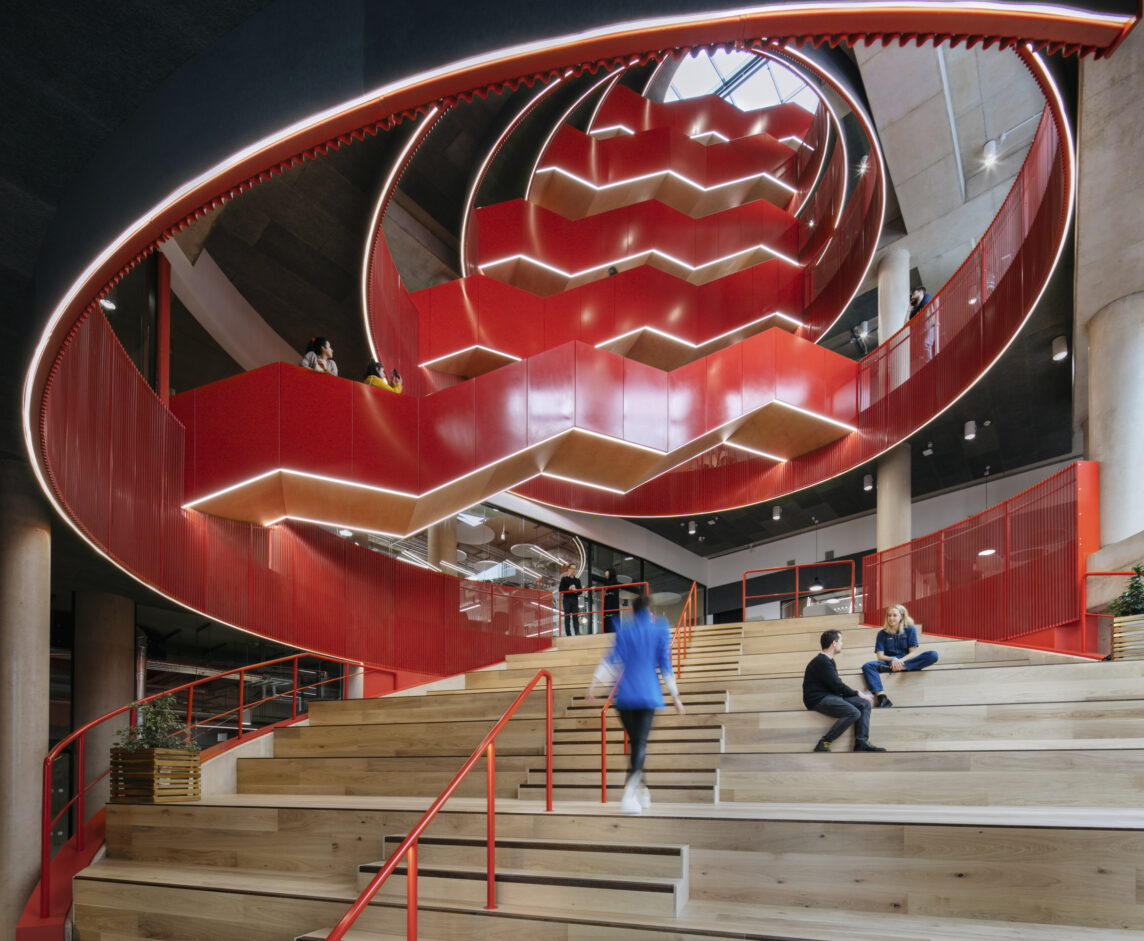 At the heart of the space is the Oculus, a sculptural staircase that ascends through a slanted void and travels the full height of the seven-storey building. At ground floor level, the staircase forms a key element of the welcome to the building, with banks of seating either side of the stairs forming an informal 'social staircase' that can also be used as an auditorium for events.
As the staircase rises through the building it forms a 'spiral of collaboration' with breakout zones on the landings of each level that create a lively activity zone in the centre of each floorplate.
Users of the building are separated by type of activity rather than department, with collaborative functions placed closest to the Oculus and more private, concentrated work taking place at the building's perimeter.
Maximising interaction
We worked with people flow modelling consultant Buro Happold to ensure that our designs maximised the opportunity for interaction among the buildings diverse users.
It was agreed that the ground floor entrance areas and social break-out spaces on each floor were critical for the success of sbarc|spark in terms of capacity, safety, comfort and collaboration.
A high level analysis and dynamic people flow modelling of primary circulation routes and spaces within the building was performed against critical scenarios.
We developed our original concept designs to maximise the potential for impromptu meetings and communications. These included the provision of clear views between work stations and social spaces.
Flexible and future-proofed
Activity based working is more than smart hot-desking; it's a shift in workplace culture that gives employees control over how and where they work. It's empowering, motivating and collaborative.
Through our own research think tank, we used Activity Based Working to plan out the floors at sbarc|spark, and then tested our layouts with an advanced modelling tool. This informed the design development to deliver a work environment that has enhanced space and equipment utilisation, optimised layouts, reduced conflicts, and enhanced collaboration and interaction between individuals. Flexible floor plates, with exposed services enable the building to be reprogrammed easily for future proofing.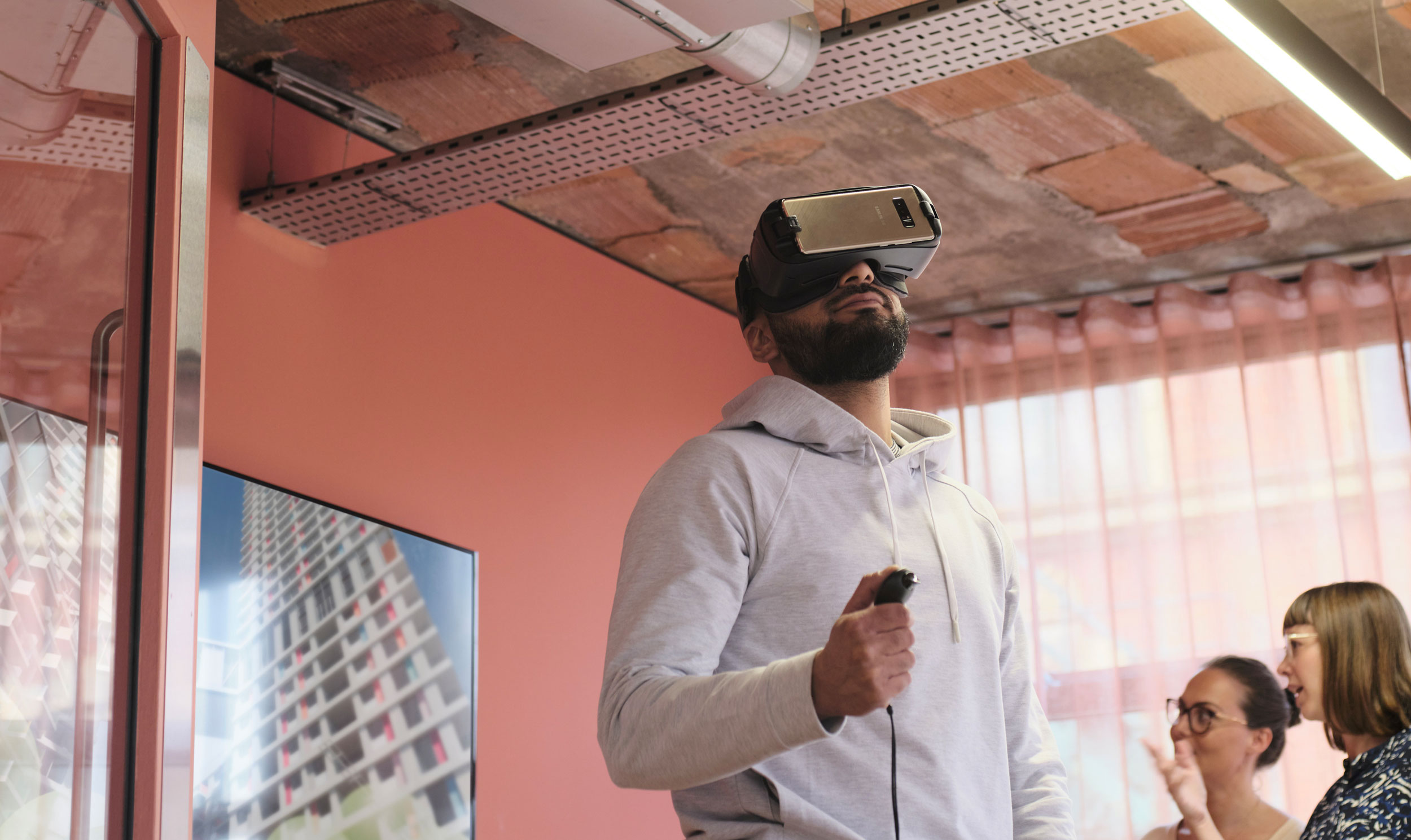 Powered by technology
Oculus Rift Goggle technology was integral to our user engagement, with users able to 'fly' through the building, instead of just reviewing 2D plans. This enabled the internal top view up through the Oculus spaces to be fully understood and developed collaboratively.
Given the strong collaborative nature of the brief and the unique qualities of the building's various sub-areas that support that interactive approach, it was particularly important to develop a sophisticated appreciation of the interior spaces as a continuous open and communicative space that strengthens the bonds between both users and visitors.
Maximum public open space at ground floor provides the Maindy Road Campus and community with a great place to meet, learn, network and enjoy an atmosphere of world-class research, creativity, knowledge, discussion, debate and production.