Assura launches their Net Zero Carbon Design Guide for future developments
This guide was a collaborative project, involving Hawkins\Brown, Civic Engineers and Atelier Ten.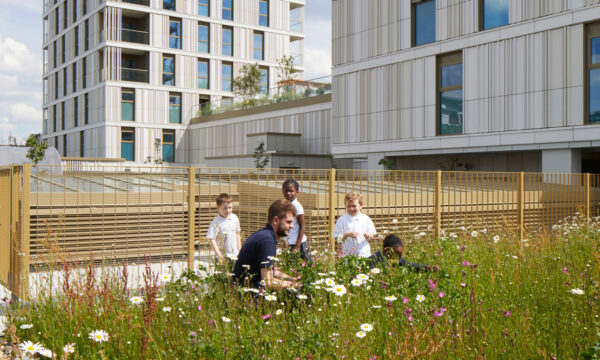 We wanted to approach the challenge of creating a guide like this in a really constructive and innovative way and the design team has delivered.
The Net Zero Carbon Design Guide, which is already adopted across all of Assura's new building developments at RIBA Stage 2, focuses on design-led guidance which is mapped against a development's typical lifecycle (using the RIBA Stages of Work).
The guide represents the latest stage in Assura's long-term ambition to achieve net zero carbon across its portfolio by 2040, and to be the UK's no. 1 listed property business for long-term social impact.
We're excited to have been involved in this ambitious multi-disciplinary project to enable Assura to challenge their design teams to consistently deliver net zero buildings, responding to the urgency of the climate emergency.
Assura is currently on-site with the first project to have been designed using the Net Zero Carbon Design Guide in Fareham, Portsmouth. In partnership with Solent NHS Trust, Assura is refurbishing a high-street building to create a new child development centre.
Assura's design amendments at Fareham will reduce the operational carbon on site by 46%, and after allowing for on-site renewables, results in a minimal annual offsetting requirement for residual emissions.
As well as providing an accessible location for patients, repurposing and retrofitting an existing building offers a significant reduction in carbon emissions as the existing building frame can be used – avoiding both the waste from demolition and avoiding the production of new materials.
The full Net Zero Carbon Design Guide can be downloaded here.